Top 10 Funniest Manga
mrawesome
What is the funniest manga ever? The answer lies here.
The Contenders: Page 4
61
inuyasha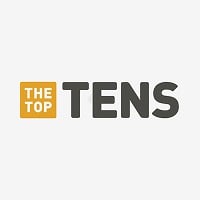 InuYasha is a manga franchise created by Rumiko Takahashi. It was adapted into two anime television series produced by Sunrise. The first was broadcast for 167 episodes on Yomiuri TV in Japan from October 16, 2000 until September 13, 2004. The second series, called Inuyasha: The Final Act, began airing ...read more.
Not VERY funny, but really nice. The characters and plot are great. Lots of action, something I love.
It should be a little funnier. like come on!
62
Zippy Ziggy
The main character is hilarious
63
Noragami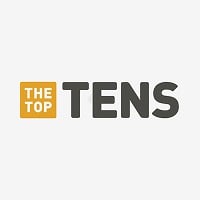 Love the show and the manga *currently fangirling* - OtakuYato
64
Kaichou wa Maid Sama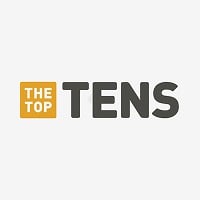 Maid Sama! is a shōjo manga series by Hiro Fujiwara. It is serialized in Hakusensha's monthly shōjo manga magazine, LaLa. There are currently 18 published volumes under the Hana to Yume Comics imprint in Japan.
This is HILARIOUS. Not only a great manga by plot, but the jokes cracked are so funny I nearly cried with tears Misaki's mad face and Usui's chibi scenarios are hilarious as well, miraculous comedy here!
It's hilarious with the best plot and characters ever. It deserves more episodes in the anime. The manga is complete and I cried because it was over. It rocks.
I love it when misaki gets mad... 😁 and usui you pervert! :D
65
Kangoku Gakuen
The funniest manga I've ever read.
66
Shounan Junai Gumi
A worthy successor to GTO. -
67
Boku No Watashi No Yusha Gaku
Well, I love this manga, it's really hilarious. Except only 3 chapters have been translated. If only someone would finish it.

The really golden aspect to this manga and the following 2 mangas also, is that it is centered around a very plain, very ordinary high school boy who is... over-reactionary to the 'crazy retard' in the stories. Boke and Tsukkomi is what you call it.

And if I could put a manga with only 3 chapters at the top, those must be some incredible chapters, huh?
68
Violinist of Hameln
Out of everything I've read, this is probably one of the best when it comes to humor. Just the sheer randomness of it at times, and the unexpected yet expected gags. It's honestly great
In this manga, nothing is sacred. Anything can be, and will be, made into a joke
I stop laughing around here and start... smiling... in amusement.
69 Age
70
Danshi Koukousei no Nichijou
You'll know funny after reading this. Absolutely hilarious and simple.
I haven't read the manga...But its anime from the first episode is really funny...when I watch it...there is 3 words that came in my mind..."second season please"
71
Midori Days
The absurd premise and colorful characters make for a pretty darn funny series.
This manga had me in splits! Great story, nice and short, brilliant ending, and laughs on every page without being overly ecchi!
72 Love Hina
73
Heaven's Lost Property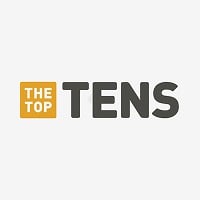 Amazingly funny, great art, awesome fights, and crazy characters all make this a MUST WATCH though it is ecchi but does show anything.
It's really good and has a great plot despite being ecchi. They don't show anything in the anime. I don't know about manga.
74
Houou Gakuen Misoragumi
It's a hilarious manga you should definitely read it!
Kei is a girl who likes girls and hate boys and somehow her mother trick her to get into an all boys school...
75
Kangoku Gakuen (Prison School)
What's wrong with you guys? ,.
76
Yankee-kun to Megane-chan
This is the funniest manga ever trust me I totally recommend this one
Mixing laughter with motivating students to study. Must read for me!
V 1 Comment
77
Detroit Metal City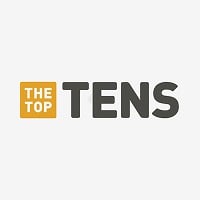 I've read lot of the manga listed in here, and yes they're funny, but nothing beats the craziness of KRAUSER-san. You will see yourself smiling in every chapter. XB
78
Kuroko's Basketball
This is hilarious a weak guy as one of the strongest basketball players
he's so blunt that its funny.
A must read if you have not read you have not lived your life to it's fullest.
I also feel the same way about One Piece.
Trust me!
79
Senyu
Go to YouTube, type "oh that was me senyuu"
80
Jojo's Bizarre Adventure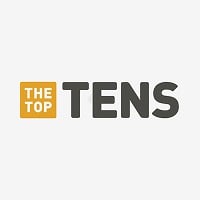 Jojo's Bizarre Adventure is an anime and manga franchise originally written by Hirohiko Araki. It centers around the perilous journey of the members of the legendary Joestar bloodline.
PSearch List
Recommended Lists
Related Lists

Top 10 Funniest Anime/Manga Characters

Top 10 Funniest Stand-up Comedians

Top Ten Anime/Manga Characters

Funniest Movies of All Time
List Stats
2,000 votes
103 listings
7 years, 301 days old

Top Remixes
1. Grand Blue
2. Gintama
3. Seitokai Yakuindomo
Undistinguished
Posts
Error Reporting
See a factual error in these listings? Report it
here
.