Top 10 Funniest Manga
mrawesome
What is the funniest manga ever? The answer lies here.
The Contenders: Page 5
81
Sexy Commando Gaiden: Sugoiyo!! Masaru-san
This might be more fitting as number 1 but I'd prefer to advertise Boku no Watashi No Yusha Gaku over being accurate.

The manga is about a normal boy who's noble dream of attaining 100 friends is shot down by the retard who demands his attention. Instead he gets like 6 friends, all of them are... weird.
82 Pyu to Fuku no Jaguar
83
The Legend of Zelda - Wind Waker - Link's Log Book
This is the manga that people mistake Yotsuba for. This MAY be funnier than 4.
84
Akuma Jiten
Welcome to the nhk
85
Flunk Punk Rumble
Author manages to make a simple manga turn into something that is above others in a transcendental way, love it
86
Angel Beats
Pretty weird, but some episodes are funny.
87 Hana Kimi
88
Maji de Watashi ni Koi Shinasai
This manga will have you rolling on the floor laughing from the very first chapter. Along with the unlimited action and a slight bit of romance, you will have tears flowing down your cheeks from laughter.
89
Kodocha
It's like a crazy world with crazy characters! It was so funny I read it in a day (true fact).
90
Lucky Star
No comment - funniest manga out there
91 Parfait Tic
92
High School DxD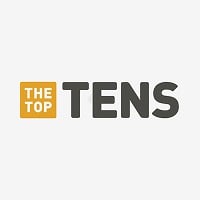 Well, um. tits. yeah. oh, and it has a super funny story.
93
Grandpa Danger
Most what-moments which made me laugh - Flav
94
Special A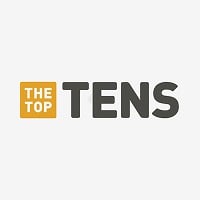 It's pretty great and funny. It warms my heart when I watch it. Manga is complete with a short sequel and anime seriously needs way more episodes. It's funny and amazing.
This is so funny and help me get out of my misery after finishing OHSHC. Definitely recommend, it's one of those things you don't want to leave behind.
95
Hentai Ouji to Warawanai Neko
The only manga that made me laugh uncontrollably for minutes at a time.
96
Fruits Basket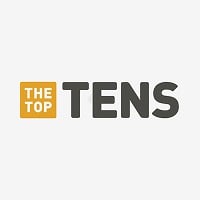 Okay honestly. Even though this one is more of a tear jerker, there are a LOT of funny parts! This is what got me into manga and it warmed my heart!
97
Hataraku Mao Sama (Devil Is a Part Timer)
Great manga, really funny I recommend it to anyone who likes mangas in the style of beelzebub with action and humor in one
98
Sakamoto Desu Ga?
Ridiculous and extremely funny. Ridiculous, man. A pure comedy about the life of a student. Ridiculous.
99
Girls of the Wild
Extremely unique. Lots of badassery and hilarious moments. There's a reason it is scandalated so quickly after the newest raw is up on Naver. ; )
100
Lovely Complex
Its really good anime
PSearch List
Recommended Lists
Related Lists

Top 10 Funniest Anime/Manga Characters

Top 10 Funniest Stand-up Comedians

Top Ten Anime/Manga Characters

Funniest Movies of All Time
List Stats
2,000 votes
103 listings
7 years, 301 days old

Top Remixes
1. Grand Blue
2. Gintama
3. Seitokai Yakuindomo
Undistinguished
Posts
Error Reporting
See a factual error in these listings? Report it
here
.