Funniest Metal Bands
They are just too funny. I'm including real bands and youtube comedy bands!

1 Abbath Doom Occulta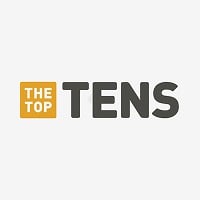 Olve Eikemo, better known by his stage name Abbath Doom Occulta, is a Norwegian musician who best known as the former frontman of black metal band Immortal and the current frontman of the band Abbath.
Even if he plays the most serious genre of all, he still makes everyone laugh
He's so ridiculous! I love him! Funniest live performer of the modern day! In and out of Immortal! Who else would call themselves Donal Duck when introducing themselves in an interview?!?!? - Mikbiter15
Lol, black metal vocalist do makes funny faces - BorisRule
2
Alestorm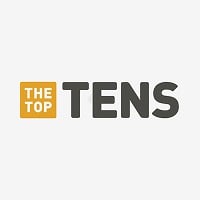 Alestorm is a heavy metal band originally from Perth, Scotland. Their music is characterized by a pirate theme, and as a result they have been dubbed a "pirate metal" band by many critics and their fanbase.
Doesn't get better than Alestorm
It's perfect.
3
The Black Dahlia Murder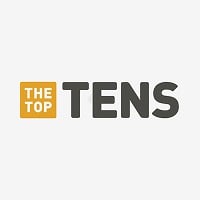 The Black Dahlia Murder is an American melodic death metal band from Waterford, Michigan, formed in 2001. Their name is derived from the 1947 unsolved murder of Elizabeth Short, often referred to as Black Dahlia.
When sober, they're funny. When stoned they're funny! Just watch Majesty and Fool Em' All and every interview, they are hilarious. Music may be serious, but those guys never are! - Mikbiter15
Trevor is absolutely hilarious in interviews - FromScytheToSceptre
4
Dethklok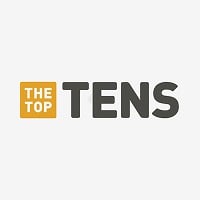 Dethklok is both a virtual band featured in the Adult Swim animated program Metalocalypse and a real band created to perform the band's melodic death metal music in live shows. Both bands were created by Brendon Small and Tommy Blacha. ...read more.
Just watch metalocalypse, you'll know what I'm talking about! - Mikbiter15
Brutal.-DarkBoi-X
5
Infant Annihilator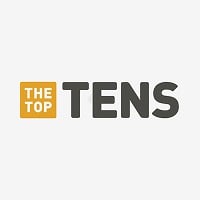 Infant Annihilator are an English/American deathcore band based in Hull, East Yorkshire. The band was formed in 2012 by drummer Aaron Kitcher and guitarist Eddie Pickard.
I like this funny band, also I like Ninja Sex Party
Who else would dry hump eachother in the woods? - Mikbiter15
6
GWAR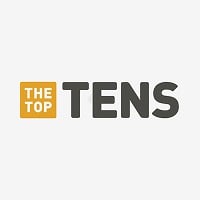 Gwar, often styled as GWAR, is an American heavy metal band formed in Richmond, Virginia, United States, in 1984, composed of and operated by a frequently rotating line-up of musicians, artists and filmmakers collectively known as Slave Pit Inc.
Their costumes are very strange!
Rip Oderus
7
Cannabis Corpse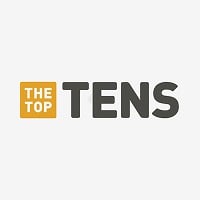 Cannabis Corpse is a marijuana-themed death metal band, formed in Virginia in 2006. Their band name is a parody of Cannibal Corpse. Cannabis Corpse songs are fully original but their album and song titles are parodies of many death metal bands' album and song titles (e.g. "Tube of the Resinated" vs ...read more.
Blunted at birth
They play true death metal but here are some of their (parody) song titles:
I C** Bud, Reefer Stashed Place, Mummified in Bong Water, Addicted to Hash in a Tin, Skull Full of Bong Hits, I Will Smoke You, Gallery of Stupid High, Blaze of Torment, Dead by Bong - Metal_Treasure
8
Trollfest
Folk metal from Norway - almost all songs are funny. Check out my list: Top 10 TrollfesT Songs - Metal_Treasure
9
Tenacious D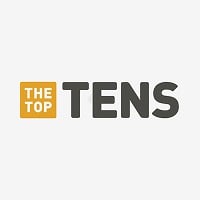 Tenacious D is an American comedy rock duo that was formed in Los Angeles, California in 1994. Composed of lead vocalist and guitarist Jack Black and lead guitarist and vocalist Kyle Gass, the band has released three albums – Tenacious D, The Pick of Destiny and Rize of the Fenix.
Kick a poo
10
Avenged Sevenfold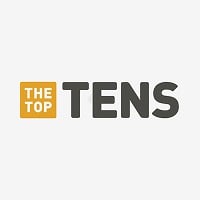 Avenged Sevenfold is an American heavy metal band, that was formed 1999 in California. Their longest lineup of members was M. Shadows (Vocals), Synyster Gates (Lead Guitar), Zacky Vengeance (Rhythm Guitar), Johnny Christ (Bass Guitar), and The Rev (Drums). ...read more.
Especially Syn and The Rev when they were at a bar! - Mikbiter15
foREVer
The Contenders
11
Steel Panther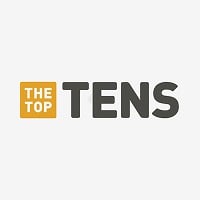 Steel Panther is an American comedy glam metal band from Los Angeles, California, mostly known for their profane and humorous lyrics, as well as their exaggerated on-stage personae that parody the stereotypical 1980s "glam metal" lifestyle.
12
Unearth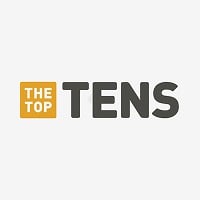 Unearth is an American heavy metal band from Boston, Massachusetts. Formed in 1998, the group has released six studio albums.
Although all of unearth is funny, Buz, BUZ! OH MY GOODNESS! - Mikbiter15
13
Tankard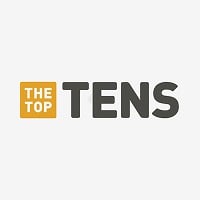 Tankard is a thrash metal band from Frankfurt am Main, Germany, founded in 1982. Along with the bands Kreator, Destruction and Sodom, Tankard is often considered one of the "The Big Teutonic Four" of Teutonic thrash metal.
Love this band so much! When other bands are too serious, tankard is just casual and do it for fun, it's awesome! - MoeinTPS
me gust
German thrash metal band but almost all lyrics are about drinking, especially beer.
Songs: Rules For Fools, Die With A Beer in Your Hand, Need money for beer, Medley (Alcohol, Puke, Mon Cheri, Wonderful Life), R.I.B. (Rest In Beer), The Morning After,... - Metal_Treasure
14
Pantera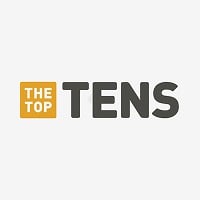 Pantera was an American Heavy Metal band formed in 1981 by guitarist Dimebag Darrell and drummer Vinnie Paul. The band started out as a Glam Metal act in the 1980s with little success. After discarding their original lead vocalist and enlisting Phil Anselmo, the band signed a major record deal with ...read more.
Pantera Home Videos, Hell Yeah! - Mikbiter15
15
Korpiklaani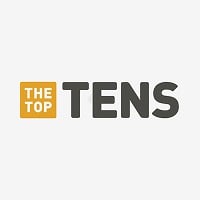 16
Pinkly Smooth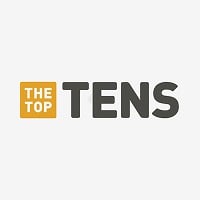 Syn and The Rev From A7X formed this band with such great and to be honest cheesy music, just look at their photos! - Mikbiter15
17
Hevisaurus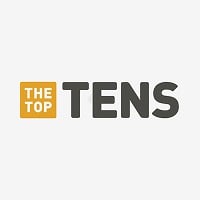 An actual heavy metal band for children!
The best band of 21st century for all children of the world.
18
Devin Townsend Project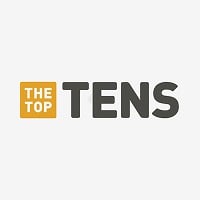 Devin Townsend Project was a Canadian progressive metal band founded in 2008 and another venture of Devin Townsend, considered separate from the material released as Devin Townsend.
Lucky Animals! - Mikbiter15
Someone needs to move him wayyy higher! - Mikbiter15
Thank You - Mikbiter15
19
Terasbetoni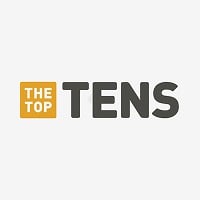 Teräsbetoni is a Finnish power metal band formed in 2002. They got their first recording contract thanks to a petition, started by excited fans who wanted a recording contract for the band and sent it to several record companies. In 2008 Teräsbetoni represented Finland at the Eurovision Song Contest ...read more.
Power/heavy metal from Finland. Not a parody band but some videos are funny - Missä Miehet Ratsastaa, Metalliolut - Metal_Treasure
20
Avatar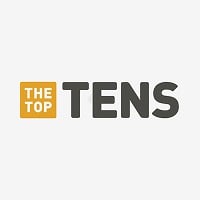 Avatar is a melodic death metal band from Gothenburg, Sweden, formed in 2001 by drummer John Alfredsson and guitarist Jonas Jarlsby, with bassist Hendrik Sandelin and vocalist Johannes Eckerstrom joining soon after. guitarist Tim Ohrstrom joined the band in 2010, after the departure of Simon Andersson. ...read more.
21
Okilly Dokilly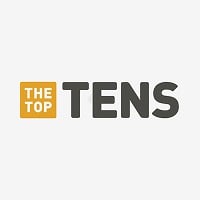 22
Anal C***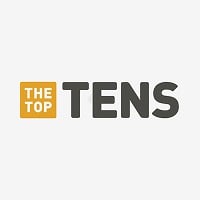 Anal C*** was an American grindcore band founded by vocalist Seth Putnam in 1988 in Newton, Massachusetts. The band is known for their highly offensive lyrics which included themes of misogyny, homophobia, racism, Nazism, antisemitism, and schadenfreude (ridicule of the unfortunate). Their music has ...read more.
Seth was pretty much a pre-internet troll (it's best to not feed them either).
Think it like the metal Pink Guy or Filthy Frank! - Mikbiter15
23
XavlegbmaofffassssitimiwoamndutroabcwapwaeiippohfffX
This is my second favorite band.
They make me laugh a lot and make my ears melt with their slamming brutal sound
Their name is just crazy, but aside from that, not that funny. - RogerMcBaloney
24
Anthrax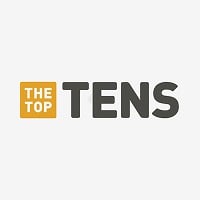 Anthrax is an American thrash metal band from New York City, formed in 1981 by guitarist Scott Ian and bassist Dan Lilker.
I'm the Man. Gung-Ho. N.F.B. Looking Down the Barrel of a Gun. Bud E. love Bomb and Satan's Lounge Band.
25
Slayer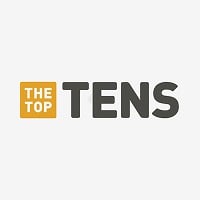 Slayer is an American thrash metal band from Huntington Park, California, formed in 1981 by guitarists Jeff Hanneman and Kerry King. They rose to fame with their 1986 album Reign in Blood, and is credited as one of the big four of thrash metal bands, the others being Metallica, Megadeth, and Anthrax. ...read more.
Slayer isn't funny *-*
Living proof - Mikbiter15
Kerry: Goodnight tom.

Tom: Goodnight Dave.

Dave: Goodnight Tom, Goodnight Jeff, Goodnight Kerry, Goodni...

Jeff: DAVE STFU!

Dave: GOODNIGHT! - Mikbiter15
26
The Black Satans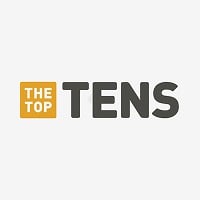 27
Purplefrost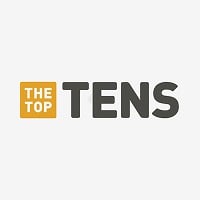 Inventors of the cowbell blast beat - Mikbiter15
Check them out on soundcloud - Mikbiter15
I misspelled inventer - Mikbiter15
28
Woods of Trees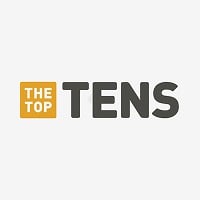 29
Trivium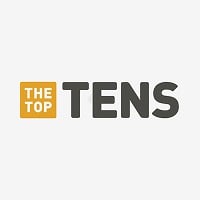 Trivium is an American Heavy Metal band from Orlando, Florida, formed in 1999. Their frontman, Matt Heafy, lead guitarist Corey Beaulieu and Bassist Paulo Gregoletto are the band's most consistent members and have appeared in every album since. ...read more.
I'm voting for Trivium to say two things... first of all, Trivium is NOT FUNNY. They are very serious, and the only other band probably more serious than them is Nightwish. Also... where is Psychostick? They are the definition of comedy metal! They can relate to all sorts of everyday problems (see The Root of All Evil if you need proof), their lyrics are good, and music as well! I'm tempted to say this list is a joke but I'm not going to be one of those people.
30
Mac Sabbath
A band that plays Black Sabbath songs while dressed as McDonalds characters.
Home of tge Whopper
31
Lamb of God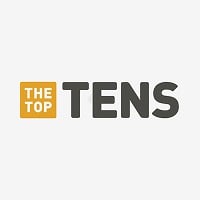 Lamb of God is an American heavy metal band from Richmond, Virginia. Formed in 1994, the group consists of vocalist Randy Blythe, guitarists Mark Morton and Willie Adler, bassist John Campbell, and drummer Chris Adler.
When Randy was Roger Brilliant, and when he yelled in LONG ISLAND! - Mikbiter15
Especially Randy - Mikbiter15
32
Skeletonwitch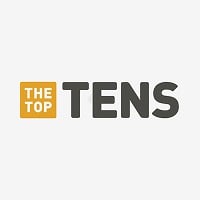 Skeletonwitch is an American blackened thrash metal band from Athens, Ohio, formed in 2003. The band currently consists of drummer Dustin Boltjes, bassist Evan Linger, and guitarists Nate Garnette and Scott Hedrick and vocalist Adam Clemans.
Why are they on here?
Bummer! - Mikbiter15
33
Cannibal Corpse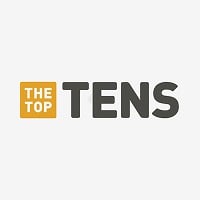 Cannibal Corpse is a American death metal band from Buffalo, New York, formed in 1988. The band is known for their graphic album covers, explicitly violent lyrics and song titles like "I C** Blood" The group got into mainstream after performing the song "Hammer Smashed Face" in the 1994 film Ace Ventura: ...read more.
George Farts - Mikbiter15
34
Slaywhore
All-female thrash metal band and Slayer tribute band. - Metal_Treasure
35
Alcoholica
I'm not drunk just thrash
They are a Metallica tribute act from Canada. James Hetfield of Metallica thanked them for keeping the "spirit alive". Some songs are: Beer 'em All, For Those Who Left. - Metal_Treasure
36
Anal Trump
Formed by Cattle Decapitation's Travis Ryan which pokes fun at Donald Trump.
Yes, I forgot to add them. I love anal trump - Mikbiter15
37
DragonForce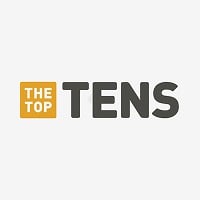 DragonForce are a British power metal band based in London, England. Formed in 1999, the group are known for their long and fast guitar solos, fantasy-themed lyrics, and electronic sounds in their music to add to their retro video game-influenced sound.
38 Metal Duck
39
Mastodon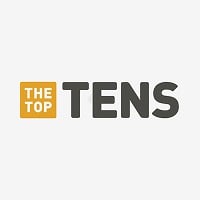 Mastodon is an American heavy metal band from Atlanta, Georgia, formed in early 2000 and composed of bassist Troy Sanders, guitarists Brent Hinds and Bill Kelliher and drummer Brann Dailor.
"Many people tend to confuse mastodons with wooly mammoths, which we deem quite racist! " - Troy Sanders - Mikbiter15
40
System Of A Down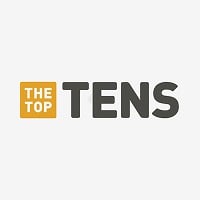 System of a Down formed in 1994 as an Armenian-American Alternative Metal group from Glendale, California. The band name is sometimes shortened to System or SOAD. ...read more.
Pull the Tapeworm out of your A** - Mikbiter15
41
Opeth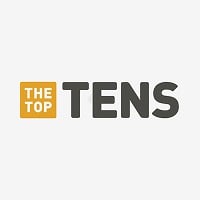 Opeth is a Swedish progressive death metal band from Stockholm, formed in 1990 by David Isberg, who invited Mikael Akerfeldt into the band as a bassist. Isberg ended up leaving the band, which lead to Mikael becoming the band's vocalist, guitarist, principal songwriter, and driving force. Along with ...read more.
Mikael is the king of dry humor - FromScytheToSceptre
42
Obituary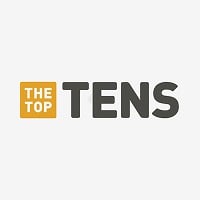 Obituary is an American death metal band formed in October 1984 in Tampa, Florida, United States, under the name Executioner, then changed the name's spelling to Xecutioner before eventually changing their name to Obituary in 1988. The band comprises vocalist John Tardy, drummer Donald Tardy, guitarist ...read more.
The Ten Thousand Ways to die Music Video, classic! - Mikbiter15
43
Municipal Waste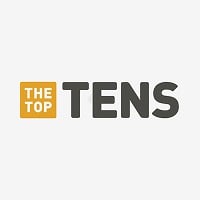 Municipal Waste is a crossover thrash band from Richmond, Virginia. They performed at the UK's Download Festival on June 15, 2008. They also joined At the Gates on their "Suicidal Final Tour" along with Darkest Hour, Toxic Holocaust and Repulsion.
Die with a beer in hand friends.
44
Rammstein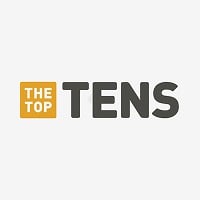 Rammstein is a German Neue Deutsche Härte and Industrial Metal band consisting of Till Lindemann (vocals), Richard Kruspe (guitar), Paul Landers (guitar), Oliver Riedel (electric bass), Christoph Schneider (drums) and Christian Lorenz (keyboard), that formed in 1994 in Berlin . ...read more.
45
Metallica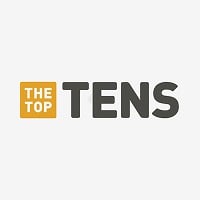 Metallica is an American Thrash Metal band formed in 1981 . The original lineup was James Hetfield (Vocalist and Rhythm guitarist), Dave Mustaine (Lead Guitar), Lars Ulrich (Drums), Ron McGovney (Bassist). The group came into mainstream from their Self-Titled album and the hit single "Enter Sandman". ...read more.
46
Children of Bodom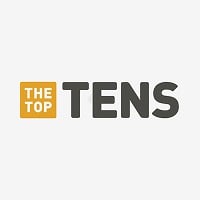 Children Of Bodom is a melodic death metal band from Espoo, Finland. Formed in 1993, the group currently consists of Alexi Laiho, Janne Wirman, Henkka Seppälä, Jaska Raatikainen and Daniel Freyberg.
47
Slipknot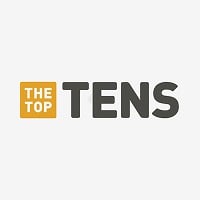 Slipknot is an American Alternative/ Nu Metal band formed in 1995 from Iowa. The band is best known as one of the pioneers of the New Wave of American Alternative Metal during the late 1990s - 2000s and are distinguishable by the band's clothing choices, consisting of black/red jumpsuits and horror ...read more.
48
Within Destruction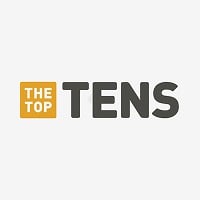 Plague of Immortality music video is a must watch - Mikbiter15
49
Nekrogoblikon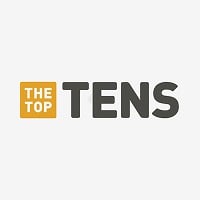 Nekrogoblikon is an American melodic death metal band based in Los Angeles, California. The group was formed in 2006, by Tim Lyakhovetskiy and Nicky Calonne.
50
Ghost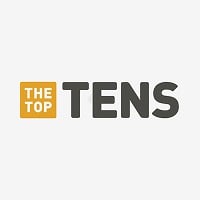 Ghost is a Swedish heavy metal band that was formed in Linköping in 2008. Ghost consists of 5 masked instrumentalists, known as The Nameless Ghouls, and a demonic anti-pope known as Papa Emeritus. They have released 4 studio albums, 1 live album and 2 EPs. Each album brings in a new version of Papa ...read more.
Especially Omega's giggles! - Mikbiter15
PSearch List