Top Ten Funniest Stand-Up Comedians In 2015
An updated list for 2015 of the funniest stand-up comedians that still do regular comedy shows.

1 Bill Burr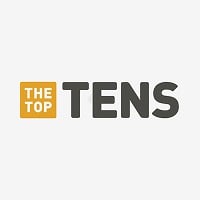 William Frederic "Bill" Burr is an American comedian, writer, and actor. He is best known for his stand-up comedy specials.
He's probably top 2 on my list for 2015 funny as funny can get and he's not a one line kind of comedian he's covers lots of topics and he has a thing of conjuring things that you would never think about on a daily basis. He also is great and imagery in his stand ups overall great if you ask me
Bill Burr is one of the funniest guys I've seen on stage. If you're a very critical person and very observant on other people - you'll have a blast watching this guy. His specials has made a huge impact on my life, I don't feel alone anymore...with my messed up theories hah
Easily one of the funniest guys period. Even when he's ranting on his podcast the man is simply hilarious. Only guy who can make inherently tragic themed bits absolutely hilarious (see: guy jumping out of a helicopter). Only comedian outside of carlin and Pryor that made my stomach hurt every special.
Best thing about this dude is the delivery. It's the way he say it. I think if someone else use the same words but with different voice and presenting, it wouldn't be as good.
2
Louis C.K.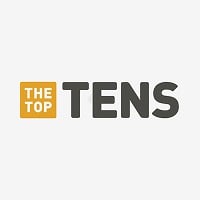 Louis Székely, known professionally as Louis C.K., is an American comedian, actor, writer, producer, director, and editor.
He's a good comedian keeps me laughing but he gotta chill wit the saying n***er I can't deal wit that but besides that he's awesome
Funniest guy right now. No one is close.
He is a genius
This guy is f#@! in hilarious...my favorite stand up comedian. Makes my sides burst...i wish he would visit Toronto but he seldom comes out to Canada. U want funny?...check out Louis...best shows are hilarious and chewed up live at the beacon theatre.
3
Jim Jefferies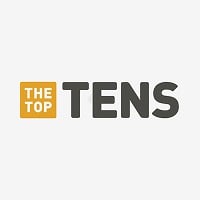 Geoffrey James Nugent, known professionally as Jim Jefferies, is an Australian stand-up comedian, actor, and writer.
Haven't seen one part of his stand ups that I want hysterically laughing. Lost a girlfriend the first time I watched him. I laughed too hard at his religion bit, but it was a fair trade. Love this guy!
He has an excellent stage presence, I really appreciate his honesty and all the funny acts besides the hilarious jokes. The very best of aussie humor.
Possibly the best comedian on the planet right now... No one is anywhere near!
Amazing - 5 ☆☆☆☆☆ By far the funniest comedian I've seen! On Netflix, he is hilarious. His Australian accent adds to his every day reality humor. Anyone who gets offended, does NOT belong at a comedy show. Keep it up Jim, You are so talented. Everyone adores you!
Nina R.
Greenwich, CT
4
Daniel Tosh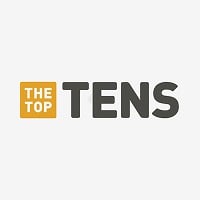 While he may offend, take comfort in the fact that no one is safe from his hilarious jokes. No limits, no restraints, all out funny.
Saw him in Vegas a few weeks ago, funny...
Very smart...hits all the social taboos with cutting remarks that nobody expects...but clever original and hilarious
Okay, if you're saying he's "too offensive" you need to stop being so over sensitive. He separates reality and humour. He's the best and he says what he wants. He's hilarious
5
Anthony Jeselnik
Normally pretty hard to make me laugh until I saw this guy on Netflix. Still don't know why but I laughed out loud several times.
He is the master of offensive black humor.
When someone can make you laugh and be monotone at the same time they're hilarious. Shout out Hannibal Burress
Amazing and pushing limits!
Intelligent
6
Bo Burnham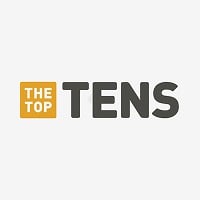 Robert Pickering Burnham is an American comedian, musician, singer, songwriter, rapper, actor, and poet.
One of the only comedians that make me laugh! He also makes extremely catchy songs!
Absolutely hilarious. I've been watching and listening to his comedy for years and I can't stop laughing every time I do. Some people probably don't understand his type of comedy (he tends to put things in that makes the audience have to think about it and sometimes crude but hilarious jokes) but I think he's the best comdian I've ever listened to.
7
Nick Swardson
He's HILARIOUS! AND SEEMS SO COOL TO HAND OUT WITH! LOVE HIM
8
John Caparulo
Cap is a genuine comic. I see him every time he comes to Tampa. I leave with my face in actual pain from laughing so hard and I continue to think of his jokes for weeks later. No one can compare to him, he is perfection!
I've loved Cap for years, but I think his best stuff is his new dad bits. His daughter and wife complete him. The Caparulo's are America's funniest family!
John blows everyone else away! He's stayed true to himself and his art for 20 years. His Caplets are the best thing on YouTube. He's real and down too earth.
Absolutely hysterical. Saw him last year in Florida and constantly looking to see him again
9
Aziz Ansari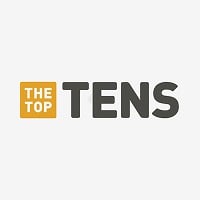 Aziz Ansari is an American actor and comedian. He is known for his roles as Tom Haverford on the NBC series Parks and Recreation and as Dev Shah on the Netflix series Master of None, which debuted in 2015 and Ansari created, writes, and stars in.
I mean come on... its aziz
10
Gabriel Iglesias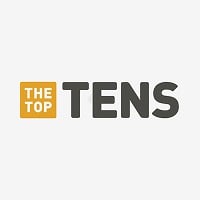 Gabriel J. Iglecias, known professionally as Gabriel Iglesias and comically as Fluffy, is an American comedian, actor, writer, producer and voice actor.
" 'there are five levels of fatness, big, healthy, husky, fluffy, and DAMN! ' " -Gabriel Iglesias - reaperam
Hilarious, I watch him all the time, can watch him over and over
He funny he make fun of his own kind
The best comedian I have ever seen!
The Contenders
11
Kevin Hart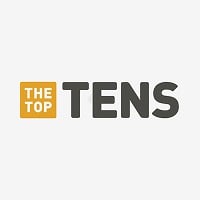 Kevin Darnell Hart is an American actor, comedian, writer, and producer. Born and raised in Philadelphia, Pennsylvania, Hart began his career by winning several amateur comedy competitions at clubs throughout New England, culminating in his first real break in 2000 when he was cast by Judd Apatow for ...read more.
This list is absolutely void of the tones of great black comedians out there today. Let's try to get out there and see some comedy shows people because that's the real test of who is funny. Kevin Hart is funny.
Really needs to be much higher on the list. Old school talent, took years to learn his craft. How did Jeselnik even make this list? He is a bit over exposed right now but he's a true professional.
This guy is completely overrated. He isn't clever at all and he makes jokes that try to hard to appeal to everyone, which makes him seem stupidly immature.
Am amazed why this guy is in the top 5 because he is in fact the best comedian yet.
12
Trevor Noah
Trevor Noah is the most unfunny comedian ever. what his trump impression is horrendous. Thank you for ruining Comedy Central jackass.
This is the funniest guy in Comedy without doubt
He is the best stand up comedian by far. His jokes are not just funny but speaks volume about the reality... He is just awesome!
Simply the best comedian ever. How can he not be in the top 3 I mean the guy is going to be presenting one of the worlds biggest daily shows. Trevor is the best end of story. #TeamSA
13
Sebastian Maniscalco
By leaps and bounds the funniest out there.
Hilarious comedian! Can't get enough of Sebastian!
Amazing. The Subway portion is perfection.
By far the funniest. He's unreal
14
John Mulaney
He is a very talented comedic writer who clearly knows how to write and deliver a joke in such a unique way that most people can't. He is just a natural talent. Plus, he seems to be a lovely person.
Never stopped laughing, his Bill Clinton bit is fantastic
Far better than most on this list deserves to be in the top 5
Kevin hart is as funny, if not funnier then your top 9 picks.
15
Doug Stanhope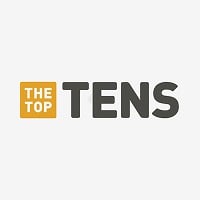 Douglas Gene "Doug" Stanhope is an American stand-up comedian, actor, and author known for his cynical, controversial comedy style and libertarian political views.
Constantly edgy, original and thought provoking with insights into his internal narrative.
Stand up legend with original, unique, raw, dark, twisted and yet hilarious material.
Cutting edge comedy.
Stanhope the edgiest comic alive...just doing a bit about assisting the suicide of his mother is edgy but making it funny...that's brilliant.
16
Tom Segura
Don't understand how this guy is not top 10 if not top 5. Tom Segura is unbelievably funny, and he's not one of those comics that repeats the same jokes over and over. This guy can talk about anything and have his ideas and viewpoints crack you up, plus his "doesn't care" delivery is one of a kind.
Watch his bit on Steven! It's one of the funniest things I've ever seen. His delivery is original. He's like a mellow laid back stoner who has a really funny way of telling stories. Something about the way he delivers his jokes, in this sort of "I don't care" attitude towards life, makes him one of the funniest out right now. Louie ck and bill burr are the best in my opinion. But Tom is close, don't sleep on him! Top 5 out right now easily. Way better then nick schwardson, Aziz Ansari, Patton Oswald...etc and other good comedians considered to be top 10.
Tom is hilarious. Very funny show
Has the rare ability to be funny while not trying..yet also does great voices... hilarious
17
Brian Regan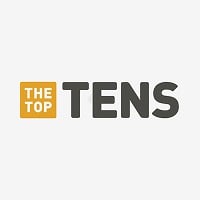 Brian Joseph Regan is an American stand-up comedian who uses observational, sarcastic, and self-deprecating humor. His performances are clean as he refrains from profanity and off-color humor.
Brian Regan is a phenomenal stand-up comedian, that doesn't get near the attention, he deserves! The man's bit on "little league," and "spelling bee/stupid in school" is some of the funniest pieces of material I've ever heard! -minor plus+ doesn't matter the audience in which he is performing in front of or that maybe listening to him+ His language and subject matter is almost always non offensive or never vulgar(that I've heard! )
His hotel reservation routine is among the best ever.
I love his style!
18
Michael McIntyre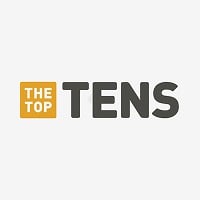 Michael Hazen James McIntyre is an English comedian, actor and presenter. In 2012, he was reported to be the highest-grossing comedian in the world.
What a funny guy, points out the things in our everyday lives that shouldn't be pointed out and brings us to tears with laughter in doing so. Americans, if you want to learn about us britains, watch Michael mcintyre!
19
Chris Rock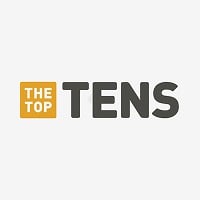 Christopher Julius Rock III is an American comedian, actor, writer, producer, and director. After working as a standup comic and appearing in small film roles, Rock came to wider prominence as a cast member of Saturday Night Live in the early 1990s.
This man is the "Louis Armstrong" of comedy and will be remembered as such... A next level performer, see him live and see him often
This guy is creepy
20
Joe Rogan
Upper level cerebral out of the box thinking plus aliens and mma
Funniest
JRE podcast do yourself a favor and check it out
21 Rhys Darby
22
Amy Schumer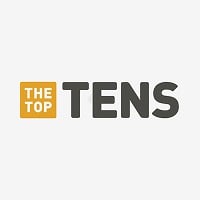 Amy Beth Schumer is an American stand-up comedian, writer, actress, and producer. She is the creator, co-producer, co-writer and star of the sketch comedy series Inside Amy Schumer, which debuted on Comedy Central in 2013 and has received a Peabody Award.
My friends don't get her, but I think she is hilarious. Go Amy!
Funniest chick I have ever seen for sure!
Comical Genius. Sexy to match. Easily capable of making it to the top 10 all time. #socioll
23
Russell Peters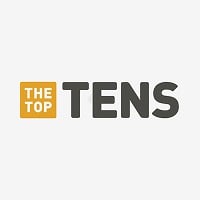 Russell Dominic Peters is a Canadian comedian and actor of Indian descent. He began performing in Toronto in 1989 and won a Gemini Award in 2008. He currently lives in Los Angeles, USA.
24
Jim Gaffigan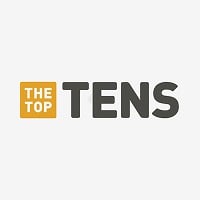 James Christopher "Jim" Gaffigan is an American stand-up comedian, actor, voice-over artist, and author.
25 Jim Norton
26 Tumi Morake
27 Paul F. Tompkins
28
Jeff Dunham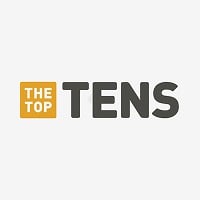 Jeffrey "Jeff" Dunham is an American ventriloquist, producer, and stand-up comedian who has also appeared on numerous television shows, including Late Show with David Letterman, Comedy Central Presents, The Tonight Show and Sonny With a Chance.
Yea he should be second funniest comiden after fluffy
JEFF DUNHAM IS FUNNY AS HELL
29 Nazeem Hussain
30
Ricky Gervais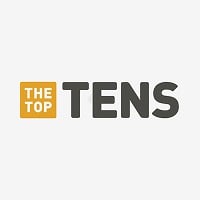 Ricky Dene Gervais is an English comedian, actor, director, producer, writer and former singer and manager.
Best comedian ever
31
Amy Poehler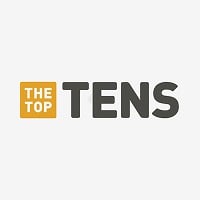 Amy Poehler is an American actress, comedian, director, producer, and writer. After studying improv at Chicago's Second City and ImprovOlympic in the early 1990s, she became part of the Chicago-based improvisational comedy troupe Upright Citizens Brigade.
32
Tina Fey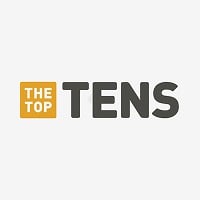 Elizabeth Stamatina "Tina" Fey (born May 18, 1970) is an American actress, comedian, writer and producer. She is best known for her work on the NBC sketch comedy series Saturday Night Live.
33
Rebel Wilson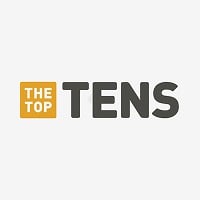 Rebel Melanie Elizabeth Wilson (born 2 March 1980) is an Australian actress, writer, and producer. After graduating from the Australian Theatre for Young People in 2003, she began appearing as Toula on the Special Broadcasting Service (SBS) comedy series Pizza and the sketch comedy series The Wedge.
34
Ralphie May
Truly the best comedian out there. A lot of comedians will make you laugh at true stories of their lives. Ralphie makes you laugh at the truth, no matter how harsh it is.
35
Larry the Cable Guy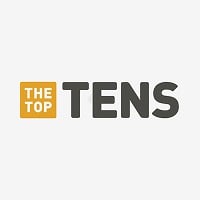 Daniel Lawrence Whitney, known professionally by his stage name Larry the Cable Guy, is an American stand-up comedian, actor, former radio personality and comedian.
He is funny. Gidder dun
36
Iliza Shlesinger
Love her very quick witty and smart
37
Peter Kay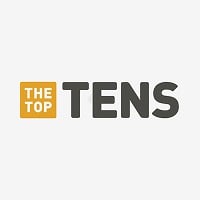 Peter John Kay is an English comedian and actor. His 2010-11 stand-up comedy tour was officially inaugurated into the Guinness World Records as the most successful of all time, playing to over 1.2 million people.
38 Maz Jobrani
BAdd New Item