Funniest Video Games
mikeford
More than just challenging, some games make us laugh and really enjoy ourselves whilst playing. What one made you lol the hardest?
The Top Ten
1
Conker's Bad Fur Day

Mariomaster63 NO! *Makes mad, yet immature face*
There's lots of sex jokes
This is the clear winner for me although I'm sad there's little love for the Lucasarts adventure games like Grim Fandango on this list. This game has to be played to be believed - it's utterly ridiculous!
"I am the Great Mighty Poo, and I'm going to throw my s*** at you! " so hilarious!
V 1 Comment
2
Portal 2

I busted out laughing at least 10 times
Oh no, I think This is the part where he kills us
Hello, this is the part where I kill you
Chapter 9: The part where he kills you
Achievement unlocked: The part where he kills you
Description: The part where he kills you - Ilikegames
3
Portal

4
Brutal Legend

3 of my favorite things combined in one. Comedy, Action, and the best of all Rock music. Not to mention Jack Black. Brutal Legend for the win! - Jonerman
If you are a metalhead you will understand the humor... Besides no reason you shouldn't play it has Lemmy in it
5
Simpson's Road Rage

6
Mario & Luigi Superstar Saga

The mustard of your doom! - Synchronocity
Red and green fink-rats! I have fury!
7
The Simpsons Hit & Run

Loved this game.
As good as tge actual show!
8
The Sims
CHOO WAGGA CHOO CHOO! Laugh out loud
9
UmJammer Lammy

"LOOK UP IN THE SKY, GIVE IT ALL YOU GOT, NEVER GIVE IT UP, SOLDIER!

GET UP IN THE MORN, RUN AROUND THE TRACK, SHOW ME WHAT YOU GOT, SOLDIER!

(gets hit on head by one of his cockpit's ceiling panels)

Did I eat my DRINK? I thought milk was PINK?

(gets hit on head again)

YOU THINK I'M OLD NOW?! I GOT THE SKILLS TO BEAT YOU AND KNOCK YOU OUT!

(gets hit on head yet again)

My knee's in pain...so is my BRAIN?! " - xandermartin98
10
BattleBlock Theater
Buckle your pants
A. Why isn't this on here
B. I know it's a rage game but it is still funny
C. I'd put it just under portal
The Newcomers
? Suicide Guy
?
Granny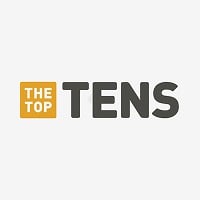 The Contenders
11
Grand Theft Auto V

I like how Grand Theft Auto 4 is dark and tragic, while Grand Theft Auto 5 Is the complete opposite
12
South Park: The Stick of Truth

Stupid cartoons, just the bane of the animations
I understand because this game is recent it'll be far down on the list, but it's so damn funny and perfectly captures the spirit of the T.V. series.
13
You Don't Know Jack

14 Cho Aniki
15
Mario & Luigi Bowser's Inside Story

16
Banjo-Tooie

This is the funniest for sure.
Kazooie is so sarcastic, Laughed a lot of times with her quotes.
17
Blood Bowl 2

18
Wario Ware

The games are so random and they are all so funny most of the time
19
Destroy All Humans!

20
The Simpsons Game

The SpongeBob Movie Game
21
Banjo-Kazooie

22
Kid Icarus: Uprising

Again today I will go soaring through the sky, My enemies I'll dish em up in a stir fry
23
Borderlands 2

24
The Secret of Monkey Island

25 Undertale
26
Psychonauts

Raz's sick burns. - Synchronocity
27
Deadpool

I love it at the beginning
Funny as hell! Second best after Conkers bad furday.
28
The House of the Dead: Overkill

29
Stubbs the Zombie in Rebel Without a Pulse

30 Cheese Quest
31
Goat Simulator

Funniest game ever. You can butthead people, destroy building, and form an extremely long tongue while zooming around on your jet pack! - Mariomaster63
32
Haze

33
Call of Duty: Black Ops

34
Destroy All Humans! 2

35
PaRappa the Rapper

36
The SpongeBob SquarePants Movie

37 The Stanley Parable
38
Wario Ware: Mega Microgames

39
Naughty Bear

40
Sam & Max

You've broken his spirit, because of your silly attempt to pick up an object!
41
Saints Row: The Third

Why isn't this higher? - FLIPMODE
42
Octodad: Dadliest Catch

Stay away from the sushi chef next door, Octodad...
43
Sunset Overdrive

With its hilarious dialogue, unconventional weapons and constant breaks in the 4th wall, this game makes me laugh.
44
Little Big Planet

45
Ratchet & Clank: Up Your Arsenal

Largely because of Qwark and Nefarious, but still - xandermartin98
46
Jazzpunk

47
NBA Street

48
SpongeBob SquarePants: The Battle for Bikini Bottom

49
Borderlands

50
Hong Kong 97
Just wait until you see the game over screen...
PSearch List
Related Lists

Funniest Video Game Characters

Top 10 Video Games that are Easily the Funniest of Their Series and Franchises
Top 10 Funniest Video Game Glitches

Top 10 Funniest Voices of TV Show, Video Game and Movie Characters
List Stats
200 votes
114 listings
7 years, 347 days old

Top Remixes (9)

1. Portal 2
2. Mario & Luigi Superstar Saga
3. Portal
mikeford

1. Conker's Bad Fur Day
2. Grim Fandango
3. Fable II
greatgamer1

1. You Don't Know Jack
2. Conker's Bad Fur Day
3. Grand Theft Auto V
htoutlaws2012
View All 9
Error Reporting
See a factual error in these listings? Report it
here
.