Best Game Grumps Series
The Top Ten
1 Super Mario World (Arin + Dan)
2 Portal 2 (Arin + Jon)
3
Pokemon FireRed (Arin + Dan)
My favourite series
4
Sonic The Hedgehog 2006 (Arin + Jon)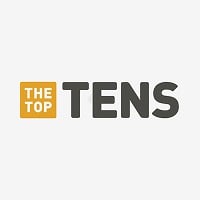 Sonic the Hedgehog, trademarked Sonic The Hedgehog, is the title character and protagonist of the Sonic the Hedgehog series released by Sega, as well as numerous spin-off comics, five animated shows, and an animated OVA.
This was the best series. Can't go one episode without laughing how is this not at the top?
It Includes The Most Notable Game Grumps Moments In History Like WHAT IS THIS!?
5
The Legend of Zelda: Wind Waker HD Remake (Arin + Dane)
I don't really know who "Dane" is supposed to be, but this is by far the best series.
Gotta love me some "Dane" - Bluebird
6 Super Mario Bros. 3 (Arin + Dan)
7 Super Mario Sunshine (Arin + Dan)
8
Go Vacation! (Arin + Dan)
Go vacation is one of my favorite games for personal reasons, it makes me so happy to see the grumps play it.
9
Sonic Adventure (Arin + Danny)
Hilarious
GOTTA CATCH FROGGY
10
Battle Kid: Fortress of Peril (Arin + Dan)
Episode 3 especially, holy nutballs.
The Contenders
11 Kirby Super Star (Arin + Jon)
12 Endless Ocean (Arin + Dan)
13 Kirby's Return To DreamLand (Arin + Jon)
14 Pokemon Emerald (Arin + Jon)
15 Katamari Damacy (Arin + Dan)
16 Ribbit King (Arin + Dan)
17 Journey to Silius (Arin + Dan)
18 Undertale (Ross + Barry)
19 Cards Against Humanity (Table Flip)
20 Shadow of the Colossus (Arin + Dan)
21 Shadow the Hedgehog (Arin + Dan)
22 Mike Tyson's Punch Out (Arin + Dan)
23 Kirby's Epic Yarn (Arin + Dan)
24 A Link to the Past (Arin + Jon)
25 Donkey Kong Country Returns (Arin + Jon)
26
Mega Man 7 (Arin + Jon)
7asses/10 - Nirocart
27 Dead or Alive Xtreme 2 (Arin + Dan)
28 Animal Crossing: City Folk (Arin + Jon)
29 Out of this World (Arin + Dan)
30 Super Metroid (Arin + Dan)
31 Mega Man 2 (Arin + Dan)
32 Mega Man 3 (Arin + Dan)
33 Jackal (Arin + Dan)
34 Skyblazer (Arin + Dan)
35 Mega Man X (Arin + Jon)
36 Glover (Arin + Jon)
37 Star Fox 64 (Arin + Jon)
38 Zombies Ate My Neighbors (Arin + Jon)
39 Super Star Wars (Arin + Jon)
40 Pocky & Rocky (Arin + Jon)
41 Mega Man X7 (Arin + Jon)
42 Nintendo Land (Arin + Jon)
43 Donkey Kong Country (Arin + Jon)
44 Metal Slug X (Arin + Jon)
45 Donkey Kong Country 2 (Arin + Jon)
46 Wild Guns (Arin + Jon)
47 Demon Souls (Arin + Jon)
48 Mario Party 2 (Arin + Jon)
49 Shenmue (Arin + Jon)
50 Banjo-Kazooie (Arin + Jon)
PSearch List