Top Ten Games from the App Store
This list shows, in my opinion, the best, most addicting, video games of all time! The rule is they must be on my iPad Mini.
The Top Ten
1
Minecraft
There is a lot you can do at Minecraft PE! You can build, mine, kill monster, and a lot more! This game is cool!
Sadly, if you don't link this, this really deserves my #1 video game app. Really, I mostly play this on my iPad Mini. If you're going to to be a person saying bad things about Minecraft, I'm okay.
It's a stupid game that nobody likes that nerds play no no
cool
V 20 Comments
2
Clash of Clans
Been playing for 3 years now, best game out. Nothing can compare. You don't need to spend money on it to have fun!... Clash on!
Great game but it's a game you need to spend money on if you won't to get to the top
It's very fun and it's a defensive and attacking game were you try to make the best base you can and you try to defend it while other people attack your base and you try to attsck and destroy other people's bases
This is way better than Minecraft! You can do heaps more things! 10/10! - micahisthebest
V 16 Comments
3
Candy Crush
Candy Crush made itself known when it came out. It was and is still so addictive, all those cute widdle candies! and then, because of the popularity, it has had TWO new versions, Soda and Jelly, what's next?
It wasn't addicting to me for some reason.
I haven't played it
4
Flappy Bird
Of course, this has to be in my list. I'm one of those people who still have it, and I keep myself from deleting it. This bird drives me CRAZY! Yet he's fun.
Until you can prove that another game resulted in someone killing someone else I will believe this is the most powerful game known to man
I want to destroy my phone now.
NO.
V 3 Comments
5
Pokemon Go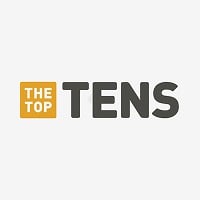 It is highly addictive and literally everyone is playing it. Definitely a recommended game for those who play pokemon in their childhood or just wants to have an adventure.
Don't vote for this. This app killed people. THIS APP IS A MURDERER!
Best game I the world
HOW IS THIS NOT NUMBER 1? I DEMAND TO KNOW IT IS AWESOME!
V 1 Comment
6
Terraria
Very very fun game
Its ok but only on the computer
7
Bloons TD 5 HD
I prefer number 4, but I LOVE THIS!
YOU MUST PAY FOR A FREE ONLINE GAME!
8
Drive Ahead
So exciting!
9 Funimate
10
Musical.ly
Everyone sucks at it
The Contenders
12
Jetpack Joyride
From the creators of Fruit Ninja... Jetpack Joyride! For some reason, I can't explain why I like it.
V 1 Comment
13
Clash Royale
Very addictive game with endless hours of joy with lots of different unique characters
Clash of Clans is better, but it is still a fun and enjoyable game. - micahisthebest
Hours of fun and rage
Very Fun!
V 6 Comments
14
Fallout Shelter
It's a sick game with addicting mechanics
15
Sonic Run
Another cool game that's like Minion Rush and Temple Run, but for me better. There's also a down. If you want to I get things, like characters, you need the rare Red Rings, which you could buy with REAL money. There like impossible to find so money going down the drain.
If I had this game I had to remove that I was becoming an addict
You confused me, you mean Sonic Dash. and yes, it is one of those Minion Rush, Temple Run, Subway Surfers games, it is okay, I guess. but then, don't kill me for this, it gets boring mostly because there are such few bosses and challenges are just... below average, they should really add find the Chaos Emeralds or something!
and then, what's with the outrageous prices, they all end up doing the same thing!
V 2 Comments
16
Asphalt 8 Airborne

By far the best in the app store. And to the person who said it's free for a limited time, um no. It's permanently free. - SelfDestruct
Best app store game ever. Free for a limited time, so get it before the time limit is over.
This is probaly the best game ever
All sorts of events, races and cars
The music, the cars, the racing. this brings a whole new experience to Gran Turismo! and then, I was in season 6, and man, this game is just the best! it had a blow when it came out, and I can tell you, everybody in my class has it! I have it on pc too!
before you hope off judging, I am a girl reviewing this, so, it is really beyond that sexist gaming whatever! it is for everybody!
17
Bitmoji
It's better at sharing your emotions w/ other people than emojis
V 1 Comment
18
Run Roo Run
In this addicting game Roo the Kangaroo's friend is kidnapped and Roo now how has to follow her to Sydney. There's 20 different packs, filled with 20 levels each, and I almost done with the first 9 packs. by the way I started playing YESTERDAY! I got it for free because it was App of The Week at Starbucks.
19
Slither.io
Hard game with many trolls. I never got pass 6000 length
It is a fun game for all ages
My best score is 68723 I think
20
Trivia Crack

Love this game. If you want to play me, I am @crazymaster. - Minecraftcrazy530
Super fun game to play with friends andthe world!
PSearch List
Recommended Lists
Related Lists
Top Ten Best Free Apps On The App Store
Top Ten Most Ripped-Off Games and Franchises On the Google Play Store
Top Ten Games On the Windows Store That Could Make Good Movie Ideas

Top Ten Songs You Shouldn't Buy On the App Store
List Stats
200 votes
76 listings
3 years, 323 days old

Top Remixes
1. Minecraft
2. Candy Crush
3. Flappy Bird
Sniffy
1. Pokemon Go
2. Minecraft
3. Candy Crush
pancakes121
Posts
Error Reporting
See a factual error in these listings? Report it
here
.