Top 10 Best Games on Roblox in 2017
BlitzenBroGaming
The Top Ten
1
Legendary Football
Amazing game easily best game on roblox
Amazing game great football game great qb and wr macanics and the greatest game of all time in roblox it is very underrated and needs some love
This game is easily the best game on roblox it is very fun and you have to play it - BlitzenBroGaming
I'm a BEAST at this game. I got GOD HANDZ!
2
Survivor (Beta)
THIS GAME IS SO FUN IF YOU WANT TO BE NERVOUS EVERY SECOND PLAY IT ONLY ONE GAME TOPS IT - BlitzenBroGaming
3
Natural Disaster Survival
Old but good - BlitzenBroGaming
4
Assasin
Hunt down your player and don't die lol - BlitzenBroGaming
5
Pick A Side
Very fun just pick the option that you like its pretty much would you rather - BlitzenBroGaming
6
Murder Mystery 2
Lol just hope you get sheriff or murderer - BlitzenBroGaming
AMAZING I COULD PLAY THIS FOREVRR AND STILL <3 IT
7
Jailbreak
it is fun
Jailbreak is good but the reason it's so low is because its kinda worn out now - BlitzenBroGaming
Way better than Prison Life - Phillip873
8
Phantom Forces
A gun game in roblox - BlitzenBroGaming
9
Kick Off
A GREAT SOCCER GAME IN ROBLOX - BlitzenBroGaming
10
Flee the Facility
It helps people learn team work
The Contenders
11
Robloxian Life
Ahh just relax and play Roblox - BlitzenBroGaming
Trash game full of ODers - Phillip873
12
Epic Minigames
Why is this 14? Epic Minigames is an amazing and really fun game! You get to even choose effects, titles, etc. This should be in the top 5!
13
Prison Life
The original, better, prison life.
14 Fashion Famous (Fashion Frenzy)
15 Work at a Pizza Place
16
Meepcity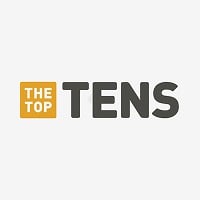 17 Bakers Valley
18 Hide and Seek Extreme
19 Skywars
20 Icebreaker!
21 Tower Battles
22 Prison Break
24
Be a Parkour Ninja
Worst game ever
25 Warrior Cats
BAdd New Item