Top Ten Gaming YouTubers with the Most Character
We all ether like or watched Youtube once in our lifes, but no one likes too watch someone who is the same as everyone else. Good thing we have these guys.
The Top Ten
H20 Delirious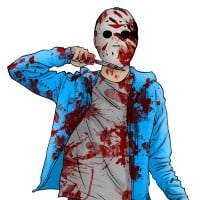 Oh Markiplier please, oh please no! You stay back! This is Delirious territory! - Coopetro
markiplierGAME

Overrated mustache
VanossGaming

Evan Fong, is a Canadian internet personality and video game commentator with 24 million subscribers. He is best known under his online pseudonym VanossGaming, where he posts montage-style videos on YouTube.
Cartoonz
Ohmwrecker
Jackscepticeye
He should be number 1
Now he change his hair color
BasicallyIdoWrk
He have girls
PeanutButterGamer
Boymadeofblox21 OFFICIAL
Blox and Iced (Their Nicknames) are a Funny duo even though they have 1 Video. That is because I AM boymadeofblox21 OFFICIAL! - boymadeofblox21
The Contenders
Moo Snuckel
DashieGames

DashieGames (real name: Charly Guzman) is a Dominican-American Let's Player who is known for being loud as hell and excessively swearing.
TheSw1tcher
Chuggaaconroy

Emiliano "Emile" Rodolfo Rosales-Birou, also known as Emile Rosales and best known as Chuggaaconroy, is an American internet personality and prominent Let's Player.
GamingCareNetwork
Many A True Nerd
An underrated gem,if you like games with fallout or hitman,or indie games,then this channel is for you,he is also quite humorous. - DapperPickle
Lui Caliber
I AM WILDCAT
penguinz0
Cr1tikal should be number one, no doubt.
Joel (Vinesauce)

SammyClassicSonicFan

BAdd New Item