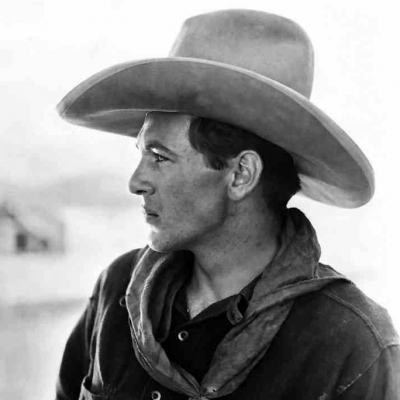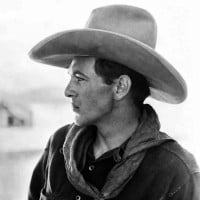 +
Gary Cooper
Gary Cooper (born Frank James Cooper; May 7, 1901 – May 13, 1961) was an American film actor known for his natural, authentic, and understated acting style and screen performances. His career spanned thirty-five years, from 1925 to 1960, and included leading roles in eighty-four feature films. He was a major movie star from the end of the silent film era through the end of the golden age of Classical Hollywood. His screen persona appealed strongly to both men and women, and his range of performances included roles in most major movie genres. Cooper's ability to project his own personality onto the characters he played contributed to his appearing natural and authentic on screen. The screen persona he sustained throughout his career represented the ideal American hero.
Cooper began his career as a film extra and stunt rider and soon landed acting roles. After establishing himself as a Western hero in his early silent films, Cooper became a movie star in 1929 with his first sound picture, The Virginian. In the early 1930s, he expanded his heroic image to include more cautious characters in adventure films and dramas such as A Farewell to Arms (1932) and The Lives of a Bengal Lancer (1935). During the height of his career, Cooper portrayed a new type of hero—a champion of the common man—in films such as Mr. Deeds Goes to Town (1936), Meet John Doe (1941), Sergeant York (1941), The Pride of the Yankees (1942), and For Whom the Bell Tolls (1943). In the post-war years, he portrayed more mature characters at odds with the world in films such as The Fountainhead (1949) and High Noon (1952). In his final films, Cooper played non-violent characters searching for redemption in films such as Friendly Persuasion (1956) and Man of the West (1958).
Cooper had romantic relationships early in his career with several leading actresses, including Clara Bow and Lupe Vélez. He married New York debutante Veronica Balfe in 1933, and the couple had one daughter. Their marriage was interrupted by a three-year separation precipitated by Cooper's love affair with Patricia Neal. Cooper's twenty-year friendship with Ernest Hemingway was grounded in their mutual love for the outdoors. Cooper's other close friends included Howard Hawks, Joel McCrea, and James Stewart. Cooper received the Academy Award for Best Actor for his roles in Sergeant York and High Noon. He also received an Academy Honorary Award for his career achievements in 1961. He was one of the top ten film personalities for twenty-three consecutive years, and was one of the top money-making stars for eighteen years. The American Film Institute (AFI) ranked Cooper eleventh on its list of the twenty five greatest male stars of classic Hollywood cinema.
Lists Featuring Gary Cooper
Related Lists
Best Gary Cooper Movies