Top 10 'Gateway' Animes
Chika-Emi
The Top Ten
1
Naruto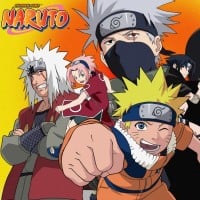 Naruto is an anime and manga franchise Naruto, created by Masashi Kishimoto. The manga was later adapted into a television anime, which was produced by Studio Pierrot and Aniplex. It premiered across Japan on the terrestrial TV Tokyo and other TX Network stations on October 3, 2002. The first series ...read more.
Twelve years before the start of the series, the Nine-Tailed Demon Fox attacked Konohagakure, destroying much of the village and taking many lives. The leader of the village, the Fourth Hokage sacrificed his life to seal the Nine-Tails into a newborn, Naruto Uzumaki. Orphaned by the attack, Naruto was shunned by the villagers, who out of fear and anger, viewed him as the Nine-Tails itself. Though the Third Hokage outlawed speaking about anything related to the Nine-Tails, the children â€" taking their cues from their parents â€" inherited the same animosity towards Naruto. In his thirst to be acknowledged, Naruto vowed he would one day become the greatest Hokage the village had ever seen. Now I have only seen the first few episodes of this, but I can see why some people are attracted to this anime. - Chika-Emi
2
Dragon Ball Z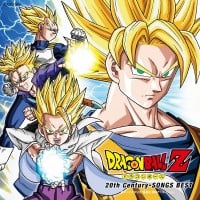 Dragon Ball Z is a Japanese anime television series produced by Toei Animation. Dragon Ball Z follows the adventures of Goku who, along with the Z Warriors, defends the Earth against evil. The action adventures are entertaining and reinforce the concept of good versus evil. Dragon Ball Z teaches valuable ...read more.
Now, look me in the face and tell me you have not ever heard of this anime. I would call it the great-granddaddy of anime. Dragon Ball Z takes place in... I really don't know. All I do know is that is has a lot of fighting in it. Into fighting? Check this one out! - Chika-Emi
3
Inuyasha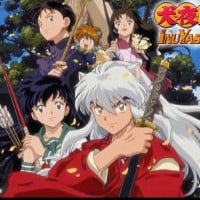 InuYasha is a manga franchise created by Rumiko Takahashi. It was adapted into two anime television series produced by Sunrise. The first was broadcast for 167 episodes on Yomiuri TV in Japan from October 16, 2000 until September 13, 2004. The second series, called Inuyasha: The Final Act, began airing ...read more.
This is a story about a girl named Kagome, who falls down a well in her family's shrine, well she is more pulled down the well than her falling. Either way she ends up 500 years in the past. She then meets InuYasha, a half-demon after the sacred jewel. Did I mention that the sacred jewel was embedded in Kagome's body and now all the demons are after it, but she hit's it with an arrow and it shatters into a million pieces. Her and InuYasha must go and collect all the pieces of the sacred jewel before they fall into the wrong hands. Now I can't really say much more before spoiling some good laughs and plot lines. This was MY gateway anime. - Chika-Emi
The best plot. And the music is very beautiful so classic and emotional
4
Pokemon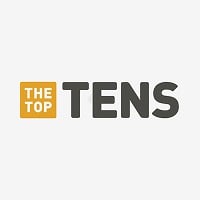 Pokémon, abbreviated from the Japanese title of Pocket Monsters and currently advertised in English as Pokémon: The Series, is a Japanese anime television series, which has been adapted for the international television markets.
Now admit it, if you haven't seen the anime, you might have played the game. The Pokémon Franchise has been around for a long time, and there is no way that you could not have heard the word Pokémon once or twice. The Pokémon Franchise follows a boy named Ash (I think) who goes out into the vast world to catch'em'all (right? ) and to also become the strongest trainer ever (I think. Only watched the first episode people! Just taking a shot in the dark! ) There are multiple seasons, games, episodes, so curl up with a mountain of popcorn and watch'em'all! (Bad pun on my part) - Chika-Emi
5
Death Note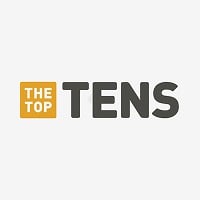 Death Note is a Japanese television drama series based on the manga series of the same name by Tsugumi Ohba and Takeshi Obata. The show is centered around Light Yagami - a promising highschooler and aspiring detective with a strong sense of "justice".
Death Note is about a boy named Light Yagami, who is wishing for more adventure in his life. One day he finds a Death Note, which works if you write a persons name in the book. After experimenting with it a little bit, Light decides to get rid of the evil in this world. But think, with great power come great responsibility. - Chika-Emi
It's dark, psychological and intense throughout. It's the first anime I ever watched, as is the same for many people.
6
Bleach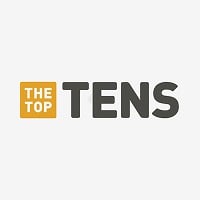 Bleach is a Japanese anime series based on Tite Kubo's manga of the same name. Bleach adapts the first 54 volumes of Tite Kubo's manga series of the same name. In addition, 4 anime-original arcs were broadcast in-between and during the adaptations of original arcs of the manga. ...read more.
Ichigo and Rukia's first meeting. In Ichigo's bedroom. Rukia gives Ichigo her powers, Ichigo becomes a shinigami.
Bleach follows the adventures of Ichigo Kurosaki after he obtains the powers of a Soul Reaper, â€" a death personification similar to the Grim Reaperâ€"from another Soul Reaper, Rukia Kuchiki. His newfound powers force him to take on the duties of defending humans from evil spirits and guiding departed souls to the afterlife. It's a long anime I will tell you that right now, over 300 if you are wondering! - Chika-Emi
7
Boku No Hero Academia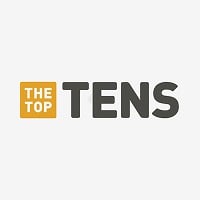 My Hero Academia is a superhero manga series written and illustrated by Kōhei Horikoshi. It has been serialized in Weekly Shōnen Jump since July 2014, and 20 volumes have been collected in tankōbon format.
8
Sailor Moon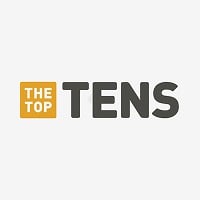 Sailor Moon is a Japanese shōjo manga series by Naoko Takeuchi. It was originally serialized in Nakayoshi from 1991 to 1997; the 52 individual chapters were published in 18 tankōbon volumes. ...read more.
If Powerpuff Girls Z doesn't qualify for an anime, then this is the first anime I binge watched.
I regret watching this show. First off I can say there is a lot wrong with it. But Sailor moon follows the story of Usagi Tsukino a 14 year old girl that whines and cry's a bunch, who one days meets Luna, a talking cat that reveals her as "Sailor Moon" who was sent to try and save Earth from antagonists, which begins with the dark kingdom. I watch the first ten episodes then quit. Sorry if any of my comments so far are hurting your feelings. - Chika-Emi
9
One Piece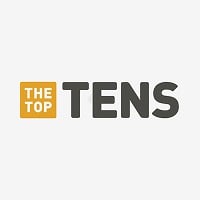 One Piece is a manga franchise created by Eiichiro Oda. The manga has been adapted into an original video animation (OVA) produced by Production I.G in 1998, and an anime series produced by Toei Animation, which began broadcasting in Japan in 1999 and has aired 851 episodes to date.
I had to put this on here. You know it. One piece is about Monkey D. Luffy (really? Yes really! ) a young boy inspired by his childhood idol and powerful pirate Red Haired Shanks, sets off on a journey from the East Blue Sea to find the One Piece and become King of the Pirates. Pretty simple plot but good story, but it is a very long anime. Last time I checked a little over 400 episodes I think. - Chika-Emi
I just had to look at it once I saw the artwork. It was so different, I just had to check it out. - BeAJa
No questions. It's simply the best.
10
Attack on Titan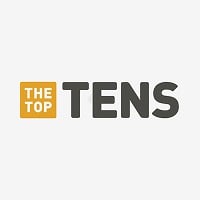 Attack on Titan, also known as Shingeki no Kyojin in Japanese, created by Hajime Isayama, is one of the most popular Japanese anime series to be released. It was first watched in Japan during 2013 and was dubbed in English to be watched in America in 2014. It is best known for its emotional moments, ...read more.
This series has a lot of action,mystery and a substantial amount of gore for those who like intense shows. although some might argue that its too intense this was my gate way anime
The Contenders
11 Fairy Tale
12
FullMetal Alchemist: Brotherhood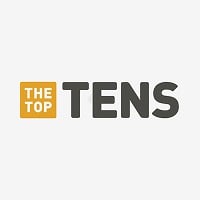 Fullmetal Alchemist: Brotherhood is an anime series adapted from the Fullmetal Alchemist manga by Hiromu Arakawa.
FMA Brotherhood was my gateway anime. It's an excellent series to start off with but may set your standards a bit high.
One of the greatest T.V. shows of all time.
13
Sword Art Online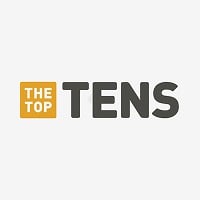 Sword Art Online is a series of Japanese light novels written by Reki Kawahara and illustrated by abec. In 2012, it received an anime adaptation produced by A-1 Pictures and the SAO Project, and is directed by Tomohiko Ito . The first season is divided into two arcs known as "Aincrad" and "Fairy Dance". ...read more.
In the anime community, this is a controversial one. There is no consensus, but I think that a reasonable opinion would be that this anime is flawed but enjoyable. Just go watch it and make your own opinion. I personally think it's both overrated and underrated at the same time.
You heard it right, Sword Art Online haters! The reason this anime series is so popular is because it is one of the best anime gateway series to introduce to people!
Amazing
14
Clannadd
Now these have two different story lines but are both made by Key. Angel Beats! Is about Otonashi, who wakes up in a school just to find out that he is dead. He meets the ever-so-name-changing- battlefront and decide to fight with them on their battle against Angel. Now this one made me cry, but so did Clannad. Clannad follows the life of a boy named Tomoya Okazaki, a high school delinquent who meets many people in his last year at school, including five girls, and helps resolve their individual problems. Now I watched this after Angel Beats! And boy did this one make me cry. - Chika-Emi
15
Blue Exorcist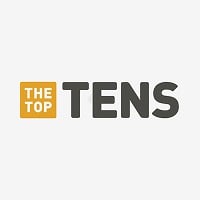 Blue Exorcist is an anime series directed by Tensai Okamura and produced by A-1 Pictures, which adapts the Blue Exorcist manga written and illustrated by Kazue Kato.
16
Rurouni Kenshin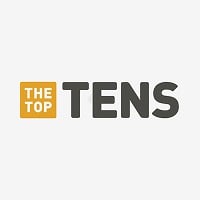 Rurouni Kenshin Wiki is a collaborative website about the series 'Rurouni Kenshin: Meiji Swordsman Romantic Story' (るろうに剣心 明治剣客浪漫譚, Rurōni Kenshin Meiji Kenkaku Rōmantan), also known as 'Rurouni Kenshin' and 'Samurai X'. ...read more.
17
Hunter × Hunter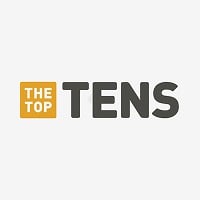 Hunter × Hunter is a manga franchise created by Yoshihiro Togashi. In 1999, Hunter × Hunter was adapted into a 62-episode anime television series produced by Nippon Animation and directed by Kazuhiro Furuhashi. The show premiered on Japan's Fuji TV and ran until 2001. Three separate original video ...read more.
18
Code Geass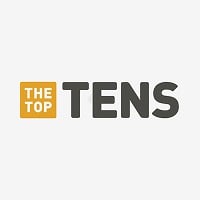 Code Geass: Lelouch of the Rebellion, often referred to as simply Code Geass, is a Japanese anime series created by Sunrise, directed by Gorō Taniguchi, and written by Ichirō Ōkouchi, with original character designs by manga authors Clamp.
First watched, also the best ever. Plot is amazing, characters lovable.
19
Kaze no Stigma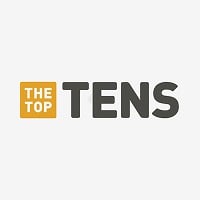 Kaze no Stigma is a Japanese light novel series written by Takahiro Yamato and illustrated by Hanamaru Nanto. After the death of the author on July 20, 2009, the story remains incomplete at twelve volumes. A 24-episode anime adaptation directed by Junichi Sakata and animated by Gonzo aired from April–September ...read more.
20
Angel Beats!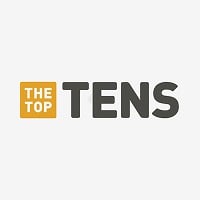 Angel Beats! is a 13-episode Japanese anime television series produced by P.A.Works and Aniplex and directed by Seiji Kishi.
21
The Irregular at Magic High School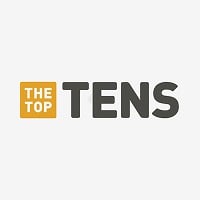 22
Soul Eater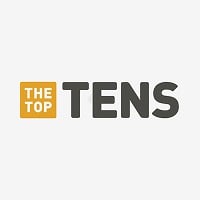 Soul Eater is an anime series directed by Takuya Igarashi and produced by Bones, Aniplex, Dentsu, Media Factory, and TV Tokyo, which adapts the Soul Eater manga written and illustrated by Atsushi Ohkubo.
Soul eater is a very good anime and was the first anime I ever watched it has a very good plot and is action packed
23
Taboo Tattoo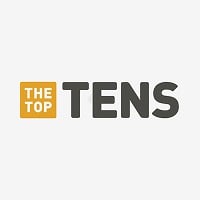 A lot of people are going with the popular choices such as Death Note, Attack on Titan, Fullmetal Alchemist Brotherhood, and Sword Art Online, I am going with some of the more niche choices such as Taboo Tattoo, Chivalry of a Failed Knight, Bungou Stray Dogs, and K Project. While the popular anime I mentioned have their own strengths, they have been mentioned frequently so I recommended some good anime that are relatively unknown. - SelfDestruct
24
Chivalry of a Failed Knight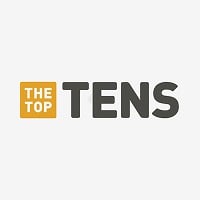 The only ecchi anime that I actually gave an 8/10 for focusing less on fanservice and more on the actual fight scenes. - SelfDestruct
25
Blood Blockade Battlefront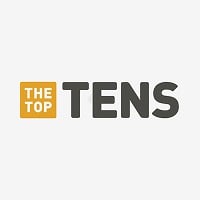 Blood Blockade Battlefront is a Japanese shōnen manga by Yasuhiro Nightow. It has been published bimonthly in the magazine Jump SQ19 from February to April 2009 and moved to Jump Square upon the former's ending.
26 Heroic Age
27
Your Lie In April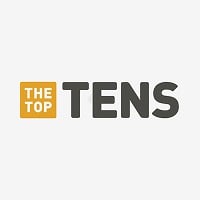 Your Lie in April, known in Japan as Shigatsu wa Kimi no Uso or just simply Kimiuso, is a Japanese manga series written and illustrated by Naoshi Arakawa.
28
Yu-Gi-Oh!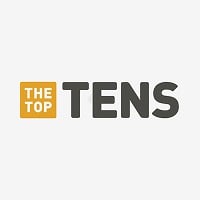 Yu-Gi-Oh! was aired from 2000 to 2004 in Japan, and 2002 to 2006 in the US. It continues where the Toei Anime Left off. When 10th grader Yugi Muto solves the Millenium Puzzle, Yami Yugi emerges, taking control of him to help his friends. In Duel Monsters, they mostly played children's card games because ...read more.
29
Tokyo Mew Mew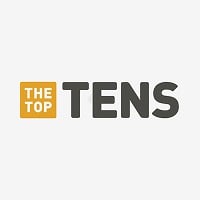 30 KonoSuba: God's Blessing on this Wonderful World!
31
Powerpuff Girls Z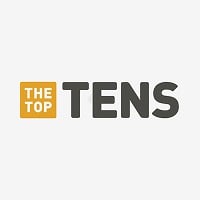 Powerpuff Girls Z is a Japanese magical girl anime series directed by Megumu Ishiguro, based on the American animated television series The Powerpuff Girls. The anime is co-produced by Cartoon Network Japan and Aniplex and was animated and produced by Toei Animation, featuring character design by Miho ...read more.
This, I believe, was my gateway anime. The first I saw was Pokemon, but this is my true gateway anime. (I know, Powerpuff Girls Z is based on Powerpuff Girls). If this doesn't count, my gateway anime series is Sailor Moon.
32
Bungou Stray Dogs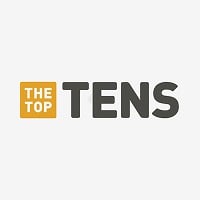 33
K Project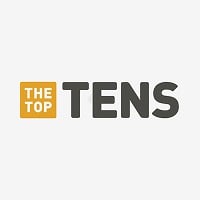 K Project is an anime developed by GoHands and GoRa. It is about a normal high school student who is caught up in a murder case where he is the prime suspect although he has no recollection of committing and must go on the run. He is chased by clans ran by "Kings" trying to catch him for the crime. ...read more.
34 Alderamin on the Sky
35 Grimgar of Fantasy and Ash
36 Divine Gate
37
Seraph of the End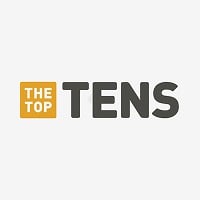 Seraph of the End (Japanese: 終わりのセラフ Hepburn: Owari no Serafu) (also known as Seraph of the End: Vampire Reign) is a Japanese dark fantasy manga series written by Takaya Kagami and illustrated by Yamato Yamamoto with storyboards by Daisuke Furuya. It is published by Shueisha on Jump SQ ...read more.
38 Lord Marksman and Vanadis
39 Anti-Magic Academy: The 35th Test Platoon
40
Mobile Suit Gundam SEED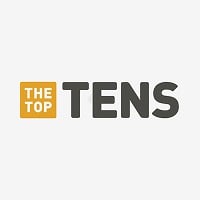 41 Qualidea Code
42
The Asterisk War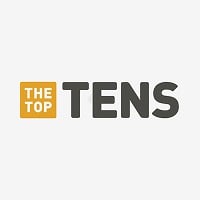 43
Undefeated Bahamut Chronicle
While it's not necessarily a great anime, it's still decently enjoyable and an okay gateway into anime albeit some egregious fanservice. - SelfDestruct
44 Luck & Logic
45
Absolute Duo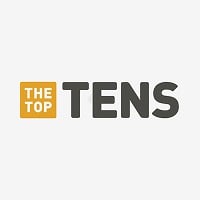 Absolute Duo is a Japanese light novel series by Takumi Hiiragiboshi with illustrations by YÅ« Asaba.
Same as Undefeated Bahamut Chronicle, not a bad harem anime despite some questionable fanservice (which at least is not as disastrous as *cough* Highschool *cough* of *cough* the *cough* Dead). - SelfDestruct
46
Overlord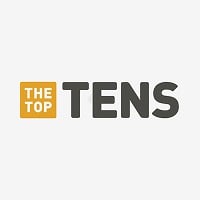 47
Log Horizon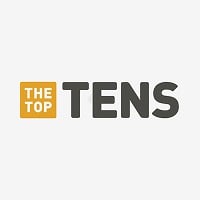 Log Horizon is a Japanese novel series written by Mamare Touno and illustrated by Kazuhiro Hara, published by Enterbrain in Japan since 2011. Yen Press began publishing the novels in English translation in 2015. ...read more.
48
Fairy Tail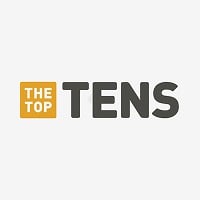 Fairy Tail is a manga franchise created by Hiro Mashima. The manga has been adapted into an anime series produced by A-1 Pictures and Satelight, which began broadcasting in Japan on October 12, 2009. Additionally, A-1 Pictures and Satelight have developed seven original video animations and an animated ...read more.
It is what got me into anime - SpartanPlatinum
BAdd New Item