Best Genuine Metal Band Names with the Word "Dragon" in the Name
This list isn't about the best metal bands with the word 'dragon' in the names because the only known band is Dragonforce.
It's rather about the band names you like the most.
The Top Ten
1
Dragonforce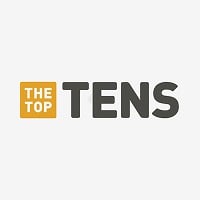 DragonForce are a British power metal band based in London, England. Formed in 1999, the group are known for their long and fast guitar solos, fantasy-themed lyrics, and electronic sounds in their music to add to their retro video game-influenced sound.
Frank is a hoe. Dragonforce is amazing
2
Phoenix & Dragon
(a.k.a. Phoenix and Dragon)
Symphonic/Progressive Power Metal from the United States - Metal_Treasure
3
Double Dragon
Melodic Death Metal/Metalcore from Australia - Metal_Treasure
4
Dragon Nation
Power Metal from Canada - Metal_Treasure
5
Awake the Mighty Dragon
Black Metal from Brazil - Metal_Treasure
6
Sanctuary of the Dark Dragon
Gothic/Doom Metal from Italy - Metal_Treasure
7
DragonHeart
Power Metal from the United Kingdom - Metal_Treasure
8
Dragon Guardian
Symphonic Power Metal from Japan - Metal_Treasure
9
Black Magick Dragon
(a.k.a. Black Magic Dragon)
Death Metal from the United States - Metal_Treasure
10
Dragon Tears
Symphonic Heavy Metal from Japan - Metal_Treasure
The Contenders
11
Dragonslayer
( a.k.a. Dragon Slayer) - NWOBHM from the United Kingdom - Metal_Treasure
12
Black Dragon
Heavy Metal from Germany - Metal_Treasure
13
Dragon Warrior
Heavy Metal from Canada - Metal_Treasure
14
Dragonland
( a.k.a. Dragon) - Symphonic Power Metal from Sweden - Metal_Treasure
BAdd New Item