Top Ten German Celebrities that Had Speaking Roles in the German Language Dubs of Movies, Series or Games
Martin_Canine
German speaking countries are among the few that don't normally subtitle foreign movies, but create full dubs.
Usually, professional voice actors do the German language dubs, but every once in a while a celebrity sneaks into the line up - a fact that the movie/game/series is usually advertised with.
The Top Ten
1
Bill Kaulitz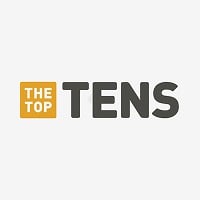 Bill Kaulitz-Trümper, sometimes using the pseudonym Billy, is a German singer-songwriter born on September 1, 1989, best known for being the frontman, lead singer and writer of multi-platinum winning pop rock band Tokio Hotel. During the time his band was most popular in Germany, which was in the mid-to-late ...read more.
Bill Kaulitz, the lead singer of emo and electropop band Tokio Hotel, provided the German voice for the character Arthur in the first two installments of "Arthur and the Invisibles".
(Fun fact: they changed Arthur's age from 10 to 12 in the first movie for the German dub. Kaulitz was around 17 at the time the movie was released) - Martin_Canine
2
Kollegah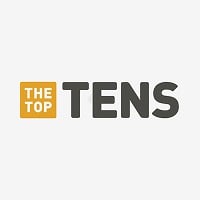 Felix Antoine Blume, better known by his stage name Kollegah, is a German rapper of Canadian descent born on August 3rd, 1984. He is widely credited to have established multisyllabic rhyming and doubletime rapping in German hip hop. ...read more.
Kollegah, Germany's greatest rapper, provides the voice for the character Remy Neltz in the game "Battlefield Hardline".
Since I am not a gamer (despite my love for Undertale and The Longest Journey) and as such haven't played the game, I don't know if that's a big role or not. - Martin_Canine
3
Nena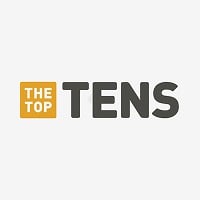 Gabriele Susanne Kerner, better known by her stage name Nena, is a German singer-songwriter born on March 24, 1960 in Hagen. ...read more.
Germany's internationally recognized singer-songwriter Nena provided vocals for the German dubs of "Quest for Camelot" (Kayley's singing voice), "Return to Neverland" (Jane's singing voice), "Arthur and the Invisibles" 1&2 (Princess Selenia) and "Eragon" (Saphira). - Martin_Canine
4
Sarah Connor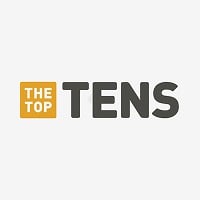 Sarah Marianne Corina Lewe, better known by her stage name Sarah Connor, is a German pop and soul singer and occasional songwriter from Hamburg born on June 13, 1980. ...read more.
Germany's "big voice" Sarah Connor provides the German voice for the character Cappy in "Robots". Her song "From Zero to Hero" from the album "Naughty But Nice" was furthermore used to promote the movie, and spawned a music video where Connor was edited into scenes from the movie. - Martin_Canine
Not the same Sarah Connor who fought off an evil cyborg along with her son and another cyborg.
5
Stefanie Kloß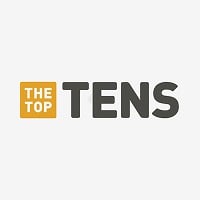 Stefanie Kloß, lead singer of the popular German rock band Silbermond, provided the German voice of the character Ash in "Sing! ". Unfortunately, only the speaking voice. The singing is still Scarlett Johansson's original recording. Nothing against Scarlett, she's great, but what's the point of getting the singer of a famous band in a movie ABOUT SINGING without letting her sing? - Martin_Canine
6
Otto Waalkes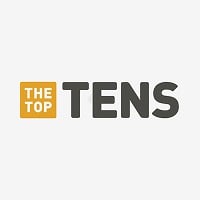 In the 70s and 80s, Otto was THE comedian. In his shows and movies, he created a huge amount of sketches, phrases, geistures, etc. that are still known in German culture and sometimes even became part of everyday language. He was brilliant. However, since then, his career only consists of self references. He hasn't delivered anything but variations of old gags for decades now. Yet his original stuff is legendary.
Late 90s kids most likely know him as the German voice of Mushu from "Mulan" 1&2, and '00s and '10s kids as the German voice of Sid from all "Ice Age" movies. - Martin_Canine
7
iBlali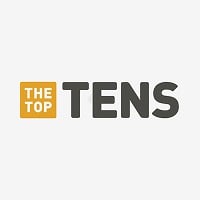 YouTube starts getting recognized beyond the website, and so some German YouTube celebrities managed to become parts of other media as well. Coldmirror got her own sketch show on T.V., ApeCrime started a successful hip hop career. And iBlali had two admittingly small speaking roles as the German voice of Zed in the "Ratchet & Clank" movie and as Bubbles in the "Angry Birds" movie. - Martin_Canine
8
Jeanette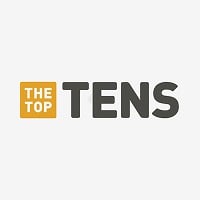 Jeanette Biedermann, going only by Jeanette as her stage name, is a German singer and actress born on February 22, 1980 in former East Berlin. ...read more.
In the 2000s, Jeanette was a very popular singer in Germany, even though she completely vanished from public media as the 2010s started and hasn't released any music since then. However, at the peak of her career, she had two speaking roles in German dubs: as Heather in "Over the Hedge" and as Bloom in "Winx Club: The Secret of the Lost Kingdom". - Martin_Canine
9
Anke Engelke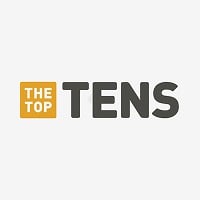 Anke Engelke is a tomboyish and bit raunchy comedian who among other things starred in one of my favorite comedy movies, "Der Wixxer". She however also has had several speaking roles, having a very characteristic voice: as Jane in Disney's "Tarzan", as Dory in "Finding Nemo" and "Finding Dory", as Tina in "Sightseers", as Nanette in "Gnomeo and Juliet", and since her original voice actor died in 2007, Engelke is also the German voice actor for Marge Simpson in both the series and the movie of "The Simpsons". She also provided her voice for German animated movies. - Martin_Canine
10
Cassandra Steen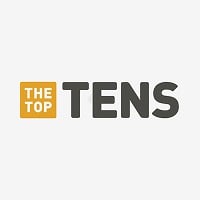 Cassandra Steen may not be much of a celebrity anymore, despite being an incredibly gifted soul singer, but in the '00s, she was the lead singer of the group Glashaus and later on had some solo hit singles. Around that time, she provided both the German speaking and singing voice for Princess Tiana from "The Princess and the Frog". - Martin_Canine
The Contenders
11
Hildegard Knef
Apart from the fact that she dubbed herself in the dubs of the few non-German language movies she starred in, the classic chanson singer and actress Hildegard Knef, who had her biggest successes from the 50s to the 70s, is the German voice of Grandmother Willow in Disney's "Pocahontas". - Martin_Canine
BAdd New Item
Related Lists

Best English Language Songs by German Speaking Music Artists

Top Ten Pop Culture References From Spoof Movies That Have Been Altered For The German Dub

Top Ten Things Well Known in the U.S. that are Virtually Unknown in German Speaking Countries

Top Ten Facts About the Relationship of David Hasselhoff and German Speaking Countries
List Stats
11 listings
2 years, 7 days old

Top Remixes

1. Bill Kaulitz
2. Kollegah
3. Nena
Martin_Canine
Error Reporting
See a factual error in these listings? Report it
here
.