Top Ten German Hip Hop Labels
Martin_Canine
Much like America has Young Money, Aftermath, Def Jam, G.O.O.D. Music, Strange Music or probably my personal favorite US label Psychopathic Records, that Americans for whatever reasons don't totally dig, Germany also has its hip hop labels. Some get along quite well with other labels, others not so much. As of 2017, Selfmade Records and Four Music are almost brother-like, but Aggro Berlin was Selfmade's archenemy until the first was shut down. Some labels actually turned into a kind of quality seal, and have a certain following itself. Some label samplers were actually met with acclaim and were highly successful. The members of a label often act as a crew, even though some labels have more loyal members than others. The circumstances of artists leaving a label have caused more than one feud which is the reason why many fans always suspect personal differences when a rapper leaves their label, but actually, most departures are on good terms.
The Top Ten
1
Selfmade Records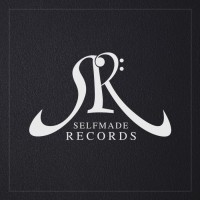 Most obviously, this label founded by rapper-turned-businessman Slick One, had Kollegah from 2005 to 2015, which covers everything from his debut "Zuhältertape" (2005) over his masterpiece "King" (2014) to "Zuhältertape Vol. 4", as well as MANY other of the greatest hip hop records of Germany by him. That alone would have justified this spot.
Selfmade Records signs rappers who are both great lyricists and have a very distinctive style and personality. Over they years, they had or still have provocative horrorcore rapper Favorite, genre bending poet Casper, the "asocial" lazy Karate Andi, fun rap group 257ers and creepy yet intelligent duo Genetikk and some others.
In the 2000s, they were underground. They always had acclaim but didn't sell too well. Only Kollegah's sudden mega-hype saved them, and since then, many of their releases by different artists topped the charts. That explains why on their earlier records the beats are a bit cheap, but the rappers' talents more than ...more - Martin_Canine
2
Ersguterjunge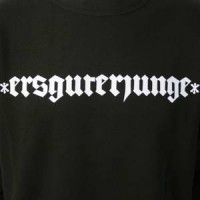 Founded by the biggest and most successful German rapper Bushido AFTER his groundbreaking debut solo album, the label will probably top most lists.
Releases by ersguterjunge are always highly professional and will usually top the charts. While Selfmade's artists focus on outstanding lyricism, the atmosphere and musicality is what comes first on ersguterjunge albums. The artists are like protagonists in their own little universe, and the production, often by Bushido himself, is usually perfectly fitting for the vision. But members of the label usually don't stay for long, and apparently Bushido isn't the fairest label boss, but those who do release there usually make a career. And on an artistic level, the albums are perfectly executed. Currently, there are thr great rappers Shindy and Ali Bumaye, and since 2017 also Laas Unltd., AK Ausserkontrolle and Samra who I'm not so familiar with, in the past there have been such big names as Eko Fresh, Kay One and Fler. - Martin_Canine
3
Banger Musik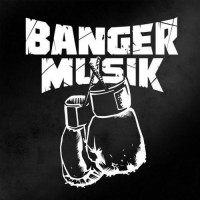 Farid Bang's label stands for pure testosterone - heavy beats, deep butch voices and hard hitting aggressive punchlines, all with a certain lyrical talent. Farid Bang is also the best rapper of the label, who has a really good technique and presence and rightfully is a close friend and frequent collaborator of Kollegah. The label is also home of KC Rebell, Summer Cem, Majoe, Jasko and 18 Karat. If you are into some really tough action, this is for you, and at a really high quality, lyrical and production wise. - Martin_Canine
4
Aggro Berlin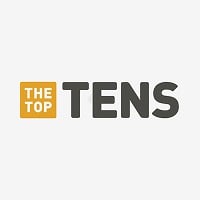 In the 2000s, Aggro Berlin was probably the biggest hip hop label of all, and its logo depicting a buzzsaw became a famous pop cultural sign. It had Sido who at that time had this cheeky, vulgar Slim Shady like style that was revolutionary at that time and made him one of the most popular MCs back in the day, before he took of his mask and became a serious conscious rapper. It also had rappers B-Tight, Fler and Kitty Kat, among others. But what will ultimately be the label's legacy is that Bushido released his groundbreaking "Vom Bordstein bis zur Skyline" on Aggro Berlin in 2003, the most influential and groundbreaking German hip hop album, before founding ersguterjunge.
The label was closed in 2009. - Martin_Canine
5
German Dream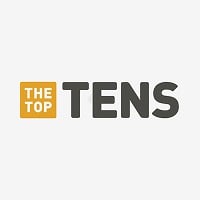 Founded by the talented, intelligent and kind hearted Eko Fresh at a time when he himself wasn't very successful, the label brought several rappers on the map who would latee be successful, such as Kay One, Farid Bang and Summer Cem, and of course has a majority of Eko's own albums which are oldschool hip hop with often very conscious but often also simply fun songs at a very high technical level. The label was closed down sometime in the 2010s, but reopened in 2017 as "German Dream Empire". - Martin_Canine
6
Four Music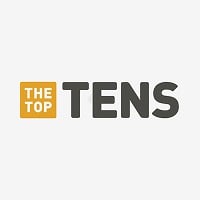 Four Music isn't strictly a hip hop label, it also has rock bands such as Jennifer Rostock or indie pop singer Mark Forster, among others, but it has signed rappers, and very successful ones on top, they are on very good terms with Selfmade Records and were founded by the first successful German hip hop group Die Fantastischen Vier. Marteria a.k.a. Marsimoto is most likely their greatest and best pure rapper, and they also had the genre bending lyrical genius Casper, whose blockbuster records "XOXO" and "Hinterland" were released together with Selfmade. They have also signed some smaller rappers. I personally also like the female rap duo SXTN, who have this great bad chick attitude. - Martin_Canine
7
Optik Records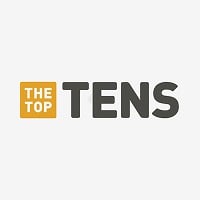 In the early 2000s, Kool Savas was the biggest rapper of all, and he was considered the King of Rap. Back then, his label would have topped every list, but time has passed, and with the modern techniques, multisyllabic rhyming and doubletiming, he and his label mates simply can't keep up. But they had a good US-inspired producer with Melbeatz, and rappers Amar, Kaas and Franky Kubrick are still considered oldschool classics. Also, Savas' flow and delivery are still awesome, and "Die besten Tage sind gezählt" is one fine hip hop album. Also, the label introduced the young Eko Fresh, despite they had a feud shortly after.
The label closed down in 2009. - Martin_Canine
8
Maskulin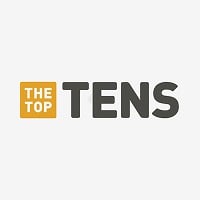 This is still an uprising label by Fler. Fler has been around since the early 2000s, has been on several other lanels and worked with big rappers, but he himself wasn't hyped until 2016 when he released "Vibe" and made trap a thing - it's a great and creative hip hop album. Currently, only him and Jalil are signed to it, who released a good collaboration album in 2017. I am curious what is still to come. - Martin_Canine
9 Alpha Music Empire
10
Bikini Bottom Mafia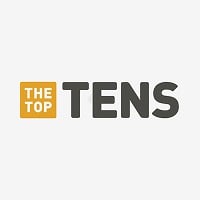 As you might have guessed, this is SpongeBozz's label. So far, only his own two albums have been released on it, which includes the epic (literally) double album "Started From The Bottom / Krabbenkoke Tape" with Kollegah levels of lyrical and the greatest and most diverse flow I have ever heard. Apart from that, there's nothing released yet but he already announced who is in the BBM crew, which are a handful of rappers who also participated in the JuliensBlogBattle, which SpongeBozz won in 2013. JBB participants need to have a high lyrical and technical level to even join the contest, so we can be very excited for what is to come. - Martin_Canine
The Contenders
11
Royal Bunker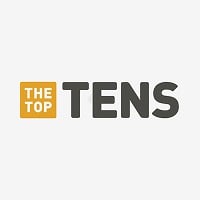 From Sido to Kool Savas to Eko Fresh, the label had numerous of the biggest and hottest German MCs out there before having become famous, the indie label was something like the first step for many, and that's what people know it for, and why it's got to be on the list. The upcoming Sido & Kool Savas collaboration album is even called "Royal Bunker". The releases from the label never were classics or big.
It was closed down in - you guessed it - 2009. - Martin_Canine
12 New Word Order
BAdd New Item
Related Lists
Best Indie Hip Hop Labels

Top Ten Music Videos in German Hip Hop
Top Ten Things to Know About German Hip Hop

Top Ten Rappers and Hip Hop Groups Who Had at Least Three Albums Topping the German Media Control Charts
List Stats
12 listings
2 years, 90 days old

Top Remixes

1. Selfmade Records
2. Ersguterjunge
3. Banger Musik
Martin_Canine
Error Reporting
See a factual error in these listings? Report it
here
.