Top Ten German Hip Hop Lyrics that Would Immediately Be Controversial If They Were on American Hip Hop Songs
Martin_Canine
While Offset's "queer" like was controversial in America even though he obviously meant softies and not gay people (my impression as a gay guy), German hip hop has a whole nother idea of what's acceptable in rapping.
Much of German hip hop is based on battle rap, and as JuliensBlog put it commenting on a racist punchline by Entetainment, "everything's allowed". The German hip hop community is usually self contained and the genre fans know that it's all a big show, and everyone tries to authentically sell their image. Many rappers boast with masculinity and a certain brutality, and discredit everything that doesn't fit into this persona. Many lines are there for shock value to come off as cold hearted.
This has nothing to do with the rapper's quality. Many hip hop artists are exceptionally intelligent in their word play, multisyllabic rhyming and flow variations. I like to compare it to wrestling: everyone has their role, and it's all a big show, and the one who has the most hard hitting punchline and the most complex technique wins. Of course, there are also popular hip hop artists who are nothing like this, like Marteria, Cro or Dat Adam.
Despite this, very little lines have actually been controversial, and if so, it was mostly when media and people who have nothing to with hip hop hear such lyric.
In the beginning of his career, Bushido was controversial for having basically brought gangsta rap and rough lyrics to Germany with commercial success, but in the meantime, his first albums are considered classics and received critical acclaim. Then, in 2013, Bushido's verse on Shindy's "Stress ohne Grund" was a media scandal because he threatened politicians Claudia Roth and Serkan Tören. The song was briefly indexed but then it was taken off the index again soon afterwards.
And most recently, Die Toten Hosen singer Campino publicly denounced Farid Bang and Kollegah for a line about Auschwitz prisoners at a 2018 award show, which currently receives a lot of media attention, even though nobody cared about it when it was released LAST YEAR.
However, the lines I initially included on this list never caused any controversy, some are even from acclaimed songs and verses. All of them are from the 21st century. However, I have the feeling that if they were included on American hip hop songs, the reaction would be much more furious.
The Top Ten
1
"Ich sch**ß auf dich, dein Vater, deine Mutter, deine Kinder f**k ich alle" (Fler on "Cordon Sport Massenmord")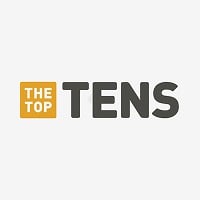 "I s't on you, your father, your mother, and I f all your children"

The song is one of the most classic German hip hop songs of all time. - Martin_Canine
2
"Nutte, ich bin Osama / Afghanistan, Pakistan, Partisan, Vatikan / Attentat, Massengrab / Sonny Black, Mafia" (Bushido on "Osama Flow")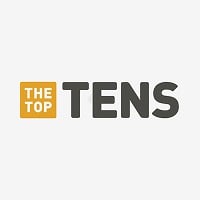 "Whore, I am Osama / Afghanistan, Pakistan, Partisan, Vatican / Terror attack, mass grave / Sonny Black, mafia"

There was a time when Bushido, the most successful German rapper who was once influential and acclaimed, was considered a sell out and became too soft and poppy. This was his reaction. It did help: his reception improved a lot. - Martin_Canine
3
"Du bist ein Objekt mit drei Löchern wie 'ne Bowlingkugel" (Shindy on "Martin Scorsese")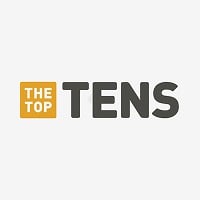 "You're an object with three holes like a bowling ball"

Shindy is not a hardcore rapper, he's a rather laid back guy that doesn't actually want to be all too tough. - Martin_Canine
4
"Ein Indianer geht in den Club / Braucht kein Geld, er bezahlt mit 'nem Fuchs / Raucht Weed, baut die Pfeife selbst" (Marsimoto on "Indianer")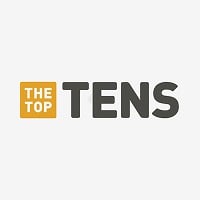 "A Red Indian goes into the club / needs no money, pays with a fox / smokes weed, crafts his own pipe"

Different cultural background: German movies always depicted Native Americans as very positive, as opposed to American westerns where they were villains. Germans generally love them, and this song is an entirely positive hommage to Native Americans. - Martin_Canine
5
"Brech' Weibern das Jochbein mit Oralsex" (SSIO on "Chronik III")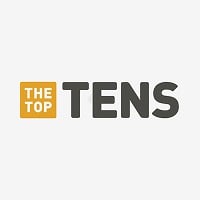 "I break women's cheekbones with oral sex"

Okay, even I think this is ridiculous. But the verse has extremely complex rhyming and a savage flow, and was acclaimed as such. - Martin_Canine
6
"Ich wünsche allen bei der BZ und bei DSDS 'nen positiven Aidstest" (Bushido on "Mitten in der Nacht")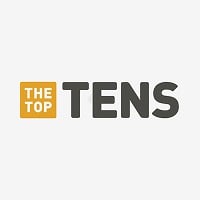 "I wish everyone working at BZs ("Boulevardzeitungen" = "gossip magazines") and at DSDS ("Deutschland sucht den Superstar" = the German edition of "American Idol") to have a positive aids test"

At that time, gossip magazines were panning Bushido and Kay One, a rapper that Bushido had a feud with, was a judge on DSDS. - Martin_Canine
7
"Mich interessiert nur deine Figur, Flittchen / Oder kann ich etwa auch dein Abitur f**ken?" (Shindy on "Highschool Musical")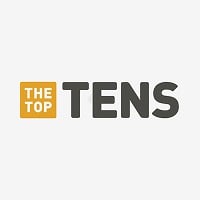 "I only care about your body, slut / or can I f your graduation? "

In this song Shindy takes the role of a bad boy in high school, so you can't take this all too seriously. Although... he's on this list with another sexist lyrics. - Martin_Canine
8
"Ich f**k dich perverser als ein gleichgeschlechtliches Pärchen" (Kool Savas on "Der Beweis")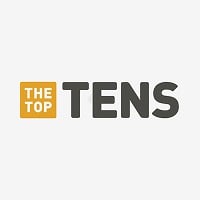 "I f you more perverted than a same sex couple"

Kool Savas is generally seen as the greatest German rapper of all time. He is definitely not homophobic, it's just as with Eminem he uses such lines for darkly humorous purposes. But lines with homophobic disses are still common. - Martin_Canine
9
"Ich mach' mit deinem Quoten-N*ger weiter / Wegen mir seht ihr eure Homo-Ehe scheitern" (Bushido on "Leben und Tod des Kenneth Glöckler")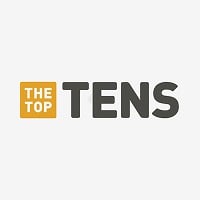 "And let me continue with your token n-ger / because of me you see your gay marriage fail"

This is from a widely acclaimed and already classic diss track aimed at Kay One. The "token" black guy is Emory, a frequent collaborator of him around that time. In the song he tries to spread rumors of Kay One being gay and a pedophile, among other things. The disses are very tasteless, but the song is also a storytelling one that is extremely well written. - Martin_Canine
10
"Und du kriegst die Krise, denn ich hab' ziemlich viele / Pelze aus Fellen deiner Lieblingstiere" (Kollegah on "Millennium")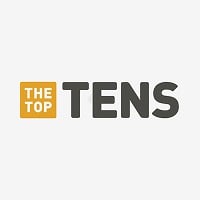 "And you freak out because I got quite a lot of / pelts made of furs of your favorite animals"

As much as I hate animal hunting for furs... this is just awesomely rapped. "Kriegst die", "ziemlich" and "Lieblings-" all have the same vowel sound, so do "Krise", "viele" and "-tiere", as well as "Pelze" and "Felle". - Martin_Canine
BAdd New Item
Related Lists

Top Ten Collaborations Between American and German Hip Hop Artists

Most Controversial Hip Hop Music Videos

Most Controversial Hip Hop Artists All Time

Top 10 Songs That'd Be Wildly Controversial Today for Their Politically Incorrect Lyrics
List Stats
10 listings
1 year, 206 days old

Top Remixes
1. "Ich sch**ß auf dich, dein Vater, deine Mutter, deine Kinder f**k ich alle" (Fler on "Cordon Sport Massenmord")
2. "Du bist ein Objekt mit drei Löchern wie 'ne Bowlingkugel" (Shindy on "Martin Scorsese")
3. "Nutte, ich bin Osama / Afghanistan, Pakistan, Partisan, Vatikan / Attentat, Massengrab / Sonny Black, Mafia" (Bushido on "Osama Flow")
Martin_Canine
Error Reporting
See a factual error in these listings? Report it
here
.