Top Ten Best German Hip Hop Songs of 2017
Martin_Canine
No matter what self proclaimed sophisticated hip hop heads will tell you, German hip hop is at its peak, stronger than it ever was before. Sure, the 2000s were great and established everything today's hip hop is built on, and it had the ultimate classic albums of the genre, but the development since then is massive and we have reached a quality and diversity no one would have dared to think about ten years ago. And most importantly: German hip hop found its own identity. The days when the genre had to be compared to American hip hop are over, we have developed our independent sound, mythology and history - 2017 is when German rappers are compared to other German rappers, not anymore American ones. The genres start to grow apart and each one manages to evolve in a different way. The common thread is the subgenre trap, but even here its evolution, reception and content is different.
The Top Ten
1
Started from the Bottom - SpongeBozz

Come what may, SpongeBozz has released the best work of music in 2017 with his double album "Started From the Bottom / Krabbenkoke Tape". Everything about it is awesome: SpongeBozz's flow is so varied, his rhymes so complex (just tune in the listening sample to catch a brief glimpse of how many unexpected German rhymes he finds for "Started From the Bottom", and he still sticks to the topic of telling a story), he offers an equal amount of personal thought and deranged fun, and the beatwork by Digital Drama is just insane and draws from several influences. The 9 minute "Started From the Bottom" is the album's literally epic opening song, and jots down his entire career up to this point, just leaving out the key moment when he worked with Kollegah. - Martin_Canine
2
Apocalyptic Infinity - SpongeBozz
Remember when I said SpongeBozz left out the period when he worked with Kollegah in "Started From the Bottom"? Well, now he devoted the final 8 minutes of the 18:30 minute long "Apocalyptic Infinity" specifically to their friends-turned-enemies relationship. The song is just insane. I don't think I have ever heard so many different flows in one song (okay, it's as long as 5 songs). Even though the beat changes in between, it still feels like one big track with a concept behind it - first aiming at everyone that bothers him in both hip hop and YouTube, which are many people, before becoming very emotional and personal on Kollegah. The song also has the sickest doubletime part in German hip hop. - Martin_Canine
3
Sodom und Gomorrha - Bushido

I am so happy to say this: Bushido is back, and with what energy! Okay, basically Bushido was never gone. In fact, in the last years there was no German rapper more successful than him. But was that really for the quality of the music or because he is a household name? I'll go with the second one. While in the 2000s he became the most influential and important German rapper (and producer) to ever enter the game, his cinematic gangsta tunes became kind of a routine in the 2010s. Always the same topics, always the same beats, and that on one or two albums per year (except for 2016). But then - boom! In 2015 he dropped a phenomenal collaboration album with rap's new big star Shindy, and this year he's back with "Black Friday". Even though it technically sticks to the formula, there is the same spark of energy and power from his beginnings. He's not just trying to deliver what's expected, he sounds very eager to make it as hard hitting as possible. Just listen to the ...more - Martin_Canine
4
S/O - Dat Adam

"Hydra 3D" was my personal favorite album of 2016, it was just such a refreshing experience. Three guys who loved manga and scifi aesthetics, who love being free and want everyone to walk through the world with an open mind and fulfill their own dreams, while at the same time pointing out what our modern society desperately has to work on, all over inventive, unconventional electronica music. Now, their 2017 EP is more easily digestible, as it contains track where the three simply had fun in the studio and enjoyed themselves. "S/O", about how the three feel as a family, is the EP's poppiest and most melodic moment. - Martin_Canine
5
Machinegunflows - SpongeBozz

As the title suggests, SpongeBozz delivers a sharp shooting hard hitting showcase of his flow and rhyming technique, and on top it has one of the most memorable choruses of the album, plus an immediately recognizable beatwork. German hip hop is an album genre but this song would pass as a radio single easily. - Martin_Canine
6
Bunte Schatten - Entetainment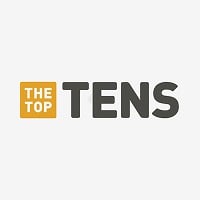 Horrorcore battle rapper Entetainment delivered the most promising debut album of this year. While on his battle rap tracks he portrayed a ruthless psychotic killer, which stood out in the battle rap scene and polarized, his album is more about creating unsettling atmospheres, often involving around paranoia and menacing religious imagery as the wrath of god or judgement day. "Bunte Schatten" is an abstract tale about multicolored texts appearing in his room, with him interpreting their colors' meanings. The beat is characterized by a short loop of a woman singing (sounds a bit like the one in Rammstein's "Sonne") which is repeated again and again throughout the song. - Martin_Canine
7
Zombie - Apecrime

ApeCrime are a trio of famous German YouTubers, mostly known for comedy videos. They already released a light hearted, fun pop rap album in 2014. It was okay for their fans but nothing special. In 2017 they decided to become serious rappers, and deleted their videos. I was sceptical and still am, as DatAdam did the exact same two years before, to great critical and commercial success. It felt like a promotional move from ApeCrime. Plus DatAdam came across as three socially aware guys with an authentic love for music, ApeCrime sound a bit forced with their sociocriticism. Nevertheless, "Zombie", about a woman completely giving herself up for Instagram success, sounds extremely haunting and well produced and performed. Macabre, dark and with its topic, quite dark humored. - Martin_Canine
8
Coogi - Fler, Jalil & Mortel

Fler established trap in Germany in 2016 with the incredibly lively, atmospheric, thought out and inventive "Vibe". Now there's "Epic", a kind of collaboration with Jalil (the album artist is "Fler & Jalil", but Jalil feels more like a constant featured artist), and it's also highly entertaining. "Coogi" stands out very much due to its excessive, obsessive tone. - Martin_Canine
9
JAWS - Dat Adam

Never on "How to Flex & Troll a Scene" did the trio that is DatAdam sound as experimental, odd and high as on "Jaws". But listen to the go with the music. The fast rapped verses suddenly switch to a long, drawn out delivery that feels as if they were running a marathon and suddenly started floating in the air in betweem. - Martin_Canine
10
Grabrede - JULIEN BOSS

JuliensBlog's career is odd. He started off as a YouTube blogger, where he talked about issues bothering him with a very dark and provocative humor. Then he started making rap reviews and people loved them to an insane extent. He is responsible for several rappers' reputations. Then he founded a video battle rap tournament called JuliensBlogBattle that became a blockbuster - SpongeBozz's chart topping career started here. Then he started rapping and released a darkly humorous comedy hip hop album. People panned it. Then he stopped rapping. Then he also stopped his regular YouTube blogs and only focused on his tournament. And now he's rapping again - but it's different this time. He's a real rapper now, no more comedy. It is brutal, hard hitting gangsta rap, and highly aggressive. Many people were not pleased with this development, they rather want him to focus on his tournament, but I have to say, I dig it. He fused Bushido's feel and Farid Bang's technique and created a dark, violent ...more - Martin_Canine
BAdd New Item
Related Lists

Top Ten Hip Hop Songs that Entered the Top Ten of the German Media Control Charts in 2017

Martin Canine's Favorite German Hip Hop Albums as of June 16th, 2017

Top Ten Music Videos in German Hip Hop

Top Ten Collaborations Between American and German Hip Hop Artists
List Stats
10 listings
2 years, 80 days old

Top Remixes

1. Started from the Bottom - SpongeBozz
2. Apocalyptic Infinity - SpongeBozz
3. Sodom und Gomorrha - Bushido
Martin_Canine
Error Reporting
See a factual error in these listings? Report it
here
.