Top Ten German Leaders
Vote who the greatest leaders in German/Prussian history.

The Top Ten

1 Otto von Bismarck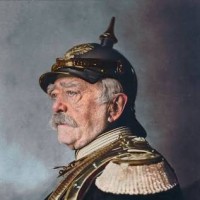 Otto Eduard Leopold, Prince of Bismarck, Duke of Lauenburg, known as Otto von Bismarck, was a conservative Prussian statesman who dominated German and European affairs from the 1860s until 1890. In the 1860s, he engineered a series of wars that unified the German states, deliberately excluding Austria, ...read more.
Epic
WE NEED TO UNITE ALL THE GERMAN SPEAKING STATES UNDER PRUSSIAN RULE WITH BLOOD AND IRON.
2
Frederick the Great

The person that laid the foundation of a Prussian superpowers. Without, him it is impossible that Prussia can unite Germany. Bismarck won't be a thing. You can't enjoy a holiday in the Bavarian Alps without going abroad him if he didn't laid the foundation of Germany.

LONG LIVE FREDERICK
The person that laid the foundation of Prussia as a power in Europe. Without him, Prussia would've been different, and Germany wouldn't have existed. - FrederickTheGreat
3
Angela Merkel

Angela Dorothea Merkel is a German politician and the Chancellor of Germany since 2005. She is also the leader of the Christian Democratic Union.
I put her here because I wanted to see her humiliated. - FrederickTheGreat
4
Frederick I

5
Kaiser Wilhelm I

6 Konrad Adenauer
7 Louise of Mecklenburg-Strelitz
8
Frederick William I

9
Frederick III

10
Kaiser WIlhelm II

His reign was filled with things that improved peoples lives. Also he did not want world war I and tried to prevent it. But Austria refused.
He is a good person
The Contenders
11
Karl Dönitz

12 Charles V
13 Friedrich Ebert
14
Adolf Hitler

Adolf Hitler (April 20, 1889 - April 30, 1945) was a German politician who was the leader of the Nazi Party, Chancellor of Germany from 1933 to 1945, and Führer of Nazi Germany from 1934 to 1945. As dictator of Nazi Germany, he initiated World War II in Europe with the invasion of Poland in September ...read more.
15
Paul von Hindenburg

BAdd New Item