Top Ten Greatest German or Austrian Anti-Racism and Anti-Nazism Songs
Martin_Canine
Racism is a problem that's unfortunately very present all around the world. It may take different forms and find different reactions, but in its core, the issue is one that, ironically, every nation has in common.
That needs to stop. The Internet gave us the opportunity to learn from other countries and form one big multicultural community, and we all have to get up and stand against the racist views and ideology of some individuals.
Luckily, music artists from all over the globe have dealt with the subject, and made songs protesting against it. It's a common enemy we can all stand against.
This list features both German and Austrian artists' takes on racism and nazism. Due to the nations' past, these terms are often used interchangeably, along with far right and fascism. Germany and Austria differ in how socially acceptable national pride and patriotism are, as these attitudes are well liked in Austria and often disliked in Germany. That being said, there is nothing wrong with patriotism, but it is absolutely necessary to constantly remind us there are numerous other countries in the world and that they are all equal to yours, no matter how big they are, and what culture and religion they have.
I WOULD ENCOURAGE MY FELLOW TOPTENNERS TO MAKE SIMILAR LISTS ABOUT ANTI-RACISM SONGS OF THEIR RESPECTIVE COUNTRY. THIS WAY WE CAN STAY UNITED AS A MULTINATIONAL COMMUNITY AND SEND A CLEAR MESSAGE.
The Top Ten
1
Schrei nach Liebe - Die Ärzte

Year: 1993
Album: Die Bestie in Menschengestalt
Language: German
Title translation: "Scream for love"

In 1993, Die Ärzte released one of the most iconic German songs of all time, no matter the topic or genre, which also became such a well known anthemic hit song that in 2015 it topped the charts in the European migrant crisis as a protest against racism. What makes this song work so well, apart from the amazing musicality, is that it finds explanation for the neo-nazism of the lyrics' antagonist but no excuses. It acknowledges that the massive hate for their surroundings is a result of the lack of love in their own life, but at the same time insults them for their unspeakably horrible behavior and views (the chorus translates to "Your violence is just a silent scream for love / Your combat boots are longing for tenderness / You never learned to articulate yourself / And your parents never had time for you", followed by a loud scream of the A-Hole word). ...more - Martin_Canine
2
Der alte Wessely - Austria 3

Year: 1980 (Georg Danzer Solo Version)
Album: Traurig aber wahr (Georg Danzer Solo Version)
Language: German
Title translation: "Old Wessely"

Austria 3 was a supergroup that consisted of Georg Danzer, Wolfgang Ambros and Rainhard Fendrich, three of Austria's most acclaimed singer-songwriters. "Der alte Wessely" was originally written and performed by Georg Danzer alone, but the version that's most widespread and that's usually featured on most compilations is a live rendition by the trio. The rock ballad is about a horrifying scenario of an old nazi that praises Hitler's Reich and whose speeches in a bar attract a bunch of radical neo-nazis that pick him as their new Führer. In the final verse, the protagonist wakes up from his nightmare - just to find that out in the streets another person shouts nazi phrases, and realizes that maybe the nightmare is all too real. - Martin_Canine
3
Sage Nein - Konstantin Wecker

Year: 1993
Album: Uferlos
Language: German
Title translation: "Say no"

If there's one artist that I'd pick as the German Bob Dylan, it'd most likely be Konstantin Wecker. Intellectual, idealistic and highly political, he declared war against fascism, racism and intolerance, and did so for decades. "Sage nein", which he also re-recorded a couple of times since its release, is not only a statement against racism and fascism, it's furthermore a battle cry against all wrongs in society: racism, homophobia, sexism, holocaust denial - all things Wecker urges you to raise your fist against and, as the title suggests, say no to. As he sings in the chorus "Whether as bum or singer, banker or idler / whether as priest or teacher, housewife or sweeper / whether you're six or hundred, not only be scared and bewildered / stand for it and interfere / Say no". And he's damn right. - Martin_Canine
4
Brüder - Rainhard Fendrich

I don't even speak German, yet I love this song. - Oxymoron15
Year: 1993
Album: Brüder
Language: German
Title translation: "Brothers"

In a brilliant mix of Turkish and Austrian pop music, Fendrich tells a story of an extremely close friendship between a Turkish migrant, Mehmet, and an Austrian (Fendrich himself) since childhood. They are, as he sings, true brothers. The first verse describes their first somewhat rough meeting, getting into a fight with each other as boys do, then becoming friends. The chorus then describes their teenage days when they were best friends, doing all kinds of stuff people do that age. It gets much more political and darker in the second verse, when they meet again as adults after some years passed. Mehmet tells him how the political climate has changed and how racially motivated hatred towards him has become worse. There's still a strong connection between the two, and they still consider themselves brothers. Verse 3 is now told from Mehmet's perspective, and features one of the most ...more - Martin_Canine
5
Willy - Konstantin Wecker

Year: 1977
Album: Genug ist nicht genug
Language: German
Title translation: "Willy"

"Willy" is one of Wecker's best known songs, although it's not even as much a "song" in the conventional sense. Although it features a rather short, sung chorus and a constant, minimalistic piano underscoring, the 9 and a half minute piece (in its original album version) is foremost an essay-like, spoken recitation of a story (not a poem, more of a monologue or a memoir) about an 68 generation idealist who confronts a gang of nazis - which results in his death. Wecker's delivery is so extremely intense and passionate that you can feel the atmosphere thicken as it goes on. We know from the beginning how the story ends, but Wecker gets so unsettlingly emotional in his voice - he plays a close friend of the titular protagonist Willy who was there at the evening and tried to rescue his friend, and by the end he gets more hectic and loud, like actually reliving a flashback ...more - Martin_Canine
6
Schellen - Audio88 & Yassin

Year: 2016
Album: Halleluja
Language: German
Title translation: "Slaps"

In "Schellen", German rappers Audio88 and Yassin alternatingly take the perspective of people that, according to them, are stupid. Cynically, they recite typical statements of bigot people with a racist, homophobic and sexist attitude that don't view themselves as such and are deeply conservative. Cleverly, they lay open how incredibly stupid and often contradictory their arguments are. In the final verse, the sentence "But I am not a Nazi, only because I say that…" is cut off by a "yes, you are, and also an idiot", with the argument that this phrase is only said before something stupid is said. Why the song is titled "slaps"? Because funnily, they use the popular conservative phrase that sometimes slaps help in education, against the people they make fun of in the song. When a song is that clever and powerful, I'll also excuse that barely anything that Yassin raps rhymes. - Martin_Canine
7
Love is Color-Blind - Sarah Connor & TQ

Year: 2003
Album: Key To My Soul
Language: English

German pop and soul singer Sarah Connor and American RnB singer TQ team up on this ballad based around Johann Pachelbel's "Canon in D-Major", in which they deal with interracial relationships. Romantic as well as any other. It's no secret that ballads work best for Sarah Connor, and it's a pity that this song wasn't released as a single from the album, as its message would have been a very nice addition to the charts. - Martin_Canine
8
Racist Friend - Tocotronic

Year: 1997
Album: Zensur!? (Various Artists compilation)
Language: English

A cover of the song of the same name by The Specials AKA, "Racist Friend" received a significant makeover by Hamburger Schule band Tocotronic. The former reggae song now turned into a punk/grunge ballad that starts off calm and slow, but then releases a wall of heavily distorted guitars to the listener. But the message remains the same: "If you have a racist friend / [...] now is the time for your friendship to end". - Martin_Canine
9
Hey Mr. Nazi - Blumio

Year: 2009
Album: Yellow Album
Language: German
Title translation: "Hey Mr. Nazi"

While most of the songs on this list have a cynical and aggressive tone towards nazis and racists, German rapper Blumio, who himself has Japanese descent, has a different approach: he actively talks to the nazi, and tries to convince him that their view is wrong, and believes everyone can change for the better. He invites him to take part in his multicultural clique and let him see that they are no different from anyone else. - Martin_Canine
10
Willkommen in Deutschland - Die Toten Hosen

Year: 1993
Album: Kauf mich!
Language: German
Title translation: "Welcome To Germany"

Punk band Die Toten Hosen do something pretty clever to take a stand against racism: they appeal to the listener's national pride to move them to prevent Germany from becoming destroyed by racism and hatred. In the end, it's an anti-racism song that tries to reach those that usually aren't interested in the topic and think it doesn't affect them. - Martin_Canine
The Contenders
11
Links 2 3 4 - Rammstein

Year: 2001
Album: Mutter
Language: German
Title translation: "Left 2 3 4" (a military command for marching)

For their first few years of fame, Rammstein's hard and strict aesthetics (especially Till Lindemann's pronunciation) often lead to the blatant misinterpretation that they were right wing, even far right sometimes, despite never having said or sung anything even implying it. On "Links 2 3 4" they had enough of thst and positioned themselves politically: "they want my heart at the right place / but when I look down, it beats left". The song is even more static and military inspired than their others, which shows that thr aesthetics go along well with an open minded ideology as well. - Martin_Canine
12
Quotentürke - Eko Fresh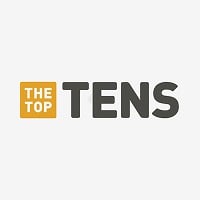 Year: 2013
Album: Eksodus
Language: German
Title translation: "Token Turk"

Eko Fresh is a German rapper of Turkish descent who often released very intelligent songs with the intent of making both cultures understand each other. He himself was raised between these two worlds and has a perfect understanding of each. "Quotentürke" is about how he feels that celebrities of Turkish descent are only that present in the media because they feel they had to include them to not appear racist, but which doesn't actually come from their hearts. In a way, Eko Fresh addresses the same issue that has been repeatedly discussed about American films and series with African American actors. The title is a direct reference to "Not Another Teen Movie", with the character "Token Black Guy" being called "Quotenschwarzer" in the German dub.
The beat of "Quotentürke" has strong elements of traditional Turkish music. - Martin_Canine
13
Schwarze Engel - Alexandra
Year: 1968
Album: Alexandra
Language: German
Title translation: "Black Angels"

German singer Alexandra has been far ahead of her time with so many songs and topics that it's sad that not the entirety of her second album retrospectively became popular. "Schwarze Engel" openly addresses racism, but in a way that would still spark controversies today: she raises the question why in religious paintings all the angels are always depicted as white, when there also have to be black angels. Laut.de said in their 5 star review of the album that this song is outdated for its use of the n-word. Of course, today we wouldn't use it, but in this case you clearly have a context for it. The song is from a time when the word was actively used (and to be honest, in some parts of Austria it still is), and the lyrics are a clear and strong statement against racism of any kind. - Martin_Canine
14
Adriano (Letzte Warnung) - Brothers Keepers
Year: 2001
Album: Lightkultur
Language: bilingual (German and English)
Title translation: "Adriano (Last Warning)"

Brothers Keepers was a project/supergroup that was founded in memorial of Alberto Adriano, a man with foreign background that was killed by a group of neo-nazis. Initially, the members consisted of mostly African Germans, but as it grew, other German artists as well as a few musicians from other countries joined in. DJ Desue and Xavier Naidoo composed the music to the song and each artist wrote their respective lyrics. The resulting 7 and a half minute track is a mixture of hip hop and soul, and a revolting anthem that now the time came for the discriminated to fight back. - Martin_Canine
15
Das Neue Vaterland - STS
Year: 1984
Album: Überdosis G'fühl
Language: German
Title translation: "The New Fatherland"

With razor sharp sarcasm in each line, the Austrian pop band describes a young man's encounter with a group of neo-nazis in a sports club that he decides to join in. It does a great job at explaining how racism and nazism gets ahold of people. The young man is dissatisfied with his current situation in life, then he meets a bunch of people who seem to understand his problems and offer a seemingly overly simple solution: the foreigners are to blame. It's a frightening thought but this happens to way too many people, especially those who are down. A darkly humorous lyric occurs in verse 2, when his father comments on his son's neo-nazism with "at least it's better than if he took drugs". Again: the grotesque situation would be funnily absurd if it wasn't so horribly true. - Martin_Canine
BAdd New Item
Related Lists

Top Ten Best Anti-Racism Songs

Greatest Nazi-Themed Movies Excluding Movies About Neo-Nazism and Movies Made in Nazi Germany

Top Ten Best Movies About Racism

Top 10 People Who Got Away with Racism
List Stats
15 listings
359 days old

Top Remixes

1. Schrei nach Liebe - Die Ärzte
2. Der alte Wessely - Austria 3
3. Sage Nein - Konstantin Wecker
Martin_Canine
Error Reporting
See a factual error in these listings? Report it
here
.