Girl-Aimed Cartoons You Would Like to Rate Most
The Top Ten
1
The Powerpuff Girls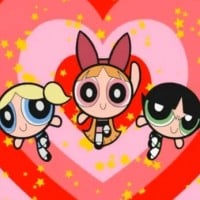 The Powerpuff Girls is an American animated television series created by animator Craig McCracken for Cartoon Network.
8/10 Very Good For CN's First Girls Show. Though There is One Piece of Problem to Point out. That Cheesy Reboot.
Girl a not I'm although 01/01
7/10 Original
0/10 reboot
I loved this show, and especially that Beat-alls episode! UwU
2
The New Adventures Of Madeline

7/10. It's Just Not As Good As The Original Cartoon Series. Especially Considering the Fact That It Gotten The Playhouse Disney/ Nick Jr. Treatment When It Came Out. Not to mention Some Awful Episodes as Well. (Madeline and the Spider Lady) But At Least It's One of The Better Reboots to Come Across.
Haven't watched it/10.
3
Shimmer and Shine

Shimmer and Shine is an American-Canadian animated children's television series created by Farnaz Esnaashari-Charmatz. It airs on Nickelodeon in the United States and on Treehouse in Canada. The series premiered on August 24, 2015. The show was based on an unreleased pilot from September 2013. ...read more.
5/10 Haven't Seen It.
4
My Little Pony

My Little Pony: Friendship Is Magic is a children's animated fantasy television series developed by Lauren Faust, produced by Hasbro Studios and DHX Media Vancouver. Despite the target demographic of young girls, Friendship Is Magic has also gained a large following of older viewers, mainly young and ...read more.
6/10. It's Just Meh, to me. But At Least It's one of the More better Show On The Dump That is Discovery Family.
6.3/10
A fine show.
5
Steven Universe

Steven Universe is an American animated television series created by Rebecca Sugar for Cartoon Network. The show's based around a young boy by the name of Steven Universe, who is a hybrid of a gem and a human. He lives with his gem friends, Garnet, Amethyst and Pearl.
9/10. Steven Universe is a Pretty Creative Cartoon Series that Deserved a Movie. Steven and Amethyst are Funny, Pearl (Can Get Annoying) But, At Least She's Protective and Garnet? Well Let's Just Say She's Cool.
8/10
A really nice show
7/10. Not a fan of it. Guess it's okay...
That's girl aimed?
6
Sailor Moon

Sailor Moon is a Japanese shōjo manga series by Naoko Takeuchi. It was originally serialized in Nakayoshi from 1991 to 1997; the 52 individual chapters were published in 18 tankōbon volumes. ...read more.
Haven't watched it/10. - EvanTheNerd
5/10 Haven't Seen it. - Rainbowkid38
7
The Buzz on Maggie

The Buzz on Maggie is an American animated television series created by Dave Polsky for Disney Channel.
3/10; the absolute definition of wasted potential

(and no, the Buzz On How Maggie Got fanfiction series that I wrote about it doesn't exactly help my thoughts on the actual show itself either)
4/10. Ruined By Brain Fetishes.
I haven't seen this
8
Hello Kitty

6.5/10. Is Pretty Decent For Me. Though Is Just as Bad As The Minions Product Wise. If Not, Worse Because At Least The Minions Didn't Star in Things That Resemble More of Nintendo Knockoffs.
Didn't see this
9
Glitter Force

4.5/10. Ruined the Magical Girl Genre For Me.
10
Littlest Pet Shop

Littlest Pet Shop is a toy franchise and cartoon series owned by Hasbro. The original toy series was produced by Kenner in the early 1990s.
6.7/10
I watched a few years ago and it looks fine. - ElSherlock
The Contenders
11
Elena of Avalor

Elena of Avalor is an American-Animated television series created by Craig Gerber which first debuted on the Disney Channel and Disney Junior on July 22, 2016 and is currently airing on those channels. Princess Elena, the main protagonist is the first Latin-American Disney princess. The city of Avalor ...read more.
12
Miraculous: Tales of Ladybug & Cat Noir

Also called "Miraculous", "Miraculous Ladybug", "Miraculous Ladybug and Cat Noir", "Ladybug and Cat Noir" or simply "Ladybug" . It's a French show created by Thomas Astruc and Jeremy Zag, produced by Method Animation (by Zag) and SAMG Animation (in Korean version). The theme song singed by Cash Callaway ...read more.
7.5/10
A okay show. - ElSherlock
13
Totally Spies!

Totally Spies! is a French-Canadian animated spy comedy television series created by Vincent Chalvon-Demersay and David Michel and produced by Marathon Media Group and Image Entertainment Corporation.
14
Strawberry Shortcake's Berry Bitty Adventures

Strawberry Shortcake's Berry Bitty Adventures is an American/French/Canadian CGI animated television series based on the Strawberry Shortcake franchise, created by Chris Nee.
5.5/10. The Same Issue As The Majority Of The Girl Cartoons. Not Enough Boy Characters. (Or Those Who Aren't Stereotypical. Because At Least Spike, Pepito, and The Professor are Funny) If It's One Thing WildBrain Needs to Work on, Then It's To Cut Down On Stereotypes.
15
Fancy Nancy

16
Nella the Princess Knight

17
Doc McStuffins

Doc McStuffins is an American-Irish animated children's television series produced by Brown Bag Films.
18
Sofia the First

Sofia the First is an American computer-animated television series that features a commoner joining the royal family as a princess.
19
Rainbow Brite

20
Kemono Friends

Kemono Friends is a television anime series produced by Kadokawa, based on the smartphone game created by Nexon.
21
Braceface

Braceface is a Canadian/American animated series that aired on Teletoon in Canada, and on Disney Channel and ABC Family in the United States, as well as Fox Kids and then Pop Girl in the United Kingdom.
BAdd New Item