Top Ten Best Girl Groups of All Time
The Top Ten
1
Little Mix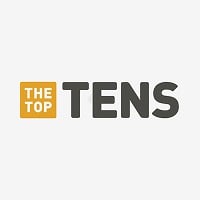 Little Mix are a British girl group formed in 2011, consisting of members Jade Thirlwall, Perrie Edwards, Leigh-Anne Pinnock, and Jesy Nelson.
Little Mix is not only the first girl group to win the X Factor, but the first GROUP. This task hadn't been accomplished in the show's 8 year run time until Little Mix achieved it in 2011. In a time where many artists use auto tune and lip synch, Little Mix stays natural and sing every note perfectly, whether or not they are in the studio or singing live. Jade, Jesy, Leigh Anne and Perrie are not only beautiful on the outside, but beautiful on the inside. They care greatly about Mixers and put in effort whenever they sing, which is evident with every song they write and sing. Their songs are powerful and impact the lives of anyone who hears it. They will make you laugh, cry, smile and inspire you. Little Mix is DEFINITELY the best girl group.

Little Mix are icons. I really enjoy them. they have made music that is original and helpful to many people. What I like about little mix is that they are very true to them selves and will always stay to them selves. Little mix do have ...more
If you are girl and you don't like Little Mix you don't have a brain because they are amazing. I love them because for the lyrics but they are good dancers and singers. You can't compare them with BLACKPINK because they have more amazing voices and this is why Little Mix is the best band ever!
Little Mix wasn't the first girl group to win the X Factor, but the ONLY band so far to take upon the game. The girls were technically not allowed to stay throughout the competition as solos because they lacked confidence but that doesn't change the fact that the girls were extremely talented...there was a little thing missing in them. But as soon as Kelly gathered them, talents started to mix up. Little Mix is seriously the best girl band in this current generation...They definitely know how impress the audience; they got killing vocals, complex choreography dance moves, amazing stage props and neon lights and phenomenal back dancers. Little Mix never failed to motivate me...NEVER! I do think that Little Mix should be higher than 4th Whatever. - xXLittleQueensXx
They are one of the best of the best, and of course my heart lies with the spice girls but because they are not together anymore I believe Little Mix is the best girl group. They have also made many achievements and OH MY GOSH their harmonies are out of this world. Whenever they harmonize I literally cry because they are so good.
2
4th Impact
Where can you find another set of four biological sisters who can sing, dance, rap, execute a whistle note, and harmonize perfectly anywhere in the planet? Aside from their amazing talent, professionalism and unbreakable bond, they are rare gems, whose faith and love of family are as big as their dreams. Dreamers admire them not only for their talent but also for their devotion to their Christian faith, to their family, and to their craft and their mentality of excellence, hard work and perseverance in pursuing their dreams. They don't just entertain, they inspire people. They are the embodiment of the phrase "Never give up on your dreams.
4th Impact is a unique girl band. They have a style that is all their won. They have successfully blended the old school type of girl band and the current style. This is the reason why they were able to bridge the generation gap. They have fans from pre-teens to pensioners. They also have manage to project themselves well, they are current but not too edgy, they are sassy but at the same time with class. That's why they also have fans from all sector of society. And they can sing any genre of music there is whether its Pop music, R and B, Broadway, Gospel you name it they can perform it in a moments notice. Now if these reasons aren't enough to make them one of the greatest girl bands, then you can just erase all of the acts on this list.
Combination of talents and attitude. They are naturally gifted with voices, harmony and dance moves. They can compose, arrange and choreograph songs. They are total performers who can connect, animate and captivate the audience. They are also sources of inspiration, joy and comfort for others.
I really believe in your true talent. And every time 4th impact perform its like there's new surprise and its really excite us.
3
Destiny's Child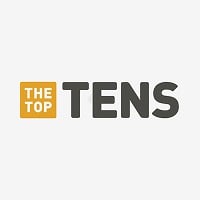 Destiny's Child was an American girl group whose final and best-known line-up comprised Beyoncé Knowles, Kelly Rowland, and Michelle Williams.
They have a variety of songs from meaninglessly catchy to very deep. For example Check On It is super catchy and just make you want to get up and dance! Yet, Say My Name is powerful. Their voices sound incredible together and they have awesome lyrics! AUTOMOBILES

Like it is destiny's child come on people

! I vote this group, because they're really INCREDIBLE! And because one of them was my favorite girl BEYONCE. But ut's really cool group, and I like it very much. I have all og their albums, and VERY MANY PHOTOS.

They were so unique
Snsd is the best
I love it..but honestly, it's Beyonce ft. Destiny's Child.
This is where Queen B began - Kean420
4
2NE1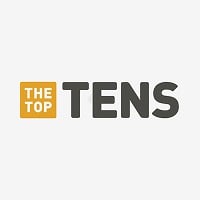 2NE1 was a South Korean girl group consisting of Bom, Dara, CL, and formerly Minzy. The group was formed by YG Entertainment in 2009.
It seems very odd that some of the actual best girl groups of all time like The Bangles and the Go-Go's can't get their nominations posted.
They are the best. PERIOD!
U are the best ever
Love you
5
The Saturdays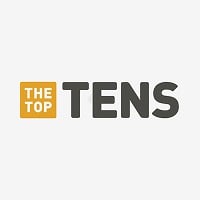 The Saturdays are a British girl group who had a massive number 1 single called "What About Us". The group's members are Una, Mollie, Rochelle, Frankie & Vanessa. They have released more than 20 singles and are one of the most popular girl bands on the planet.
The Saturdays are the best girl group because they are the entire package. They are all gorgeous and full of spunk and character. They are also talented as they can sing, dance, and write their own tunes. They are also credible, as two of them can even play their own instruments (Una and Mollie). Some of the B-sides they wrote (I Can't Wait, Not That Kinda Girl, So Stupid) in my opinion are actually better than some of the tracks that made their albums that weren't written by them. May we hear more from The Saturdays for years to come!

This is when team says take over! Over!

Frankie Mollie Una Vanessa Rochelle! Come on girls!

No other girl band for the past 4 years has been as successful as these girls! NUMBER 1 GIRLBAND IN THE UK COME ON TEAM SATS!

LIFT IT LIFT IT HIGHER!

They're the best! LETS GO TEAM SATS! THE OTHERS BANDS SUCKS
THE SATURDAYS ARE THE BEST GIRL GROUP OF ALL TIME! The Saturdays are my favourite group! They have done loads of songs like What About Us (which was number 1) All Fired Up, What Are You Waiting For, Higher & Not Giving Up + Loads more singles! There group has a true friendship, they are bestfriends - jaythomo2
6
Spice Girls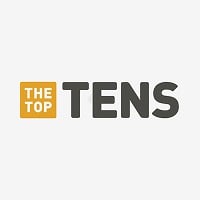 The Spice Girls were an English pop girl group formed in 1994. The group consists of Melanie Brown, Melanie Chisholm, Emma Bunton, Geri Halliwell, and Victoria Beckham, née Adams.
To the people who sort of bash the k-pop world:

Look, first of all the #1 is Mandarin NOT English so get your facts right.2nd of all you do not need to bash the k-pop world just state your opinion without bashing anyone 3rd of all there are many people who can ACTUALLY understand what they are saying and anyways they can also learn how to speak Korean with patience and practice, my first language was NOT English it was Tagalog and I managed to speak English quite fluently and I am also currently trying to learn French too. Many people don't just speak English, ya know.

Conclusion (sort of):

Don't get me wrong I love Spice Girls and their songs like Stop and Wannabe but other fandoms should stop bashing other fandoms, it's really annoying and just hurtful to the fandom itself. And anyways, people in Korea could be making fun of... See More
-13I don't get why everyone is voting for kpop girl groups when most can can't even understand the damn language. Besides, ...more
7
Girls' Generation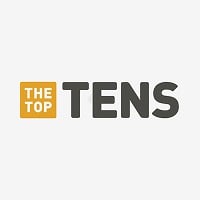 Girls' Generation, also known as SNSD, was formed in South Korea, in 2007. The current members are Taeyeon, Sunny, Tiffany, Hyoyeon, Yuri, Sooyoung, Yoona, and Seohyun. Jessica left in 2014. They are known as the second best selling girl group of all time, Korea's National Girl Group, and one of ...read more.
Girls Generation are popular.
Obviously they are still
THEY ARE CURRENTLY THE MOST FAMOUS AsiaN GIRL GROUP EVER... ALL THEIR SONGS BECOMES AN INSTANT HIT... THEY ARE THE BEST GIRL GROUP OF ALL TIMES!

The key word here is GROUP. Girls' Generation since debut has never had a member removed, leave or added. Some of them have known each other for more than half their lives (Hyoyeon, Jessica, Sooyoung... Etc). They've gone through some of the very best (eg. Winning GDA) & worst (eg. 2008 blackocean, car accidents) life experiences together. All whilst keeping each other grounded, being supportive & staying strong. The SOSHI BOND is one of the most sacred & beautiful things I've ever been fortunate enough to have encountered & can only envy.

Girls Generation are the best girl group of all time. They are the number one girl group that no other girl group can beat or even come close to them. They are the only and the very first Korean who won YouTube Music Award beating Justin Bieber, Lady Gaga, One Direction, Selena Gomez, Demi ...more
SNSD ARE THE BEST
8
Girls Aloud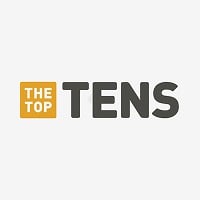 Girls Aloud was an English-Irish pop girl group, which was created through the ITV talent show Popstars: The Rivals in 2002. The group comprised singers Nadine Coyle, Cheryl Fernandez-Versini, Sarah Harding, Nicola Roberts and Kimberley Walsh.
How on earth are they below the Saturdays who are good but not special. Nadine is awesome. They have loads of talent and top ten singles. I know they have split but they will always be remembered.
Come on people. Girls Aloud are the best girl group ever and the deserve to be at the top of this chart.
+1They are the best girl group ever! Girls aloud are not only my cup of tea! There everybody's cup of tea! There first single Sound of the underground hit number 1 in the uk charts! Well Done!
9
TLC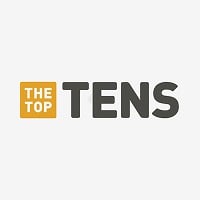 TLC is an American girl group whose original recording line-up consisted of Tionne "T-Boz" Watkins, Lisa "Left Eye" Lopes and Rozonda "Chilli" Thomas.
How is this not any higher!? - ItsDaWorldOfSNuGGLEZ
I love TLC because they are so original - and how can a Japanese band who may be famous in their own country be number one whilst the second biggest selling girl band is at number eleven! TLC have great songs as well - No Scrubs, Waterfalls and Un-pretty! They are a blend of Hip-Hop and R&B so I don't know how they are this low!
NickiMinajStooshe

Ain't 2 Proud 2 Beg
Baby-Baby-Baby
What About Your Friends
Hat 2 the Back
Creep
Red Light Special
Waterfalls
Diggin' On You
No Scrubs
Unpretty
Anewman

Love Them!
Left Eye shall Rest in Peace!
The Best Music!
TLC the but girl group of all time.
tLC the but beca. Sold over 80 million
Album
10
Pussycat Dolls
More like Nicole and some girls who dance - NicoleJohnnyLutherBrianFan
I think that they are the best because even though they only made two albums they still considered one of the best of all time
They acommplished so much in so little time! 15 million albums and 40 million singles sold in just few years. Love them!
The Contenders
11
Fifth Harmony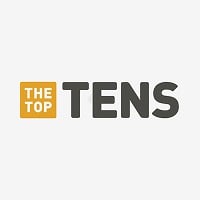 Fifth Harmony is an American girl group based in Miami, composed of Ally Brooke, Normani Kordei, Dinah Jane, Lauren Jauregui, and previously, Camila Cabello until her departure from the group on December 18, 2016. The group signed a joint record deal with Simon Cowell's label Syco Records and L.A.
Umm..I personally don't like Fifth Harmony's songs, but they DO have good voices. They shouldn't be at #21. Maybe they deserve a bit higher spot.
I LOVE FIFTH HARMONY! They are great a singing and sound great live
Fifth Harmony is not only the best girl group but the best GROUP in general. Killer vocals, spectacular choreography and amazing images. Unlike most other artists, they don't use too much autotune or lipsync on stage. Camila, Lauren, Ally, Normani and Dinah are beautiful on both the inside and the outside.
They really care about their Harmonizers and not just the Harmonizers but everyone in general.

Fifth Harmony makes beautiful music with nice messages. Miss Movin On the debut single showed resilience. Then they moved to more feminist music like BO$$ and That's My Girl. They can be sexual at times such as Worth it, Work from home and All in my head but at least it shows women in control of sexuality.

These girls are nice and they care about social issues like politics and feminism. They've stayed strong through all the slut-shaming comments they have received. They truly care and are one of the most talented girl groups to exist.

Fifth Harmony= TALENTED. Proud ...more
12 Baby Metal
13 t.A.T.u
14
The Supremes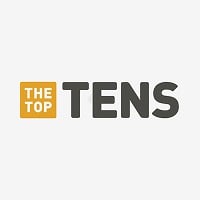 The Supremes were an American female singing group and the premier act of Motown Records during the 1960s.
15
Sistar
An awesome girls group of South Korea, they perform with a sweet but sexy sound... With lovable and kissable looks that draws them to you eye every time.
+2Yah! Sistar is great.. no one can ever replace them! Such a unique voice (hyorin), melodic rapper (bora, ) great maknae and dancer (dasum), angelic singer (soyou)! SISTAR all the way! Impressive!
+4I love this band! SISTAR IS AMAZING! HYORIN VOCALS ARE OFF THE CHAIN! IF YOU HAVEN'T LISTENED TO HER SING DO IT! YOU WON'T REGRET IT!
16
The Bangles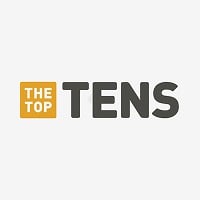 The Bangles are an American pop rock band that formed in Los Angeles in 1981, scoring several hit singles as that decade continued.
Right, an actual band that writes a portion of their own music, plays their own instruments, and does not depend on complex choreography. Not any higher than 15th, since I much prefer auto-tune and booty shaking in my music.
17
The Cheetah Girls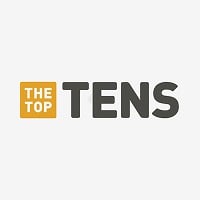 The Cheetah Girls was an American girl group consisting of Adrienne Bailon, Kiely Williams, Sabrina Bryan, and Raven-Symoné.
18
BLACKPINK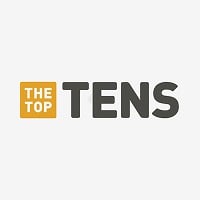 Blackpink is a South Korean girl group formed by YG Entertainment, consisting of members Jisoo, Jennie, Rosé and Lisa.
19
Cimorelli
Cimorelli sisters have strong voices and their songs are too good!
20
The Go-Go's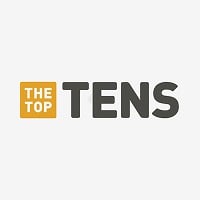 The Go-Go's are an American all-female rock band formed in Los Angeles in 1978. The Go-Go's rose to fame during the early 1980s as an all-female band that both wrote their own songs and played their own instruments, rising to the top of the Billboard album charts.
21 AKB48
22 The Ronettes
23
G.R.L.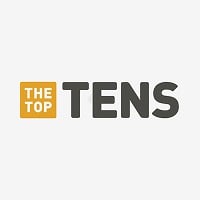 G.R.L. was an American-British-Canadian girl group formed by Robin Antin. The group was managed by Larry Rudolph and consisted of members Simone Battle, Lauren Bennett, Emmalyn Estrada, Natasha Slayton, and Paula van Oppen.
Vacation was my 8 year old jam
Paula and emmalyn quit so sad
24
Atomic Kitten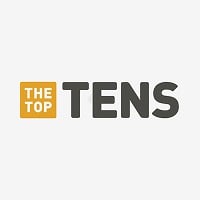 Atomic Kitten are an English pop girl group formed in Liverpool in 1998 whose current members are Liz McClarnon, Natasha Hamilton, and Kerry Katona.
princesses
25 Las Ketchup
26
Dream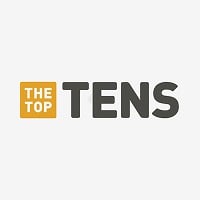 Dream was an American pop girl group, which was active in 1998–2003 and 2015–2016. Their biggest success came in 2000 with their track, "He Loves U Not", a transatlantic hit single.
27 3LW
28 Bananarama
29
The Shangri-Las
The Leader of the Pack!
30 Fanny
31 K3
32
Play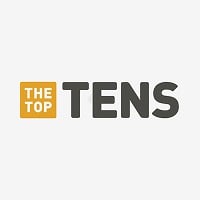 Play was a Swedish pop girl group consisting of, in total, seven young women. Faye Hamlin, Anna Sundstrand, Anaïs Lameche, and Rosie Munter formed Play's original line-up from the band's formation from 2001 until late 2003.
33
No Secrets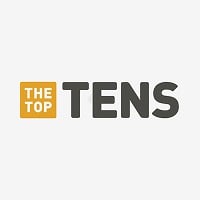 No Secrets was an American-British girl group with five members: Angel Faith, Carly Lewis, Erin Tanner, Jessica Fried and Jade Ryusaki.
34
Triple Image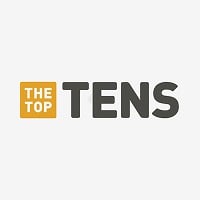 35
No Angels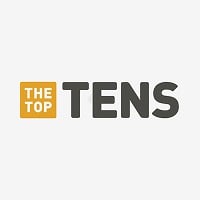 No Angels were an all-female pop band from Germany formed in 2000. The group consisted of band members Nadja Benaissa, Lucy Diakovska, Sandy Mölling, Vanessa Petruo, and Jessica Wahls.
36 GRL
37 Beatz
38 Blaque
BAdd New Item