Top 10 Good Music Albums with Bad Cover Arts
Metal_Treasure
The Top Ten
1
Electric Ladyland - The Jimi Hendrix Experience

I don't mind this one lol - judo8alex
Here you see the original cover that was replaced with Jimi's photo.
As you see, there were many naked women on the original cover - 19 nude women.
OK, not always 19 naked women would look bad... but I don't like them on this cover. - Metal_Treasure
2
Stay Hungry - Twisted Sister

This is the album with their most popular songs - We're Not Gonna Take It, I Wanna Rock.
But the cover is plain awful. - Metal_Treasure
3
Yesterday and Today - The Beatles

This is the original cover that was replaced with a band's photo. For a reason. - Metal_Treasure
4
Love to Love You Baby - Donna Summer

An album that represents the music trends of the 70s (disco) - it is a good album from this subgenre but its cover is a very cheap attempt at getting attention. - Metal_Treasure
Great list. Most of the album covers on the list look absolutely horrible. They are terribly shot, over the top, or are simply weird for no purpose.

But this one and "Power Metal" look just completely normal to me, for their respective time and genres. Especially this one has nothing outstanding to it, neither negatively nor positively. It's just her in a dress in front of shining lights. - Martin_Canine
5
Pet Sounds - The Beach Boys

Music in this album was critically acclaimed - it was called a masterpiece. But this cover... oh boy, I can't call it a masterpiece.
I love animals, make lists about them and all, but... - Metal_Treasure
6
Diamond Dogs - David Bowie

This cover is a huge mistake... And on this image you don't even see the entire cover, where David Bowie's lower part of the body has dog legs (it continues on the back cover) - Metal_Treasure
7
Silk Purse - Linda Ronstadt

Just no, Linda. - Metal_Treasure
8
Live It Up - Crosby, Stills and Nash

9
Power Metal - Pantera

They look silly on the cover due to the 80s glam metal appearance but music in the album can't be called bad. Because of this cover, many people probably concluded that music wasn't good. - Metal_Treasure
10
Streisand Superman - Barbra Streisand

How did this classy woman agree to this? Oh, probably Superman made her... - Metal_Treasure
The Newcomers
?
The Life of Pablo - Kanye West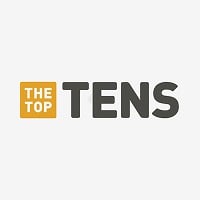 The Contenders
11
Meddle - Pink Floyd

Neat but..? - EliHbk
12
Kollegah - Kollegah

Kollegah... I love your music, man.
I love the way you twist and turn the German language around to bring a whole new meaning to phrases, idioms and proverbs by completely deconstructing them. I love that in each line almost every syllable rhymes with at least one another. And I love your entire over-the-top gangsta attitude - especially on this great, great, great hip hop record where you are much more light hearted and humorous than on your usual sinister street oriented albums.

But heck, this monstrosity of an album cover is unexcusable. Where did he find this background? Was this a pre-installed screensaver on a 90s computer (the album is from 2008)? What happened to his left arm? Why is it so long? And why does his face look like that from a 12 year old? One year later, he looks like a menacing biker on the cover. Who designed this logo? An assurancy company? There was a time where I seriously considered printing a cover myself and exchange it. - Martin_Canine
Yeah, this cover looks kinda cheap... - Metal_Treasure
13
Dance of Death - Iron Maiden

14
Get Yer Ya-Ya's Out! - The Rolling Stones

15
Strange Days - The Doors

I love this album, but the cover freaks me out. Two guys (one is not tall at all, the other is very tall and very fat) have their arms spread out. One guy is juggling balls, and another guy is lifting yet another guy by the waist. It is weird. - Gg2000
16
Boss Der Bosse - Kollegah

You know, it's not as horrible and vomit inducing as his self-titled album's cover... especially considering how extremely small he was back then... it's actually just unspectacular, not in fact awful... but really... HOW DID THEY FORGET TO REMOVE THE REFLECTION FROM THE WINDSHIELD OF THE CAR!?
It reflects a sky that obviously isn't there as the whole thing is set in nothingness, just a white Nirvana with nothing existent but Kollegah and his car. - Martin_Canine
17
Humanoid - Tokio Hotel

@ Martin - I have no problem with this cover, not at all. But I can understand why you don't like it in the context of what you described. - Metal_Treasure
Back when Tokio Hotel lived in Germany and were the foremost and only truly successful emo band, they made this album where they for the first time had full creative control. While they already wrote all the songs of their previous album, on here they also produced. It was this album that first showed how they matured, while "Scream" was the quintessential teen album of the decade.

The pictures in the booklet look awesome. It's as if they are a group of cool young adult rockers in a cyberpunk metropolis.
But gosh, this cover. Bill Kaulitz as a robot - that premise is okay. But really, this CGI looks as cheap as in independent trash movies from The Asylum. But at that time, the group was a chart topping act with numerous hit singles - their label could have invested their money in a better artwork. - Martin_Canine
18
Alexandra - Alexandra
What do you expect when looking at such a cover?
Steel drums, reggea rhythms, fun summer songs in major?

What you actually get:
Apathetic vocals, melancholic string instruments, darkly poetic lyrics about death, evanescence and even one that hints at child abuse (in 1968... Alexandra was very progressive in the issues she addresses). The most well known and best song uses the metaphor of a cut down tree for the death of a father figure, another one uses that of a leaf that wishes to fly but only lands in a dirty pool of water on the street for destroyed hopes and dreams. Along with Nick Cave's "Murder Ballads", this is THE most tormenting, painfully saddening album ever.

The cover art is not bad per se... it's just mediocre if it was a light hearted summer record... but it's the single most unfitting artwork of all time. - Martin_Canine
19
Candy-O - The Cars

20
Magical Mystery Tour - The Beatles

21
Rumble in the Jungle - Ali Bumaye

*sighs*
To understand this you need to know who Ali Bumaye is and how he evolved. Originally, he was known as a personal friend of Bushido, who is the most successful German rapper of all time, and Shindy, who just released his chart topping debut album "NWA". He had cameos in some of their music videos, but didn't rap back then. Then, in 2014, he got a guest spot on Shindy's second album, and his own solo single. To sum it up: it was horrible. One of his lyrics quite literally translates to "Ali throws a party / ooh la di da di / clear your neck / Daniel Aminati" (the latter is a T.V. host whose name he just randomly jammed in to rhyme with "party" and "da di"). Obviously, Ali is overweight and self ironically referred to his size throughout almost every line. Although he wasn't well known back then, in 2015, he was allowed to record a solo album, which turned out to a commercial success. And to be fair, he improved. His rhymes were basic, but not as mind numbingly nonsensical and ...more - Martin_Canine
22
Eat the Elephant - A Perfect Circle

23
It's Only Rock 'N Roll - The Rolling Stones

24
Open Up and Say... Ahh! - Poison

BAdd New Item
Related Lists

Top 10 Music Album Cover Arts by Andreas Marshall

Top 10 Bad Movies with Surprisingly Good Box Art

Top 10 Bad Video Games with Good Box Art

Martial Arts Movies So Bad They're Good

Top Ten Nirvana Albums and Singles With the Best Cover Art
List Stats
25 listings
317 days old

Top Remixes

1. Electric Ladyland - The Jimi Hendrix Experience
2. Yesterday and Today - The Beatles
3. Stay Hungry - Twisted Sister

Metal_Treasure
Error Reporting
See a factual error in these listings? Report it
here
.