Top Ten Good Underrated Songs of a Music Artist/Band that are Better Than Their Hit Singles
Yes, some people think that a music artist's hit singles are better than their underrated songs, but some of their underrated songs are actually better than their hits. Sure, these songs may not be their most popular, but they do have more meaning and are better written than their hit singles. The same artist can appear here more than once, just as long as the song is not a hit single and that it is a good song.
The Top Ten
1
Untitled - Blink-182
This song has way more meaning than All The Small Things, What's My Age Again, and First Date, even though all their songs are awesome. This song is about someone who has been your friend, but then they ditched you for someone they find better, totally relatable.
2
Reflection - Fifth Harmony

3
Welcome to Paradise - Green Day

Honestly, I find this song better than all of Green Day's singles. Some people might disagree with me though.
This song is great.
4
Watch Me Do - Meghan Trainor

5
In Bloom - Nirvana

This song is better than Smells Like Teen Spirit, probably my favorite Nirvana song.
I like Breed more. - djpenquin999
6
Lay All Your Love on Me - A*Teens

7
Save Me - Nicki Minaj

Nicki Minaj gets lots of hate from her garbage like Stupid Hoe and Anaconda, which both suck, as well as Did It On Em and Beez In The Trap. But she can make some really good songs too, Save Me by far is my favorite Nicki Minaj song and the best one. The lyrics are about a depressing time when Nicki's father abused her mom, and how she had to move away, very sad, meaningful, and well written lyrics, and I can tell Nicki wrote it herself because it was about her life. The beat is amazing and beautiful, and her vocals are good here. Nicki should write these kind of songs if her songwriting skills are that good, not the garbage like Stupid Hoe. She has potential to be good, but just doesn't do it so often. This song gives me an Angels And Airwaves vibe, it even sounds like an AVA song if it had a rap beat, and the drumming in the beginning sounds like The Powerpuff Girls theme song, it is like two of my favorite tbings are being combined.
I don't like Nicki Minaj, but this is a good song, this should have been a hit instead of her songs like Anaconda.
8
Fingerprints - Katy Perry

It is sad how a pop artist's more trashy songs get popular, yet their good songs don't. Katy Perry is one of the victims of this. How did the annoying song of Californis Gurls get popular, yet this didn't? One Of The Boys is by far Katy Perry's best pop album due to the pop rock influences and some of the songs had meaning. Apart from trash like I Kissed A Girl and your So Gay, the rest was actually decent. I wish Katy made more pop rock songs. The rest of the songs are fun or meaningful. Fingerprints is by far the best song on the album, with great lyrics, great message about struggling getting judged and getting a job, and the guitar beat is pretty good, and Katy's vocals are at some of her best.
This is great! - DCfnaf
This song is a lot better than Bon Appetit and all of Katys hits. This song honestly deserves to be one of Katy's hits.
9
The Invisible Man - Queen

Some might disagree with me because of Bohemian Rhapsody, though that song is overrated and I personally find this better, even though Bohemian Rhapsody is a good song.
10
Ronan - Taylor Swift

I wish she released this as a single along with "Tied Together with a Smile". They're both such beautiful songs and they are two of the reasons I actually like Taylor Swift. Her pop music is not as good as her country music was, but I still liked "Blank Space", "Style", and even "Wildest Dreams". - DCfnaf
I'm so loving this. It was way better than her break-up songs. - StevenUniverseIsAwesome
Not a fan of Taylor Swift, DCfnaf told me about this song. It is suprisingly better than all her garbage hits.
Acutally this is a single. - DaisyandRosalina
The Contenders
11
All Systems Go - Boxcar Racer

This is better than I Feel So and There Is.
12
Sirens - Angels & Airwaves

13
Anthem Part Two - Blink 182

Okay, this song belongs on the list, whoever puts this gets a gold medal, though I thought of this as a hit. This is one of the greatest songs ever made.
14
Back to Me - Daya

15
Fuel - Metallica

In my opinion, much better than One and very underrated, with One being fairly overrated. - EliHbk
This is very overhated. - StevenUniverseIsAwesome
That opening shout...
GIMME FUE GIMME FIE GIMME DABAJABAZA! - TheDarkOne_221b
16
All Things Go - Nicki Minaj

Everyone hates her and her songs, so this song is very meaningful. - StevenUniverseIsAwesome
17
Grand Piano - Nicki Minaj

This is what I call a good song by a bad artist.
Instead of having a hit single with lyrics such as, "The people are saying that you have been playing my heart...like a grand piano...", she decided to have a "hit" single with lyrics such as, "WHERE MA FAT ASS BIG BISHES IN the CLUB? "" - DCfnaf
This is so beautiful and not like the inappriopiate songs. - StevenUniverseIsAwesome
18
Farewell - Rihanna

This deserves to be in the movie soundtrack because is lovely and meaningful. - StevenUniverseIsAwesome
Songs like "Work" or "Bitch Better have my money" became hits, "Birthday Cake" got a (lame) remix and ended number 21, yet this song was not even a single, it's touching and it's one of the most solid and noticeable songs on her "Talk That Talk" album. - DaisyandRosalina
19
Guilty All the Same - Linkin Park

Why do songs like Faint, Papercut, and Burn It Down get more attention than this awesome song? - TheDarkOne_221b
20
Famous Last Words - My Chemical Romance

This song is brilliant and better than Welcome to the Black Parade in my opinion!
21
In My Life - The Beatles

This has been voted "Greatest Song Ever Written" in several polls of songwriters, and is recognized as a masterpiece of the rock genre. At the time of its release, it was just another "deep album cut", and the group never bothered to even release it as a single.
22
Hypnotic Dancefloor - BoA

Nobody will know what this song is, but this song is totally way better than all of BoA's hit singles. Love th beat of the song, one of the best electronic beats I have ever heard. Yes, the lyrics are about sex, but the song is not bad. The vocals are good too, though it some parts it has too many effects for that electronic feel. Good song though.
23
Welcome to the Family - Avenged Sevenfold

Better than Afterlife. - EliHbk
24
Horny - Mousse T. & Hot 'N' Juicy

25
Ticks & Leeches - Tool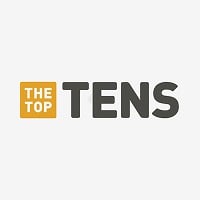 Schism and Lateralus are great, but this song is incredible - cjWriter1997
26
Pink Maggit - Deftones

Personally my second favorite song from White Pony. Highly underrated and I personally think it exceeds Change and Knife Party and ties with Digital Bath. - cjWriter1997
27
Fu - Miley Cyrus

I'm putting this on here because she made "We Can't Stop" and "Adore You" singles over this masterpiece. "Wrecking Ball" is still a great song though. - DCfnaf
"Adore You" is good, but it probably wasn't the best choice for a single. - DCfnaf
28
Get on Your Knees - Nicki Minaj

29
State of Grace - Taylor Swift

30
Irvine - Kelly Clarkson

31
Desperado - Rihanna

32
Love the Way You Lie, Pt. II - Rihanna

I love this song.
Sorry Rihanna, but you NEED to start picking better singles. THIS should've been a single instead of the disappointing and repetitive "S&M". - DCfnaf
33
Scared of Happy - Fifth Harmony

34
Gonna Get Better - Fifth Harmony

35
A Little Too Much - Shawn Mendes

36
Heavydirtysoul - Twenty One Pilots

37 Whatsername - Green Day
38
Cry Baby - Melanie Martinez

It was though.
39
Children of the Damned - Iron Maiden

So melodic and cool,it maybe good as Run To The Hills
40
Heaven in Hiding - Halsey

Bad At Love is an amazing hit, but Heaven In Hiding is arguably the best on the album.
41
Humble Neighborhoods - P!NK

42
A Day in the Life - The Beatles

Never released as a single.
But has since been praised as one of the best songs of all time so not really underrated. - Powell
43
The Masterplan - Oasis

BAdd New Item
Related Lists
Top 10 Forgotten Artist/Bands
Top 10 Video Games That Single-Handedly Made Their Franchises Extremely Underrated
Eminem Songs That Should Have Been Hit Singles

Top Ten Music Artists and Groups that Were Good All Through Their Whole Existence
List Stats
43 listings
2 years, 171 days old

Top Remixes

1. Reflection - Fifth Harmony
2. Watch Me Do - Meghan Trainor
3. Lay All Your Love on Me - A*Teens
StevenUniverseIsAwesome
Error Reporting
See a factual error in these listings? Report it
here
.