Best Gothic/Rock Gothic/Punk Groups
The Top Ten
1
Evanescence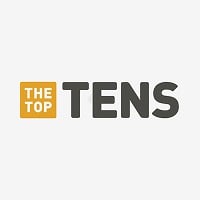 Evanescence is an American rock band founded in Little Rock, Arkansas in 1995 by singer/pianist Amy Lee and guitarist Ben Moody.
Best band ever, not only because of the haunting voice of Amy Lee, but also because of the soulful lyrics they provide. I would definitely add them to any playlist because they come in a wide range of category(sort of.)and beings to you a new view of life.
Are you people laughing or what is wrong with you?! The cure number 4, sisters of mercy snot even in your so called top ten gothic bands list? I hope it's a joke!
Brilliant voice and some great guitar work, I love the music. one of the best bands ever can't wait till the new album comes out in october
Evanescence is the best by far, FOB Arent Gothic, They are Freaking Emo, And Sepultura are, Death/Thrash metal - D2Demon
2
Him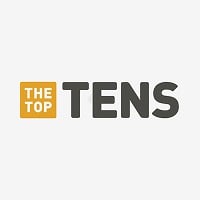 HIM was a Finnish gothic rock band from Helsinki, Finland. Formed in 1991 by vocalist Ville Valo and bassist Mikko "Mige" Paananen under the name His Infernal Majesty, the band broke up in 1993, before being reformed in 1995 by Valo and guitarist Mikko "Linde" Lindström.
theres genuine love for the fans, theres variety in all his songs so it never is boring, new and old, him has a romantic way of taking the bitterness out of life and and presenting it with with heart and soul and the pain we each deal with from day to day in this life, him is committed and faithful to those who love them... - alyciaisaacs
I AM OBSESSED WITH THEM! THEY ARE IMMENSE! Try funeral of hearts, bes song ever! I love them and I have ho idea why! Laugh out loud
3
The 69 Eyes
A very colon Gothic Metal band! Way better than HIM.
The 69 eyes aren't as great as HIM but thet=y are awesome and need to be more known around the world, there music is great and there one of my favorite bands, they deserve more respect!
They have very cool songs that are Gothic. :) In my opinion, I think they're better than HIM.
4
Fall Out Boy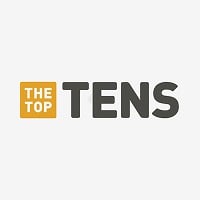 Fall Out Boy is an American pop rock band formed in Wilmette, Illinois, a suburb of Chicago, in 2001. The band consists of vocalist and guitarist Patrick Stump, bassist Pete Wentz, guitarist Joe Trohman, and drummer Andy Hurley.
Best lyrics in history. Pete wentz brings creativity from the pen to the paper and stump unleashes it. Joe and Andy just Rock out! FOB
5
Aiden
Will Francis is the gothic punk king and hos lyrics are genius, fitting the amazing instrumentation, oh and fall out boy are not the slightest bit gothic, not even Pete wentz eyeliner classes as gothic haha :')
the song are good to my ears
6
Bauhaus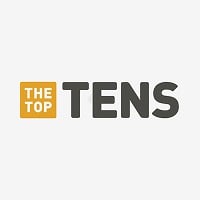 Bauhaus were an English post-punk band, formed in Northampton, England in 1978. The group consisted of Peter Murphy, Daniel Ash, Kevin Haskins and David J.
This band is one of the leading pioneers of the whole Gothic genre! Goth/Punk at its finest. Although most you of reading this might not consider it Goth. Listen to "She's in parties"
Peter Murphy... God of all that is goth... Prince of dark... Prince of light... Enchanting... Elegant... Man... Bewitching... Beguiling..,. Spin a web around my soul...
Of course, all the hot topic kids have already plagued this list with HIM and Evanescence. Learn what goth is before you vote.
Why are these not on the top 10? - YourGothicNightmare
7
Murderdolls
there so awesome there the best gothic band in the world they even have joey jordison
One of the best bands ever, Wednesday 13 is a God! - Jrock-LOVE
Just listen to them. Also check out Wednesday 13. Both amazing (same singer) - Jonerman
8
Killing Joe
I think this was just a mis-spelling of Killing Joke, which is an amazing mixture between goth and punk. Night Time and Revelations are some of their best work.
9 Sopor a Eternus
10
The Red Chord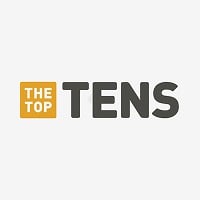 The Red Chord is an American metal band from Revere, Massachusetts, formed in 1999. The group comprises vocalist Guy Kozowyk, guitarist/vocalist Mike "Gunface" McKenzie, bassist Greg Weeks and drummer Michael Justian.
The Contenders
11
Siouxsie & the Banshees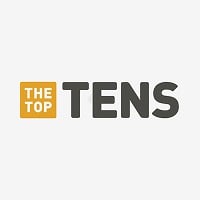 Siouxsie and the Banshees were an English rock band, formed in London in 1976 by vocalist Siouxsie Sioux and bass guitarist Steven Severin. They have been widely influential, both over their contemporaries and with later acts.
I never thought I'd say this, but. Almost nothing compares to Siouxsie and the Banshees! They're just way too cool, and that is putting it mildly. Spellbound is of course awesome. Helter Skelter, well I can't even find words to describe it! Other than it is certainly one of, if not the most intense and awe inspiring things I have ever seen in music, and for that matter my life ever! She rules and should be in the top of the list, enough said! I love you Siouxsie! "
Siouxsie Sioux is a Goth Queen.
12
The Pretty Reckless
WHAT? The pretty reckless absolutely deserves a spot in the top 10! Taylor Momsen has the prettiest voice ever, and the musicians, Mark, Jamie and Ben are amazing... All their songs are good, you should listen to all of them! - jubixe_
They should be in top 10!
13
The Cure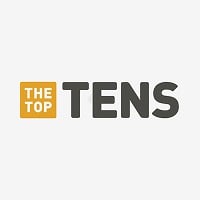 The Cure are an English rock band formed in Crawley, West Sussex, in 1976. The band has experienced several line-up changes, with vocalist, guitarist and principal songwriter Robert Smith being the only constant member.
Listen to the Seventeen Seconds, Faith, and Pornography albums. Goth is not "hardcore" or "edgy". Goth is romantic, experimental (especially with The Cure), and atmospheric.
How is Evanescence above The Cure? The Cure is one of the best goth bands in history.
14
Wednesday 13
Seen him live just as superb
15 War Of Ages
16
Paradise Lost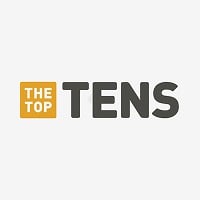 Paradise Lost are a gothic metal band that formed in 1988 in Halifax, England and are considered by some to be one of the pioneers of the death/doom genre and of the gothic metal genre.
17
The Sisters of Mercy
HEY NOW HEY NOW NOW
18
Draconian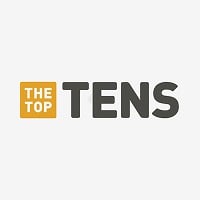 19
Within Temptation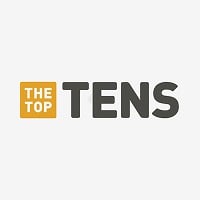 Within Temptation is a Dutch symphonic metal band founded in April 1996 by vocalist Sharon den Adel and guitarist Robert Westerholt.
"Although I have only had very limited experience listening to their music and watching their videos, I must say that what I have seen and heard is impressive. The video for In The Middle Of The Night is something to see. The scene in which she literally levitates up off the floor of what appears to be a church to a considerable height in front of obviously shocked onlookers in the congregation is, I have to admit VERY IMPRESSIVE! Anyway, they certainly do have my attention for sure. Total respect from an aspiring musician well on my way to forming my own band! "
20 Marilyn Manson
21
And Also the Trees
true goth! - williamb
22
Faith & the Muse
How is this not number one, Best band ever, Even made a band t-shirt. I love the singers and it just blends together so lovely Listen to the song Prodigal and Burning Season.
23 AFI
24
Nightwish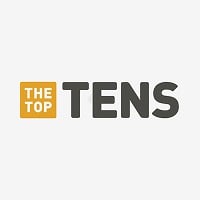 Nightwish is a symphonic metal band from Kitee, Finland. The band was formed in 1996 by lead songwriter and keyboardist Tuomas Holopainen, guitarist Emppu Vuorinen, and lead singer Tarja Turunen. It's currently formed by Tuomas, Emppu, lead vocalist Floor Jansen, bassist and vocalist Marco Hietala, ...read more.
25
Joy Division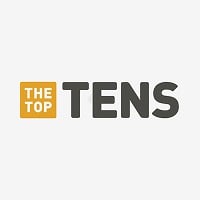 Joy Division were an English rock band formed in 1976 in Salford, Greater Manchester. Originally named Warsaw, the band consisted of singer Ian Curtis, guitarist and keyboardist Bernard Sumner, bassist Peter Hook, and drummer Stephen Morris.
26
Unheilig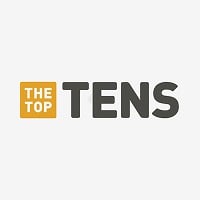 Unheilig was a German band that features a variety of influences including various pop and electronic styles as well as harder, nihilistic hard rock.
27 The Damned
28 Farewell, My Love
29 Tiamat
30 ASP
31 Christian Death
32 Fields of the Nephilim
33
Type O Negative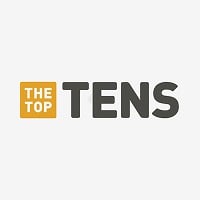 Type O Negative was an American gothic/doom metal band formed in Brooklyn, New York City in 1989. Their lyrical emphasis on themes of romance, depression, and death resulted in the nickname "The Drab Four".
34
Lacuna Coil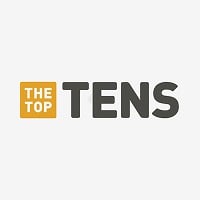 Lacuna Coil is an Italian metal band from Milan. Since their formation in 1994, the group has had two name changes, being previously known as Sleep of Right and Ethereal.
35
Motionless In White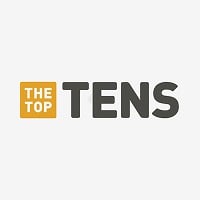 Motionless in White, often abbreviated MIW, is an American metalcore band from Scranton, Pennsylvania.
BAdd New Item