Top 10 Great Movies and TV Shows That a Lot of People Don't Like for Some Reason
A sequel to my list "Top 10 Terrible TV Shows That a Lot of People Like for Some Reason", this time focusing on GOOD movies and TV shows that people DON'T like BUT SHOULD!
The Top Ten
1
Frozen

There are people who enjoy the movie without shoving it down anybody's throat and don't get obnoxiously over-defensive whenever it's criticized. There are also people who don't like it but don't feel the need to shove *that* down anybody's throat. Unfortunately, that second group is rare and the obnoxious haters are actually who you're most likely to encounter online than even the hyper-defensive fans. No, that's not a good thing. The merchandising was indeed excessive but the movie itself is not the worst ever.
I don't expect everyone to like it, but I wish people would acknowledge there are many other much worse movies.
So overrated
This movie was garbage - KalloFox34
2
Oliver & Company

Movies people don't like but SHOULD? It's called an opinion. I take it you're Disney1994? - KalloFox34
Ah a old Disney1994 list... the memories are rolling back to me now. - OnlyInDreams
3
The Little Mermaid

A lot of people like this - VideoGamefan5
4
Gordy

good
5
Liv and Maddie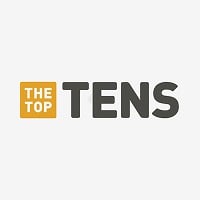 Liv and Maddie is a live-action Disney Channel sitcom that started on July 19, 2013, and ended on March 24, 2017. It is about two identical twin sisters named Olivia "Liv" Rooney and Madison "Maddie" Rooney (both portrayed by actress Dove Olivia Cameron; born in January 1996 as Chloe Celeste Hosterman) ...read more.
Learn to respect opinions m8, I might like The All American Rejects and think their good but I don't have shove them down other's throat and expect people to have the same opinion as me. Honestly no matter how hard you try, you'll be the only user on this site that likes this show.
Face it its boring
What a dumbass
This show sucked - KalloFox34
6
The Fox and the Hound

7
Mobile Suit Gundam Seed Destiny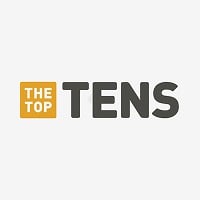 Mobile Suit Gundam SEED Destiny is an anime television series, a direct sequel to Mobile Suit Gundam SEED by Sunrise and the overall tenth installment in the Gundam franchise. It retains most of the staff from Gundam SEED, including Director Mitsuo Fukuda.
8
The Rescuers

9
Mobile Suit Gundam Seed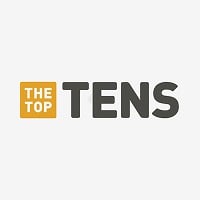 10
Tom and Jerry Tales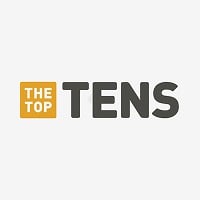 Tom and Jerry Tales is an American animated television series starring the Academy Award-winning cat-and-mouse duo Tom and Jerry.
Why don't people like this? It's so good.
The Contenders
11
Wreck-It Ralph

12
Magical Girl Lyrical Nanoha Strikers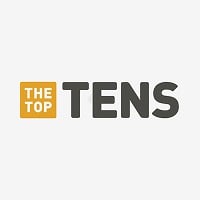 13
Tom and Jerry: A Nutcracker Tale

14
The Amazing World of Gumball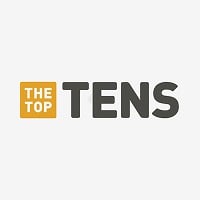 The Amazing World of Gumball is a British-Australian-German-American-Irish children's animated television series created by Ben Bocquelet for Cartoon Network.
15
Paul Blart: Mall Cop

16
Kill la Kill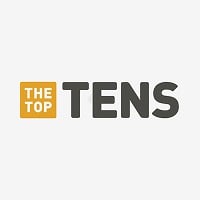 Kill la Kill is an anime television series produced by Trigger. In Kill la Kill, Ryuko Matoi transfers to a new high school in order to find her father's murderer.
17
B-Project: Kodou Ambitious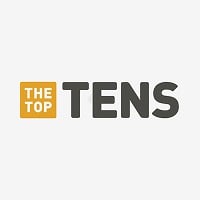 18
Teletubbies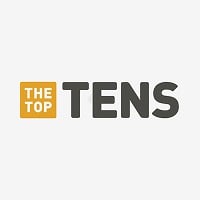 Teletubbies is a British pre-school children's television series created by Ragdoll Productions' Anne Wood CBE and Andrew Davenport, who wrote each of the show's 365 episodes. It is owned by Canadian Studio WildBrain, which is the largest independent Children's and Adolescent's Film Studio
It's just creepy man
19
Adventure Time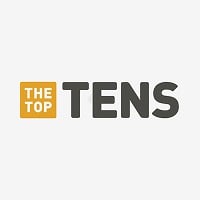 Adventure Time is an American animated television series created by Pendleton Ward for Cartoon Network. The series follows the adventures of a boy named Finn (voiced by Jeremy Shada) and his best friend and adoptive brother Jake (voiced by John DiMaggio)—a dog with the magical power to change shape ...read more.
Why do people hate this brilliant show? - Goatworlds
20
Beauty and the Beast (2017)

21
Brother Bear

22
Brave

I love this movie
23
My Little Pony: Friendship is Magic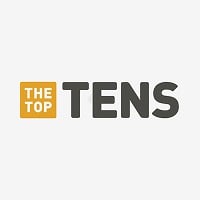 My Little Pony: Friendship Is Magic is a children's animated fantasy television series developed by Lauren Faust, produced by Hasbro Studios and DHX Media Vancouver. Despite the target demographic of young girls, Friendship Is Magic has also gained a large following of older viewers, mainly young and ...read more.
When haters accuse bronies of shoving the show down your throat, that's not the bronies. That's the haters shoving their hatred down your throat. They're projecting THEMSELVES onto bronies. - KalloFox34
I'm neutral to MLP but it's fanbase is highly appreciative. On this website, It's hatedom is kinda annoying now.
Yeah I Agree
The Show Is Good, But The Massive Backlash Against The Show On This Website Has Gone Too Far
BBronie alert EVERYONE EVACUATE THE BUILDING A BRONIE IS FORCING US TO WATCH MLP
24
We Bare Bears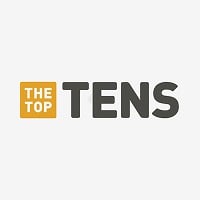 An animated comedy show by Daniel Chong about three different species of bears - Grizzly, Panda and Ice bear (polar bear). Since they were little, they wanted to get adopted by owners separately. But then they missed each other too much, so they reunited again. Now as adults, they now live in a cave ...read more.
This show is underrated. - KalloFox34
25
Victorious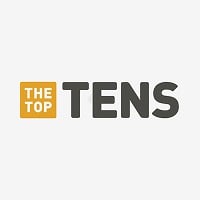 Victorious is an American sitcom created by Dan Schneider that originally aired on Nickelodeon from March 27, 2010 through February 2, 2013 . The series revolves around aspiring singer Tori Vega, a teenager who attends a performing arts high school called Hollywood Arts High School, after taking her ...read more.
It's the best
26
The Boxtrolls
Wrong. This is disgusting, overly well-known, factually false and has the ugliest stop-motion ever.
27
Pokemon: The First Movie

Oh come on this is the first time we see Mewtwo's full power and origin how do you hate on it plus we get to see the most intense Pokemon battle ever still Ash's charizard vs Mewtwo's Charizard and my favorite Pokemon ever is Garchomp
You sound like a giant nerd
28
Totally Spies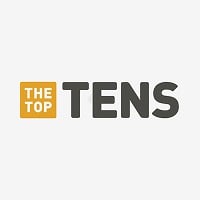 Totally Spies! is a French-Canadian animated spy comedy television series created by Vincent Chalvon-Demersay and David Michel and produced by Marathon Media Group and Image Entertainment Corporation.
29
The Princess and the Frog

30
Trolls

31
Lego Ninjago: Masters of Spinjitzu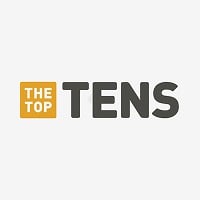 Lego Ninjago: Masters of Spinjitzu, is an American–Danish action comedy family animated TV series that started as a pilot shorts for LEGO that aired on Cartoon Network in 2011. The show centers on the adventures of six ninja: Lloyd, Kai, Cole, Jay, Zane, and Nya.
If Critics actually saw the show, they would understand the movie.
32
Vivid Strike!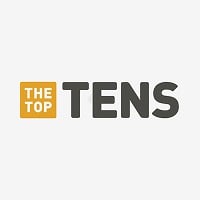 33
Good Luck Charlie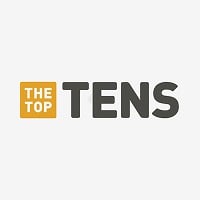 Good Luck Charlie is an American sitcom that originally aired on Disney Channel from April 4, 2010, to February 16, 2014. The series' creators, Phil Baker and Drew Vaupen, wanted to create a program that would appeal to entire families, not just children.
34
Degrassi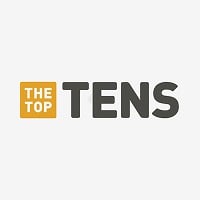 Degrassi: The Next Generation (later renamed Degrassi for seasons ten through fourteen) is a Canadian teen drama television series set in the Degrassi universe, which was created by Linda Schuyler and Kit Hood in 1979. It is the fourth series in the Degrassi franchise, following The Kids of Degrassi ...read more.
35
Girl Meets World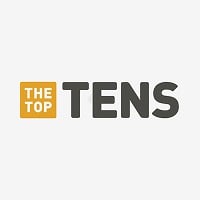 Girl Meets World is an American coming of age television sitcom. The series made its debut on Disney Channel on June 27, 2014.
What anonygirl said - KalloFox34
I actually think it deserves the hate it gets. - anonygirl
It sucks
36
Snow Queen

37
Bolt

38
Zootopia

This should be taken off the list. In my opinion, it's a mediocre movie that a lot of people love. - anonygirl
It's one of the best movies I've seen. - KalloFox34
This is a list of "great movies and T.V. shows a lot of people don't like". Zootopia is not "great" but unfortunately the "a lot of people don't like" part doesn't apply either.
What, a lot of people like this - VideoGamefan5
39
Cars

Cars 2 too
40
The Good Dinosaur

I feel like I'm the only one that actually likes this movie. I'm sorry, but the stick scene as well as the ending of the movie made me cry (in a good way). I also think that Arlo bringing Spot back to where he belongs is a great moral. - anonygirl
41
Regular Show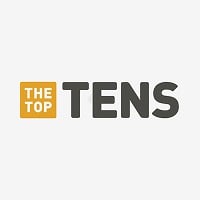 Regular Show is an American animated television series created by J. G. Quintel for Cartoon Network that premiered on September 6, 2010. The series revolves around the lives of two friends, a blue jay named Mordecai and a raccoon named Rigby—both employed as groundskeepers at a local park.
Hands down best CN show - KalloFox34
42
The Loud House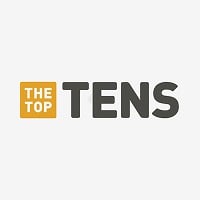 The Loud House is an American animated television series created by Chris Savino for Nickelodeon. The series revolves around the chaotic suburban everyday life of a boy named Lincoln Loud and his ten sisters, to which he survives as the middle child and only son in a large family of eleven children. ...read more.
This is a great show. - KalloFox34
43
Best Friends Whenever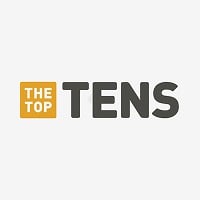 Best Friends Whenever is an American multi-camera sitcom developed for Disney Channel, created by Jed Elinoff and Scott Thomas and executive produced by Jed Elinoff, Scott Thomas, and Michael B. Kaplan. The series stars Landry Bender as Cyd, Lauren Taylor as Shelby, Gus Kamp as Barry, Ricky Garcia as ...read more.
Not great whatsoever.
44
Treasure Planet

45
Clarence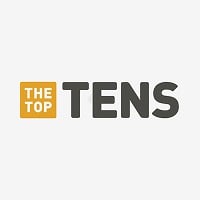 Clarence is an American animated television series created by Skyler Page for Cartoon Network. The series revolves around a young boy named Clarence and his two best friends Jeff and Sumo. Page, a former storyboard artist for Adventure Time and revisionist for Secret Mountain Fort Awesome, developed ...read more.
He's retarded
46
The Backyardigans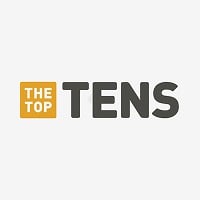 The Backyardigans is a Canadian–American CGI-animated musical TV series created by Janice Burgess, It is a co-production of animation studio Nelvana and Nickelodeon Animation Studios.
47
Family Guy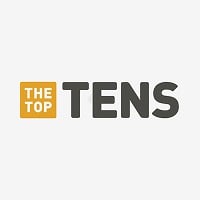 Family Guy is an American adult animated sitcom created by Seth MacFarlane for the Fox Broadcasting Company. The series centers on the Griffins, a family consisting of parents Peter (Idiotic Dad) and Lois (Nagging Wife), their children Meg (Socially Awkward Daughter) Chris (Idiotic Son), and Stewie ...read more.
48
Sonic X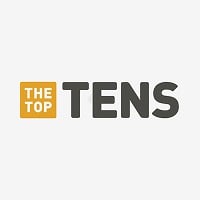 Sonic X is a Japanese anime television series created by TMS Entertainment and based on the Sonic the Hedgehog video game series published by Sega.
People often hate this because it's not SatAM, but hey, it's still enjoyable.
49
Sonic Boom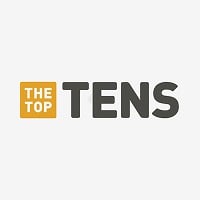 Sonic Boom is a computer-animated television series, produced by Sega of America, Inc. and Technicolor Animation Productions in collaboration with Lagardère Thématiques and Jeunesse TV, respectively for Cartoon Network, Canal J, and Gulli.
The only flaw Sonic Boom has is how it portrays Knuckles (He is never stupid), but other than that, it's a good show. Funny, too.
50
Ivan the Incredible
Get this off the list! - 445956
PSearch List