Greatest 60s and 70s Singers and Bands
This is a compilation of who I believe is the best from the 60's and 70's!
The Contenders: Page 4
61
Judas Priest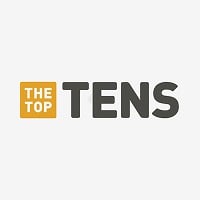 Judas Priest are a British heavy metal band formed in Birmingham, England, in 1969. The band has sold over 45 million albums to date. They received a lot of popularity due to their big hits Breaking The Law, You've Got Another Thing Comin', and Living after Midnight which were played on the radio a ...read more.
62
Emerson, Lake & Palmer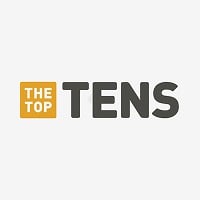 Emerson, Lake & Palmer were an English progressive rock supergroup formed in London in 1970. The band consisted of keyboardist Keith Emerson, singer, bassist, and producer Greg Lake, and drummer and percussionist Carl Palmer.
Probably not main stream enough for most -- but should be much higher
63
Boston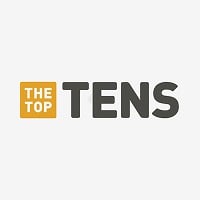 Boston is an American rock band from Boston, Massachusetts, that achieved their most notable successes during the 1970s and 1980s.
so great with the tom scholz brad delp combo.
the most underrated band ever!
BEST BAND EVAR! - wolf10
If any music can be both driven rock and beautiful at the same time - it was Boston. Great melodies with a good beat. Incredible guitar and keyboards forming awesome musical interludes.
Boston's vocal and guitar harmonies remain signature rock accomplishments. Boston took the best of the past and created the future of harmonic and melodic rock and roll.
64
James Taylor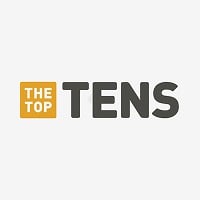 James Vernon Taylor is an American singer-songwriter and guitarist. A five-time Grammy Award winner, he was inducted into the Rock and Roll Hall of Fame in 2000. He is one of the best-selling artists of all time, and he has sold more than 100 million records worldwide.
Very unique in everything he presents...
James Taylor is the best artist there will ever be.
V 2 Comments
65
Johnny Cash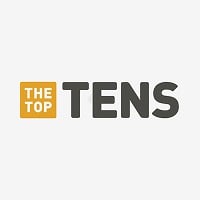 John R. "Johnny" Cash (1932-2003) was an American singer-songwriter, guitarist, actor, and author, who was widely considered one of the most influential musicians of the 20th century and one of the best-selling music artists of all time, having sold more than 90 million records worldwide. He died of ...read more.
I cannot believe Johnny Cash is this low on the list. Horrible list.
Johnny Cash is a legend.
Can't understand why the sex pistols are further than him
Greatest singer!
66
King Crimson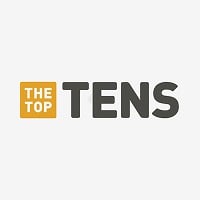 King Crimson is a British progressive rock band that was formed in 1969. While the band had numerous band member changes, the head of the band has always been Robert Fripp (Guitar). ...read more.
Awesome, changes every few years so never get boring. Fripp is outstanding.
Lets here Epitaph, you may say that it happens only for the others.A. sOUFARGI
67
Peter, Paul and Mary
Iconic in their persistence to sing about peace. Harmony and consitent audiences until Mary passed on.
Their music still lingers and will continue to stay forever...there is meaningful message that we can all ponder as we continue to live this life. We need those kind of music especially now that the world is in chaos. Maybe, just maybe, it will help change for a better world...
I use Hyp, Nod, and Mutt from The Land Before Time and Flora, Fauna, and Merryweather as Peter, Paul, and Mary. I use Flora and Hyp as Peter Yarrow. I use Fauna and Nod as Paul Stookey. I use Merryweather and Mutt as Mary Travers. 🦖🦕
I use Flora, Fauna, and Merryweather as Peter, Paul and Mary. I use Flora as Peter Yarrow ❤️. I use Fauna as Paul Stookey 💚. I use Merryweather as Mary Travers 💙. 🦖🦕
V 1 Comment
68
Status Quo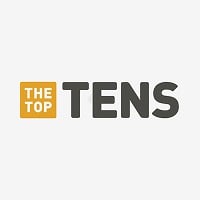 Status Quo are an English rock band who play a brand of boogie rock. The group originated in The Spectres, founded by schoolboys Francis Rossi and Alan Lancaster in 1962. After a number of lineup changes, which included the introduction of Rick Parfitt in 1967, the band became The Status Quo in 1967 ...read more.
Best Rock 'n' Roll Band Ever!
69
Dave Mason
Most underrated musician of all-time... Listen to any of his albums and you will get an immediate respect for his music... See him in concert and you will be a fan for life.
The man that inspired me to play guitar. Just the tastiest, melodic, and flowing guitar solos. Great voice and brilliant songwriter
Dave Mason is still the best, beautiful songs he is an excellent guitar player and singer.
70
Cream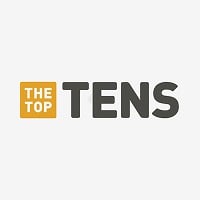 Cream were a 1960s British rock supergroup power trio consisting of bassist/singer Jack Bruce, drummer Ginger Baker, and guitarist/singer Eric Clapton.
One song, among many, tales of great Ulysses. Wonderful subtle lyrics and rock drenched in talent. Really should be higher, but their stuff was a bit much for the mediocre to grasp.
Legendary eric clapton ginger baker jack bruce. no greater supergroup than these 3
One of the best rock band member of three.
All 3 were masters of there instrument
71
Lynyrd Skynyrd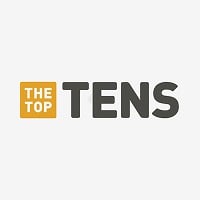 Lynyrd Skynyrd is an American rock band best known for popularizing the Southern rock genre during the 1970s They are known for songs like "Free Bird", "Sweet Home Alabama" and "Tuesdays Gone" .
Should be up there with the Allman Brothers. Great band whose time was cut short by a plane crash.
Lynyrd Skynyrd lower than top 10 on a list of the best bands of all time!?!? Beat by the Jackson 5, a band who's most famous member wont touch a human over the age of 5. Skyntrd should easily be in the top 10 (top 5 in my opinion) next to the Almond Brothers, Stevie Ray Vaughn, Marshall Tucker, Steve Miller, etc...
There is no WAY Lynyrd Skynyrd is this low! He is a great singer. Lynyrd and Jim Croce should at least be in the top 5, which in fact Jim Croce's real position is actually number 2. I looked it up!
I agree! Who made this list? You obviously did not grow up during this period, or you would know that we were listening to them more than anyone else, but we also had specific bands popping out that I hadn't seen, like Bad Company, BTO - Bachman, Turner Overdrive, Blood, Sweat & Tears, Chicago should be on the list, Rod Stewart, Van Halen, ACDC, Blackfoot, Molly Hatchet, The Cars, Blondie, Carly Simon, Helen Reddy, THE CAROL KING, James Taylor, Bruce Springsteen, CCR, Ike & Tina Turner, sooo many more. Elton John. Simon & Garfunkel.Chicago! Bob Seger & the Silver Bullet Band. The Mix was incredible back then! But of all the one's not mentioned, & of many that filled in for a one-hit moment, or played their little hearts out during that God Awful Disco moment, (Although I refuse to admit who I did like! Commodores! ) NOT KC & The Sunshine Band! Music began to change again as it entered the 80's. I personally loved the Hair Bands. But my all time real Rock & Roll Bands are 1st and ...more
V 3 Comments
72
The Grass Roots
If your stereo speakers could belt out COOL, then Grass Roots are playing. Sounded way ahead of their time.
One of the top groups of the late 60's and early 70's with many top 40 hits to their credit.
The Grass Roots is an American rock band that charted frequently between 1966 and 1975
I have loved The Grass Roots from the first heard them in the 60s. There music takes me back to MSU and
East Lansing and so many other places. Thanks for the memories
V 1 Comment
73
Three Dog Night
A great group of the 60's & 70s. I followed them through my 1st & 2nd Navy enlistments and like them to this very day as a now 72 year old man. Their music to me is timeless.
If only there were more re-engineered stereo or multi tracks available today from their past recordings, it would be marvellous and do more justice to their music.
Legendary group from the 70's. Played in 2 super bowls.
Why are they only number ninety six and not in the rock and roll hall of fame
V 7 Comments
74
The Jackson 5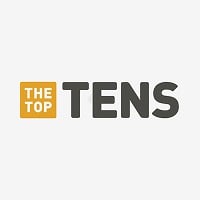 The Jackson 5, or Jackson Five, also known as The Jacksons in later years, is an American popular music group. Formed in 1963 under the name the Jackson Brothers, the founding members were Jackie, Tito, Jermaine, and Marlon.
Can You Feel? Don't blame it on the sunshine, don't blame it on the moonlight... Amazing group. Michael and his brother made magic.
This is one of my favorite bands growing up and I always used to come home after school and listend to it nonstop
Whyare there twojackson fives? Whats upwith that haha I don't know
75
Alice Cooper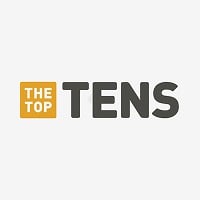 Alice Cooper was an American rock band formed in Phoenix, Arizona in 1964. The band consisted of lead singer Vince Furnier, Glen Buxton, Michael Bruce, Dennis Dunaway, and Neal Smith.
Alice is still great and still puts out great albums. Alice had a ton of hits in the 70's as a solo artist and with the original band as well and there is nothing like an Alice stage show.
V 1 Comment
76
The Mamas & the Papas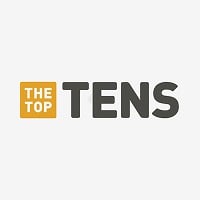 The Mamas & the Papas were an American folk rock vocal group that recorded and performed from 1965 to 1968, reuniting briefly in 1971.
Everyone love them, if they listen, fantastic
Speaks to the heart, thanks Cass
I HATE them sooo much! That stupid Cass Elliot made everything worse with her terrible voice, her stupid hair, her hooked nose, her ugly fat face, and her stupid obesity. I'm very happy that those evil jerks are all dead once and for alll.
One of the best comosers and arrangers: Papa John
one of the best male singers of all-time: Papa Denny
one of the best female singers of all-time: Mama Cass
one of the most beautiful female singers of all-time: Mama Michelle
77
Neil Diamond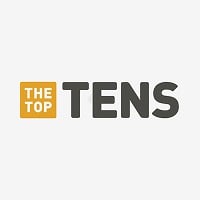 Neil Leslie Diamond is an American singer-songwriter and musician with a career that began in the 1960s.
One of the best singer and song writer. Coming to America and Sweet Caroline are the best among many others.
How do you count him out?
One of my all time favorites! Great stuff!
The Best Singer
78
Leonard Cohen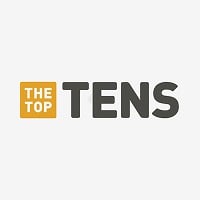 Leonard Norman Cohen was a Canadian singer, songwriter, poet and novelist . Cohen died on November 7, 2016 at the age of 82 .
I never knew who he was until an ex roommate had me listen 10+ years ago. Never realized how many different variety he played including in movies. I can now pockets him out its amazing thank you
The most amazing singer and song writer.. A legend!
Saw live in Christchurch nz just bloody incredible
The most sexy voice ever!
79
Jethro Tull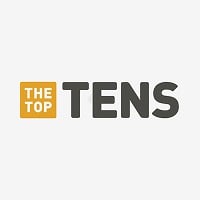 Jethro Tull were a British rock group, formed in Luton, Bedfordshire, in December 1967. Initially playing blues rock, the band soon developed its sound to incorporate elements of British folk music and hard rock to forge a progressive rock signature.
Tull (Ian Anderson) are one of the best bands of all time. They have been going for so long and have played many different genres of music not to mention the number of albums sold. They are still touring. can't beat that.
All time best overall music.. Original genre... Follows no pattern.. But is above the standard... Unbelievable timing, modulations, effects... Just unbelievable...
80
Santana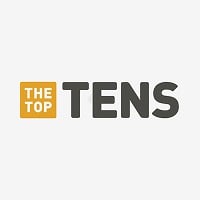 Santana is an American Latin rock band formed in San Francisco, California in 1967 by Mexican-American guitarist Carlos Santana.
Gotta love Santana. I've seen them 4 times - the first was the early 70's in Milwaukee.
Top 10 guitarist ever. In my opinion.
Santana needs to move up the list. A rare talent.
In my opinion there's two Masters Guitar Players with the best sound and no one comes any closer when they play with deep Feelings They are the Best. Mr. Carlos Santana & Mr. Eric Clapton. Like I said is my opinion I am also a Guitar playerand I know what I'm saying.
PSearch List
Recommended Lists
Related Lists

Countries With the Best Singers and Bands

Best Rock Bands / Singers of the 21st Century
Best Bands / Singers Not From U.K. or U.S.

Most Underrated Bands and Singers of the 21st Century
List Stats
7,000 votes
191 listings
11 years, 29 days old

Top Remixes (14)

1. Led Zeppelin
2. Pink Floyd
3. The Velvet Underground
grinningsoul

1. Pink Floyd
2. The Beatles
3. Led Zeppelin
Ayushmaan

1. The Doors
2. Jimi Hendrix
3. Led Zeppelin
biggie810
View All 14
Posts
Error Reporting
See a factual error in these listings? Report it
here
.