A-ha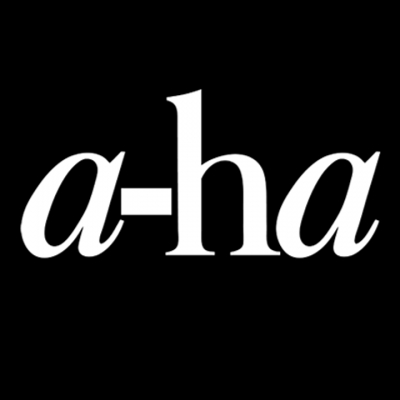 Found on amazonaws.com
Info
A-ha is a Norwegian band formed in Oslo in 1982. The band was founded by Morten Harket, Magne Furuholmen and Pål Waaktaar-Savoy.
Comments
Top
Popular
Newest
a-ha... the best band of all time. I will love the rest of my life. There is no day without their music. I will miss you guys... thanks for all

One of the greatest groups of all time not just the 80's, Morten Harket's voice is absolutely amazing in it's range and style. Songs like Out of Blue Comes Green, while never made singles, could've cemented Pal Waaktaars reputation as a great song writer. Unfortunately being labelled a boy band and pigeonholed by the music industry damaged a-ha's chances to have their music heard and rated by a wider audience. Their reformation in the early 2000's gave the band new life and their later music definitely rates as some of their best work.
These guys were fantastic in the day, shame they went quiet for a long time, Take on Me and Hunting High and Low are my most favorite songs however I did like a lot of the songs from Scoundrel Days. After Living Daylights, their music subsided to the sublime but I still enjoyed hearing the rich tone of Morten Harkets voice throughout the albums they released later.
The best Band ever. A-ha is much more than "Take on me" which was not the best a-ha song and became number one all over the World. A-ha is "Out of Blue comes Green", "Hunting High and Low", "Scoundrel Days", "Swing of Things", "Lamb to the Slaughter", "Slender Frame"... A-ha is true music
In music of this group there is all. It is pleasant to whom to a disco finds fun who likes serious texts, too find a lot of the interesting. It not simply music for a disco. Each of three participants created the songs and they very different. As it is a pity that I have opened this music when the group declared career end.
The songs, the voices, the brains: they didn't stop in the 80's and their last hit wasn't "Take on Me". If you never heard "Cosy Prisons", "Foot of the Mountain", "Butterfly, Butterfly (The last Hurray)" among many others, you don't know what you are missing!
One of the greatest bands of all time. Unfortunately they are often written off as a boyband but they've written some truly amazing songs like "Manhattan Skyline", "I've been Losing You" and "Minor Earth, Major Sky". If you've only heard "Take on Me" go and check some of their other stuff out! They fully deserve their No.2 spot, should probably be at number 1 but I suppose their is no-one quite like Michael Jackson (who, by the way, loved A-ha and invited them to his Neverland ranch). And yes, they're better than Bon Jovi.
Best band forever! Just great! All of their songs are fantastic - written and lasting forever! I suppose there won't be any better -- thanks a-ha! Thanks for all concerts, for every album, for every single... You'll always be the best... Forever and ever again!
Pure pop music, talented guys making since the 80's their music avoiding scandals, and concentrating in to make original pieces. Live and kicking, they still are doing amazing music as band and also in single efforts.
a-ha played a very important part in my life and will never be forgotten.

It's sad that they seperated after 25 years but their music will forever be ours.
Best vocal, best music. Their music will live in my heart, will support me every day. I will miss you guys. I hope some day you will decide to return. Thanks for all.
I have never been nor do I think I ever will be an admirer of popular music or popular artists, however I find the music of A-ha to be meaningful, moving and downright transcendental.The members of the group are some of the most high-class and graceful public figures I have seen; they are diplomatic, really, as they are able to balance their artistic mystique with approachable, down-to-earth personas.
A-ha is fantastic! They have so many great songs and each of their albums have a different sound. They are getting back together to make a new Album "Cast in Steel" I'm so excited.
Amazing vocals, incredible lyrics, music with a depth and passion, capable of sounding light and throwaway but often with an undertone that can break hearts.
This is undoubtedly the best team in the world and I love their creativity! I like the song Butterfly she is very beautiful and it has a deep meaning!
Still going strong. Not afraid to try new types of songs. Fantastic song writing and amazing vocals. The bad also have two entries in the Guinness Book of World Records.
The most underrated pop group of all time. Hunting high and low was a classic album but there was something very different/special about Scoundrel Days.
25 years of joy! "The Summers of Our Youth" is a masterpiece, so is "The Soft Rains of April". A-ha forever!
I don't understand this at all. A-ha shouldn't be #2, they only had a couple of real hits, however many albums they put out. I'm not a Bon Jovi fan but they are more deserving of the 2 spot on the basis of having many more hits.
They are the best in the world! They reason of life of many peaople, in so many places, different cultures received a-ha as they never have received, a-ha is a legend, a-ha is fantastic, awesome, they are all the good things in the world!
What can I say...for me, is the best band ever, before and nowadays. Magne and Pal are genius writing songs and playing instruments and Morten has that beautiful voice that can be so high and so low and makes you melt down with his notes. I can not define one favourite song. Who would have thought that these three Norwegians were going to be so loved and famous all around the world?
Music of A-ha has always been close to me in spirit. I liked from my childhood the serenity of their songs.
Love them! And the later albums are great too! I've seen them live in April, and they rock!
AHA IS ONE OF MY FAVORITE BANDS. MY FAVORITE SONG IS take on me
SO glad this is here. A-ha always deserve the top spot though. On the singing front, Morten had the best voice of the 80s by a mile and a half!