Duran Duran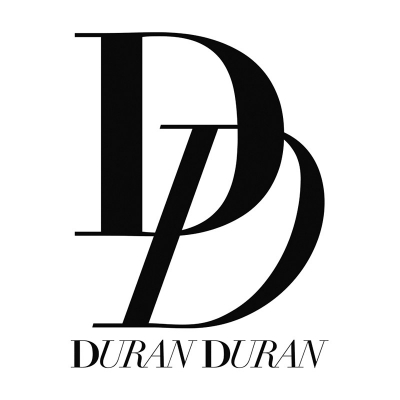 Found on redbubble.net
Info
Duran Duran are an English new wave/synthpop band formed in Birmingham in 1978. They were a successful band of the 1980s and a leading band in the MTV-driven "Second British Invasion" of the US.
Comments
Top
Popular
Newest
They were THE best band of the 80s with their handsome & sexy good looks that swooned me & millions of fans worldwide, their stylish wardrobe co-ordination, funny & cheeky sexual humor, but married to sheer musical expertise & hard work with sheer grunt! They pioneered the dance mixes & extended mixes, and fueled MTV with their glamorous music videos. They're one of the most workaholic bands I know of. They record music at all hours, and are still touring non-stop, if Nick Rhodes & Simon le Bon weren't sick! Nothing could stop them playing & making music! They deserve every accolade they get, & and inspire many to work in the music industry too. Duran Duran remain one of the hardest working hit-producer musicians I know of.
Here is something to consider. It is quite possible to love more than one band. Duran Duran is absolutely iconic and inspiring. Some on this board make posts disparaging Duran, but do you notice not one Duran Duran Fan makes negative remarks about these other bands? Interesting indeed! Just goes to show you the types of people that listen to D2! We are open minded, tolerant and much of that has to do with this amazing band and their influence. Seriously, thought, to say that everyone in the 80's had heard of Guns N' Roses but not everyone could name Duran Duran is a very uninformed statement. I did enjoy Guns in the mid to late 80's when I was a young teen, but quickly moved past their pretty straight forward rock sound. Yes, they were big in the US for a few years, but I really can't think of more than a few hit singles, and maybe they had 2-3 albums? Duran has had huge international success, to say they weren't as big as Guns is ridiculous. Duran Duran were absolute superstars and I ...more
Without doubt the best band of the 80s by a million miles. Their first album was fantastic with tracks like 'Girls On Film', 'Planet Earth' and 'Careless Memories' along with less commercial sounding tracks like the eerie 'Night Boat' (thanks to Nick Rhodes synths) and the instrumental 'Tel Aviv' the whole album was one of the greatest most imaginative debuts ever let alone the 80s. Their second album 'Rio' in some ways was even better. It's not very often you can say this about an album but EVERY track and I mean EVERY track on that album could have been a single. How many bands can say that EVERY track on at least one of their albums could have been a single. Not many. DD can. Their third album 'Seven and the Ragged Tiger' had slightly moved on from the flowing background synths of the first two but with songs like The Reflex, Union Of The Snake, New Moon on Monday and the two best album tracks which in my opinion were "The Seventh Stranger' (which also appeared on the live ...more
Not even CLOSE! Nobody was or IS better. They not only ruled the airwaves, they broke records and set standards others had to try to live up to. Their video and fashion styles changed the face of not only music videos, but T.V. shows and advertisements. (Miami Vice, anyone? ) In more than one poll, Rio was selected to be the best video of the 80 and the best of all time. They are icons and have inspired SO many others to come after them.
Duran Duran were the definition of the 80's! There really is no comparison. All the bands that came of England such as Tears For Fears, Eurythmics, Culture Club, Bananarama, Spandau Ballet, Wham!, and Durab Duran were the best. You take five good looking boys from Birmingham and you get a supergroup. They were the teenage idols of millions of girls everywhere! With hits such as Rio, Planet Earth, Girls on Film, Careless Memories, Save a Prayer, Hungry like the Wolf, Union of the Snake, New Moon on Monday, Wild Boys, Notorious, A View to a Kill, Is There Something I Should Know? , and the Reflex what more do you need?
Easily number one band of the 80s! They crafted amazing songs, playing their own instruments and writing their own songs. They made the most memorable music videos (like Rio and Hungry Like The Wolf, wow! ). They had charm and confidence as well amazing looks and fashion! Lets name a few things. "Is There Something I Should Know" went straight to number 1 in 1983 (only the 4th music act to do that at the time, a rarity). Duran Duran, Rio, Seven and the Ragged Tiger all platinum albums. "The Reflex" number one in UK and the US. "View To A Kill" first James Bond song to reach number one. And they are still going now with the amazing "Paper Gods" album. This is why Duran Duran are the best of the 80s! Thank you Simon, John, Nick and Roger! Also to Andy and Warren! You guys rock!
They were original from the beginning: music, lyrics, looks. Thirty years later, through all life's bumps and highs, they are STILL rocking, writing, creating and TOURING! They've created an internet universe for their fans to celebrate together. They are widely known for their kindness and generosity for their fans. They've collaborated with everyone from Robert Palmer to Justin Timberlake, SUCCESSFULLY! And they are right back in the studio after just finishing a grueling world concert tour for All You Need is Now. They epitomise the 80's music scene at it's best, and have proven over 30 years that they are true artists!
One of my five all time favorite bands along with Yes, Spock's Beard, IQ. Their songs have a surprisingly strong lasting ability. I mean I can listen over and over and songs from twenty years ago I still hear things I never noticed (or forgot just as likely) but you must listen on headphones to really appreciate the subtlety and depth of their songs. Small changes in parts that seem to be repetitive when you first listen until you notice the subtle changes. To me there is a uniqueness in their songs that must come from their writing process. I don't know how to describe it except if you take other rock bands and compare them to paintings and you have ten rock songs that are the equivalent of a painting of a woman's body. Duran Duran's song would look like a collage of a woman's body. It's like they take this bit from here and that bit from there but what blows my mind is you only notice this upon close inspection. On the surface it sounds very simple but then every note and every ...more
The iconic band of the 80's! Who thinks of the80's and doesn't think of the yacht in Rio, the greasy poles in Girls on Film or the Bond classic A View to a Kill? None of these, for me are their best (Careless Memories, Hungry Like the Wolf, I Take The Dice to name just a few that outstrip them! ) but they are classic 80's! And now we have their music from the 90's, the noughties and the NOW (All You Need is... ) to enjoy too!
Duran Duran was the best in the 80's & is still the best cranking out tunes to this day! They are in touch with their fans! Duran Duran's music has a little something for everyone & they are creatively unique in their sound as well as ideas for various things they present to their fans. I love Duran Duran!
Talented Artists who varied from genre, going from Rock to Alternative to Pop to Dance. Amazing Synths, beats and grooves-yes, those are all different things-they conquered the billboards, MTV and Radio. At least 10 songs carried on to early 2000's such as Hungry like the Wolf, Rio, Come Undone, Ordinary World, Something I should Know, and the Reflex, and even now in an Era of Pop, Hip-Hop, and Rap, their still positively remembered, even by Modern Age Teens who respectively prefer/favor other genres and bands.
What can I say more about this wonderful band! They have stayed constant and true to their music and to what they believe and feel. They are not just a pretty boy band that everyone thinks that they are as they have had their share of ups and downs, but I am so very grateful and excited for their new music that is coming out, because as I have said, they may have been quiet, but Duran have never been away!
Duran duran changed the face of music in the 80's they were innovative and ahead of their time. Too bad critics don't see it that way. It's not just their music but how they were able to produce it and introduce new sound and images to the already dying punk scene. Let's not forget how they pioneered music videos on MTV. They are now unsuccessfully copied by many new bands. This band still produces albums and can still fill Madison square garden.
This band represents the 80s decade the best. They grew with it, molded it, made it theirs. The music was more than pop. It was stimulating, complicated, sophisticated and entertaining. And they are still making great music! Not a lot of other groups can say that!
Aside from all the great songs, DD set the standards for marketing themselves within the music industry back before the likes of Madonna, Britney or any others that followed thru their remixes, videos and cutting edge technology. (Let's not forget the attention to their overall looks). Still proving their relativity to this day while morphing their sound from album to album, their catalog of music is as diverse as a fine bottle of wine. Aside from Madonna and Michael Jackson, no other act dominated the eighties like these guys. Can't wait for the 14th studio album to hit!
All the bands on here are great, but Duran Duran deserves to be in the top 10. I love this band more than any other in the top 10. Not only were they amazing in the 80s, they still have got it today! Definitely one of the best bands of the 80s, if not the best.
For over 35 years Duran Duran has been the best and the most consistent band. With each and every album they make and every concert they play - NO BAND DOES IT BETTER THEN, TODAY AND IN YEARS TO COME! THEY KNOW HOW TO KEEP THEIR FANS FAT AND HAPPY WITH TOP SHELF MUSIC! They started a revolution and they're still on top of it and loyal fans are right there with them!
If you lived through the 80s, you cannot think of this time without thinking of Duran Duran (whether fondly or not). They were pioneers in a fashion-laden beauty-ridden MTV generation. Not to knock Queen fans, as I am one, but check your math. Queen was a 70s band that continued into the 80s. Duran Duran was quintessential 80s!
Duran Duran have made it through the test of time! They are what true music is today! They have changed with the times and are the best band of the time! They have never died like some bands! They truly deserve to be number one! After all they are in my book! DURAN DURAN #1
I'm 16 years old and I am obsessed with 80's music, out of Spandau, Deacon Blue, Ultravox, Queen, Heaven 17, ABC, Thompson Twins, Fine Young Cannibals, Erasure, Simple Minds, INXS, Level 42 and Wham (love these bands by the way) Duran Duran is my all-time top favourite 80's band! Simon, John, Nick, Andy and Roger are simply the best, love them and their music so much, they are my life!
I have been a fan of Duran Duran since 1982. I have been to 4 out of 5 concerts since they came to Kansas City. I have enjoyed each and every one of their shows. These songs rock; The Reflex, Hungry like the wolf, Rio, Girl Panic is one of my favorites. So many more songs that I could list, but have no room here. They were a great band from England.
Duran Duran need to make it to number one, because they are the single best band of all time. 30+ years, and still going strong. Very few others on this list can say the same!
Duran Duran pioneered the synch - pop Euro New Romantic movement and brought it (quite successfully) to the world. Their contribution to trying new roads and new technological advances (big screen at concerts) is indisputable. And obviously they were the leaders in the music video revolution.
What else can we say about this huge band? In the 80's they were at the top of popularity! They had amazing songs, really good looking and youth! And they're still on the road! They were the Fab Five!
They were amazing in the 80's. And they are still amazing :D They have awesome live show, they get audience with full of love and passion :) They are still the best band in the world :D no need to explain it more :D every Duran Duran fan knows that