A-ha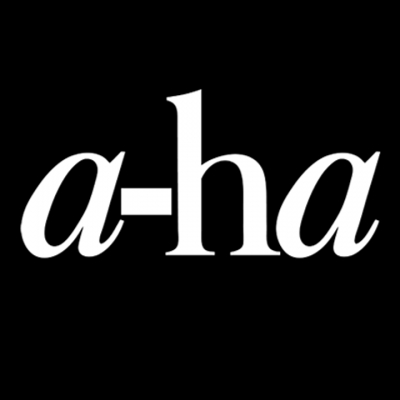 Found on amazonaws.com
Info
A-ha is a Norwegian band formed in Oslo in 1982. The band was founded by Morten Harket, Magne Furuholmen and Pål Waaktaar-Savoy.
Comments
Top
Popular
Newest
A-ha are the definitive sound of the 80's. Just listening to Take On Me whisks you straight back 30 years!
A-ha were a great band. They existed for 25 years until ending it in 2010 and have actually released the majority of their music after the 80's. In the US sadly only their first single got duly noted, but Europe had the pleasure of getting to hear them in the media for a longer time. The thing to know about a-ha is, that their music doesn't reveal all on first listen. It may seem deceptively simple, but as Chris Martin from coldplay once noted to a-ha's keyboardplayer: "Your music seems simple, but when you give it a try, it's almost impossible to play. You've always got some bleeding weird chord. We've got three chords; you've got thirty. "
One if the most underrated bands of all time. Dismissed as a boy band by many when they first came out, but good to see them getting the recognition they deserved later on in their career. They also played to the world's largest ever paying audience in Rio in the early 90s, something that was glossed over by the music press of the time. Some tough competition on this list but I defy anyone to find a more talented and instantly recognisable vocalist than Morten Harket.
Got back 'into' a-ha just before they split up in 2010 - saw them in concert on their farewell tour - wow, they were amazing. Not only for Morten's amazing vocals but also Pal's songwriting and Mags keyboard skills - together they something so special and so underrated - I regret having not followed them more seriously. BUT in order to make up for lost time I've seen Morten three times in concert with his new band since he went solo and after the last one, in Oslo this month, I can honestly say that he is here to stay for a good few years. Brilliant!
A-ha are the best 80's band, they have experimented with so many ideas and still make perfect songs, Morten's voice is sensational and always will be, Paul and Magne have always written amazing songs and Morten is the key to making the songs perfection, no one will ever be as good as these guys in terms of the music, the voice, the look and the sound! We love you guys. I have loved them since they began and till the end and no one will take there place, inspiration music that will never date.
They were totally different from the start. A powerful and creative band who has always experimented on sounds, instruments and rythms, but always appealing to feelings. From "Take on me" to "Foot of the mountain" You can see how the band has evolved, each member, individually, has grown up, found his own sound, and the chemistry among them is unique. Not just another band, they have always proved to transmit their own selves, supporting good causes throughout the world
You have spoke my mind. People only think that a-ha have one song that they are known for. Morten, mags and paul all have their own albums with such different sounds. Along with 9 other albums that a-ha have made. Truly amazing sounds like no other band I've known. Loved a-ha since I saw them on screen in1985. Angela
They are best known in the US for "Take on Me." Great song, but they have so much more throughout the 80s to today. Huge range from catchy / dance tunes to beautiful sad ballads (Hunting High and Low) and many inbetween (Living a Boy's Adventure Tale, Lifelines, I've Been Losing You) that really give their albums complexity. Besides that, Morten Harket (lead singer) has one of the best voices compared to some other Synthpop bands that have good songs but whose singers can execute the song well, but do not have the soulful syrupy gold that Morten does. A-ha also evolved well -- their stuff going into the 90s and 00s is not just a watered down, stale version of the 80s songs but something new.
A-ha's best songs can be found on their last two albums. 2009- Foot of the Mountain (songs - The bandstand, Riding the Crest, Foot of the mountain) & 2005- Analogue (songs - Celice, Don't do me any favours, Cosy Prisons) while there many albums between 1985's Hunting high and low have had varying degrees of success there is a solid progression in the bands music from 'Take on me' onwards. Starting at such a highpoint as take on me it was always going to be next to impossible to please all the people all the time, however the band never shy'd away from change and it is (or will be) to the listeners benefit to go beyond their 3 80's albums and take a chance on the 90's and beyond. just search out the live version on 'Mother Mature Goes To Heaven'. You'll see the band in a whole new light
They were the first band that I truly 'Loved and Adored' and I still do. They have stood the test of time and their music from the last 10 years has been brilliant. Those that just remember 'Take on Me', need to have a listen to the music from recent times.
You need to vote for this band because justice needs to be served. They are the most under-appreciated, underrated band that ever came out of the 80s and that can't stand. Go check out all of their albums, 9 in total. I guarantee you are in for a TREAT!
Their songs just stick witch you. Their songs make you want to listen to them all of the time. The coolest thing is they are still being listened to today. They are the best band of the 80's. Morten Harket has a wonderful voice. If you like the 80's vote for a-ha
Best band ever and nobody realized that! Their music is just breath taking and very beatiful! And guest what? , they write their music. What bands have you heard of do that? Think about that for a moment... They did a lot more stuff than just Take On Me. Take On Me was only their first single. Their music is way more than just music. It's PERFECTION and BEAUTY!
I've listened to many different music acts ranging fro Pink Floyd to ABBA but none of them could touch me the way a-ha could. To me they are the best band ever but awfully underrated.
Oh Mi Gawd! How LOW? They've always been the best. I know Take On Me was the only one that people ever heard, but they did so many great and emotional tracks. Morten can't half sing, Pal's lyrics could make anyone sing along, no matter how hard you try not to, and Mags is just the most phenomenal keyboarder and stageman ever! Plus, they are so hot that I swear they are the primary cause for global warming, what's all this about the 'ozone layer' and all that, these guys are responsible for it. I've seen them live twice, and I'm going to see them again, and they are the best. Ever.
I'm 14 years old and I know very many 80's bands, but I have to say, that none of them is as perfect as a-ha! I love their music, and yeah... I wish I was born 20 years earlier :D
Real musicians and composers, not only hit-makers... They are still together and make again great music!
Think their recordings are good, they are even more awesome live if you never got the chance to see them what a pity, they were and still are underrated
The word (letters) "a-ha" stand for "best band forever"! Respect to all others, but a-ha is just exceptional!
Just great pop songs. Scoundrel Days- if you've not listened to it you must. The most underrated album ever!
A-HA are the most sublime and sensitive band of our times like MORTEN's voice...
Love a-ha, Love Morten... Greatest voice at all
Oh my word, how are there people not higher! I love a-ha too much, and I was only born in 2005! Their music is really a big part of my life, and I know hat this is basically what everyone else said, but Morten's voice is amazing!
A-ha have reformed in 2015 releasing Cast in steel love this band. Duran Duran also just released Paper Gods both September 2015 long live the 80's.
The band, the "voice", the music, and 25 years!