Queen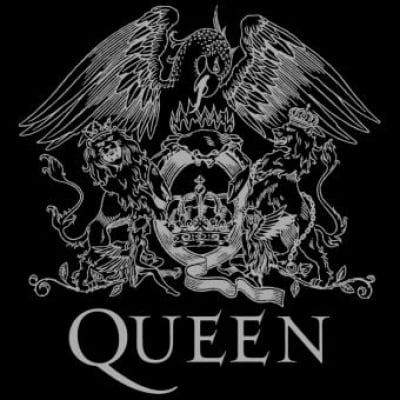 Uploaded by catwalk
Info
Queen are an English rock band formed in 1970. Members were Freddie Mercury (Vocals and Piano), Brian May (Guitar, Vocals), Roger Taylor (Drums, Vocals), and John Deacon (Bass Guitar, Vocals). Before forming into Queen, Brian May and Roger Taylor had played together in a band named Smile. Freddie Mercury ...
read more
.
Comments
Top
Popular
Newest
There will never be the stage presence, lead vocalist or charisma that will top Queen... Ever! Their songs are timeless and we hear them constantly on the radio, in every sporting event and as a major influence of musicians that followed. I have an absolute favorite, that's Bohemian Rhapsody, but there are so many fantastic songs it makes it very difficult to find just one favorite. Also, what rock band has had a lead singer also become a #1 opera singer? He made a duet album that was tops in the world of opera... After being a rock singer, usually this process would be done in reverse, if at all. Freddie was on top of the world, and is a legend in the world of music. I've never met a person who doesn't love Queen. The true test of talent, songs that live on and on and out-live their creators. Queen wasn't just a band, they were true performers and true perfection... You can hear that perfection in every song. Love this band!
Very much the 80's brought a change to the type of mainstream music and with that Queen went with that flow. Songs like bohemian Rhapsody and We are the Champions were some of this band's finest from the 70's but in the 80's produced their 2 and only US no. 1's, which were Another one Bites the Dust and Crazy Little Thing Called Love. They also had some of the greatest live performances of all time in this decade. They are by far the greatest band of all time as they produced some of the greatest ballads of all time and survived throughout the whole 70's and 80's. They are truly SENSATIONAL!
Queen is one of the best bands of all time, but the last of their gigantic hits came out in 1980 with the Game. Everything that is mind-blowing about Queen happened in the 1970's. The only reason I bother to comment is, when you have a top ten list, real estate is so limited. Queen shouldn't be on this list. A better carry-over band from the 70's that had a bigger footprint in the 80's might be Genesis, for example. The identity of the band (post-Peter Gabriel) is very much an 80's band with real musical cred and charting power. I would never suggest Genesis is a better band than Queen, just that they better represent the 80's.
I am so happy that my favorite band is now rightfully recognized as the greatest of all time. The reason :Freddie Mercury was a genius, he wrote the most popular song of all time "We are the champions" and other masterpieces like "don't stop me now" and "millionaire Waltz" but he had the most powerful, touching, profound sweet voice of all time. Brian May is estremely talented as a guitarist and songwriter "Scandal" and "doing all right"show must go on, John Deacon and Roger Taylor were also very talented musicians and songwriters, I want to break free for john and these are the days of our lives and breakthru for roger.
Beautiful music and lyrics, great to sing along to also, their songs stand the test of time not like depeche mode crap... cannot tolerate even one of their songs, don't mind electronic music but prefer it for dancing and with no lyrics, their lyrics are ridiculous or don't even go with the music, barf
Duh, its Queen. Queen is and will always be the best band ever! No other singer will ever beat Freddie Mercury's voice, charisma, technique, and legend and no band will ever even come close to producing such unique and awesome music like Queen. Absolutely love Queen.
Greatest singer and greatest band EVER. Disagree? What other band still has their music in movies, T.V. shows, commercials, school dances, and covered by singers in nearly EVERY genre? Not to mention Freddy has been deceased for well over 2 decades... Long live Queen!
BEST band ever. No other lead singer in a group can even come close to Freddie's stunning vocal range, creativity, and boundless energy. He left his mark for all time. They were masterful songwriters.
Queen deserve to be at the top. They produced great music for over 3 decades, including the 80s, many people just have not heard it. Also, Freddie has the greatest vocals ever- a 4 octave range! Not many bands can compare to that!
No band will be as good as Queen. Freddie Mercury's voice is so unique and his vocals are absolutely amazing. I mean he became an opera singer. Who wouldn't want the range of that voice in a rock band? Totally awesome!
Duran Duran is only in first because they're palming Facebook demanding votes for them. Queen is were the real talent was at. Their sound is timeless, their beats are catchy, freddy kills it on vocals, epic guitar rifts, its all here.
Sorry everybody else bites the dust on this one. They are the champions. Nobody can sing like Freddie Mercury, you can clearly see it when they did a tribute to Queen.
The band that made the world a better place in two decades and still continues to reign... Why would you even consider some other than Queen as the greatest band of the 80s?
Queen were the greatest band in history - but also created what we now know as classic rock, effectively, spawning a thousand copycat artists. They were just amazing.
Live - perfect. Composition - perfect. How can you compare this legend with others? I hope you are not trying to insult the rock itself, thank you.
For me there's no second thoughts, Queen is my opinion the best band not only of the 80s, but the greatest band ever.
Queen is always my number one. Two words to show how great of a band they are: Bohemian Rhapsody. Who else can do such range and make it all flow into ONE song!
Greatest band ever, great songs and great live act, with the Live Aid performance they prove they are the best band in the world!
Queen in 2nd? Duran Duran in 1st? Sorry but Queen is much better than Duran Duran
I must agree, Queen must have been the best band in the world, just sad that I had never the honour to see them perform live
Freddy Mercury is the greatest rock vocalist of all time. Period.
I was crazy about "Another One Bites the Dust", as a kid. Loved them ever since. Sadly the USA wasn't ready for the video to "I Want to Break Free".
Definitely Queen. Just listen to bohemian rhapsody and you'll agree. Or another one bites the dust, we will rock you or other queen songs.
I love this Band. I grew up with them, I am 13. I love their music, the lead singers voice is amazing, I just love them
Freddie was one of the greatest entertainers of all time, his energy on stage was unbelievable and as for his vocal range? Rare.
Related Lists
Best Queen Songs
Top Ten Greatest Queen Albums

Top Queens of the Stone Age Songs
Best Songs from Queen's "A Night at the Opera"