Chiranjeevi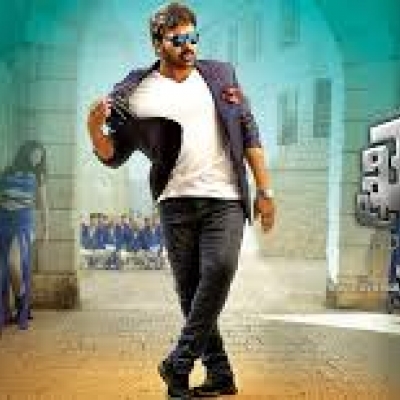 Uploaded by SRIRAMANJI
Comments
Top
Popular
Newest
The almighty megastar is the only one who made cinema so popular in the south Indian cinema. He came, he conquered and he ruled the industry. A good, loyal and a humble person. Problem with people at andhra is the caste issue which is what makes them fight degrading the best hero.. Pity their baseless mud slinging on him, still he remains the GOD OF Indian CINEMA...
Chiranjeevi is most talented actor in telugu film industry
No one can replace him
He became supreme hero and then megastar
Of Telugu film industry. He has
Been the undefeated king of TFI
For 30 years and stepped in politics
Fans love his dance, comedy.
He is an all rounder. K. Balachander
Call him rajini
IN MID 80' & EARLY 90' HE IS THE KING OF SOUTH INDIA FILMS. GHARANA MOGUDU WAS THE 1ST FILM TO COLLECT 10CR0RE DISTRIBUTION SHARE IN ENTIRE SOUTH CINEMA. HIS DANCES ARE UNCOMPARABLE. LATER RAJINIKHANTH CAME WITH BASHA.
In every state there are top heroes but they don't have any competition in there industries but in tollywood there are many stars competition for chiranjeevi even though he has majority following so no doubt he is incomparable star ever
MEGASTAR.. No one can ever be as like him.. He is the one and only KING of TOLLYWOOD. No matter what he has done through politics, he is the number 1 hero forever

He is the number 1 in india and world hero means not only to act in movie he want to change the system no one will think like mega star he is superb I love his thinking way he is for the people no one can't to reach mega star
Chiru... Ever green star in tollywood... He's tollywood god... People die for him... He introduced dance in tollywood... He born for tollywood odions...
He is the only actor who can do dance fights comedy acting, He promoted tollywood to a new level with his huge Fan following and Industry records. He is a trend setter in South India.
He is natural at his acting and has performed various sheds of a life. He can make us laugh at a single sight and can make us cry in the same time. He is the one who introduced break dance in south India.
He is inroduced new dance and fights in south Indian industry. He is a great actor and dancer and fighter. He is a legend for south Indian industry. I think he is in top 10 in Indian actors. He is a living legend
HE is any one in the world. Example who is having all following qualities...

1. Excellent Dance

2. Excellent Stunts

3. Excellent Sentiment

4. Excellent Comedy

5. Excellent Romantic

6. Excellent Seriousness what else everything has in Megastar Chiranjeevi...

The Problem is with telugu people they wont show unity in supporting chiranjeevi while comparing with other industries or superstars like as Tamil people do...
Chiru is the one of the legend... He is the trendsetter... He is the greatest actor in India... He is the god of andhrapradesh...
He is the one who serves people as an actor. He is a Megastar. People in AP will die for him. He is the only actor that starts a blood bank for poor people. He is the only actor who involves his fans to serve the people. All the chiru fans are involving to help the poor in need. That is power of chiru fans and MEGASTAR
He is the great actor, who played different roles.
Started his career with negative roles and established as mega star with huge fan following
He is great dancer and he won 5 nandi awards 7 film fare awards
He is tollywood king
He is known for his dance and his fights and a great versatile actor. Megastar of telugu film industry
He is the king of Indian cinema as said by amitabh! He has the largest fan community in India'no one will even think of even reaching him in acting and social service he is the mother teresa of andhra pradesh
He is popularly known as "Megastar" in the media.
He is an all-rounder who introduced dance to the Telugu film industry. By far he is the only actor I have seen who can act in any scene be it comedy, tragedy, action, dance etc with ease.
Top dancer in the whole world. His fights are simply superb. Great dialouge delivery. He can do any type of roles class, mass, comedy, sentiment. ONE AND ONLY MEGASTAR OF ANDHRA.
HE IS KING FOR EVER... NO ONE CAN REPLACE HIM... HE IS KING OF Indian CINEMA... HE IS VERY GOOD DANCER WITH GOOD EXPRESSION IN FACE
Chiru having more fan following than other heros, he is awesome hero
He is one and only great Indian actor and dancer 9south Indian film fair awards more then 80moveis blockbusters
Chiru is a complete actor and none from south that includes rajani and kamal can be compared with chiru. He is one actor whom both mass and class love.