David Duchovny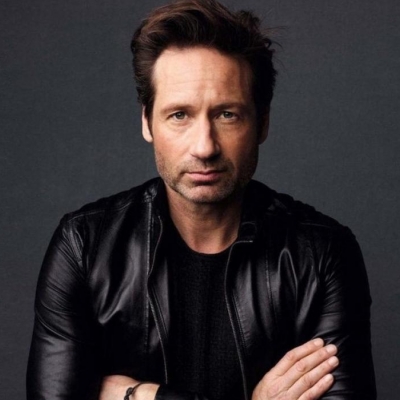 Found on ofpof.com
Comments
Top
Popular
Newest
When he was so good in playing Fox Mulder, people said only because he was born for the role. When he was so good in playing Hank Moody, people said only because he was born for the role. If an actor can make people think he was born for such 2 totally different roles, it can only mean that the actor is the best actor.
He is the only actor, who can talk nonsense with absolutely serious face! - El_Diablo
He is great actor! I love David Duchovny in Californication and X-Files.

I also like a lot of the films he worked, Evolution, The T.V. set, Phantom, Goats, The Joneses and other. I love all his career
Getting the Golden Globe nomination for his Hank Moody in Californication shows how he brings a fictional character to life for the 2nd time. First Mulder on the X-Files and now Hank Moody. That's great acting.
Very fluid, does not have a stereotype, great actor. Many great actors could learn something from him.
I think Duchovny is really coming into his own since he left X-Files. He's a very underrated actor in MHO. I think he's terrific.
Magnetic and compulsively watchable, there's definitely something special about him.
I like a lot of actors on this list, But David is the most gifted.
This man is an incredible piece of talent. Give him the right script and he'll blow everyone's mind. He was also great in the X-Files. - 2shy
The best in the middle of player! Beautiful face and clever look. I love his!
He is very underrated. His "Fox Mulder" character is only one of his many great performances. - vadnj0
I love this man is too sexy and handsome, ohh is the man of my dreams and is a great actor
Really) And he can be everyone, when he plays! He's very talanted! - Kevin
Three words: "House of D". That is talent!
David is what I was looking for in this list him and Sharukh khan. David rocks. He was great ion the x files files and he is great in californication too. Kudos Kudos to him.
The man more sexy of the world I love you
he makes a great pair with Gillian . - goodgoingnish
David is the best stuff out there, people just have to see californication if they were not convinced by the XF, he's just perfect
He plays so honestly and unorthrodox, that is why he can make characters unforgetable like Fox Mulder.
I think he should be at the top. He is great Yaar.
I watch everything he is on. I watch californication regular I go to see his most of his movies. He He can rock anything he does. But He copies AMITABH BACHAN (I LOVE David). Amitabh is a Bollywood real Hero. And he is also on this list at 25th number. He imitates amitabh. Sorry but that the truth. Hurts me too. Amitabh has been in the industry sinceas long as I can remember and davDavid is from ' 90 S. Amitabhs movies were also released in Us and other countries. So there is no doubt that he copies amitabh. But still I love. David.
Related Lists
Best David Duchovny Movies
Best David Guetta Songs
Best David Bowie Songs
Best David Archuleta Songs
Top Ten Van Halen Songs With David Lee Roth