Dustin Hoffman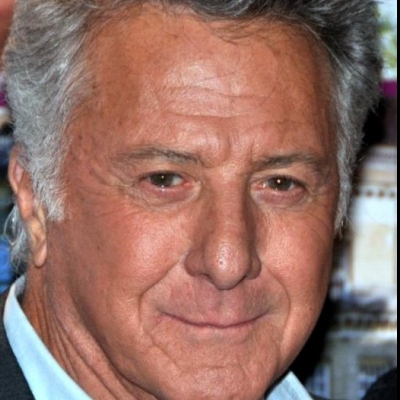 Uploaded by EdwardDurden_2000
Info
Dustin Lee Hoffman is an American actor and director with a career in film, television, and theatre since 1960. He has been known for his versatile portrayals of antiheroes and vulnerable characters.
Comments
Top
Popular
Newest
Bull rankings. Dustin Hoffman should be in at least top 5. Actors like Tom Cruise, Christian Bale, etc...ahead of him! Johnny Depp at 01! stop voting system and please get some professional unbiased critic who knows or have studied acting and let him give the ratings/rankings.
I think he deserve more...I love his movie rain man
What is he doing down here? I mean.. Rain Man... Two Oscars, What else do you need to be on top 5? Of course let's not forget The Graduate, Papillon, Midnight Cowboy, Kramer vs. Kramer, Lenny, etc.
An actor who knew how to surprise people when he played in a Movie, he played very well in many movies. Midnight Cowboy was his worst movie his best movies where Marathon Man and the Graduate
Kramer vs. Kramer- Plays a selfish man who gradually learns to love his son after a divorce. Wins oscar
Rain Man- Plays an autistic, middle aged but caring man. Wins Oscar

I find it hard to see a more versatile actor on this list.
The most versatile of actors, is in a totally different league to the so called top ten above
Dustin Hoffman really is the best of all these actors, not to belittle any of the others as they are all very good. I do feel he should at least be tied with Johnny Depp...
How Hoffman is rated so low on this list is a mystery, and proof positive that anonymous internet opinions are a lousy means of determining truth.
A classic and modern actor, both at the same time. Difficult to pull off. He does it effortlessly.
He should be do much higher than he is on this list. A true giant in this industry
Such a pioneer and such a game changer. He started it all. Serious dramatic and deep roles that only he could interpret the way he did. Such a phenomenon.
Should be number one. He's ultra impressive and real.
One of the greatest. rain man, the Graduate, and that creepy murderer doing his deeds from solitary confinement in the joint.
This is the iconic actor. Even number twenty is far too low to adequately define his talent. Should be number one, easily.
"Are you trying to seduce me, Mrs. Robinson? " - PetSounds
This is way to low for this actor who is in a class all by himself.
The king. Along with Pacino and DeNiro
This guy is heads and tails above so many. Wake up people. Watch him tear up the screen.
Just watched. Marathon Man again. This genius was born to act more than anyone else
I think Dustin Hoffman is the best actor ever! He is so versatile that it never stops impressing people
Amazing, intelligent creative and authentic acting in each and every role.
Should be so much higher. One of the great masters. Pioneer methods and unparalleled acting skills.
Best there ever was. Numerous phenomenal performances. All of them in fact
His career spans decades and is marked by originality brilliance and a creativity all his own
He played in many iconic roles, but when he played Raymond Babbitt in Rain Man, he truly shined. - Pony
Related Lists
Best Dustin Hoffman Movies
Best Movie Role Played by Dustin Hoffman
Best Dustin Hoffman Movies of the '70s
Most Underrated Dustin Hoffman Movies
Best Dustin Hoffman Movies of the '90s