Edward Norton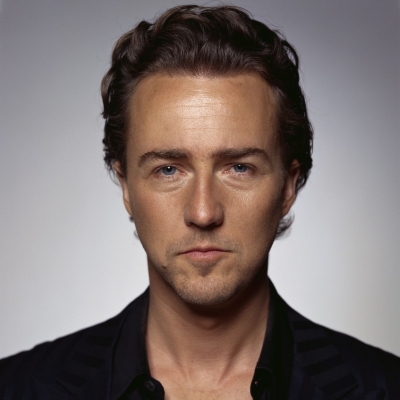 Uploaded by Cpett
Info
Edward Harrison Norton is an American actor, filmmaker and activist. He has been nominated for three Academy Awards for his work in the films Primal Fear, American History X and Birdman.
Comments
Top
Popular
Newest
Edward Norton is such an amazing actor. My favorite movie with him in it by far is 'The Painted Veil'. I just watched it a couple of days ago and it is amazing.. The only reason I rented it actually, was because HE was in it!. He is not only a great actor, but he is sooo HOT.. well, maybe not hot, but REALLY CUTE.. you know...
His roles of troubled man are incredible - Down in the Valley, Fight Club, even the Illusionist and American History X. I don't even talk about Primal Fear where he actually managed to put few roles, or The Score, where he didn't get lost between legends like De Niro and Brando. Dude is pure sickness.
I cannot believe how low he is on this poll. He is superb authentic unbelievable and informs each and every role with an intelligence that sears right through you
The best actor that I've ever seen. I freaked when saw him in "Primal Fear" I never saw anyone else ever handle a role like that as well as he did.
He is fantastic! I love every movie he's in but my absolute favorites with him is American History X, Fight Club and Down in the valley. Three excellent movies where he makes an great effort as actor.
I'm beyond shocked to see that he's not number one. He is leaps and bounds ahead and above anyone else, despite formidable competition.
Want him higher on this list. He is compelling and searingly brilliant. Razor sharp in all his performances
There is no one like him. So replete with genius and talent
An exceptional actor. A very powerful character every movie. He has the ability to act from a corrupt gangster to a comatose insomniac.
There are no words to adequately describe the depth and breadth of this top notch incomparable actor
Incomprehensible... How magnificent this man is.
He's the most brilliant actor... Totally underrated... Captures the essence of every character he plays and then some.
Why is this brilliant actor so low in this poll. Makes this assessment a little suspect
American History X and Fight Club. If that was all that was on his resume, it would still be a better resume than than anyone else.
He should be number one I was between him and Pacino but I had to go for Norton.
Like someone else said before me. This actors talent defies all reason
His performances consistently take my breath away. He is pure genius.
Definitive intelligent insightful and original performer who really. Had no competition
He should have won the Oscar for American History X. Great acting in Primal Fear, The Fight Club, The Illusionist, Hulk, - Highlander
He looks sexy in all of his movies. My favorite movie with him in it is "The Painted Veil". He is my best actor for now.
Hands down the best. Completely becomes the character he plays.
Solid actor and person. Embraces roles with forethought.
Fight Club = SEXY..
He was hotter than Brad Pitt...
haha... really though.
The most phenomenal, trans formative actor of today.
Unparalleled performance. Always amazing
Related Lists
Best Edward Norton Movies of the '00s
Best Characters Played by Edward Norton
Top 10 Edward Norton Quotes
Best Edward Norton Movies of the '90s