Jared Padalecki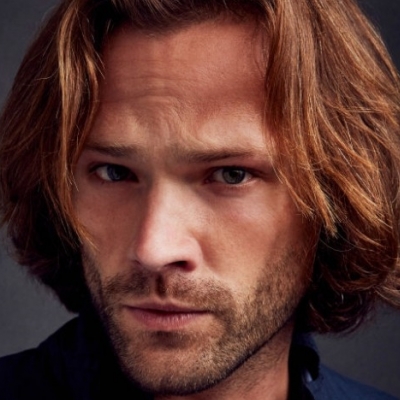 Uploaded by SamanthaW
Info
Jared Tristan Padalecki is an American actor. He grew up in Texas and rose to fame in the early 2000s after appearing on the television series Gilmore Girls as well as such films as New York Minute and House of Wax.
Comments
Top
Popular
Newest
He is not only an incredible actor but an incredible person too! He has helped so many people through depression and anxiety. He makes the audience feel whatever his character is and he can deal with him humorous and sad roles with equal quality and I think that is the best type of actor in my opinion that not only makes you fall in love with the character but his character too!
The fact that he is only #208 proves how underrated this actor is! Jared Padalecki is a brilliant and beautiful actor, who can show so much emotion just with his eyes. He definitely deserves an EMMY for his acting on Supernatural.
Jared is such an amazing actor. He has demonstrated so many facets of the character of Sam on Supernatural. He has played characters that have been played by other actors and kept their characterization while still making it his own. He has had to switch between 2 characters in camera and did it beautifully. He is an amazing actor who deserves more recognition than he's getting.
A lot of people say Jared can't act, but I have never seen an actor with the ability to play so many versions of the same character so convincingly that you forget it's one actor portraying all those personalities. If you ask me, I think he's one of the best actors my generation has produced. He's extremely talented and very down to earth and quickly became my favorite actor.
Jared is an amazing storyteller! His acting abilities are at such a level to where I am completely drawn in during his performance and forget about my what is going on in my life at the moment. When times are difficult on the show, he exudes these difficulties with perfection. I see the emotional toll his character is going through. He's incredible!
I don't understand why he is so low down. All you have to do is watch Supernatural and you will see the range he is able to achieve. So deserves to be noticed, he knows how to act and it is so natural. He always gives his all to each scene. Nothing false or plastic about him unlike some other so called actors. He is a great human as well. He has a great heart and is real with people.
Jared is such a beautiful human being... You can feel the emotions of the character he protrays because he's feeling them too and not a lot of actors can do that. His acting has improved during the years and I can't imagine a world without Sam Winchester. Jared gives himself fully for this character and for his fans and I really admire his capacity of bringing life to such layered character. What's more, Jared has helped a lot of people and we'll always be thankful for everything he's done for all of us just by being the ray of sunshine that he is.
If you watch SUPERNATURAL than you already know what an incredible actor he is, but did you know that he is a sincerely amazing human being as well? He cares about each & every one of his fans, and helps them through difficult times. He has even been known to give a fan the shirt off his back just to make their day a little better. - kristinludwig
This man is so under rated mostly due to how humble he is and doesn't do stupid stuff to end up in tabloids like most of Hollywood does. He drips of talent and compassion and if anyone saw the Hall H presentation this past San Diego Comic Con it was a true testament to how many people he has touched and helped. He is not only an amazing human being but he is one of the greatest actors in the business. He and his on screen brother and off camera sudo brother Jensen Ackles can take any scene and make it work without saying a single word. He really needs to be in the #1 spot here.
Who is Jared Padalecki one of the most unparalleled actor of all time's he has many wonderful movies to his credit along side a long stint on Supernatural. His giving heart has saved many from them self hard and thoughts of suicide. This man has made the world a much better place to live in, Thank you! Jared for being you.
Watch him. Learn so much from just a glance or a guarded smile. Look in wonder with him at the dangerous world he inhabits. Feel his utter despair, and yet his fierce loyalty and eternal love.

Watch Jared Padalecki portray Sam Winchester.

Be enthralled.
When you watch Jared Padalecki act you feel every emotion. He emits that kind of energy. It comes from his soul. He is a brilliant actor and a beautiful man. He has been underrated far too long and needs to be recognized for the talent that he is.
Jared is a fantastic actor. He has the ability to draw you in. The way he is shows how much he loves what he does. He not only enjoys it but you can tell he feels great about having a opportunity to do what he loves. He should be winning awards for all that he does.
Just watch Supernatural. His fans could go on forever and literally never run out of amazing things to say about Jared Padalecki (myself included) but his acting talent truly speaks for itself.
I'm sorry, but has the world gone crazy? This man in no universe deserves to be #114, he is so versatile, emotional, and talented. He is one of the most talented actors out there and this position is a travesty
This is so wrong... Jared deserves to be #1 because he is a great actor, great husband and father, and he truly loves his fans! I couldn't love him more and will always be his fan!
Jared is not only an amazing actor, he's also as normal a person as you or I. He's had his struggles and isn't afraid to admit them. He has big heart and isn't afraid to share what he can of himself with us fans, treating us as family. He is also humble, down to earth, kind and generous. And a wonderful family man as a husband and father. He gives so much and doesn't ask for anything in return. He has earned and deserves so much.
Jared deserves this so much He not only is an amazing actor but he is the most caring amazing person in the world she doesn't let all his popularity and the fact that he is rich and stuff like that go to his head he's nice and amazing and he makes everyone feel loved No matter what And I think that's more than any other actor or actress has given anyone
Jared is a wonderful actor who puts so much of himself into his roles! You see his raw emotions in his acting. I have watched him from the beginning of his career. He has developed into a great actor!
Jared is just one of those personalities that you can't help but connect with. His smile alone is very welcoming and his willingness to interact with his fans shows that he is very down to earth.
Jared deserves much, he's a great actor, he works very hard so it, he is in a program that is in the air for ten years as a protagonist, he's an amazing human being, always supports and helps his fans
He is the most underrated actor! If people would watch Supernatural, they would be so amazed at the level of acting they are missing! I think Jared is brilliant!
Not only is he a awesome actor, but he also genuinely cares about his fans. His open-ness and support for mental illness has helped many, and he shows that its okay NOT to be okay.
Great actor and fabulous person. I respect him and adore how he treats his fans. Try and find a star that pays more attention to his fans in a random encounter... I dare ya!
Wonderful young actor. Good example for the young people. He deserves this. He works hard. If you watch supernatural you would how good he is