Top Ten Greatest Actors
The Contenders: Page 19
361
James Spader
James Spader always nuances his performances with intricate details that are fascinating to watch. He amazes me: watch his performance in "sex, lies, and videotape" or "Secretary" or on the 8th season of "The Practice" or many other roles...all brilliant.
James Spader creates such depth, intimacy, such reality, in every role. He creates characters you've never seen portrayed, before. His face, his presence, - convey what can't be written. He amazes me.
James Spader is the most under-rated acting genius of our time. He brings the most memorable and subtle nuances to everything he is in. Absolutely amazing and versatile actor.
His facial expressions of distinctive shades of emotion are absolutely striking.
V 2 Comments
362
N. T. Rama Rao
Jai NTR, ntr is the best actor in world. Ntr was the symbol of acting. In the world some hero only proves they can do any character, on those must NTR is in first row. He is not only actor, he is one of the great director. His role is not only movies in politics also, he only the person who form the government within 9 months of period from the born.
Most versatile actor... Greatest of the greats in terms of acting... This yesteryear thespian holds a wide range of records
ANNA (BROTHER) NTR IS A GOD FOR EVERY TELUGU PEOPLE ALL OVER India EXCEPT THE PEOPLE WHO HAVING THE EXTREME CASTE FEELING. NTR IS THE BEST OF BEST AMONG ANY ACTOR IN ALL OVER WORLD. HE IS THE ONLY PERSON WHO FORMED THE GOVERNMENT WITHIN 9 MONTHS FROM HIS POLITICAL PARTY BIRTH.
He is legend
V 12 Comments
363
Eunhyuk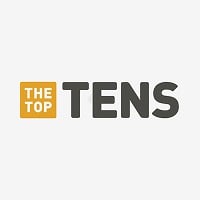 Lee Hyuk-jae, better known by his stage name Eunhyuk, is a South Korean singer-songwriter, dancer and actor.
He is the Greatest Actor, Singer, Rapper and Dancer I love him he is so PERFECT
Eunhyuk is the Best and he is so HANDSOME
Laugh out loud I will vote for eunhyuk because he has no place here
364
Benicio Del Toro
Wise beyond his years. True old school talent.
V 1 Comment
365 Barry Pepper
366
Tom Welling
"This man is one of the outstanding best actors there are. Not a big part in the acting society today, but one day he will be big, with so many awards.
V 1 Comment
367
Gael Garcia Bernal
Y tu mama tabien, motorcycle diaries. great performances
368
Lord Olivier
the greatesr skakespearian actor of all time. Top 3 contendor, way above depp, dicaprio, pacino, deniro, hopkin, hanks and denzel. A lot of theses people (people who vote for this list) have no idea wot they are talking about.
THIRD separate listing! (Sir, Lord, Laurence... )
Anyone monitoring this site? - Billyv
369
Donald Sutherland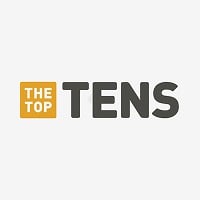 370 Larry Peloso
371
Colin Farrell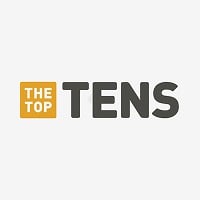 372
Sam Worthington
Hey sam is a universal star because highest grossing film is avatar and terminator serios
373
Jang Geun Suk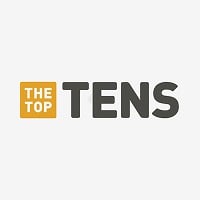 Jang Keun-suk is a South Korean actor and singer, He is best known for starring in the television dramas Beethoven Virus, You're Beautiful, Mary Stayed Out All Night, Love Rain, Pretty Man and Jackpot.
He is the Best! He is intelligent. He is an adventure. Challenging his work, he like to try new and difficult things. He is a modern prince. He has a good heart that he concern about people who need help. He donated a lot of money. As a star/prince, he shows his sincerity to his eels and the pubic. A very unique and kindness young man loves peoples.
He is the most perfect actor and model and singer in the world! He us so handsome to!
One of the best actors in the world!
He's a South Korean actor, and he did a lot of movies and Korean dramas. - BMohni
V 18 Comments
374
Gackt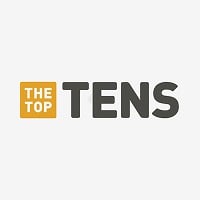 375
N. T. Rama Rao Jr.
I think he can perform any role... As an actor perfection is his big asset
No words to say about him, he is ultimate Actor. He is all-rounder, Marvelous, excellent and Amazing.
Best actor and dancer in India...
This is tollywood taliva
Most popular actor in India no1 dancer
V 5 Comments
377
Prabhas
He is the young rebal star in tollywood industry.
He follows all men and women fans in industry.
His performance is to good to others
And his dialogues are intrest and impres to all fans
His all movies are superb and powerful hits
"REBELISM is the fever in Andhra Pradesh"
Prabhas who is having different and unique style among the other heroes, he maintains his physic, style, beauty, dressing and what not and he is the one of the most handsome hero of tollywood. He became youth icon for all students and huge fan following all over India. Not only in Andhra pradesh he is having good fan following in tamilnadu, kerala and north states. He is one of the hero who became top in a short period of time.
Till now one calculation(500) from now another calculation(007)...calculate BAHUBALI came...BAHUBALI came say to all...
JAIII MAHISHMATHI...
V 6 Comments
378
Richard Armitage
Richard Armitage is THE sexiest British actor alive!
379
Peter Iacangelo
Let me tell you something, I was on crew in Fight Club and the first day Peter Iacangelo walked on set, I over heard a lot of jealous remarks, such as: "Who the hell is this guy? " and "How did this nobody get such a juicy role? " "Oh they're going to eat him alive on this flick" and a lot more. I heard his stunt double bitch because he never got used and Mr. Iacangelo along with Brad Pitt did all their own stunts but after the first couple of hours of watching him work along with Mr. Pitt, all those remarks became hushed tones of "Oh my God can this guy act" and "Did you see this guy out there, he's a good as if not better than Pitt! " I kind of knew what to expect since I had seen him work on a couple of other projects I crewed on, a movie of the week with Stacey Keech (the pilot for Mike Hammer) and an HBO feature about the mob called Nitti. So I knew all these guys were going to eat their jealous words. By end of day he had all the ...more
I have seen this actor play a black man, without black face, or any special makeup being an African American myself rather than being angry about it, I was very much impressed because he did not in any way mock his character and I really believed him to be a black man. As time went on I went into the field of Voice Overs as an editor and I came across this actor Mr. Iacangelo doing black voices for film and I can understand how they hired them, he definitely sounded black but unlike most of the other black actor voices of today he was most intelligible, clearly understandable and yet most obviously black. I did some of the editing on "Look Who's Talking Now" where, among 35 other voices, including Chinese, Scottish and Italian Mr. Iacangelo played the lead wolf who was clearly black. Any actor who can transcend his race, to me is most impressive. His white roles are flawless as well! His performance in the Series "Wolf" and The movie "Fight Club" should have earned him top awards in ...more
In my line of work I have seen many thousands of actors come and go; most, even those I was impressed with once you've seen them more than once you get it, their little quirk, their tricks if you will, especially when an actor is lucky enough to be in a hit, whether that's a movie, T.V. or in Theater, then their numbers go up, so too their popularity and they are the best thing since sliced bread, for the moment. Then the moment is gone until the next lucky break. If you really want to know and understand how good an actor is see him in a half a dozen vehicles. I can count on one hand with several fingers left over the amount of actors I have seen in numerous things who still impress the hell out of me; Peter Iacangelo is one of those actors. It has become a quest for me to see everything he's done, in the hopes I might take him off my elite list; feeling the need on my part to fully vent a talent. He's passed every test with flying colors. The man is a natural genius; no matter the ...more
First time I saw this actor, it woke me from a stupor in the theater I was in, watching a dreadful play badly directed poorly acted until this man walked on stage and then it was like lightning and thunder all in one. Since then I've seen him in many many things on the Tele and in Film, never disappoints, always brilliant!
V 8 Comments
380
Paul Rudd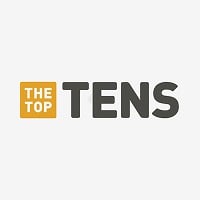 V 2 Comments
PSearch List
Recommended Lists
Related Lists
Top 10 Best Tamil Actors
Top Telugu Actors of All Time

Top Ten Actors In South India

Best Indian Actors and Actresses
List StatsUpdated 26 Jun 2017
138,000 votes
963 listings
11 years, 223 days old

Top Remixes (581)

1. Christian Bale
2. Daniel Day Lewis
3. Jack Nicholson
weel123

1. Shahrukh Khan
2. Al Pacino
3. Robert DeNiro
siddhu

1. Tom Hanks
2. Robert DeNiro
3. Johnny Depp
jerryman
View All 581
Posts
Error Reporting
See a factual error in these listings? Report it
here
.