Top Ten Greatest Actors
The Contenders: Page 20
381
Colin Farrell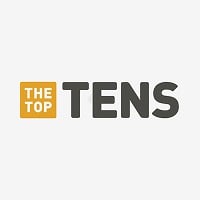 382
Sam Worthington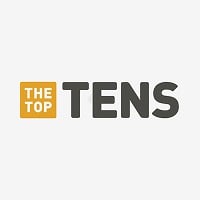 Samuel Henry John Worthington is an Australian actor. He portrayed the protagonist Jake Sully in the 2009 film Avatar; Marcus Wright in Terminator Salvation; and Perseus in Clash of the Titans and its sequel, Wrath of the Titans; before transitioning to more dramatic roles, in Everest, Hacksaw Ridge, ...read more.
Hey sam is a universal star because highest grossing film is avatar and terminator serios
383
Lord Olivier
the greatesr skakespearian actor of all time. Top 3 contendor, way above depp, dicaprio, pacino, deniro, hopkin, hanks and denzel. A lot of theses people (people who vote for this list) have no idea wot they are talking about.
THIRD separate listing! (Sir, Lord, Laurence... )
Anyone monitoring this site? - Billyv
384
Tom Holland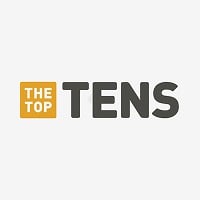 Thomas Stanley "Tom" Holland is an English actor and dancer. Holland is known for playing Spider-Man in the Marvel Cinematic Universe, the title role in Billy Elliot the Musical at the Victoria Palace Theatre, London, and for starring in the 2012 film The Impossible.
He's like the BEST ACTOR EVER! He had a perfect role as spider man. - Jay12
385
John Malkovich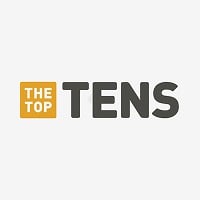 Good in comic role
386
Peter Iacangelo
Let me tell you something, I was on crew in Fight Club and the first day Peter Iacangelo walked on set, I over heard a lot of jealous remarks, such as: "Who the hell is this guy? " and "How did this nobody get such a juicy role? " "Oh they're going to eat him alive on this flick" and a lot more. I heard his stunt double bitch because he never got used and Mr. Iacangelo along with Brad Pitt did all their own stunts but after the first couple of hours of watching him work along with Mr. Pitt, all those remarks became hushed tones of "Oh my God can this guy act" and "Did you see this guy out there, he's a good as if not better than Pitt! " I kind of knew what to expect since I had seen him work on a couple of other projects I crewed on, a movie of the week with Stacey Keech (the pilot for Mike Hammer) and an HBO feature about the mob called Nitti. So I knew all these guys were going to eat their jealous words. By end of day he had all the ...more
I have seen this actor play a black man, without black face, or any special makeup being an African American myself rather than being angry about it, I was very much impressed because he did not in any way mock his character and I really believed him to be a black man. As time went on I went into the field of Voice Overs as an editor and I came across this actor Mr. Iacangelo doing black voices for film and I can understand how they hired them, he definitely sounded black but unlike most of the other black actor voices of today he was most intelligible, clearly understandable and yet most obviously black. I did some of the editing on "Look Who's Talking Now" where, among 35 other voices, including Chinese, Scottish and Italian Mr. Iacangelo played the lead wolf who was clearly black. Any actor who can transcend his race, to me is most impressive. His white roles are flawless as well! His performance in the Series "Wolf" and The movie "Fight Club" should have earned him top awards in ...more
In my line of work I have seen many thousands of actors come and go; most, even those I was impressed with once you've seen them more than once you get it, their little quirk, their tricks if you will, especially when an actor is lucky enough to be in a hit, whether that's a movie, T.V. or in Theater, then their numbers go up, so too their popularity and they are the best thing since sliced bread, for the moment. Then the moment is gone until the next lucky break. If you really want to know and understand how good an actor is see him in a half a dozen vehicles. I can count on one hand with several fingers left over the amount of actors I have seen in numerous things who still impress the hell out of me; Peter Iacangelo is one of those actors. It has become a quest for me to see everything he's done, in the hopes I might take him off my elite list; feeling the need on my part to fully vent a talent. He's passed every test with flying colors. The man is a natural genius; no matter the ...more
First time I saw this actor, it woke me from a stupor in the theater I was in, watching a dreadful play badly directed poorly acted until this man walked on stage and then it was like lightning and thunder all in one. Since then I've seen him in many many things on the Tele and in Film, never disappoints, always brilliant!
V 8 Comments
387 Robert Vaughn
388 J. K. Simmons
389
Prabhas
He is height person
he has a body of sex packs
He is number 1 hero in tollywood industry
He is the top of tollywood
Till now one calculation(500) from now another calculation(007)...calculate BAHUBALI came...BAHUBALI came say to all...
JAIII MAHISHMATHI...
V 5 Comments
390
Jeffrey Dean Morgan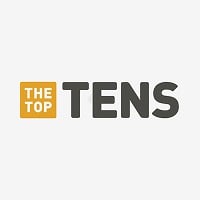 If You don't watch the walking dead your missing out. - Stevenuniversefangirl
He was good in movies like Watchmen, The Possession, Batman v Superman: Dawn of Justice.
Quite underrated. He's excellent as Negan, and overall the man can act.
Adore him as Supernatural's John Winchester. Only good bit about Texas Rising as Deef Smith or Extant season 2 JD Richter. Every role he's had he made it his own.
391
Adam Driver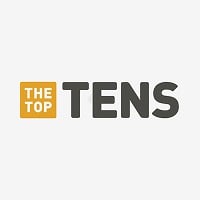 Best actor ever, plus he has a soul and doesn't do stupid attention stunts! So sweet too! Heart eyes!
FUNNIEST AND HOTTEST ACTOR OF ALL TIME!
HE IS AWESOME! - EAR2121
392
Ty Simpkins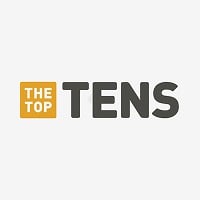 Ty Keegan Simpkins is an American teen actor. His major film roles include Iron Man 3, alongside James Wan's horror stories Insidious its sequel Insidious: Chapter 2, and Jurassic World.
This piss poor excuse for a human being is the worst actor to ever walk this planet.
393 Barry Pepper
394
Jeremy Irons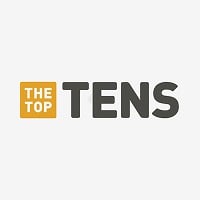 Jeremy John Irons is an English actor. After receiving classical training at the Bristol Old Vic Theatre School, Irons began his acting career on stage in 1969, and has since appeared in many West End theatre productions including The Winter's Tale, Macbeth, Much Ado About Nothing, The Taming of the ...read more.
Jeremy Irons is in my top 5 favorite actors of all time! He has the most incredible voice, plays a great villain, and can also make you feel his pain. In almost every role he's done, he proves that he's one of the best in the business. My top 5 roles of his: Claus in Reversal of Fortune, Scar in Lion King, the two brothers in Dead Ringers, Rodrigo Borgia in the The Borgias, and Brom in Eragon.
This guy's contribution to movies is extremely important. He's been around for 20 or so years! He and a bunch of other actors are the quintescence of art... - funkymonkey
395
Kiefer Sutherland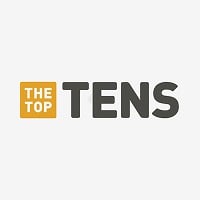 Hollywood we want more of this man. Thank you. - babydoll
He is da chief kief
KIEFER ROCKS
396
Wesley Snipes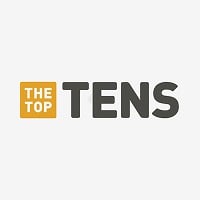 Not much of an actor, more an athlete that speaks well, he does have about three emotions in his bag of tricks but pleasant to watch anyway.

Lilly Sanders
Wesley Snipes is an incredible actor. Riveting, tough, great look on the Big (or small) Screen. Want to see more of him please. - babydoll
Greatest action/fight actor ever!
Loved him in the Blade movies!
397
Jang Geun Suk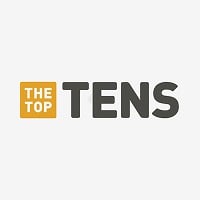 Jang Keun-suk is a South Korean actor and singer, He is best known for starring in the television dramas Beethoven Virus, You're Beautiful, Mary Stayed Out All Night, Love Rain, Pretty Man and Jackpot.
He is the Best! He is intelligent. He is an adventure. Challenging his work, he like to try new and difficult things. He is a modern prince. He has a good heart that he concern about people who need help. He donated a lot of money. As a star/prince, he shows his sincerity to his eels and the pubic. A very unique and kindness young man loves peoples.
He is the most perfect actor and model and singer in the world! He us so handsome to!
One of the best actors in the world!
He's a South Korean actor, and he did a lot of movies and Korean dramas. - BMohni
V 18 Comments
399
Richard Armitage
Richard Armitage is THE sexiest British actor alive!
400
Andy Samberg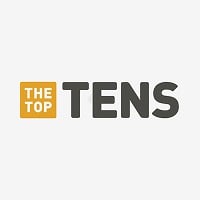 Andy Samberg is an American actor and comedian. He is a member of the comedy group The Lonely Island, he portrays the childish but charming Detective Jake Peralta on the police sitcom Brooklyn Nine-nine, and was a cast member on Saturday Night Live, where he and his fellow group members have been credited ...read more.
Why is he so low - TopTenListmaker
PSearch List
Recommended Lists
Related Lists

Top Ten Actors In India
Top Telugu Actors of All Time

Top Ten Actors In South India

Best Indian Actors and Actresses
List Stats
166,000 votes
992 listings
12 years, 28 days old

Top Remixes (604)

1. Christian Bale
2. Daniel Day Lewis
3. Jack Nicholson
weel123

1. Shahrukh Khan
2. Al Pacino
3. Robert DeNiro
siddhu

1. Tom Hanks
2. Robert DeNiro
3. Johnny Depp
jerryman
View All 604
Posts
Error Reporting
See a factual error in these listings? Report it
here
.