Top Ten Greatest Actors
The Contenders: Page 7
121
Ashton Kutcher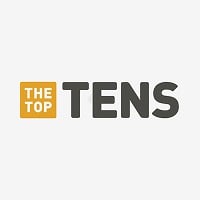 Too overrated. More a silly entertainer than an actor if you ask me. Not very convincing in serious roles and a total loss in comedy where he only can play a idiot or the bad acting not so funny type. Should be rightfully belong in the worst actors list instead this list.
He's an untalented idiot.
Right below Henry Fonda? Yeah, right.
excellent - yasimovi
V 4 Comments
122
Gerard Butler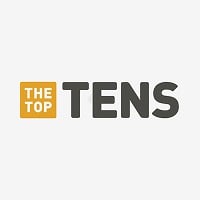 Gerard Butler should never be below David Spade, in fact no one should
Awesome actor
He is one of the best actors. He might not do box office block busters but his acting is great,should be in top 50
123
Guy Pearce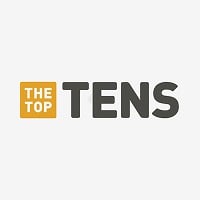 Can't believe he is not here! Everything he is in is brilliant and he is THE most underrated actor ever! Has everyone forgotten LA Confidential; Memento et al?
Very good actor, should be higher on the list.
124
Geoffrey Rush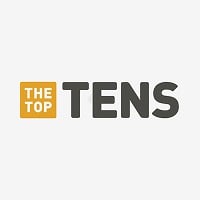 Another one who lurks in the shadows. When considering "the best actor ever, " most lists will have the typical, pacino, de niro, nicholson, penn; but Rush is one of the greats. I remember the first movie I eve saw with him, Shine. I was young and did not quite understand the film but I remember thinking "wow, this guy. " That attitude has not changed. Excellent actor. #1- David, Shine #2- Lionel, The King's Speech - zacenroe86
How can Geoffrey Rush not be in this list? He is one of the best actors I have ever known! He did a great role in the movie "The King's Speech. I like his face, the way he looks at people and also maybe his voice.
Was so good in Pirates of the Caribbean that they had to turn him into a hero! The best scenes in Pirates, to me, were the ones between Depp and Rush.
This guy is so great and he does NOT get enough credit!
V 1 Comment
125
John Cusack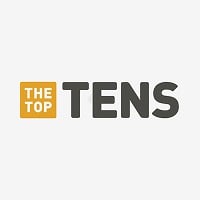 The best Actor 1408 was a great movie and 2012 don't you forget the con air and the new movie with cage ""the frozen ground" what about the number situation he is absolutely fabulous - ToptensA
His sister, Joan Cusack, also appeared in Say Anything, Ice Princess, Runaway Bride and Toy Story (2 & 3). John also appeared in Anastasia (1997) alongside Meg Ryan. - playstationfan66
Sixteen Candles, Say Anthing, Must Like Dogs, High Fidelity...
1408 being john malcovich grace is gone identity
V 3 Comments
126
Bradley Cooper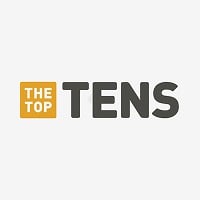 Bradley Charles Cooper is an American actor and producer. He has been nominated for four Academy Awards, three for acting and one for producing, and one Tony Award.
Did anyone see Joy? His acting just keeps getting better and better. Plus he is so easy on the eyes. (Hot) Bradley Cooper was the only actor worth watching in that movie! Why does he keep getting paired with Jennifer Lawrence? She is nowhere near his league in terms of talent or looks! I agree that he should be in the top 20. Maybe even the top ten.
Underrated on this list Nicholas cage shouldn't be on here this guy is better
Bradley Cooper in so many Oscar no need movies, you place him 148...get outta here
He is the one of the best actor in the world.
-captainkj6661
V 7 Comments
127
Joe Pesci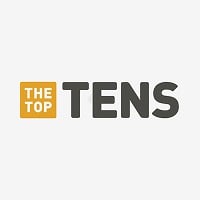 Joseph Frank "Joe" Pesci is an Italian-American actor, comedian and musician, known for playing tough, volatile characters, in a variety of genres.
Casino, Goodfellas, Home Alone 1 & 2... Say no more.
197!?!? That's a sin. He is Top 25 easily.
I would put him in my top 20
128
Rajesh Khanna
Rajesh khanna definitely greatest actor all time not in India but all over the world
No one can act the way he actead in Amar Prem, Anand, Bawarchi, Kati Patang etc. Even BigB was nothing in front of him. The most skilled, versatile actor. The first and the original superstar of Indian Cinema. No actor has recieved as many no. of awards as he had.
129
Richard Burton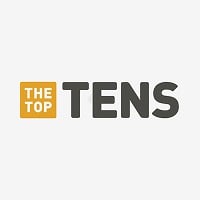 Watch "Becket" or "Who's Afraid of Virginia Woolf? " or "Night of the Iguana" and then compare... Burton belongs in the top ten! - TaylorBurton
Another actor who should be in the top 20
Incomparable and remarkable. No doubt in the top ten.
130
Jamie Foxx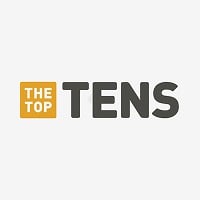 Eric Marlon Bishop, known professionally by his stage name Jamie Foxx, is an American actor, singer, songwriter and comedian.
I love him as electro and will stacks
Great actor
he's cool
Not a big fan, but he delivers in his movies...he is a really good actor..what a disgrace to be so low
131
John Simm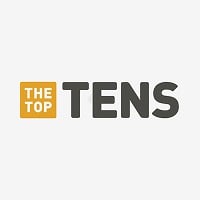 No One every really realises the brilliance of John Simm I mean absolutey fantastic T.V. actor. He was great in 24 hour party people. His Role in Doctor Who shows he can just about act as anything and on Life On Mars He was absouloutley outstanding. He is better at acting on T.V. rather than film but he should be appreciated more than he is #Vote Saxon - MichaelMadden2001
132
Bob Hope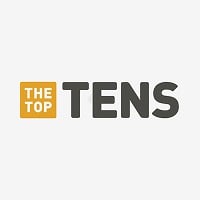 V 1 Comment
133
John Wayne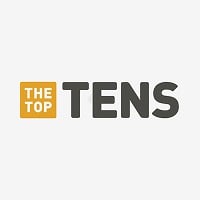 Marion Mitchell Morrison, known professionally as John Wayne and nicknamed Duke, was an American actor, director, and producer.
Extraordinary. He was not given credit for his acting ability even when he was in the Top Ten box office draws for 22 straight years. Looking over this list I see the demographics are severely weighted toward the younger generation. I would invite you to watch Mr. Wayne in Island in the Sky, The Searchers, The Shootist, or The Cowboys and watch some of the true subtleties of acting genius. Also, look for titles with the following actors; Gary Cooper, James Stewart, Charles Laughton, Cary Grant, Clark Gable, Paul Newman, Gregory Peck, Burt Lancaster, and especially, Walter Pidgeon (Mrs Miniver, How Green was My Valley, Manhunt). Please enjoy.
If I was ever stranded on an island I would want to be with him, I think
He was a lot in real life as he was in the movies, tall, handsome, kind &
200% male there will never be another John Wayne, EVER!
He is the greatest and my favorite. He made over 200 movies. - moose4life19
Zac Efron is above John Wayne. I've officially lost faith in humanity. - olliv
V 21 Comments
134
Sivaji Ganesan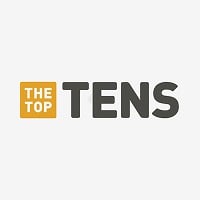 He is the dictionary of Tamil Cinema and one of the earliest method actors in India.
He is the first Indian actor to get an International Award.
He is the first actor in India to star in many languages, Tamil, Telugu, Kannada, Hindi, Malayalam and Bengali.
-
Its shocking to see how his name is not in the list. He is an encyclopedia of acting. The great Kamal Haasan calls him his guru. Revered and respect across India and South Asia. He was the first Indian to win international awards & was acknowledged for acting prowess from none less than Marlon Brando. How is he missing from the list. He should be the Number one. Goodness gracious how come Johnny Depp, Dicaprio & Shahrukh Khan are scored above Brando, Al Pacino, De Niro, Morgan Freeman, Denzel Washington, Kamal Hassan, Naseeruddin Shah & Amitabh Bachchan.
He is the first Indian actor received chevalier award. Many actors come and act. But like sivaji no one can act. He is only actor acted so many varieties of roles in the world. He is only Indian actor received best actor award in Asia-afro film festival
He should be the number 1...no doubt...all others are nothing infront of him...i think voting is always by popularity only..not by talent...sivaji sir..u r the best...the rest are not even close to u.
V 13 Comments
135
Tom Hardy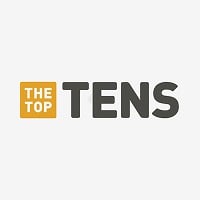 Best Actor right now! Watch Bronson, Warrior, Locke, The Drop, and Lawless to see masterful first class acting. can't wait for Mad Max, Legend, and Revenant.
Watch Locke for proof he's a great actor. Not many people can make talking on the phone and driving a car interesting for am hour and a half.
I would have voted Dicaprio, but Hardy at 195 when he deserves to be in the top ten is an injustice worthy of using a vote on
What! are you serious!
Tom Hardy 209! that must be a joke!
one of the best actors this century and ever, pure talent,great movies and outstanding performances.
Top 10 no doubt about it
V 13 Comments
136
Montgomery Clift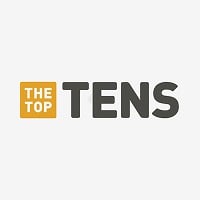 Edward Montgomery "Monty" Clift (October 17, 1920 – July 23, 1966) was an American film and stage actor. The New York Times' obituary of Clift noted his portrayal of "moody, sensitive young men". He received four Academy Award nominations during his career: three for Best Actor and one for Best ...read more.
The most beautiful actor that I have ever seen..
One of the greatest actors of all time.
Truly the original actors actor. those who haven't seen his movies should watch it before commenting
137
Taylor Lautner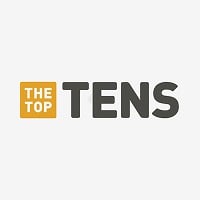 Why was he not put on this list? He is the best actor out of the Twilight Series, anyone that disagrees, good luck in the looney bin. - Ally131
"Best actor in the twilight series"- Ally131, that's not saying much because every actor in those movies are stale. This ugly guy is not a good actor. - nickisawesome
great actor and absolutely good-looking ;)
Please keep it up dear. I think you are great but lttle bit practice is necessary.
Come on should be top 50
V 3 Comments
138
Robert Redford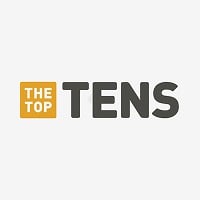 Charles Robert Redford Jr., known professionally as Robert Redford, is an American actor, director, producer, businessman, environmentalist, and philanthropist.
Are you kidding me? Robert Redford should at least be in the top ten. He has remained a Hollywood icon for decades and continues to shine as a director. Having been in a wide variety of movies and playing a wide variety of characters he has shown versatility as well as charisma. He was and remains as the best Hollywood has to offer. If you don't believe me, spend time with just one of his movies. You'll be hooked.
He did make the best movie ever along with Paul Newman.
Maybe just my age but growing up dreaming of Mr Redford and to this day, he remains the sexiest actor in my opinion.
145th, WOW!
139
Sir Ian Mckellen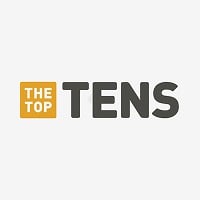 Sir Ian Murray McKellen is an English actor. He is the recipient of six Laurence Olivier Awards, a Tony Award, a Golden Globe Award, a Screen Actors Guild Award, a BIF Award, two Saturn Awards, four Drama Desk Awards and two Critics' Choice Awards.
I cannot believe how low he is on this list. Ian mckellen is a master of acting. When he is acting, you don't realise it is him. He is such a good character actor. But for example, Tom Cruise, when you watch him, you think. That's Tom Cruise. Sir Ian Mckellen is, in my eyes, the greatest character actor the world has ever seen.
234?
What's wrong with you people?
One of the BEST actors I have ever seen on any movie (may it be the lotr trilogy- in which he was brilliant, the xmen series in which he totally sold the character or the the vinci code)...
A fantastic actor and deserves to be much much higher than he is. His take on gandalf was one of the best performances I have ever seen and he was brilliant as magneto too
This guy should get an oscar. He's the best as Gandalf and Magneto! - BoltMarksman
V 9 Comments
140
Rupert Grint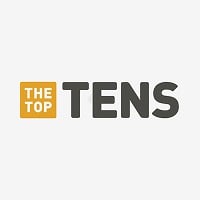 Rupert Alexander Lloyd Grint is an English actor who rose to prominence playing Ron Weasley, one of the three main characters in the Harry Potter film series.
Perfect actor for Ron, but totally not sexy
The most funny..
The most amazing
The most charming
I can't believe that this is the spot which people think he is deserving!
He can act very well
And rupert grint or else
RONALD WEASLEY RULES MY HEART!
Such a cute and funny character in harry potter and also a good actor.
Rupurt Grint is such a funny character, One on Daniels best friends in Harry Potter movies/books. KEEP IT UP. P.S make sure to look after pigwigon
V 3 Comments
PSearch List
Recommended Lists
Related Lists

Top Ten Actors In India
Top Telugu Actors of All Time

Top Ten Actors In South India

Best Indian Actors and Actresses
List StatsUpdated 21 Aug 2017
154,000 votes
969 listings
11 years, 279 days old

Top Remixes (591)

1. Christian Bale
2. Daniel Day Lewis
3. Jack Nicholson
weel123

1. Daniel Day Lewis
2. Jack Nicholson
3. Marlon Brando
kbobsmith

1. Al Pacino
2. Robert Downey Jr.
3. Jim Carrey
ThisIsJericho
View All 591
Posts
Error Reporting
See a factual error in these listings? Report it
here
.