Top Ten Greatest Actors
The Contenders: Page 7
121
Alec Guinness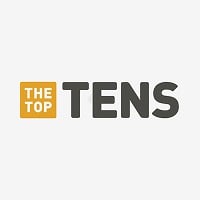 Sir Alec Guinness was an English actor. After an early career on the stage, he was featured in several of the Ealing Comedies, including The Ladykillers and Kind Hearts and Coronets in which he played eight different characters.
Well obviously he should be in the top 10. Anyone who knows anything about acting just needs to see "Kind Hearts and Coronets", "Bridge on the River Kwai", "The Ladykillers", "Dr. Zhivago", "Oliver Twist" etc. To know that this guy knows how to play his characters to a tee. Only behind Lord Olivier and Brando in my opinion.
He looks harmless and mediocre but when you see more movies you will notice that he can't be replaced. - Gaspar
122
Kevin Bacon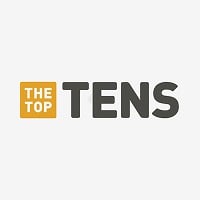 Kevin Norwood Bacon is an American actor and musician whose films include musical-drama film Footloose, the controversial historical conspiracy legal thriller JFK, the legal drama A Few Good Men, the historical docudrama Apollo 13, and the mystery drama Mystic River.
I saw one of my favorite movies with him in it, he was great at it, the movie was Hollow Man, I thought that movie was awesome.
Stunning brilliant
Ultimately one of the most talented actors around
Terrible actor. What idiot put him on this list. You gotta be kidding.
V 1 Comment
123
David Spade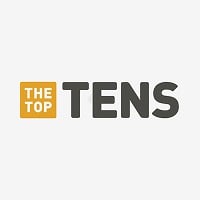 How come no one has even added this hilarious man on the list. His best stuff has always been with Chris Farley but everything he has done whether it was a movie, a T.V. show, it has always made me laugh and smile. Vote this amazing guy up. Come on Tommy Boy, Black Sheep, Grown Ups, VOTE!
Ever seen joe dirt watch the first few minutes and you'll see why he should be in at least the top ten
David Spade also appeared in The Emperor's New Groove (as Emperor Kuzco/Llama Kuzco). - playstationfan66
124
Tim Curry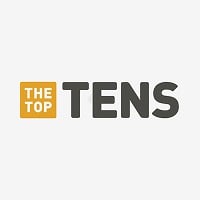 Timothy James "Tim" Curry is an English actor, voice actor and singer, known for his work in a diverse range of theatre, film and television productions, often portraying villainous roles or character parts.
Tim curry is great but he is NOT GOD
V 2 Comments
125
Cary Grant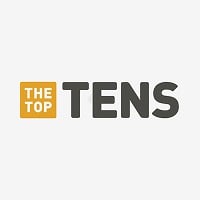 Cary Grant, born Archibald Alexander Leach (January 18, 1904 – November 29, 1986) was a British-American actor, known as one of classic Hollywood's definitive leading men. He began a career in Hollywood in the early 1930s, and became known for his transatlantic accent, debonair demeanor, and light-hearted ...read more.
The most charming man to walk on the earth. Thanks Cary for all the great characters you left us to watch and love.
What is wrong with you people? This is the greatest comedic actor to ever live, just go watch Bringin' Up Baby, the Ugly Truth, His girl Friday, Philadelphia Story-Without him that movie would have flopped. He was the model, the actor other actor tried to emulate to master comedic timing.
Debonair, handsome, polished. Did comedy and drama equally well. North by Northwest, Charade, An Affair to Remember, The Philadelphia Story, Bringing Up Baby, Arsenic and Old Lace...
Cary Grant was the greatest. All of the other baboons and gorillas get lost.
V 7 Comments
126
Elijah Wood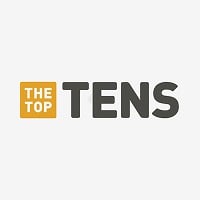 He can act. But he is some what dramatic in some movies. He is also cute. He can definitely play the act in Lord of The Rings as Frodo. He also played a voice actor in Happy Feet 2, He played Mumble (Father Penguin) His voice is sweet. I think he was a very good actor and that he should be higher than number 168. I believe he was very good, but no one remembers him a whole lot. He played in a bunch of movies but is best known for Frodo in The Lord Of The Rings.
He can cry, laugh, or rebel. He can be a character and portray it beautifully. He is number one!
In Lord of the RIngs, he is very good. I like him a lot. - amyhenry
Come on he should at least be in the top 50. he's frodo in the lord of the rings!
V 1 Comment
127
Naseeruddin Shah
Naseeruddin Shah is one of the finest actors of Indian cinema.
Naseeruddin has been evolving Bollywood Industry since his debut with his supernatural acting skills.
Best negative actor of India bollywood and No -1 Actor of Art Movie's in India
He is number 1 in the world
V 3 Comments
128
Bradley Cooper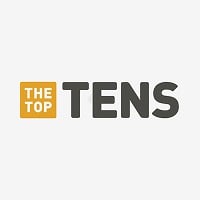 Bradley Charles Cooper is an American actor and producer. He has been nominated for four Academy Awards, three for acting and one for producing, and one Tony Award.
Did anyone see Joy? His acting just keeps getting better and better. Plus he is so easy on the eyes. (Hot) Bradley Cooper was the only actor worth watching in that movie! Why does he keep getting paired with Jennifer Lawrence? She is nowhere near his league in terms of talent or looks! I agree that he should be in the top 20. Maybe even the top ten.
Underrated on this list Nicholas cage shouldn't be on here this guy is better
Bradley Cooper in so many Oscar no need movies, you place him 148...get outta here
He is the one of the best actor in the world.
-captainkj6661
V 7 Comments
129
James Gandolfini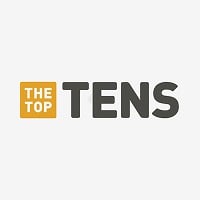 what happened to james gandolfini. The sopranos is one of the best shows if not the best shows ever. c'mon if freddie prinze jr. is 32 we could probably squeeze his big ass in somewhere.
No 100, come on?! He should be number 1!
Let me start by saying james gandolfini is in the top 5 actors in the world just his portrail as tony soprano alone gives you that incredible insight of what a actor can do he's up there with de niro pacino denzil washington brando its a shame to lose such a great actor R.I. P James Gandolfini 1961-2013 gone but not forgoten
130
Guy Pearce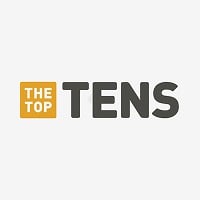 Can't believe he is not here! Everything he is in is brilliant and he is THE most underrated actor ever! Has everyone forgotten LA Confidential; Memento et al?
Very good actor, should be higher on the list.
131
Surya Sivakumar
He is a promising young star in Kollywood...
He is going to make his debut in Bollywod aswell as Tollywood...
He has the highest success rate among young actors in Tamil...

-
He is the handsome and cute actor in Tamil industry, no one equal the his six packs, he is a hard worker, and a social care taker and give education to poor children,
He is a Iron man of the Indian Film industries. No one can beat him. He is the next Young super star.
Most Handsome hero in South indian film industry. Acting king after Kamal sir, Most Talentable and hardworking person He is a great acting skills. he suitable for all kind of characters like Lover, father,cop, husband,villan etc..
I like Surya sir and I'm one of the biggest fan.. he has a lot of fans not only Tamilnadu also Kerala,Anthra and North India. Mostly Youngster's,Women's and Kids are his fans!
Vikram sir also king of acting and verities !
V 64 Comments
132
Gerard Butler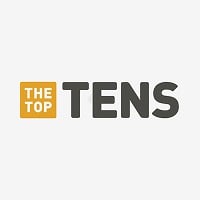 Gerard Butler should never be below David Spade, in fact no one should
Awesome actor
He is one of the best actors. He might not do box office block busters but his acting is great,should be in top 50
133
Ashton Kutcher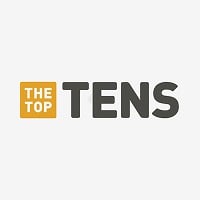 Too overrated. More a silly entertainer than an actor if you ask me. Not very convincing in serious roles and a total loss in comedy where he only can play a idiot or the bad acting not so funny type. Should be rightfully belong in the worst actors list instead this list.
He's an untalented idiot.
Right below Henry Fonda? Yeah, right.
excellent - yasimovi
V 4 Comments
134
Tom Hardy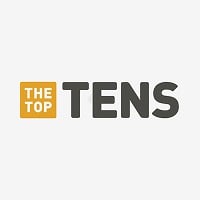 Best Actor right now! Watch Bronson, Warrior, Locke, The Drop, and Lawless to see masterful first class acting. can't wait for Mad Max, Legend, and Revenant.
Watch Locke for proof he's a great actor. Not many people can make talking on the phone and driving a car interesting for am hour and a half.
I would have voted Dicaprio, but Hardy at 195 when he deserves to be in the top ten is an injustice worthy of using a vote on
What! are you serious!
Tom Hardy 209! that must be a joke!
one of the best actors this century and ever, pure talent,great movies and outstanding performances.
Top 10 no doubt about it
V 13 Comments
135
John Wayne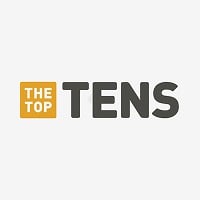 Marion Mitchell Morrison, known professionally as John Wayne and nicknamed Duke, was an American actor, director, and producer.
Extraordinary. He was not given credit for his acting ability even when he was in the Top Ten box office draws for 22 straight years. Looking over this list I see the demographics are severely weighted toward the younger generation. I would invite you to watch Mr. Wayne in Island in the Sky, The Searchers, The Shootist, or The Cowboys and watch some of the true subtleties of acting genius. Also, look for titles with the following actors; Gary Cooper, James Stewart, Charles Laughton, Cary Grant, Clark Gable, Paul Newman, Gregory Peck, Burt Lancaster, and especially, Walter Pidgeon (Mrs Miniver, How Green was My Valley, Manhunt). Please enjoy.
If I was ever stranded on an island I would want to be with him, I think
He was a lot in real life as he was in the movies, tall, handsome, kind &
200% male there will never be another John Wayne, EVER!
He is the greatest and my favorite. He made over 200 movies. - moose4life19
Zac Efron is above John Wayne. I've officially lost faith in humanity. - olliv
V 21 Comments
136
Tim Robbins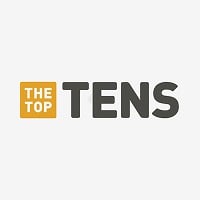 I can't help thinking about "The Shawshank Redemption " it's been voted to the best movie ever (imdb) Why? because of Tim Robbins. He is such a great actor especially in this movie. And not to forget the co. actor Morgan Freeman, he is GOD himself!
And of course "Nothing to loose" lol.
To find him this low just proves how underrated this brilliant actor is.
Best actor. So intelligent.
137
John Cusack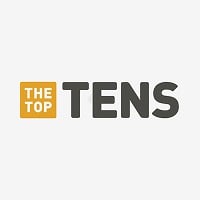 The best Actor 1408 was a great movie and 2012 don't you forget the con air and the new movie with cage ""the frozen ground" what about the number situation he is absolutely fabulous - ToptensA
His sister, Joan Cusack, also appeared in Say Anything, Ice Princess, Runaway Bride and Toy Story (2 & 3). John also appeared in Anastasia (1997) alongside Meg Ryan. - playstationfan66
Sixteen Candles, Say Anthing, Must Like Dogs, High Fidelity...
1408 being john malcovich grace is gone identity
V 3 Comments
138
Geoffrey Rush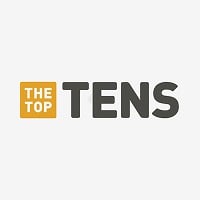 Another one who lurks in the shadows. When considering "the best actor ever, " most lists will have the typical, pacino, de niro, nicholson, penn; but Rush is one of the greats. I remember the first movie I eve saw with him, Shine. I was young and did not quite understand the film but I remember thinking "wow, this guy. " That attitude has not changed. Excellent actor. #1- David, Shine #2- Lionel, The King's Speech - zacenroe86
How can Geoffrey Rush not be in this list? He is one of the best actors I have ever known! He did a great role in the movie "The King's Speech. I like his face, the way he looks at people and also maybe his voice.
Was so good in Pirates of the Caribbean that they had to turn him into a hero! The best scenes in Pirates, to me, were the ones between Depp and Rush.
This guy is so great and he does NOT get enough credit!
V 1 Comment
139
Richard Burton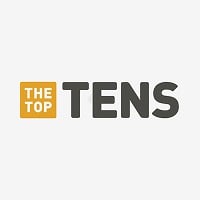 Watch "Becket" or "Who's Afraid of Virginia Woolf? " or "Night of the Iguana" and then compare... Burton belongs in the top ten! - TaylorBurton
Another actor who should be in the top 20
Incomparable and remarkable. No doubt in the top ten.
140
Joe Pesci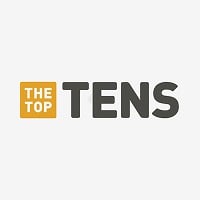 Joseph Frank "Joe" Pesci is an Italian-American actor, comedian and musician, known for playing tough, volatile characters, in a variety of genres.
Casino, Goodfellas, Home Alone 1 & 2... Say no more.
197!?!? That's a sin. He is Top 25 easily.
I would put him in my top 20
PSearch List
Recommended Lists
Related Lists
Top 10 Best Tamil Actors
Top Telugu Actors of All Time

Top Ten Actors In South India

Best Indian Actors and Actresses
List StatsUpdated 28 Jul 2017
146,000 votes
967 listings
11 years, 255 days old

Top Remixes (585)

1. Christian Bale
2. Daniel Day Lewis
3. Jack Nicholson
weel123

1. Daniel Day Lewis
2. Jack Nicholson
3. Marlon Brando
kbobsmith

1. Tom Hanks
2. Robert DeNiro
3. Johnny Depp
jerryman
View All 585
Posts
Error Reporting
See a factual error in these listings? Report it
here
.