Top Ten Greatest Actors
The Contenders: Page 8
141
Michael Keaton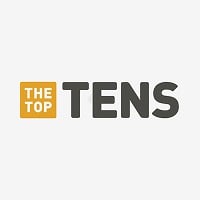 Batman, Beetlejuice, Multiplicity, Toy Story 3, hello? Why isn't Keaton on this list? Ok, maybe he's not one of the best actors, but he's just one of the funniest guys I know and he's a totally badass anyway and as it seems also a very kind guy in private.
His performances in Batman and Birdman were incredible, thank god he's on this list.
His performance in Birdman is my favorite performance by a lead actor in ANY movie.
A lot better than everybody thinks
V 2 Comments
142
Andy Serkis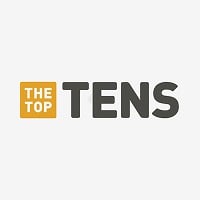 True talent, can do almost everything. Andy is also an amazing director seeing as how he directed certain scenes from The Hobbit.
While probably showing his face less than every other actor he gave CGI animated charakters a depth you never could have imagined.
He's got some of the best performances of all time, like smeagol/gollum in The Two Towers and Ceaser in Planet of the Apes.
143
Vijay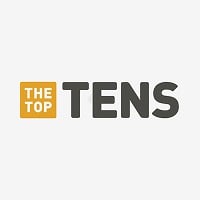 Super acting skill& having lot of fans
He is such a great in Tamil cinema. He is smart, handsome, great dancer, singer and very very good actor important he had lot of fans after rajini. He is next super star.
The only actor in the world who spend time for his fan
Great actor
V 36 Comments
144
Charlton Heston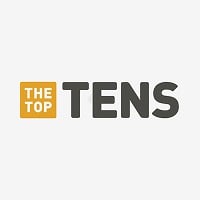 Half of the people who vote on this site don't even know who Charlton Heston is, or may not be old enough to remember him....what a JOKE..a actor for all time... Ben Hur, El Cid, the original Planet of the Apes movies, and a whole list of other wonderful and critically acclaimed performances..how can HE not be on this list..I said it before...what a JOKE!!!
The late, great Charlton Heston. One of the best actors of his generation. You're so right. Younger movie goers have no idea of quality acting. - ageistewart
BEST ACTOR EVER! The Omega Man, Ben Hur. This must be a joke right? I mean Brad Pitt in front of Charlton Heston?!
Chalton at 163? He should be No. 1! Such a noble actor! So good looking, so talented! guys, try watching great movies like Ben Hur, Ten Commandments, etc. I pity the young generation who did not have the chance to watch this great man in action.
V 7 Comments
145
Tim Robbins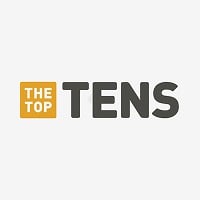 I can't help thinking about "The Shawshank Redemption " it's been voted to the best movie ever (imdb) Why? because of Tim Robbins. He is such a great actor especially in this movie. And not to forget the co. actor Morgan Freeman, he is GOD himself!
And of course "Nothing to loose" lol.
To find him this low just proves how underrated this brilliant actor is.
Best actor. So intelligent.
146
Richard Gere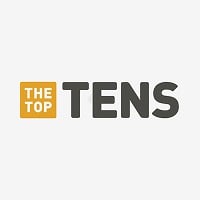 Never understood what all the fuss was about. But he can be very good. No really good. Loved him in "Unfaithful." - babydoll
His middle name is tiffany
He deserves a shout
147
Robert Carlyle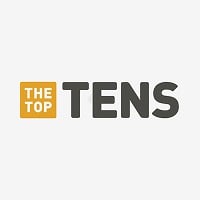 How is Jared Leto on this list, and near the top, no less... But there is no mention of Robert Carlyle... Or even Gary Oldman... These two are probably the most diverse and exceptional actors EVER, along with Johnny Depp of course.
Extreemly underrated actor who is moving whenever you watch him he seriously needs more exposure one of the best actors I've ever seen. Someone you actually notice for their acting ability when their on screen.
He played a great bad guy in James Bond.
It's a crime that he is below people like Daniel Radcliff, Robert Carlyle acts the majority of people mentioned out of the water
148
Ryan Reynolds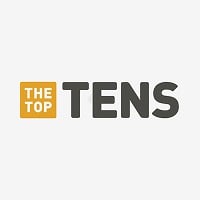 Ryan Rodney Reynolds is a Canadian actor and producer. He portrayed Michael Bergen on the ABC sitcom Two Guys and a Girl, Billy Simpson in the YTV Canadian teen soap opera Hillside, as well as Marvel Comics characters Hannibal King in Blade: Trinity, Wade Wilson / Weapon XI in X-Men Origins: Wolverine, ...read more.
He is such a great actor and he is so funny and sexy! definitely one of the best of our generation - katecameron
Of course he's awesome. Hasn't anyone even SEEN Deadpool?
He is too funny and very sexy!
His performance as deadpool is awesome
V 4 Comments
149
Anthony Perkins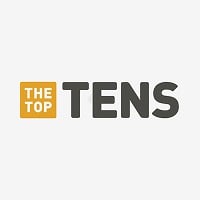 Anthony Perkins (April 4, 1932 – September 12, 1992) was an American actor and singer. He was nominated for the Academy Award for Best Supporting Actor for his second film, Friendly Persuasion but is best known for playing Norman Bates in Alfred Hitchcock's Psycho and its three sequels. ...read more.
His performance as Norman Bates in Psycho is fantastic!
He is cute too. - olliv
150 Mark Harmon
151
Zach Galifianakis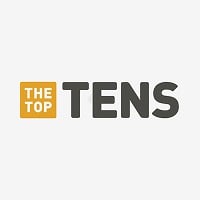 This guy is really funny! I really Like his acting and think he's cool. 10/10 - AlphaQ
152
Jason Segel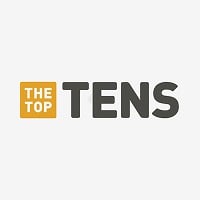 153
Robert Shaw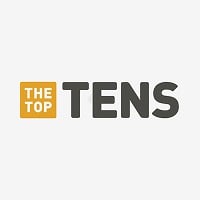 His last name is my first name so I guess he's a good actor.
Well, using your logic, the guy down the street from me has my first name as his last name so I guess he's a good cactus. That's your thinking. - BKAllmighty
154
Stephen Merchant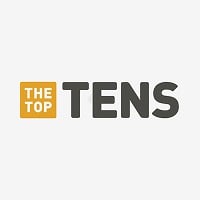 155
James Avery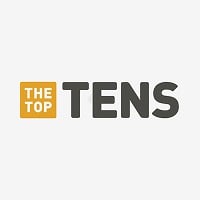 James avery Was Really good in fresh price of bel-air
V 1 Comment
156
James Corden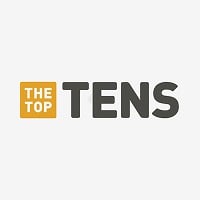 157
Jonathan Rhys Meyers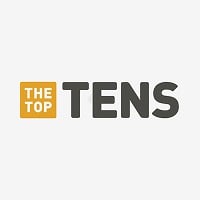 Jonathan Rhys Meyers, born Jonathan Michael Francis O'Keeffe (27 July 1977) is an Irish actor. He is best known for his roles in the films Velvet Goldmine (1998), Bend It Like Beckham (2002), Match Point (2005), Mission Impossible III (2006) and his television roles as Elvis Presley in the biographical ...read more.
Jonathan Rhys Meyers is the number one actor of our present times. He has an outstanding career since when he left school. He is a CULT FIGURE with films like Velvet Goldmine and the present NBC T.V. series Dracula. He is Henry Tudor in The Tudors and Valentine Morgernstern in the acclaimed Mortal Instruments and City of Bones. All his films should be studied in schools... He is adored by millions of fans woldwide as his characters cover the whole range of the social spectrum... Just watch him from CIA agent in Mission Impossible I to a journalist who saves children in Escape from Huan Shi or as a Politician in Belle de Seigneur next to Natalia Vodianova... His amazing career has also given us films like Prozac Nation, The Loss of Sexual Innocence, Matchpoint directed by Woody Allen... The Tesseract, Octane, From Paris with Love... This is an actor that should have been given an Oscar for each of his films... His brilliant career and life is an excellent role model for today's young ...more
158
Rowan Atkinson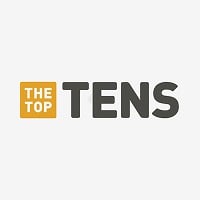 Rowan Sebastian Atkinson, is an English actor, comedian, and screenwriter best known for his work on the sitcoms Blackadder and Mr.
The man's very good at physical comedy, able to contort his face into a variety of different and hilarious expressions, such as in Mr. Bean and Johnny English. He's also, however, has a great feel for verbal comedy, and really puts effort into making his performance the funniest he can make it. Good examples of this are shows such as Blackadder and/or any of his live performances (Rowan Atkinson Live is particularly side-splitting.). He said himself that it's not so much about the joke as it is about the performance of the joke. Aside from this, he's also a very intelligent and interesting man in real life, and, all in all, a genius in every sense of the word.
He is the funniest guy in this world, all his movie was so fantastic. He can makes anyone laugh
Not just for Mr Bean, his role in shows like Blackadder
A true legend
V 22 Comments
159
James Cagney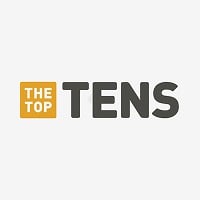 Laughing again. It's Cagney people! James Cagney! One of the top 10 greatest actors of Hollywood! Vin Diesel and Martin Lawrence are above him? This place is a disgusting joke. - Storm63
Played bad guy, good guy, singer and dancer. He was great and played his parts well.
Three words: Yankee Doodle Dandy. That is all.
Top 20 for sure
V 2 Comments
160
James McAvoy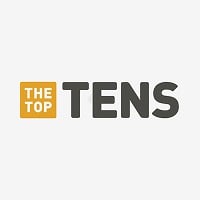 James McAvoy is a Scottish actor. He made his acting début as a teen in 1995's The Near Room and continued to make mostly television appearances until 2003, when his feature film career began and he continued to work in both areas from then on.
I was debating who to vote for (Robert Downy Jr, Alan Rickman, Johnny Depp or Gary Oldman) when I thought to myself what was the last movie you watched and actually thought Yeah that's believable acting. And then it hit me Cillian Murphy in The Wind That Shakes The Barley. If you haven't seen it, watch it.
So here I was looking for Cillian Murphy when I spotted my favourite actors name: James McAvoy. To be honest I had thought of him but then thought no, is he really the best actor ever? Then I saw the name and though ok yeah he's pretty amazing. Let's think, Penelope, Shameless and Inside I'm Dancing to name but a few. These roles couldn't be more diverse. To answer my own question, yes he really is the best actor ever (well in my opinion ever anyway).
If you haven't seen him act, do it, like now, seriously. :P Really though he's amazing.
You've seen him at Atonement, The Last King of Scotland, Becoming Jane, Wanted, X-men First Class... Need I say more! Please vote for James!
I love him very much! And I think that he's the most talented actor!
What's wrong with you people? Go watch some of his movies he's absolutely amazing
This guy can act! The only actor comparable to him is Michael Fassbender
This dude really becomes the character he plays and is one of the best at showing emotions! VOTE PEOPLE!
V 5 Comments
PSearch List
Recommended Lists
Related Lists

Top Ten Actors In India
Top Telugu Actors of All Time

Top Ten Actors In South India

Best Indian Actors and Actresses
List StatsUpdated 21 Aug 2017
154,000 votes
969 listings
11 years, 279 days old

Top Remixes (591)

1. Christian Bale
2. Daniel Day Lewis
3. Jack Nicholson
weel123

1. Daniel Day Lewis
2. Jack Nicholson
3. Marlon Brando
kbobsmith

1. Al Pacino
2. Robert Downey Jr.
3. Jim Carrey
ThisIsJericho
View All 591
Posts
Error Reporting
See a factual error in these listings? Report it
here
.