Top Ten Greatest Actors
The Contenders: Page 8
141
Taylor Lautner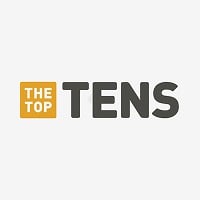 Why was he not put on this list? He is the best actor out of the Twilight Series, anyone that disagrees, good luck in the looney bin. - Ally131
"Best actor in the twilight series"- Ally131, that's not saying much because every actor in those movies are stale. This ugly guy is not a good actor. - nickisawesome
great actor and absolutely good-looking ;)
Please keep it up dear. I think you are great but lttle bit practice is necessary.
Come on should be top 50
V 3 Comments
142
Robert Redford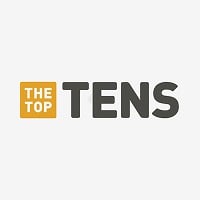 Charles Robert Redford Jr., known professionally as Robert Redford, is an American actor, director, producer, businessman, environmentalist, and philanthropist.
Are you kidding me? Robert Redford should at least be in the top ten. He has remained a Hollywood icon for decades and continues to shine as a director. Having been in a wide variety of movies and playing a wide variety of characters he has shown versatility as well as charisma. He was and remains as the best Hollywood has to offer. If you don't believe me, spend time with just one of his movies. You'll be hooked.
He did make the best movie ever along with Paul Newman.
Maybe just my age but growing up dreaming of Mr Redford and to this day, he remains the sexiest actor in my opinion.
145th, WOW!
143
Sir Ian Mckellen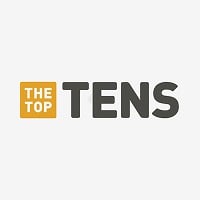 Sir Ian Murray McKellen is an English actor. He is the recipient of six Laurence Olivier Awards, a Tony Award, a Golden Globe Award, a Screen Actors Guild Award, a BIF Award, two Saturn Awards, four Drama Desk Awards and two Critics' Choice Awards.
I cannot believe how low he is on this list. Ian mckellen is a master of acting. When he is acting, you don't realise it is him. He is such a good character actor. But for example, Tom Cruise, when you watch him, you think. That's Tom Cruise. Sir Ian Mckellen is, in my eyes, the greatest character actor the world has ever seen.
234?
What's wrong with you people?
One of the BEST actors I have ever seen on any movie (may it be the lotr trilogy- in which he was brilliant, the xmen series in which he totally sold the character or the the vinci code)...
A fantastic actor and deserves to be much much higher than he is. His take on gandalf was one of the best performances I have ever seen and he was brilliant as magneto too
A wizard is never late. Nor is he early. He arrives precisely when he means to. And on this list he arrives at 141? Best actor ever.
V 10 Comments
144
Rupert Grint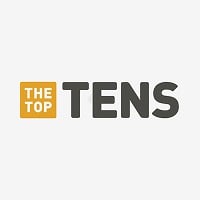 Rupert Alexander Lloyd Grint is an English actor who rose to prominence playing Ron Weasley, one of the three main characters in the Harry Potter film series.
The most funny..
The most amazing
The most charming
I can't believe that this is the spot which people think he is deserving!
He can act very well
And rupert grint or else
RONALD WEASLEY RULES MY HEART!
Perfect actor for Ron, but totally not sexy
Such a cute and funny character in harry potter and also a good actor.
Be honest Rupert Grint is better than
Daniel Radcliff - Roher1977
V 3 Comments
145
Michael Keaton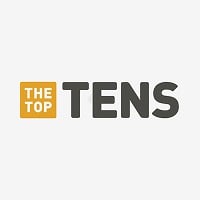 Batman, Beetlejuice, Multiplicity, Toy Story 3, hello? Why isn't Keaton on this list? Ok, maybe he's not one of the best actors, but he's just one of the funniest guys I know and he's a totally badass anyway and as it seems also a very kind guy in private.
His performances in Batman and Birdman were incredible, thank god he's on this list.
His performance in Birdman is my favorite performance by a lead actor in ANY movie.
A lot better than everybody thinks
V 2 Comments
146
Vijay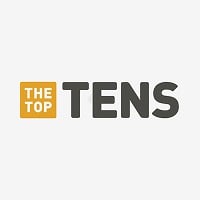 Super acting skill& having lot of fans
He is such a great in Tamil cinema. He is smart, handsome, great dancer, singer and very very good actor important he had lot of fans after rajini. He is next super star.
The only actor in the world who spend time for his fan
He is the one of the best actor in Tamil cinema
V 37 Comments
147
Charlton Heston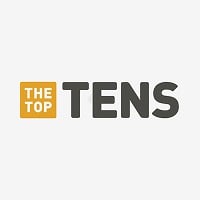 Half of the people who vote on this site don't even know who Charlton Heston is, or may not be old enough to remember him....what a JOKE..a actor for all time... Ben Hur, El Cid, the original Planet of the Apes movies, and a whole list of other wonderful and critically acclaimed performances..how can HE not be on this list..I said it before...what a JOKE!!!
The late, great Charlton Heston. One of the best actors of his generation. You're so right. Younger movie goers have no idea of quality acting. - ageistewart
BEST ACTOR EVER! The Omega Man, Ben Hur. This must be a joke right? I mean Brad Pitt in front of Charlton Heston?!
Chalton at 163? He should be No. 1! Such a noble actor! So good looking, so talented! guys, try watching great movies like Ben Hur, Ten Commandments, etc. I pity the young generation who did not have the chance to watch this great man in action.
V 7 Comments
148
Richard Gere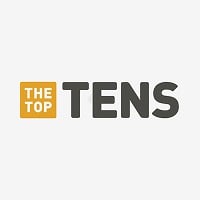 Never understood what all the fuss was about. But he can be very good. No really good. Loved him in "Unfaithful." - babydoll
His middle name is tiffany
He deserves a shout
149
Robert Carlyle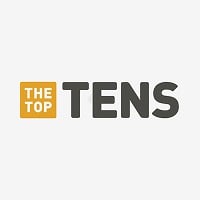 How is Jared Leto on this list, and near the top, no less... But there is no mention of Robert Carlyle... Or even Gary Oldman... These two are probably the most diverse and exceptional actors EVER, along with Johnny Depp of course.
Extreemly underrated actor who is moving whenever you watch him he seriously needs more exposure one of the best actors I've ever seen. Someone you actually notice for their acting ability when their on screen.
He played a great bad guy in James Bond.
It's a crime that he is below people like Daniel Radcliff, Robert Carlyle acts the majority of people mentioned out of the water
150
Ryan Reynolds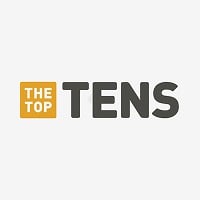 Ryan Rodney Reynolds is a Canadian actor and producer. He portrayed Michael Bergen on the ABC sitcom Two Guys and a Girl, Billy Simpson in the YTV Canadian teen soap opera Hillside, as well as Marvel Comics characters Hannibal King in Blade: Trinity, Wade Wilson / Weapon XI in X-Men Origins: Wolverine, ...read more.
He is such a great actor and he is so funny and sexy! definitely one of the best of our generation - katecameron
Of course he's awesome. Hasn't anyone even SEEN Deadpool?
He is too funny and very sexy!
His performance as deadpool is awesome
V 4 Comments
151
Anthony Perkins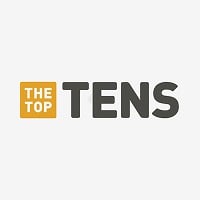 Anthony Perkins (April 4, 1932 – September 12, 1992) was an American actor and singer. He was nominated for the Academy Award for Best Supporting Actor for his second film, Friendly Persuasion but is best known for playing Norman Bates in Alfred Hitchcock's Psycho and its three sequels. ...read more.
His performance as Norman Bates in Psycho is fantastic!
He is cute too. - olliv
152
Zach Galifianakis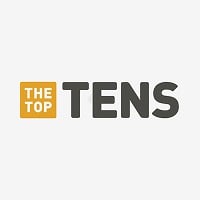 This guy is really funny! I really Like his acting and think he's cool. 10/10 - AlphaQ
153
Jason Segel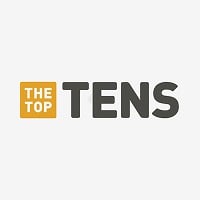 154
Robert Shaw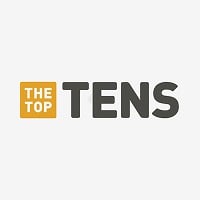 His last name is my first name so I guess he's a good actor.
Well, using your logic, the guy down the street from me has my first name as his last name so I guess he's a good cactus. That's your thinking. - BKAllmighty
155
Stephen Merchant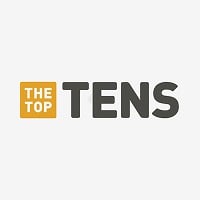 156
James Avery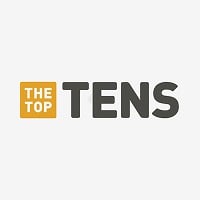 James avery Was Really good in fresh price of bel-air
V 1 Comment
157
James Corden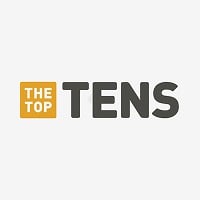 158
Jonathan Rhys Meyers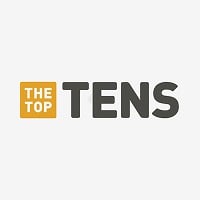 Jonathan Rhys Meyers, born Jonathan Michael Francis O'Keeffe (27 July 1977) is an Irish actor. He is best known for his roles in the films Velvet Goldmine (1998), Bend It Like Beckham (2002), Match Point (2005), Mission Impossible III (2006) and his television roles as Elvis Presley in the biographical ...read more.
Jonathan Rhys Meyers is the number one actor of our present times. He has an outstanding career since when he left school. He is a CULT FIGURE with films like Velvet Goldmine and the present NBC T.V. series Dracula. He is Henry Tudor in The Tudors and Valentine Morgernstern in the acclaimed Mortal Instruments and City of Bones. All his films should be studied in schools... He is adored by millions of fans woldwide as his characters cover the whole range of the social spectrum... Just watch him from CIA agent in Mission Impossible I to a journalist who saves children in Escape from Huan Shi or as a Politician in Belle de Seigneur next to Natalia Vodianova... His amazing career has also given us films like Prozac Nation, The Loss of Sexual Innocence, Matchpoint directed by Woody Allen... The Tesseract, Octane, From Paris with Love... This is an actor that should have been given an Oscar for each of his films... His brilliant career and life is an excellent role model for today's young ...more
159
Rowan Atkinson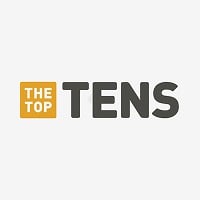 Rowan Sebastian Atkinson, is an English actor, comedian, and screenwriter best known for his work on the sitcoms Blackadder and Mr.
The man's very good at physical comedy, able to contort his face into a variety of different and hilarious expressions, such as in Mr. Bean and Johnny English. He's also, however, has a great feel for verbal comedy, and really puts effort into making his performance the funniest he can make it. Good examples of this are shows such as Blackadder and/or any of his live performances (Rowan Atkinson Live is particularly side-splitting.). He said himself that it's not so much about the joke as it is about the performance of the joke. Aside from this, he's also a very intelligent and interesting man in real life, and, all in all, a genius in every sense of the word.
He is the funniest guy in this world, all his movie was so fantastic. He can makes anyone laugh
Not just for Mr Bean, his role in shows like Blackadder
He is best actor. - PrathamK
V 23 Comments
160
James Cagney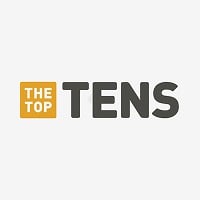 Laughing again. It's Cagney people! James Cagney! One of the top 10 greatest actors of Hollywood! Vin Diesel and Martin Lawrence are above him? This place is a disgusting joke. - Storm63
Played bad guy, good guy, singer and dancer. He was great and played his parts well.
Three words: Yankee Doodle Dandy. That is all.
Top 20 for sure
V 2 Comments
PSearch List
Recommended Lists
Related Lists

Top Ten Actors In India
Top Telugu Actors of All Time

Top Ten Actors In South India

Best Indian Actors and Actresses
List StatsUpdated 20 Sep 2017
158,000 votes
977 listings
11 years, 309 days old

Top Remixes (595)

1. Christian Bale
2. Daniel Day Lewis
3. Jack Nicholson
weel123

1. Daniel Day Lewis
2. Jack Nicholson
3. Marlon Brando
kbobsmith

1. Charlie Chaplin
2. Marlon Brando
3. Mammootty (Muhammed Kutty)
JoshyJohn
View All 595
Posts
Error Reporting
See a factual error in these listings? Report it
here
.