Top Ten Greatest Actors
The Contenders: Page 9
161
Chiranjeevi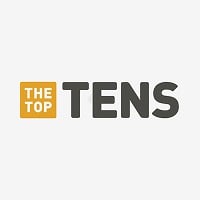 He is the Megastar of Telugu film industry.
He along with Rajinikanth and Kamal Hassan have the largest fan base in South India.
-
The art of being yourself at your best is the art of unfolding your personality into the man you want to be. Be gentle with yourself, learn to love yourself, to forgive yourself, for only as we have the right attitude toward ourselves can we have the right attitude toward others... All this I can see in CHIRANJEEVI sir... A Legend forever...
The almighty megastar is the only one who made cinema so popular in the south Indian cinema. He came, he conquered and he ruled the industry. A good, loyal and a humble person. Problem with people at andhra is the caste issue which is what makes them fight degrading the best hero.. Pity their baseless mud slinging on him, still he remains the GOD OF Indian CINEMA...
He is a not an actor he is a God of Indian film's only megastar all round hero no others this is true
V 65 Comments
162
James Cagney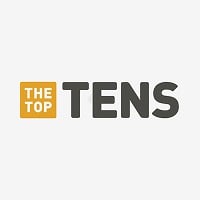 Laughing again. It's Cagney people! James Cagney! One of the top 10 greatest actors of Hollywood! Vin Diesel and Martin Lawrence are above him? This place is a disgusting joke. - Storm63
Played bad guy, good guy, singer and dancer. He was great and played his parts well.
Three words: Yankee Doodle Dandy. That is all.
One of the greatest actors of all time.
V 2 Comments
163
Rowan Atkinson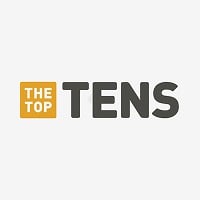 Rowan Sebastian Atkinson, is an English actor, comedian, and screenwriter best known for his work on the sitcoms Blackadder and Mr.
The man's very good at physical comedy, able to contort his face into a variety of different and hilarious expressions, such as in Mr. Bean and Johnny English. He's also, however, has a great feel for verbal comedy, and really puts effort into making his performance the funniest he can make it. Good examples of this are shows such as Blackadder and/or any of his live performances (Rowan Atkinson Live is particularly side-splitting.). He said himself that it's not so much about the joke as it is about the performance of the joke. Aside from this, he's also a very intelligent and interesting man in real life, and, all in all, a genius in every sense of the word.
He is the funniest guy in this world, all his movie was so fantastic. He can makes anyone laugh
Not just for Mr Bean, his role in shows like Blackadder
At least not at number 158. This person has good art and talent. Wish to see him on top 50 or 70 list. He has made a character (Mr. Bean) itself so famous.
V 21 Comments
164
Tom Hardy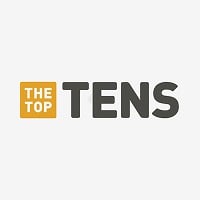 Best Actor right now! Watch Bronson, Warrior, Locke, The Drop, and Lawless to see masterful first class acting. can't wait for Mad Max, Legend, and Revenant.
Watch Locke for proof he's a great actor. Not many people can make talking on the phone and driving a car interesting for am hour and a half.
I would have voted Dicaprio, but Hardy at 195 when he deserves to be in the top ten is an injustice worthy of using a vote on
What! are you serious!
Tom Hardy 209! that must be a joke!
one of the best actors this century and ever, pure talent,great movies and outstanding performances.
Top 10 no doubt about it
V 13 Comments
165
Tim Robbins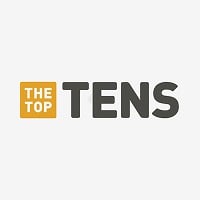 I can't help thinking about "The Shawshank Redemption " it's been voted to the best movie ever (imdb) Why? because of Tim Robbins. He is such a great actor especially in this movie. And not to forget the co. actor Morgan Freeman, he is GOD himself!
And of course "Nothing to loose" lol.
To find him this low just proves how underrated this brilliant actor is.
Best actor. So intelligent.
166
Sir Ian Mckellen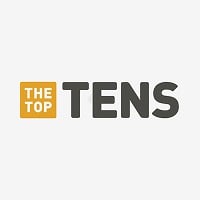 Sir Ian Murray McKellen is an English actor. He is the recipient of six Laurence Olivier Awards, a Tony Award, a Golden Globe Award, a Screen Actors Guild Award, a BIF Award, two Saturn Awards, four Drama Desk Awards and two Critics' Choice Awards.
I cannot believe how low he is on this list. Ian mckellen is a master of acting. When he is acting, you don't realise it is him. He is such a good character actor. But for example, Tom Cruise, when you watch him, you think. That's Tom Cruise. Sir Ian Mckellen is, in my eyes, the greatest character actor the world has ever seen.
234?
What's wrong with you people?
One of the BEST actors I have ever seen on any movie (may it be the lotr trilogy- in which he was brilliant, the xmen series in which he totally sold the character or the the vinci code)...
A fantastic actor and deserves to be much much higher than he is. His take on gandalf was one of the best performances I have ever seen and he was brilliant as magneto too
This guy should get an oscar. He's the best as Gandalf and Magneto! - BoltMarksman
V 9 Comments
167
Alain Delon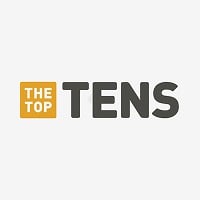 Alain Fabien Maurice Marcel Delon is a French actor and businessman, with French-Swiss dual citizenship since 1999. Delon became one of Europe's most prominent actors and screen sex symbols in the 1960s.
-who are you? -this isn't important! -what do you want? -I want to kill you!
Alain Delon is the most handsome man ever been
168
Chris Pratt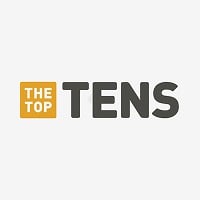 Christopher Michael "Chris" Pratt is an American actor. He came to prominence from his television roles, including Bright Abbott in Everwood and Andy Dwyer in the NBC sitcom Parks and Recreation.
He just became my favorite Actor after he was in Guardians of the galaxy, I actually didn't know about him before that, he's an awesome actor but why so low?!
He did an amazing performance in all his movies like the Lego movie, Jurassic world and guardians of the galaxy. His performance just WOW
155 still means this list is demented, but it is still better than 244
Should be in the Top 20
V 3 Comments
169
Anthony Perkins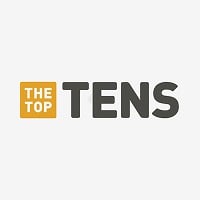 Anthony Perkins (April 4, 1932 – September 12, 1992) was an American actor and singer. He was nominated for the Academy Award for Best Supporting Actor for his second film, Friendly Persuasion but is best known for playing Norman Bates in Alfred Hitchcock's Psycho and its three sequels. ...read more.
His performance as Norman Bates in Psycho is fantastic!
He is cute too. - olliv
170
James Mason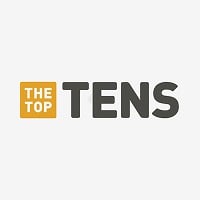 James Neville Mason (15 May 1909 – 27 July 1984) was an English actor. After achieving much success in the United Kingdom, where he was the top box office attraction in 1944 and 1945, he made the transition to the United States and became one of Hollywood's biggest stars. ...read more.
20,000 Leagues under the Sea.
Odd Man Out.
Journey to the center of the Earth.
The Desert Fox.
171
Kenneth Branagh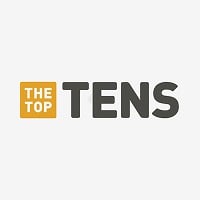 Amazing he is not in the top ten with Daniel Day Lewis
Lord Olivier reincarnate. Truly a magical talent on and off stage
172
Sean Connery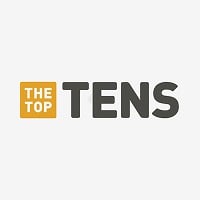 Sir Thomas Sean Connery is a retired Scottish actor and producer who has won an Academy Award, two BAFTA Awards and three Golden Globes.
Sean should definitely be higher on the list! Not only the Best Bond, he also is a powerful performer! The Untouchables, The Rock, Medicine Man, Finding Forrester just to name a few!
Understated, underrated. So natural that people don't realize he's acting. Few others could have done his roles as well - Billyv
What! 90? The untouchables, the hunt for the red October and the original bond gets him 90? Top 20 at least
He is one of the best of the best a true actor
V 10 Comments
173
Dr Rajkumar
I THINK ANNAVRU IS THE FIRST PERSON TO HIGHLIGHT THE NAMES OF THE FANS IN THE INTENTION THAT FANS ARE THE FEEDER OF THE CELEBRITIES SUPERSTARS BY TELLING THE GOLDEN WORD "ABHIMAANI DHEVRU"WAH WAH HATES OFF TO DR. RAJKUMAR I THINK NO HAVE GUTS TO BEAT RAJKUMAR AT PRESENT HE MAY NOT HAVING THE FANS BUT HE HAS WON THE HEART OF ABHIMAANI DHEVRU HE IS NUMBER.1 ACTOR IN SOUTH INDIAN FILM HISTORY SOMEBODY ACT CAN LIKE RAJNIKANTH OR ACT N DANCE LIKE VIJAY BUT NOBODY IN THE FILM INDUSTRY CAN ACT LIKE DR. RAJKUMAR THE RAJA OF SOUTH INDIAN FILM INDUSTRY DR. KUMARS FACIAL REACTIONS AND IMMORTAL LEGENDARY ACTING ABBAH ANNAVRGE ANNAVRE SAATI
In the cinema world, all actors know that, Dr. Rajkumar is the one & only singing superstar, who showed excellence in both fields of acting & singing. No other actors in world cinema has acted in different roles with ease & poise like Dr. Rajkumar. One should see Dr. Rajkumar's different roles in films and then sincerely comment on as to, who is number 1 in world cinema. In fact, Dr. Rajkumar is the greatest actor and he is legend of legends in cinema. Such an actor is, "Na bhootho, na bhavishyathi". Hat's off to Dr. Rajkumar.
He should be at first... No actor can be compared to him. Chiranjivi, rajini, kamal... And many more fans of him...

When Dr. Rajkumar left us scores of people came to see him, it is said that no any other great celebrities have so many people who came to see him during his assassination.

Amitha bachan told that if rajkumar was there in bollywood means we would have not been seen... That's the bow to annavru.
We miss you


Hello list makers in this list all actors are kings but Dr Rajkumar is a emperor. He is a emperor of world cinema.
V 49 Comments
174
Jared Leto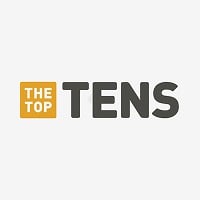 I love film with him. He have something interesting inside, and his eyes say something. I don't know why I love him like a actor. I know that he is very handsome but is not the reason...
This guy is a genie in a bottle. 39 yrs and look at him. If you unscrew the bottle you get acting, singing, the looks and those blue blue eyes. In Alexander I wanted to cry with him. He can do everything on que.
He is the definition of "method actor". He slept on the streets of New York City and lost 27 pounds to prepare for his part in Requiem for a Dream. He gained 62 pounds for Chapter 27. He puts EVERYTHING into his characters; and as his audience, we can't help but believe the person he is portraying. Actually, because of Harry Goldfard in Requiem, Jared Leto kept both my boyfriend and me from becoming heroin addicts in real life!
The PERFECT MAN, he is THE BEST ACTOR, I think he's charming, cheerful... he's very very handsome boy and I LOVE him. - Stevenuniversefangirl
V 50 Comments
175
Allu Arjun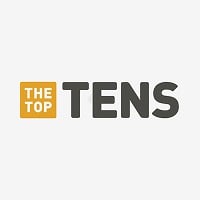 Love you allu arjun number 1 HERO
Stylish hero number 1
Stylish star
Brave actor and a good ☆ in comming time
V 8 Comments
176
Jennifer Lawrence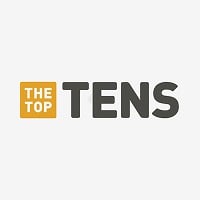 Jennifer Shrader Lawrence is an American actress. Lawrence began her career in television, playing her first major role as a main cast member on the TBS sitcom The Bill Engvall Show.
This list is for men only. Please take her off the list. - olliv
She's so funny and a great actor
177
Willem Dafoe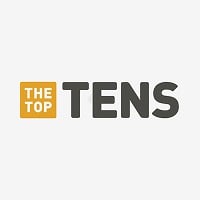 William J. "Willem" Dafoe is an American actor. A member of the experimental theater company The Wooster Group, he was nominated for the Academy Award for Best Supporting Actor for Platoon (1986) and Shadow of the Vampire (2000). He is also well known for his performances as Jesus Christ in The Last ...read more.
classic, why am i the first comment.
especially in the boondock saints. WOOH!
You've got to be kidding me. This low?! He played the perfect concealed insanity of Norman Osborne aka the Green Goblin in Spiderman.
He was actually Jesus in The Last Temptation of Christ.
V 1 Comment
178
Marcello Mastroianni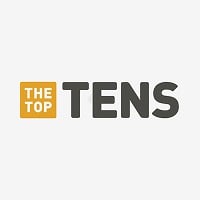 He is a great actor, very smart and wild.
179
Kevin Kline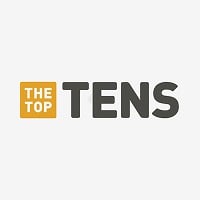 You can see he is acting, but it is ACTING.
V 1 Comment
180
Emilio Estevez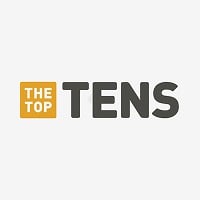 The movie "The War at Home" made me a believer in his talent, it's just a shame you don't see him a lot. Young Guns was pretty good too.
Forget Emilio..where is his dad..where is Martin Sheen..? A great actor and I haven't seen him on the list
PSearch List
Recommended Lists
Related Lists
Top 10 Best Tamil Actors
Top Telugu Actors of All Time

Top Ten Actors In South India

Best Indian Actors and Actresses
List StatsUpdated 30 May 2017
132,000 votes
911 listings
11 years, 196 days old

Top Remixes (579)

1. Christian Bale
2. Daniel Day Lewis
3. Jack Nicholson
weel123

1. Daniel Day Lewis
2. Jack Nicholson
3. Marlon Brando
kbobsmith

1. Shahrukh Khan
2. Al Pacino
3. Robert DeNiro
siddhu
View All 579
Posts
Error Reporting
See a factual error in these listings? Report it
here
.