Will Smith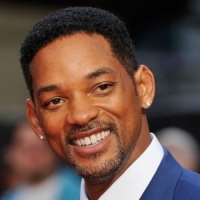 Found on files.biography.com
Info
Willard Carroll "Will" Smith, Jr. is an American actor, comedian, producer, rapper, and songwriter. He is best known for his acting career overall. He has been in many popular movies, These include, but are not limited to, the Men in Black lineup, Pursuit of Happyness, and After Earth. He is often referred ...
read more
.
Comments
Top
Popular
Newest
He should be 1#. He has made some of the best and most epic movies of all time (e. G I am legend, independence day, MIB, hancock) and can also do light hearted stuff like Hitch, the legend of bagger vance, and unique films like bad boys, the pursuit of happiness and Ali! He is also my fave rapper and the fresh prince of bel air is my favourite show of all time! Go, WILLARD CHRISTOPHER SMITH II!
This man - is a clown. I do not know why his picture is up with these other fine, great actors on this page. Why is not Denzel Washington's picture up. He is ten times the actor of Will Smith. Where is Morgan Freeman's picture as actor. Will Smith shouldn't be on a list of one of the best 200 actors of all time. Cuba Gooding Jr is 5 times better then Will Smith. What about Forest Whitaker - a very -very fine actor. I think that by showing Will Smith's face, on some of the greatest actors of all time, is sickening and down right insane. It makes me sick to my stomach that his face and name was on the same page as some of these great actors.
All of the different movies that he was in. He has played so many roles. He's went from playing a bad ass, to being that poor person on the street that has to grow, and also from that class clown in his play in the fresh prince. In every movie that he and T.V. show that he has been in he has embraced his role and used it to the fullest. If he wasn't in certain movies, they would instantly drop down in their ratings.
One of the best actors I have ever seen. There is not one role he has done that I wasn't impressed with. I am Legend, Independence Day, Enemy of the State, Seven Pounds, Ali, The Pursuit of Happyness to name a few. This guy really brings stories to life and inspires people to think when you watch his movies. You cannot deny that this man is very talented and he deserves to be at least in the top three.
I can't believe he isn't higher on the list. Have you seen The Fresh Prince of Bel Air? Even from the beginning, he could act! Very well! Way too well! This is a guy that can make you laugh until your stomach hurt, but can also make you cry until your eyes are dry! Series, movies, wherever he appears, he will either make you laugh or cry, and anybody who can convey those two strong emotions into a perfect balance has to be the king of actors!
A great actor, intelligent too. His dramatic roles are outstanding. I have a great deal of respect towards this great actor. He should definitely fly up this vote ladder. This is not his place.
He made me laugh in Bad Boys, he made think about our future in I Robot, and he made me cry in 8 pounds, I am legend and The Pursuit of Happyness Though I do love Johnny Depp and think he is an amazing actor also(at no. 1) I don't feel like he displays the amount of emotion that Will does and can move an audience like Will can. It's a shame he has stopped acting. - neemsay
The only actor in hollywood being able to play any caracter and being just awesome. He is just perfect in "I Am Legend" and "The pursuit of Happiness"
He is a very good actor I love him and his children. For a manlike than he can act and he is sexy and beautiful and also his wife and kids. His movie or film is very good and interesting to. Don't you love him too!
It makes me sick that will smith is at 160 he should be about 150 actors further up at least, he is brilliant I would say as an actor he has only had one dud movie and that was Wild Wild West, He has been excellent since his days of The Fresh Prince.
Has anyone here seen Seven Pounds? That's really all I need to say. However there's also The Pursuit of Happiness, I am Legend and Men in Black! I give him 5*'s for all performances, he's a rare talent in present day Hollywood! - DamonSalvatore
His role in 'The Fresh Prince of Bel Air' is the complete opposite of the roles he often plays in films in more recent years, such as Enemy of the State, Men in Black, After Earth.. The list goes on.. And he can sing!
Will smith is awesome he was funny as hell in the fresh prince of bel air and was great in I am legend that movie was so good and I felt the sadness when he had to kill his dog he was also a pretty good rapper. He has done it all give him number 1 on this list
Fresh prince of bel- air that show was always so funny because of him
Acting at its best in SEVEN POUNDS and THE PURSUIT OF HAPPINESS... He is truly awesome...
His performance in bad boys and men in black is speechless. His ability to select variety of films is the secret behind his success.
This man should be in the second spot. Will is not just the greatest actor he is also the most wise and humble actor as well, it would be a great honor to meet this man.
In west Philadelphia born and raised! The best actor ever! He has talent, humor, beauty and he has been in most of good movies: I robot, bad boys, men in black, hitch, hancock! Why he isn't in the top 3 men?
I have nothing against Will Smith, I feel he's a top 50 actor but I would take him out of the top ten and replace him with Dustin Hoffman, Anthony Hopkins, Denzel Washington, or Morgan Freeman. It's hard for me to evaluate Mr. Kahn because I have never seen him. That he is better than Hoffman and Hopkins is quite hard to believe. If he was, I think even in America I would have at least heard of him. I think the rest of the top 10 is pretty legit.
Seriously? Will smith is a great actor but he shouldn't be on this list. Most people are commenting on I Am legend which is the third film adaptation of the novel. The other two films were last man on earth starring Vincent price and omega man starring charlton Heston who are both better actors.
He can do comedy incredibly, rap, and do drama. He make everything sound great. Even those moments at the end of Fresh Prince of Bel Air when they would just pull random drama moments out, Will Smith made them good.
This guy can do anything. Comedy (Fresh Prince, Men in Black), action (Bad Boys, I Robot), drama (I Am Legend, Ali) and more, whereas most actors specialize in one or two genres. He is definitely one of the best actors in modern Hollywood, should be a few spots higher.
I love that guys acting since the fresh prince of Bel air I was only 4 when I started watching the show.he is an amazing rapper a great actor and a great dad above all things and I love him for that.i wish to see him eye to eye some day
You guys must be kidding me if you have doubt about this damn cool man. He is the greatest actor that I ever seen in Hollywood. Would you tell him that I adore him so much? )
Will Smith is a movie star. Not a good actor. There's a huge difference between Ed Norton and Will Smith. One is a professional actor who takes his roles seriously, the other one shows up on set and reads his lines off a cue card, and cashes his check. - kpopcraze
Will Smith is a great actor! He's able to make the audience feel how his character felt in each situation they're put in and not every actor can do that. This man deserves to be at the least in the top 5!
Related Lists
Best Sam Smith Songs
Top 10 Best Will Smith Songs
Best Will Smith Movies
Best Elliott Smith Songs