Greatest AFL Players of All Time
The greatest players in the history of the Australian Football League.

1 Leigh Matthews

His strength and will to impact contests, won matches. Deservedly one of the all time greats.

Best player other then myself to play the great game of australian rules *dab*

Won Hawthorn's best and fairest at the age of 19, in the year Peter Hudson Kicked 150 goals and Hawthorn won the '71premiership. Think about that.

This man is the best voted best player of all time. Kicked 915 goals as a small forward, and voted player of the century. Won 8 premiership medallions as a coach and player for the hawks, he's won a coleman and 9 best and fairest.

2 Wayne Carey

On his day and believe me he had many great days the most dominant footballer ever
No one comes close to this bloke called the king

Best contested mark the game has ever seen and as good at ground level as anyone his size has ever been. Best on-field leader of the modern game. The complete package who dominated from centre half forward but could play anywhere if required. What puts him above all others though is his match-winning ability. He wasn't just great, he was great when he needed to be!

As a Bulldog suppotrer, I would always love watching Wayne play, he has a smooth class and football skills that no other play can match, all opponents feed him because of his skill.

Made his teammates better players, could single-handedly turn games around off his boot alone. Stats will never be able to do justice to the true GOAT

3 Gary Ablett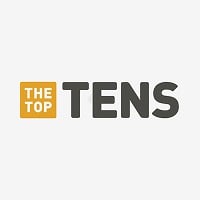 Gary Ablett Jr. is a professional Australian rules footballer playing for the Geelong Football Club in the Australian Football League. The eldest son of Australian Football Hall of Fame member and former Geelong player Gary Ablett Sr., Ablett was drafted to Geelong under the father-son rule in the 2001 ...read more.
Has dropped out of the conversation as GOAT as his output slows. You only need to look at the late noughties and early 2010s to remember what a king he was in his prime.
By far the greatest player in terms of passion, class and showing how the game should be played.
Gary is the overall best player in the AFL and always will be. I am so glad he is playing for Geelong again.

GO CATS!
Superstar.How you can compare any player to him.Chris judd was an idividual,Gary played for his team and cluld play anywhere on anyone.
4
Gary Ablett Sr.
Amazing user of ball, physically strong, most versatile and damaging around goal.
This dude is great. Even if you don't barrack for the Cats he is still a legend, freak or whatever you wanna call him. He is definitely in my top players.

This is my top 5...

1. Garry Ablett junior is just like his father, or maybe even better. Definitely first because he reads the play so well, he's talented and is always reliable to get at least 25 disposals a game.

2. Gary Ablett Senior is just a freak (Full stop).

3. Jonathan Brown is in there. He is brave as you can tell with all his reconstructions, great vic bloke who never gives up and will never stop playing. Said he will not leave the Lions even though Collingwood gave him a couple hundred thousand more he still said NO. Can still play fotty in 2014 and can still kick thw winning goal or the mark of the year.

4. Daniel Rich is in my top five. Where the Hell is he on this page, he can kick 80 metres and has the speed. Definitely going to be a freak in the years to come.

5. Pearce ...more
Gary Ablett senior is easily the best player I have ever seen play the game. He is closely followed by Gary Ablett Junior. Leigh Matthews is number three. Lance Franklin does not rate in the top 10 nor does Wayne Carey. Tony Lockett better than both of them.
Greatest player I have seen he has brilliant consistency. He is the best kick ever. To kick 65 metres on your right foot and 60 on your left is amazing, when some players can not even kick 50. He kick a kick against hawthorn that went around 80 metres. He had excellent hands and perfect judgement. His speed is astonishing he could not bet beat. Ablett could have the whole back line on him and still kick goals. 9 goals against richmond at half time from the wing is incredible. He had the best season of any footballer in 1993. He his the best footballer by a country mile.
5
Ted Whitten
You don't get called Mr Football while you're still playing for no reason.
There is a whole game named after him and an oval and I believe a medal two (not in the AFL but for the club) should be on top.
Ted Whitten is nicknamed "Mr Football" because he is the best at football
If your're called mr football, I think it's for a good reason.

One of the top Aussies to have ever set foot on this land.
6
Chris Judd
His best was electrifying. Such an accomplished player in so many aspects of the game. His approach and attitude to football enabled him to get the best out of himself. What did he say in his biography - I recognised Chris Judd the footballer was just a character created by the fans / public. He has maintained a great perspective on the game that is Aussie Rules.
He is the absolute goat, he changed the game in every regard. #upthejuddy
Judd's contested football, ability to get the ball away to a teammate when he has 3 players hanging off him and his ability to turn a game is second to none. Now he's starting to kick goals. Magnificent
chris judd is by far the best he's got the paste talent and one of the best centre clearences in the afl and already wrapped up 2 brownlows how good is that
7
Robert Harvey
You have to love the composure, honesty and gut running of this team first player. One of the most highly respected universally loved players ever.
Easily one of the greatest players to ever play his achievements say it all.
2 time Brownlow Medal winner
8 all Australian
4 club best and fairest
2 time AFL MVP award ( Leigh Matthews Trophy)
Herald sun player of the year award winner.
Not many players who have had a track record like that.
Most underrated player ever. Amazing ability to hit target after target with his 20-30metre short passes/
His level of sportsman ship and ability to run any other player on this list off their legs should really have him at no. 1
8
Jason Dunstall
For someone who just got behind opponents and pushed ( sarcasm intended) he was an extraordinary mark on the lead. Great hands, accurate kick and only Pratt and Hudson kicked more goals in a season and they never dished one off to a team mate. He was a fantastic big game player and continued at an elite level even when Hawthorn went in to a decline.
A Hawks legend a real sharpshooter who often kept the team in games when they no right to be winning
Best goal kicker
What a player definitely one of the best
9
Tony Lockett
Watched the game non stop for 40 years at the saints if live games in those days for every club he would be the best ever and yes better than Mathews the man was a complete freak
Will I ever see the day that anyone gets close to Lockett's record. I won't hold my breath!
In his area, just get ready for the next centre bounce. It will most likely be a goal to Locket. Is the only player who can win a game off his own boot.
Power forward. Only way to stop him, was to stop the ball heading his way. Great hands and a great shot for goal.
10
James Hird
Seemed to always have time when in possession, unbelievable grace and talent
Better than all except for maybe ablett snr and carey. But better to watch than carey and premierships which ablett snr did not. Judd and ablett jnr close but can't match the flair!
The best 4 sure him and matthew lloyd made the afl superb
Brownlow Medalist, Premiership Captain, All Class and now hopefully will get to be a premiership coach!
The Contenders
11
Kevin Bartlett
The ordinary man who did extraordinary things.
Pretty good lad
Kevin is a goat
Receiver nevergot dirty quick to pounce on other player's hard work...
12
Nathan Buckley
One of the Greatest football mind last to ever play the game. Hope he wins a premiership some time soon.
The ultimate competitor and professional. A better kick I have not seen.
The GOAT. If he played for any other club, this would be undisputed.
Hands down to Nathan Buckley who has been a Collingwood all time great. Hard nut at the footy, and was so close to winning a premiership for the pies. Definitely should be in the top 5!
13
Buddy Franklin
Freak. Match-winner defined. The man who owns big moments. Unstoppable at his best.
The very best player in the game bar none. To kick 65 -70 goals a year and play Winger, Half forward, Full Forward is a testament to the complete player that he is. I reckon he will have 900 or 1000 goals by 2021.
Buddy is the freakiest forward the afl has ever seen with his insane range and skill, talent and especially passion for the game. He's the full package with his work up the ground!
Since he was in the draft and then to the Hawks my team, he was an amazing player total class. Remember his 13 goals it was amazing.
14
John Coleman
I'm not old enough to have seen him play but must have been one hell of a player based on older people describe.
Had lunch with some workmates in about 1991 and we joined up with 4 older gents who were having there monthly 'catch-up'. ( It was around the period where many in the press were speculating that Garry Ablett And was the best player of all time.
None of these guys barracked for Essendon but to a man, each of them scoffed at the suggestion that Ablett and was in the same class as Coleman. They say he marked from anywhere, was too quick for any opponent, a great kick and a constant match winner over his 99 games. 'We will never see his like again'.
These are similar to the stories my parents, uncles, aunties, grand parents etc told about Coleman. Was he the best ever? I don't know but the generation that saw him say he was.
So good the crowd, including opposition supporters, used to move up and down the ground at each quarter change just to watch him play. Probably the best ever, dominant on the ground, untouchable in the air, just played too long ago to be clearly remembered of just how good he was. Sadly a short career. Those who know, know why the league's leading goal kicker now receives the Coleman medal.
Like the oldtimers say "blind people would go to the footy just to hear Coleman kick the ball".
You're all too young to understand but kicking around 538 goals in under 100 games is ridiculous. Best player of all time probably, much ahead of the likes of Chris Judd and Kevin Bartlett even.
15
Matthew Richardson
Richmonds best goal kicker besides Jack Titus and he was strong and fast
800 GOALS IN A POOR SIDE THAT COULDN't DELIVER the BALL TO HIM SATISTICLY BETTER THAN CAREY MORE GOAL MORE MARKS MORE KICKS had a huge tank could run like a midfielder imagine him in a good team would have been unstoppable he probably not number 1 but should be in the top 10 with out question I think he's the best center half forward to have played the game and I'm an essendon fan
Magnificent player. A fantastic ability to take high and stretched out marks and an amazing goal kicker too. Deserve red a lot better than 23.
Should be higher on the list, played with an average team for most of his career and still kicked 800 goals!
16
Michael Voss
Absolute champion player! Skillful, strong, fantastic finisher. Lead his team by example. Unbelievable work ethic on the ground.
A real tough nut, but always had great awareness of his teammates around him
Did all the hard unnoticed work in a scrap as well as performed the miraculous. An absolute game changer, he led his team by example, put his body on the line and did whatever had to be done to inspire his team.
Totally needs to be in top ten. Literally carried inspired drove the lions into and win 3 grand finals by his play and leadership
17
Peter Hudson
Quite simply, the greatest full forward to ever play the game, his goal average is higher than anyone else's. If he hadn't missed five years of VFL footy, he probably would've broken all the goalkicking records... Most goals in a game, year and career.
Met this man in December last year, a fantastic bloke. Would've loved to have been there to watch him at the peak of his powers.
His career was cut short by injury but he was the best
Hudson is the best forward I have ever seen play
18
Greg Williams
He was awesome to watch live. He'd be in a pack looking one way and handball the other way to a player 20 yards away. In a pack it was like he slowed down time, ducking and weaving standing still, and still not gettin tackled. Just magic.
Should be in top 5 @least. Vision on field 2nd to none.
Reliable and pin point accuracy handballs and kicks
Pure Champion.
19
Alex Jesaulenko
Jezza you Beauty enough said Jezza is one of the greatest players of all time if not the best he was able to take brilliant marks kick great goals the only blue to kick a century of goals in a season and took the mark of the century in the 1970 grand final kicked 7 in 1972 and was the last captain coach to captain coach a premiership in 1979.
For his size, he had an amazing leap and grip for the ball, and could always be relied on to kick a goal when needed
Simply the most elegant player there was...
Balance poise all weather player was never beaten one of the few players who could play either end witch a lot of the top players couldn't do
20
Matthew Lloyd
Matthew should still play. I play footy and I look up to him a lot. His my hero. That's why I love the bombers. In the EJ game (2013) he was a superstar I've got something to say Matthew you ROCK
A true legend of the game. One of the best players I've ever seen.
Lloyd was one of the greats. Fantastic player should be ranked a lot higher!
Definitely, Key essendon forward and brilliant Essendon Forwards coach!
21
Bobby Skilton
Both sides of the body. Heavily tagged (bashed) every week and still starred
Left or right foot and over his head. Bashed and bruised he won the ball against winning rucks. Had to fight for every kick and still won three Brownlows. Never reported nor suspended and always humble. Belongs on everyone's mantle piece among the very best.
Undoubtedly the best and fairest player of all times
South melbourne swans
22
Mark Riccuito
The best I have watched. Hard as nails, great leader and can be a brutal full forward
Great player
You are my second favourite of all times you are so the best
Best player for hard ball gets off all time
23
John Nicholls
Are you kidding? Number 30? Big Nick was 'the general' who directed play and had a huge influence on so many games. He was the engine room of the mid-field of his day via his wonderful tap ruck work. John Nicholls had one of the best football brains of all time and, with his size, ability and ground leadership, he deserves, (along with Polly Farmer, incidentally), to be rated in the top 10.
24
Kevin Sheedy
Better coach then player, legend
The best bloke ever and 778 goals are yo kidding me
Alright Player, Fantastic Coach
25
Graham Farmer
Not just a brilliant player, but changed the way the game is played. Overcome the most incredible adversity in life, to make his mark. Virtually the father of handball.
How Matthews is rated ahead of this bloke is staggering. Matthews was quite simply just a thug.
Everyone I know that saw this bloke play rated him as the best they had seen. Gave Bobby davis and Geelong glory. And coached WA to 1977 state of origin demolition of Victoria.

"The only individual man that changed the game".
Has to be in the top 10 if you saw him play it left no doubt he was one of the greatest players
26
NIck Maxwell
What a joke. Maxwell has never had an opponent in his life, all he does is punch when he could mark the footy. Any muppet can do that. Can 't kick the ball either. He's not in the best 500 of all time, let alone, the top ten.
Just a goat as a Collingwood fan nobody could completely neutralise blades of grass as well as he could And his ability to stand there by himself and direct far better players to cover his man was just elite nobody will ever do it like him

(All love premiership captain and a genuinely great leader but probably not deserving of and top 50 spot)
I think this is pathetic he should be know where near the top 5 and there is way tougher players than him. He's to soft
Will go down as the best player ever to play the game. An icon. A household name. We should all take a moment to be grateful we saw the Great Nick Maxwell play in our lifetimes
27
Nathan Fyfe
His best is as good as anyone to have played the game. Hopefully he can have a few injury free years in the back end of his decorated career.
I'm a collingwood surporter and 53yo l would have said blight but now nat is the best play in afl I've ever seen great all round player captain ticks every box number 1 for sure
Current 2019 AFL Player rated #1.
Averages more Brownlow votes per game than any other modern era footballer.
In my opinion currently in this day and age the most skilled afl player
28
Royce Hart
If football was an art form Royce was the master artist, great leap in his younger days, seemingly out of a contest would soar through the air to take a crucial grab and goal with a flat punt. Was a big game player would would run on when the game was in the balance and lift the team. The whole team lifted when he was on the field and was instrumental in the 73/74 flags.
Royce is the 2nd best player ever. He invented current footballs skills. He taught himself how to kick a drop punt and was a genius at it. His high jumping technique for marking is perfect. He is the best captain ever. He stood up and guided Richmond to flags in 67, 69, 73 and 74.
Hart was a Richmond all star and took one of the greatest mark of all time WHAT A CHAMPION!
29
Ron Barassi
Probably rated about where he should be for football ability but deserves to be in the top ten just for his fantastic contribution. I shook hands with him when I was 12 in 1957 and only just washed my hand the other day.
In my day every Melbourne supporting kid, and there were thousands of them in those days, wore a number 31 jersey. He was and still is a true inspiration.
Barassi was right up there with Teddy Whitten for sure.
he's a gun
30
Mark LeCras
Greatest small forward in the game.Changed the way a small forward played the game.
Absolute gun of a footy player and is the greatest set shot to ever live! He is a versatile player that can play anywhere on the ground and should at least be in the top 5
Always plays as a team only goes for goals if there is no more options and should be in the top ten
He is not the best player of all time but he shows incredible speed and is a great kick at goal
31
Malcolm Blight
Wayne Carey was the best player I saw play in the 70 years I followed AL football
Agree that he was a jet footballer of the highest order. Could play every position on the ground and was a constant match winner. Clearly better than most players rated abovehim on this list.
Had all tools in the kit bag above and below the shoulders.
Best ever moustache
32
Dean Cox
I love big cox
Awesome tall man
Most AFL games played by Eagles
One of the best ruckmen ever
33
Stephen Silvagni
Silvagni is the best full back in afl history he should be in the top 10 instead of nick maxwell
Best full back of all time. Played in the era of power Forwards like Ablett, Lockett and Dunstall.
You're the best player ever I wish you still played
By far the best full back ever. Deserves alt better.
34
Andrew McLeod
Why isn't he number 1 on the list! X2 premiership player x2 norm smith never played a bad game ever and so classy and skilful the best by far.
Two norm smith medals deserves top 20 that all I need o say
This legend should be in the top 5 at least
Absolute legend. Should be in the top 15
35
Gordon Coventry
The great goal kicker who excelled and kicked tons on atrocious mud pits.
Great in finals also
Better than locket
In his heyday this man is the difference between Collingwood and the rest of the VFL team. In the late twenties and the early thirties. A tough and rugged players who drew the attention of every coach when he plays. Makes a habit of kicking 100 goals a seasonis at atime were on 16 games a season. Where Tony Lockett needed motivation to kick his 1000 or so goals Gordon Covenry set a legacy that took other full forwards overifty years to surpass. The greatest spearhead of all time.
36
Ben Cousins
Superstar outplayed opponents with pure determination and endurance.
Heart and soul of his footy club. Endurance gutsy player got to be up there with the greats on the field and on the party
Amazing player very talented. Up there amongst the best for sure.
One if the best of all time would be shocked to see him not in the top 19 he sure deserves it!
37
Dane Swan
How the hell is Dane Swan not in top ten I mean Gary Ablett is not getting high 30 disposals any more if you have a look he's getting low thirty high twenties and swan is still doing what he does best he's a brown low winner I mean come on nick maxwell isn't as good he should be in the fifty mark. Swan has skill, amazing at getting the clearances 30 or 40 disposals and KICKS GOALS! Give him a break would ya, he easily deserves top 10 a 6 year old could put him top5! You can't get much better then a guy who gets 35 disposals gets at least 5 clearances and kicks a goal or two that's WHAT ABLETT DOES! That's why I give my vote to Swan
Swan was very consistent and should be higher then a lot of those infrount of him took over games and won off his own boot top 20 for me
Dane Swan is an amazing footballer he can almost close is eyes and get 35 Disposals and doesn't need to think about 30 of them I reckon he could get to the top ten, and also he kicks goals while having 30 or 40 disposals he is very fast and picks the right timing to get the ball, wins clearances and just dominates
Freakish player. Racks up possession like nobody else. Be game player as well, kicks goals regularly and loses the tag.
38
Peter Daicos
At a time when no-one else could conjure the impossible dribble goal, Daicos did it consistently. The buzz and anticipation when he went near the ball within 50 from goal is unmatched.
Brilliant skillful clever player still the best small forward ever kicked 90+ goals in a season I haven't seen any other small forward do it especially these days.
Only a Collingwood fan would have him in the top 1000! Averaged about 5 touches per game in his final 4 years. Kicked some freakish goals but didn't do much else.
So talented and changed the game with his amazing skills
39
Matthew Pavlich
A seriously good player and leader, who would is too often overlooked in these discussions, I think because he was not front centre of popular media in Victoria.
Much better then a lot off those players above. Should be in the top 15
Amazing, deserves to be number 1. Destroys everyone in history
He should be way lower down. Heaps of players that are behind him on this list are so much better than him
40
Nick Riewoldt
Honest and hard working. One of the hardest CHF to match up on in the history of the game.
Hard working and my opinion is that he is either the BEST footy player of all time or the best for saint kilda..

He's been playing for years as the captain and he's still having a go!
Honest, hard working, never give up attitude... Plays for the team every game. Demands the most & the best from himself... And his team mates. A good leader/teacher for the kids.
Dealing with the loss of his sister, he still is one of the best players to ever play AFL
41
Adam Goodes
How versatile and talented was Adam Goodes? He could play from ruck to rover, forward or back. An amazing athlete. If you lined them all up and had a draft to build a team around, he would be one of the first picked (and not just because of his obvious on field talent - good clubs are made of good people).
25 is definitely to low for Adam goods should easily be top 10. Any double Brownlow medalist at this day and age should be at least top 20.
Adam Goodes your a fantastic player maybe not the best but your still awesome.
Best player in the history both on and off the field. He could play any position and one of the first ruckman to ever win a brownlow (2 in fact) He had the skill of a ruck rover and played like no one else. He could take a grab and whilst still having the mobility to dodge through his apponents with ease. Respectable person off field as well showing the best leadership the swans have ever seen along with his indigenous input which will last within our game forever. Best player that the AFL has ever seen and completely underrated. Legend of the game and inspiration to all.
42
Patrick Dangerfield
What a competitor and role model on and off the field. The best all round athlete to have played the game. He can do it all. The best all round player I have seen.
The GOAT of AFL Football, no one has ever showed the speed, strength, athleticism and effort that he has
one of the smoothest players in the league ever. he is so silky the way he clears the ball and leaps up with those cat like reflexes he is one of the greatest of all time. go cats and I love paddy d
The way he gets the ball and runs and kicks goals even on men leg he kicked 5 he is the best ever number won yep the best not many players can do what he can do he is insane like
43
Darren Glass
Greatest defender ever made SOS look like a country hack.
This player is great he was captain for 4 years and made it a great 4 years forthe eagles
44
Sam Mitchell
Name one other player which when you watch them you get confused what side is his preffered
Sam Mitchell is a 4 time premiership Hawk, and he could've easily won the Norm Smith Medals in 2014 and 2015
I think Mitchell's a great player sets up goals in the forward line and can be great in the centre.

I JUST CAN'T BELIEVE HE'S NOT IN THE TOP TEN

He's a Gun
He's amazing. He doesn't have a preferred foot. When lining up for goal, he must be deciding which foot to kick with. He's also great with his clearances.
45
Xavier Ellis
Should be higher
What the hell
gun.
How?
46
Gary Dempsey
Most consistent player of all time
Superstar loved him
1975 Brownlow medalist and one of the greatest ruckman. Suffered severe burns in the Lara Bushfires and was told he would never play AFL again - but came back and proved that doctor wrong with 6 Best and Fairests and the record for the most awarded Brownlow votes.
Dogs, Roos and finally a premiership at the Southport Sharks, and best on ground to top it off, way to go Demps...
47
Nat Fyfe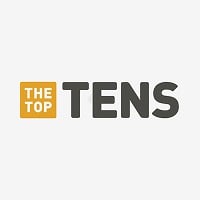 Nat Fyfe is my favourite player he should be best
He is one of the best players in afl with the perfect team
Nat Fyfe would absolutely wreck Gary Ablett
So good he's in 29th and 48th spot
48
Jonathan Brown
Best for the lions in my opinion
Jonathan brown was one of the greatest players ever. He deserves top 15
He was one of the best forwards
He should definitely be at least be top 20
49
Haydn Bunton, Sr.
Fitzroy captain 1936-1937
Fitzroy coach 1936
Best and fairest 2x
Fitzroy leading goal kicker 2x
Brownlow 3x first ever out of 4
Sandover 3x
Hall of fame legend
Team of the century
Fitzroy team of the century
Why isn't he number 1?
I think this guys record speaks for itself, close to a Don Bradman of football in achievements as a player
Absolute legend 3 times brownlow medalist also in his first 2 years should be first.
Absolute legend! Premier player. Should be at the top.
50
Dustin Fletcher
He's been around for 19 years and still plays the game to an excellent level.
He deserves a lot of attention, for starters he plays for Essendon getting tough already and he's like 40
I do not agree with this he should be way in the top ten, best defender ever
NEVER GETS "OLD"! He just keeps going and going and will most likely play to 50! (By the looks of it! )
PSearch List