Top Ten Greatest Anime Series Licensed by Funimation Entertainment
anthonybecerra831
The Contenders: Page 3
41
The Devil Is a Part-Timer!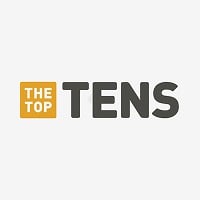 My friend's favorite anime not my personal favorite but probably in my top 10
Funniest anime I've seen besides Prison School
Cool anime, wish they had more episodes
Engaging did not want it to end...the ending fell flat...was seemingly spur of the moment decision...did not like ending...wanted more!
V 3 Comments
43
Overlord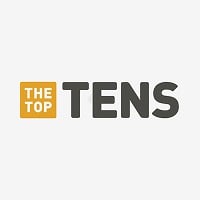 Has a sort of unexplainable plot but it has a great storyline plus fight scenes
I BLAME MY SELF, because I ask bad critic for this anime, but from the time I I watch the 1rst episode I cannot remove it from my mind,
45
Mushishi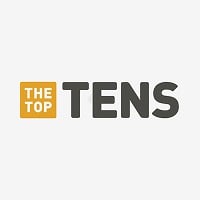 Mishishi is one of the most unique animes I have ever watched, it's a bit slow considering I prefer action and there really isn't a lot but the concept of how the spirits work and all the scenery and travel is amazing, definitely in my top ten
V 1 Comment
46
Black Lagoon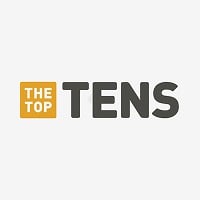 This is my all time favorite anime, quite brutal never pulls its punches and quite funny at times! It's a definite must see if your into more adult based anime!
Black Lagoon is like a real world cowboy bebop; the action, characters and story are spot on... if you liked bebop you owe it to yourself to watch Black Lagoon
This is what got me into watching Anime in the first place. Never a dull moment!
sweet
V 2 Comments
47
Samurai X
One of the best action anime of all the time
Great story and character development.
Kenshin Himura "The Battousai"
48
Romeo x Juliet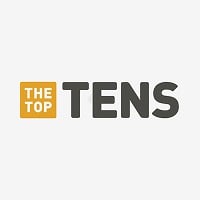 Romeo × Juliet is an anime TV series, loosely based on William Shakespeare's classical play, Romeo and Juliet, along with numerous references and characters from other Shakespearean plays.
A very different spin on the Shakespeare classic one of the best romance anime's I have ever seen
49
Spice and Wolf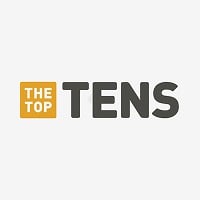 Spice and Wolf is a Japanese light novel series written by Isuna Hasekura, with illustrations by Jū Ayakura.
Seriously..? 51..? This is one of the best anime that I have ever seen. An amazing plot, a good amount of romance but not overbearing, witty dialogues and everything a supernatural/romance/drama could wish for. Definitely needs to be placed higher.
I'd go 8 out of 10, it's a very nice anime, very intelligent conversation and entertaining banter with no forced drama like in many other anime's, fairly lighthearted with a good mix of romance but it has some serious times too and some fine action/adventure aspects all throughout the journey. It's a bit of a unique anime and if your in the mood for this genera of anime you would probably consider it a 9 or 10 out of 10.
This anime is full of romance, adventure and action on my opinion I will give it 6 out of 10
Why is this on the list at all? It's so boring
V 3 Comments
50
Haganai
Funny slice of life. Anime it's a must watch by anybody.
Top of my views...character involvement was wonderful...
Haganai will always hold a special place in my heart. My spirit character, Yozora Mikazuki, is in it.
So glad senran kagura is not on here (because asuka's voice was abysmal)
Anyways haganai is a great dub! Love yozora's voice
51
Chaos;Head
Its a anime series full of mystery, fantasy, romance and
Supernatural. The graphics sure are amazing.
52
Peach Girl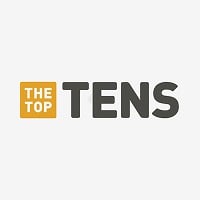 Very underrated anime. This anime is highly recommended for the people who enjoy dramatic or romantic animes. It also has some comedy and action to carry watchers along! This, Naruto, and DB are tied for my top favorite anime! 9.5/10 stars!
So addicting and suspenseful I love it so much!
Great! A lot of drama but I still love it.
53
Date a Live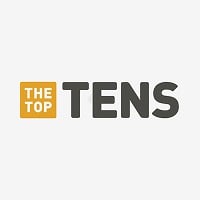 An anime that deals with powerful beings that mysteriously appear on Earth, sometimes creating an explosion that kills many with each visit . The protagonist joins a group to help find another method to help control their powers peacefully, opposed to the organizations keen on destroying them . (Makes ...read more.
Always enjoy the growth of the characters...an excellent watch
V 2 Comments
54
Panty and Stocking with Garterbelt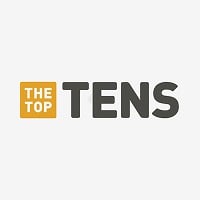 It's a great show, even if it's not completely anime styled
55
Darker Than Black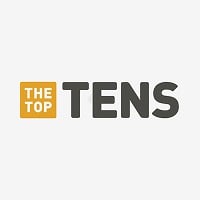 Darker than Black, known in Japan as Darker than Black: The Black Contractor, is an anime television series created, directed and written by Tensai Okamura and animated by Bones. In 2007, the 26 episode anime named Darker Than Black: The Black Contractor aired with a huge commercial success. It was ...read more.
Great adult anime that tackles a variety of themes in an intelligent manner. Such as what makes us human, guilt, memory and the lengths we are willing to go for the ones we love. All with a main character who actually kills when needed.
V 2 Comments
56
B Gata H Kei
This was surprisingly a good anime. First I've seen that shows a lot of nudity. The main character is hilarious b/c she wants to loose her virginity so badly but doesn't know how to go about it. Doing all the very wrong things in order to get laid. Lol.
This was cute as a romantic anime. About a girl who wants to have sex with 100 men during high school years, but has so much trouble landing the first one that she begins to fall for him instead. Romantic and cute.
Reflects the reality of youthful lusts unfulfilled..wanting something we know nothing about and could care less...loved the main character and he unyielding quest...
57
Freezing
It's like Evangelion had a baby with Sekirei, definitive must watch if you like a a great story that you get immersed in and also boob and panty shots.
I watch it again an again season 1& 2. I want to see season 3
V 1 Comment
58
Nodame Cantabile All Seasons
Its ab music classical
And romance is awesome!
The guy chiaki kun is so handsome!
59
Shakugan no Shana
I can see how this is ranked so low I doubt many people give it a chance but the ending is what makes it I think it's a pretty great anime
I love the fact that it is a long lasting anime, and the ending is great
PSearch List
Recommended Lists
Related Lists

Greatest Anime Series Licensed by Viz Media

Greatest Anime Series Licensed by Aniplex of America

Greatest Anime Series Licensed by Sentai Filmworks

Saddest Anime Series

Top 10 Best Anime Series
List Stats
2,000 votes
60 listings
4 years, 237 days old

Top Remixes (13)

1. Dragonball Z
2. Dragon Ball
3. Bleach

Goku02

1. Dragonball Z
2. Naruto
3. Death Note

SunGoku

1. Attack on Titan
2. Black Butler
3. Tokyo Ghoul

Sassy13crown
View All 13
Posts
Error Reporting
See a factual error in these listings? Report it
here
.