The Moody Blues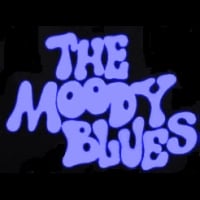 Found on pinimg.com
Info
The Moody Blues are an English rock band. They first came to prominence playing rhythm and blues music, but their second album, Days of Future Passed, which was released in 1967, was a fusion of rock with classical music and established them as pioneers in the development of art rock and progressive ...
read more
.
Comments
Top
Popular
Newest
There is not now, nor ever will be, another band with the Moodies' unique qualities of progressive songwriting and playing. Not to say the other bands listed weren't great, but the Moody Blues and their sound occupy a genre almost all their own, creating music that has a way of providing energy, solace, inspiration, whatever is needed for almost any given life experience. Not to mention their overall extraordinary musicianship and that fact that 45 years on, they are still playing, and playing well, and that Justin Hayward still has that magnificent, irreplacable, instantly recognizable voice that, I'm sure, has been like a faraway friend accompanying so many of us on our journeys in life.
This band was good in the 60's and is great in the 2013's! They only get better with time and their music is magical! Can't believe they are so far down on the list. They are so underrated and don't get the respect they deserve. Yet they have one of the most loyal fan bases in rock and roll. As long as they tour, we will come!
I've spent 20 years finding with every passing year new depths and levels of how this band can affect a life. And never could I saw it wasn't a 20 years well spent. Longevity, stats, all that aside the true testament of their greatness is how much they speak to their listeners in the everyday.
They had the first concept album, they have a sound that sounds like no one else. The fact that they are still touring 45 years later and sounding as good as ever is only more proof. I'm 24, so the fact that there are people my age who learn to love them makes them even better.
Timeless and always original - Between poignantly evocative lyrics and smashing bloody good live performances that inexplicably are even more powerful six decades later, it's no contest. No contrivance, all heart. The Moody Blues are the real deal.
The most beautiful music ever! This music touches hearts and souls like none other. It mesmerizes the listeners and takes you to a beautiful place in your mind like no other music. The lyrics inhabit your being and force you to look into your soul and see spiritual revelations of the universe. This music will give you a natural high and great music to fall in love to.
The greatest band ever! Yes there is some competition here, but no one except Paul McCartney compares to Justin Hayward when it comes to song writing, and Justin's voice and talent as a musician is the best. The poetic talent of Graeme Edge and the incredible contribution of John Lodge, Mike Pinder, and Ray Thomas put the Moody Blues in a class by themselves.
They were the best then and still are :0) They still tour and we are going to see them in the UK/Europe this summer. We hope they will give lots of more concerts this year and many years ahead :0) They are the best forever :0)
Nobody can sing the songs as if they were all brand new like the Moody Blues. Their music is soothing to the soul and magic for the heart. Still going strong after all these years and sounding just as good.
Beautiful melodic orchestral rock at it's finest! Still going as strongly as ever in 2013, they were real trail blazers in their early years, and pointed the way ahead for such prog giants as Yes and Genesis! Why are they still not in The Hall of Fame?
More than just something nice to listen to, their music speaks to your soul on a level that no other band can even come close to. And still delighting their fans live with dynamic concerts. They are definitely "the whole package" and then some.
Through all the ups and downs of the rock music business, the Moody Blues have always been a constant, a timeless quality to all their material, still loved by millions, all over the world. Consumate professionals, that is why they are still touring to this day. They're even doing a special Caribbean Cruise after their North America tour March 2013 and a UK tour in June 2013. Often overlooked and underestimated, The Moody Blues today are as great a live act as they were 45 years ago, - even more so!
How many years & still going strong? Need I compare with all the other groups mentioned? The facts are the facts. Google them compared with the rest! Then cast your vote. The Moodies are an all time vote as far as I'm concerned. The Stones & The Moody Blues have stood the test of time. Yes, I like the Stones too.
Four generations of my family have listened to and enjoyed the Moody Blues. "To Our Children's Children's Children" is a prophecy fulfilled. This band is timeless!
Thrilled the Moody Blues have a 5 night Caribbean Cruise happening in March, 2013. How many bands can sell out something like that?! Nice that Justin also has a new CD being released in February of this year as well. Long live the Moody Blues!
The Moody Blues led the pack into the 70's as one of the top bands of the era. The Moodies have lasted for all these years, still going strong, Justin still writing songs with a new album out this month and they still tour 45 years later. They are the best of the best.
Wow, these guys belong in the top ten... They should be #1 for their contribution to the music industry. They showed the world that a band could use their music to make people think about their life and their place in the world. Their sound is unique and they are still going strong, still writing music, still giving great concerts!
The Moody Blues continue to rock after 45 years, still writing new music... They're absolutely amazing, & deserve to have every award given to them, including being #1 in this contest!
One of the indisputably all time greatest rock and roll bands on the planet... All that it takes to prove this is true, is to hear them live in concert during one of their many current tours. They sound AMAZING and are truly the real deal. Enough said.
The Moody Blues are all talented songwriters, offering great vocals and harmonies, singing guitars, skilled musicians who have the energy to keep going, concert after concert. Their orchestration and production have always been second to none, with poetry and inventive use of the flute and Mellotron adding a prog edge to the albums of their heyday. They were smart enough to reinvent themselves in the 80s, with some fun video and impressive synth.
One of the greatest bands! Their music transcends time itself! I am so very proud to have been a fan of this magnificent band for the biggest part of my life! Rock on Moody Blues!
I've been a fan since the early 70s, so can say I've been a supporter for 40 years. Can't say that about any other band, some of which are no longer in existence.
No other band have made such an impact on popular music and bridging the gap with the introduction of cross over with classical orchestras - Nights in white satin has got to be in the top ten love songs of all time!
Unparalleled. And still going strong. Justin has a new album out this month and the samples I've heard are amazing.
I think if you gave each of us Moody fans one vote for every time they've seen this band perform live, they'd be so far out in front, the other bands wouldn't even see the dust left behind. I've seen them nearly 200 times, so that's over 200 votes from me! :-)