Greatest Bass Solos
biscuits
The Contenders: Page 2
21
John Entwistle - 5115
Come on the hardest thing the greatest bass player has ever done, and you can't be the greatest if you play slap so don't give me any of that FLEA nonscence
V 2 Comments
22
Geddy Lee - Show Me Don't Tell Me
Clearly one of his most of his most creative solos, lot's of slapping, bending and scales
23
Flea - Coffee Shop
frantic and fast, takes your breath away
24
Flea - Around the World
Why this song isn't in the list? Just hear the beginning! Flea is so talented. - Itzi04
25 Bernard Edwards - Good Times
26
Matt Freeman - Maxwell Murder
Matt Freeman whacks out this song and unlike many (Not all, but many) other solos on here he doesn't use effects. One of the best solos in punk rock next to Axiom, also by Matt Freeman.

He does also wing a few extra minutes a lot when playing live.
V 1 Comment
27 Mattias Bernvall - Hate to Say I Told You So
28
Lemmy - Ace of Spades
Lemmy is bass god and Ace Of Spades should be in first 10.
29
Jaco Pastorius - A Remark You Made
Teen town, Portrait of Tracy, Oppus Pocus, You need to add some more Jaco to the list!
30
Krist Novoselic - Come As You Are
no doubt a beautiful bass line - latekurt
31 Flea - Torture Me
32
John Myung - Metropolis Pt. 1
How can this not be one of the best solos ever? Number 41? John Myung is one of the most talented bass players in the world, and this solo just documents it. Using tapping, this man does amazing things with his bass. One of the best solos ever, easily.
That moment when a songs that you learned in minutes are ranked higher than a song containing a solo that you still can't play the first 6 nots of. seriously there maby a more difficult bass lick out there but is certainly in the top 10 with out any doubt, John Myung when in for the kill on this one! - Messej
33 John McVie - The Chain (Live 1997)
34
Johnny Christ - Blinded in Chains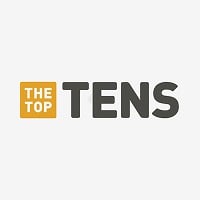 Jonathan Lewis Seward, known as Johnny Christ, is the bassist of the American heavy metal band Avenged Sevenfold. Seward is the fourth bassist to join Avenged Sevenfold in 2003, replacing former member Dameon Ash.
Insane song by avenged sevenfold, johnny play so well in solo
V 1 Comment
35
John Paul Jones - The Lemon Song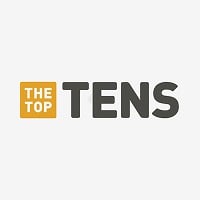 John Baldwin, better known by his stage name John Paul Jones, is an English multi-instrumentalist, songwriter, composer, arranger and record producer.
A full band jam session in the middle of the song, with page, plant and bonzo - each of them one of the greatest in their era, and still john shines above all with his gloomy bass, with a bluesey improvisation that is one of a kind.
JPJ at his finest. Just a hypnotic bass line that grooves and grooves. Doing its' own thing for 6:20
Incredible solo and incredible song... The first time I heard this song I literally feel myself like I was drunked ahahhahah
It s a song that take your head and brake it
36
Guy Pratt - Money (Delicate Sound Of Thunder)
Amazing solo. So underrated.
I'm gey and I like dick
37
Mike Dirnt - Longview
This deserves to be in the top ten. I personally admire Mike Dirnt because I play bass and he gets creative with it. He also wrote this while he was high on acid. - Kurt_Cobain
I think it's one of the best bass riffs/solos I've heard. Maybe some of Metallica are better but this song should be at least in the top 5.
38
Peter Cetera - I'm a Man
P.C. MORE THAN JUST A PRETTY BOY LEAD SINGER, OR WUSSY 80'S BALLADEER. ONCE UPON A TIME, HE WAS A KICK ASS BASSIST
39 Stanley Clarke - Rock 'n' Roll Jelly
40
Glenn Cornick - Bouree
A cover of a wonderful song composed by Johann Sebastian Bach, Ian Anderson and the rest of Jethro Tull pull this piece off beautifully. - Christian.H.Mills
The bass solo in this song it's simply amazing, very well crafted and beautifully sounding
Also love the "alittle light music Cd featuring David pegg" I will always love the original but Dave is far superior on the bass solo in my opinion.
PSearch List
Recommended Lists