Greatest Bass Solos
biscuits
The Contenders: Page 3
41
Guy Pratt - Money (Delicate Sound Of Thunder)
Amazing solo. So underrated.
I'm gey and I like dick
42
Mike Dirnt - Longview
This deserves to be in the top ten. I personally admire Mike Dirnt because I play bass and he gets creative with it. He also wrote this while he was high on acid. - Kurt_Cobain
I think it's one of the best bass riffs/solos I've heard. Maybe some of Metallica are better but this song should be at least in the top 5.
43
Peter Cetera - I'm a Man
P.C. MORE THAN JUST A PRETTY BOY LEAD SINGER, OR WUSSY 80'S BALLADEER. ONCE UPON A TIME, HE WAS A KICK ASS BASSIST
44
Glenn Cornick - Bouree
A cover of a wonderful song composed by Johann Sebastian Bach, Ian Anderson and the rest of Jethro Tull pull this piece off beautifully. - Christian.H.Mills
The bass solo in this song it's simply amazing, very well crafted and beautifully sounding
Also love the "alittle light music Cd featuring David pegg" I will always love the original but Dave is far superior on the bass solo in my opinion.
45 Stanley Clarke - Rock 'n' Roll Jelly
46
Roger Glover - Pictures of Home
Reply @dragonspecs91 - bass is awesome but I think that the entire song is awesome, too, not just OK. I heard of this song for the first time in 2015 (shame on me) but I've played it quite often ever since. Besides the bass solo, it has 2 guitar solos, one keyboard solo and a cool drum intro. All these elements are organically connected and don't sound like patches. Besides, the song has a great riff, rhythm, melody and vox. - Metal_Treasure
V 1 Comment
47
Tetsuya Ogawa (l'arc~en~ciel) - Heaven's Drive
the dundundun sound of the bass can be heard and its incredibly very fast - ronluna
48 Cliff Burton - Call of Ktulu
49 Duff McKagan - Paradise City
50 Steve Currie - Bang a Gong (Get It On)
51 Bobby Dall - Unskinny Bop
52
P-Nut - Feels So Good
I command you all to go listen to this song
53 Mark Hoppus - Carousel (Chesire Cat)
54
Tony Levin - Sleepless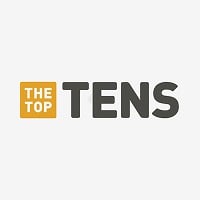 55 Anthony Jackson - For the Love of Money
56
Flea - Hard To Concentrate
just listen o this song and be amazed
57 Nick Olveri (QOSTA) - No One Knows
58
John Parrish - Get Ready
Phenomenal. This guy is so underrated.
59 P-Nut - Nutsymptom
60 Jimmy Blanton - Mr. J.B. Blues
PSearch List
Recommended Lists