Greatest Christian Metalcore Bands
rock2metal
The metalcore is a fusion between extreme metal and hardcore punk. Many of the metalcore bands are Christian. What do you think is the best?
The Top Ten
1
August Burns Red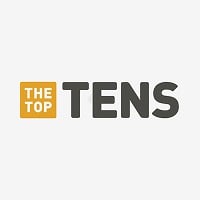 August Burns Red is an American metalcore band from Manheim, Pennsylvania. Formed in 2003, the group began their first performances while a majority of the members were attending their senior year of high school, and soon began playing shows around Lancaster, before being signed to CI Records. Afterwards, ...read more.
Man, this band is the most openly christian band in this whole world. They even shout the name of Jesus, God, Holy Spirit, or they even pray for the crowds after their concerts and they would even cheer me up. As I Lay Dying just plays christian music that's all. They are not too open. But abr is.
They inspires me so much every time I see them. They give you so many positive messages and give you hope. My emo friend got over his troubles after listening to the song "Composure" and "Meddler". Abr can change so many people's lives. If abr is reading this, I wanna tell thank you so much for giving me stronger faith and changing my friend
An extraordinary band, they are very talented. Creativity of them seem to have no end, their songs are the amazing and charming. I like listening to August Burns Red, but I miss a clean vocals on some songs. They, however, are not limited to just listen Constellations that we were impressed. His later projects are also great. We can say that they are one of today's best bands.
There's a reason these guys headline this list. If your truly searching for honest, pure metal done expertly and at standards that far excede anything either secular or Christian, these ARE your guys. There is literally nothing bland, standard, boring or simple from these guys; there is only progression and perfection. Since Rescue & Restore, each song literally feels as though it were meticulously crafted with these incredible and remarkably unique breakdowns and bridges that never get old. There just isn't a band out there capable of what ABR does on the regular. The impeccable artistry of all 5 of these regular dudes leaves me at a loss every time I hear them. When I think of Jesus loving, gut wrenching, sonic metal whose lyrics often time trump hyms, I think of ABR... - Iamscience
V 7 Comments
2
As I Lay Dying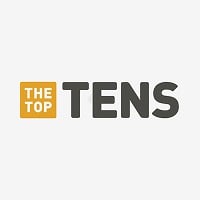 As I Lay Dying is an American metalcore band from San Diego, California. Founded in 2000 by vocalist Tim Lambesis, the establishment of the band's first full lineup, which included drummer Jordan Mancino, occurred in 2001. As I Lay Dying has released six albums, one split album, and two compilation ...read more.
Hard to say whether this band is truly Christian. From what I know, they professed the Christian faith openly in the past. They called themselves Christians. But honestly, I have my doubts. Currently, the singer is arrested, leaving the band on hiatus, and he revealed he became an atheist. For those who do not believe, look at the lyrics of some songs, like "This Who We Are"; it may seem that they are not practitioners of Christianity, but I think they had a different view on religion, unusual way of interpreting and expressing their faith. All indications are that the remaining players will continue to make music without bringing Christian references in his compositions. There was a change. But we must know that they were a Christian band. The statements of the singer about his atheism concern the change he suffered later. Despite the controversy, we must consider the As I Lay Dying a Christian metalcore band. Only giving the lyrics we can draw clearer conclusions. The ...more
I don't know how to say how much this band influenced my life in good way. Their music is so inspiring to better yourself, and it helps you to find out your way in life. After listening of As I Lay Dying and Still Remains I have become better person and it helps me to feel closer to God
All the memebers here have great christian faith, and the power of G*d. God bless you all! :D.
Actually, TDWP and ABR are really awesome too but I like this band better
No matter if they are not really Christians. What matters is that they are an amazing band and their songs pass a positive message. That's what makes them a great metalcore band
V 8 Comments
3
The Devil Wears Prada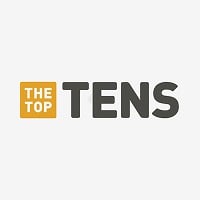 The Devil Wears Prada is an American metalcore band from Dayton, Ohio, formed in 2005. It consists of members Mike Hranica, Jeremy DePoyster, Andy Trick, and Daniel Williams.
I don't really listen to any Christian bands other than The Devil Wears Prada and I only actually listen to them because of A Day To Remember, but, yeah, THEY'RE AWESOME!
I Love The DEvil Wears Prada.! They Are Really Awesome. - ravicupcake
The Devil Wears Prada are in my opinion the best metalcore band out there but a little un-original
This band shoul be in the first place. They have an original and awesome sound, they don't do generic metalcore songs, and they have REAL deep and wise lyrics, unlike other bands that just fill space with the lyrics. Truly a great band
V 9 Comments
4
Underoath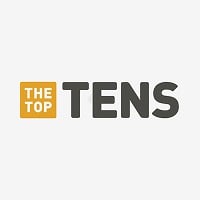 Probably THE most well known Christian metalcore band out there and for good reason! Had one of the most talented clean vocalists in the Metalcore Scene and has well written songs, music and lyrics wise!
Personally, extremely overrated. Their only chasing safety was amazing, but almost everything that followed was some sort of Circa Survive-ish attempt at innovation. I love what these guys brought to the table, but all in all, very expected. All I can say is, I pray that whenever August Burns Red disbands, they receive as much accolades as these guys, because what ABR has done throughout their album's to include their faithfulness is truly remarkable... - Iamscience
Come on! It's Underoath. Even though they aren't necessarily a Christian band right now, they've made plenty of songs during their time.
Underoath set the scene for Christian metalcore and metalcore in general more then any other of the bands on the list
V 2 Comments
5
Haste the Day
Haste the Day -When everything Falls.. I think its #1myself.. Although the others are nice also this is my favorite band although I did not think it was a Christian band when I first herd it.
This is a great band with great melodies and magnificent choruses. Their songs are incredible. I just think that the vocals could be improved, but they are great! All of them work often bring excellent choruses and fantastic break downs... I love them
Every album is so good! Attack of the wolf king, Pressure the hinges and coward are masterpieces!
V 2 Comments
6
Oh, Sleeper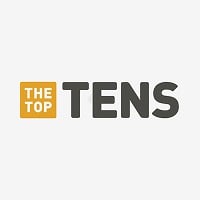 Oh, Sleeper is an American Christian metalcore band from Fort Worth, Texas. Previously signed to Solid State Records they are currently operating independently.
This band is definitely my favorite metalcore bands out there. Every one of their songs has a deeper meaning behind them. Like son of the morning and the finisher. At first I didn't get either of the songs songs until I looked it up and it blew me away. I am so proud of this band I can tell you listen to any one of theirs songs and you will like it! Check me out they are sick!
Love this band, Children of Fire is one song you must hear before you die
7
For Today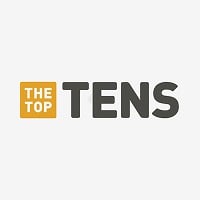 For Today is an American Christian metalcore band from Sioux City, Iowa, formed in 2005. They are currently signed to Nuclear Blast Records.
This is the band that really got me into metalcore. I was quite surprised when I saw that their lyrics were similar to those of the artists we play in my church. When I listened to My Confession for the first time I just loved the lyrics as well as the music. The message was clear and I really felt that I could relate to it. In my opinion it's the best Christian metalcore band along with August Burns Red and Demon Hunter.
My favorite of all time. Met Mattie Montgomery at a show and watching him pray with every individual fan had me in tears. He and the rest of the band are True inspirations and they speak truth to troubled youth. They have shown me through god that I am not useless and I have a purpose
Aight, these guys are a bit of an enigma. They lost 2 guys who quit to become missionaries, but have also almost dissolved due to doctrinal differences as well. Is For Today a Christian band? For sure, but at times they feel almost scripted in their presentation. They have a couple of gems no doubt, but a large swath of their material is little more than polished hardcore all the way down to Matty Montgomerys vocals. I don't know, they are definitely interested in God's Kingdom, but at the same time, some kind of social uprising that runs along side much of their album's too; there's something I just don't get with them.
While bold in Christ, they are really ordinary in metal. I just wish Montgomery would change his vocals far too often. - Iamscience
I don't know why those bands are placed above this one when this band actually sings about Jesus all their songs are about Jesus.
V 13 Comments
8
The Chariot
This band belongs to a particular style of metalcore, known as mathcore. It is a very technical and experimental style ( and very chaotic, I would say ).
9
Blessthefall
They aren't too overt, but their members are Christian and they do have some lyrics in their songs hinting at their faith. Singer's wife is the singer LIGHTS.
This band is not Christian.
It is a Christian band, and a great one!
With exception of their first album with Craig Mabbit (actual singer of Escape the Fate), this bands has a lot of cool Metalcore projects
V 4 Comments
10
War of Ages
More people need to listen to this band hands down way better august burns red and all other bands above it
Great Lyrics, A Lot of Power in Drop C
These guys are straight hardcore. They bear no relation to ABR at all. However, they are actually really solid in most ways. As is the case with most hardcore, their style can get stale and clunky but what's nice is how rare that actually is with WoA. They have some really slick and balanced breakdowns and their singer does actually do more than talk scream. Lyrically, they touch of Christian struggles and contemporary issues musically, they fall in between Snapcase and maybe A Day to Remember...
B- all day - Iamscience
V 2 Comments
The Contenders
11
Demon Hunter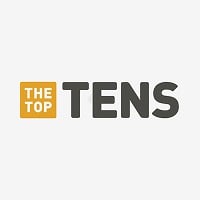 I like Demon Hunter because they just get me motivated to seek the ways of God! These guys have a gift! I also like August Burns Red, As I lay Dying, The Devil Wears Parada, Wolves at the Gate, and Oh, Sleeper the same way!
Ryan is one of the best ever
Their songs touch my heart
Personal favorites are I will fail you and the last one alive
Great difference between songs
Go demon hunter
NOT I!

#1 song for me. Makes me wanna violently trash my house, or break a chair over something, while screaming at the top of my lungs!
BEST BAND ON THE LIST! Wana Fight about it!
12
Fit For A King
Very amazing Band that follows the lord and proves to push through the metal scene to show people the word of god
This is my favorite metalcore band ever since I heard WARPATH and HOLLOW KING
The lyrics hit home. If more people could get past the sound, they'd love it.
Legandary JUST Legandary breakdown
vocal
scream
insterumental:| best without 1 bad track :| #1 metalcore :|
V 4 Comments
13
Wolves at the Gate
Beautiful sound, with meaningful lyrics that make their albums feel like a church service and jam fest all wrapped into one delightful-or 3 as of 2016 albums
I recently started listening to these guys and they are by far my favorite christian metal core band
They are absolutely amazing. Great sound, inspirational lyrics and awesome message!
The best
V 7 Comments
14
Living Sacrifice
Best band n lyrics are to-the-point following the music. you gotta listen to this band to know... - lcjlf
Original, brutal, unrelenting. Like nothing else. Absolute pleasure to listen to.
they are one of the most influential Christian metal band - rock2metal
V 2 Comments
15
Impending Doom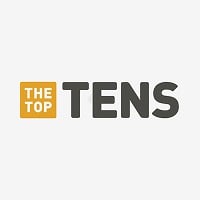 Impending Doom is an American Christian deathcore band from Riverside, California. The group has released five full-length studio albums and are currently a five piece with vocalist Brook Reeves as one of the two original remaining members along with Manny Contreras who left the band in 2010 but returned ...read more.
100 % Brutality,100 % Gospel of Jesus Christ driven...
16
Memphis May Fire
With their newest album, Unconditional, there is no longer any question regarding these guys devotion to Christ. If your looking for heavy without the radio flair, these are the guys you've been searching for. Look for that super heavy, breakdown band you can show off to your friends? Boom, got em...
Highly recommend The Hollow as an introduction...
My best band so far. Their songs have been inspiration in my life. I thank God for for their music everyday!
These guys remind me why to stay true to my faith. Thank God I have them to look to when in need of uplifting!
Memphis may fire is a cool band they have a good Christian message
V 2 Comments
17
Norma Jean
I've had a long long "love" affair with these guys. There isn't a genre that quite fits them. These guys library is quite extensive and covers a lot. These are some albums that scream the gospel and others that seem like aimless noise. These is no question these guys have a uniqueness to what they bring to metal, a constant to their heaviness; they are literally pioneer's, but at times, I feel like I'm being taken advantage of too. Look, just know Living Sacrifice, The Chariot and Maylene and the Sons of Disaster all came from or became who NJ is today...never judge a book by its cover - Iamscience
a great tune from 'em is "I Used to Hate Cell Phones, Now I Hate Car Accidents". When I heard it for first time, I knew they were a great metalcore band! - rock2metal
18
Sleeping Giant
I've never seen them live, but I've watched them on YouTube countless times. Tommy is an amazing man of faith and pure love for people. He loves Jesus so much, and it is shown in praise dancing, bowing, and full outpour at every show. This band is thick with the Holy Spirit and never fail to give praises.
Most definitely the best I so wish I can be in their concerts. I love how they preach and pray for others I smile when I see their videos. their awesome to me.
19
Phinehas
This band is extraordinary. They make beautiful vocals, awesome guitar solos, awesome break downs, bass and drums in tune. The band is the true metalcore. I just think some of their songs are very gloomy and depressing, but they are amazing! I love these guys. They are great, should be among the top ten...
Great band awesome vocalist, awesome acoustic songs as well, probably one of my favorite bands really helped me turn my life around.
Why are they not at like the top of the list? Such good guys, Amazing artists, Great lyrics...
I've been listening to Christian metal for over 15 years, I can honestly say, this is one of the best bands out there 🤙🏼
V 2 Comments
20
Blessed by a Broken Heart
These guys embody fun..
PSearch List
Recommended Lists
Related Lists

Best Christian Metalcore/Deathcore Bands

Greatest Christian Metalcore/Screamo/Deathcore Songs

Top 10 Best Metalcore Bands

Best Screamo/Death Metal/Metalcore Bands

Top 10 Post-hardcore / Metalcore Bands
List Stats
600 votes
72 listings
7 years, 78 days old

Top Remixes

1. Underoath
2. August Burns Red
3. Oh, Sleeper

AsCitiesBurn444
1. As I Lay Dying
2. August Burns Red
3. For Today

skylercotton
Posts
Error Reporting
See a factual error in these listings? Report it
here
.