New York City, U.S.A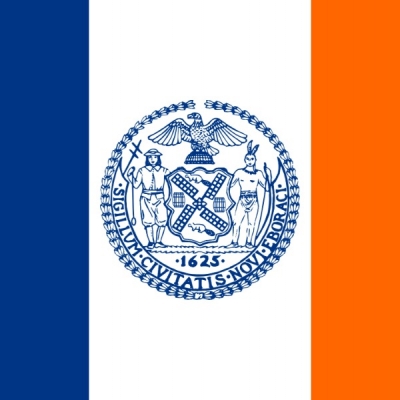 Found on wikimedia.org
Info
The City of New York, often called New York City or simply New York, is the most populous city in the United States.
Comments
Top
Popular
Newest
New York is a good place to see all the history and go camping and take a vacation off. The museum of natural history is the best site I've seen in this city. I could have voted for both New York and London. I think London and New York are both the same. I've visited them both, and I can tell they both are very nice cities. I'm originally from Canada and it's a good excuse to visit good cities like London and New York. It's a good thin I keep my passport so I can travel anywhere I want. Oh, and happy holidays to everyone around the world!
I voted for New York mainly to go against what has been said here...

Firstly NY is not financial capital of the world London is.

Secondly USA had only been around for about 400 years, England has been colonised for more than 2000 so London has way more history... America has its "glorious monuments" most of which my house is older than.

And of course we have the queen by far the best resident of any city.

London also contains the nought line of longitude which is where all time in any country is measured from, which is why England sits in the middle of the world map.

We have Big Ben, Westminster Abby, Buckingham palace, London eye, The Shard, London dungeon... The list could go on and on and on.
New York has more of a world identity than London. I love London but New York's energy keeps you busy and you're never bored. Weathers better than London and the architecture is amazing. Many people say that New York is where dreams come true and you never really here that about London. New York is more modern but London is extremely impressive. New York Andy London are my favorite cities in the world but I am going to have to go with New York
Ill don't even get me started on all the bad stuff about it. To much people on the buses, and the subway is SUPER crowded! And its either to hot or to cold, and extremely expensive, and ugly, and old. Its also creepy, it has high crime, and there are to many buildings clumped up into one spot, and it doesn't even look pretty. I get no good feeling when I see it. Just a feeling of depression and sadness. And its overrated. I don't like it. Who would wanna move here?
The most iconic buildings, the most iconic statue, the most iconic parks, the most iconic squares, the most iconic bridges, the most iconic train stations, even the most iconic apple stores, making it the most iconic, famous city on earth. It's not a city, it's THE city.
So much history, so much urbanization, so many iconic places and squares, so multicultural, so beautiful, and sure, we may be rude, but only because we're all busy, if you ask us for help, we'll help. So many things to do, such a great nightlife, such a great daylife (yes I know 'day life' isn't a real word, but let's just go with it.) No matter what time of day, no matter what season, there is always something to do. No matter what age, gender, orientation, race, there is always a place that feels like home. NY is, and always will be (in my opinion at least) the best city in the world.
NYC all the way! Don't tell me London is better... what? I don't think so! NYC is the king of all cities! New York is the greatest city in the world! I don't even live there, or even CLOSE, but I love the city! It's the greatest city on Earth, HANDS DOWN!
America's biggest and best city totally deserves way more than just one vote at a time! Statue of Liberty, the U.N. building, Central Park, Rockafeller Center, The list goes on! If you can make it there, you can make it anywhere!
Look how Every comment is compared to London. Face it, London is twice as good as New York and 10 times better than Washington, D.C. It's got one of the best histories, diverse cultures, best night life, modern parts, expensive and poor places, rich and cheap places, part of Europe, inspirational, you name it it's go it. Sorry but New York is just on a lower level to London and always will be. Why else is it the most visited city joint with Paris. If anything it's between Paris and London.
I've Been to both London and New York... New York is better in my opinion:
It's easier to make friends there
More beautified
More cultural history and wildlife
Prettier nature compared to London's
You can do anything you want here: fashion, food, teaching, playing, and safe.
No war, it is extremely safe, (not very safe, but if you live in the northern parts, your safe)
Love it! Please vote New York City
SO MUCH BETTER THAN LONDON. New York is the city that never sleeps. Bright lights, multiple cultures, AMAZING nightlife. The poise. The restraint. Giving todays england tourist the finger in style
London has been there longer even know New York is move developed and anyone who has a working brain function would agree that New York demolishes London by far in so many ways
Couldn't live anywhere else, including the place that I was born. Here I can get anything from anywhere! Where else would I get a great wife that is not the same ethnicity as myself yet loves me for who I am? - surge79uwf
New York City is the funnest place ever There are many exciting places to go there like time squares, rock feller center etc
I love NYC because it's so big and so full of life... It's a sad and a happy city. Lots to tell about it.
It is all about diversity. Not only in terms of ethnicity, but also economy, infrastructure, and business activity.
New York is definitely better than London. New York is better because of its diversity, culture, and history which shows that London ain't got nothing on NYC
New York is the financial and cultural capital of the globe. World's best skyline, food, entertainment, landmarks, architecture, people, parks, and more!
New York is the greatest city and is NOT overrated, if you say it was overrated then you are probably just lazy and couldn't find the good things...
This city, is the definition of a city.
One of the world's most amazing cities with all the landmarks and has a beautiful skyline and the worlds best park is there. I am happy NYC is 2nd but I believe that LA should be number one
New York is bigger, wealthier, more educated, and isn't 150 years old it's actually 391 years old (1624) the author of this article is just uninformed.
Just imagine watching the Statue of Liberty, out of your window! I dreamt this thing.
Most diverse awesome city in the world! There is literally something for everyone!
New York is the best because it has big buildings go giants!