Top 10 Greatest Cities in the World
The Contenders: Page 3
41
Stockholm, Sweden
For those of you who haven't been there! There is no more beautiful place you can visit. Period!
A GREAT city I must say
A really nice city
Fell in love since the moment my plane landed, every one is so lovely and the city gorgeous
42
Vienna, Austria
Vienna should be in the top 10! Great food, Sights, Shopping streets! Also, Vienna is ranked as the most livable city in the world! What do you want more?
Yeah, cleaner than New York or Shanghai.
City with best sights
Vienna >>>>>>> Every other city
V 1 Comment
43
Seoul, South Korea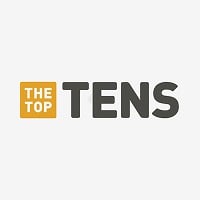 Seoul – officially the Seoul Special City – is the capital and largest metropolis of the Republic of Korea, forming the heart of the Seoul Capital Area, which includes the surrounding Incheon metropolis and Gyeonggi province, the world's 14th largest city and second largest metropolitan area.
Seoul is the greatest city.
Why? Korea had war in 1950. so then Korea was like a waste land. But people worked very hard. and Korea became the great city over the world. It calls the miracle of Han river. Also Seoul is the major city of Asia.
This city is a please to be, fill up with excitement, good and friendly people, their women are generous, caring and lovely..
Seoul is the third biggest city in Asia and fifteenth biggest city in the world, it has wonderful scenes and beyond. As a Korean living in Seoul, I am happy
Seoul is one of the best cities in Asia along with Tokyo and Hong Kong
V 11 Comments
44
Liverpool, England
New York of Europe, very diverse cultures, multi-racial society, friendly people with character, conquerors of the sports realm. Need I say more?
Lovely city with nice people and it has a great night life
Best city in the world in my opinion, people are so friendly and has great music and great sports teams
The heart of the worlds music and former European capital of culture should be above the likes of Manchester,Portland,and Montreal
V 5 Comments
45
Delhi, India
What man, India is full of rubbish
Delhi one of the most beautiful city in the world. There are many historical buildings in delhi like India gate,red fort, qutub minar,etc and etc. That's why India is one of the best cities in the world
46
Cambrige, England
Best university in the world
47
Manila, Philippines
I vote for Manila
This is PH's only city to be on top 50! Hope that this can make it to top 10 because it's more fun in the Philippines!
Manila, Manila, Manila, the land of my home. People are united, tourist spots are very good. The caption "It's more fun in the Philippines! ", it makes the country's people more proud of what they made in the past few years.
48
Barcelona, Spain
I'd chosen Madrid because it is a more important financial center, but Barcelona is not far behind and has terrific quality of life too and is by the Mediterranean. Go Spain, my second favorite country in the world!
There's no doubt Barcelona is one of the amazing cities in the world. The most beautiful city of the mediterranean region. A perfect mix between History and Modernity. Its old town is stunning. An architecture, specially Gaudi's buildings, unique in the world. Excellent food and a lot of places to have a drink. You can enjoy its sunny days throughout the year and go to the beach. Just few cities can campare with Barcelona.
I feel insulted that this is not in the top 15. It's a great and nice place to be, also, is where one of the greatests languages of all time was developed.
Not only is this city one of the most beautiful, diverse and clean cities, but its also not expensive to live in, unlike the other cities stated on this list.
Honestly, it deserves to be at minimum top 10, not top 50
V 4 Comments
49 Perth, Australia
50
Edinburgh, Scotland
I visited once and sine have been saving up to see the city again, there is so much culture and many amazing sights to see! - SidneyHando
51
Gurgaon, India
I am a Canadian and I live in this city and things over here are changing a lot and it's devoloping and it looks like this city is gonna be in top ten in a few years
V 1 Comment
52
Amsterdam, Netherlands
Amsterdam deserve a top 5 or at least a top 10 that's for sure there is no place in the world where you can have more fun! - hoshiar
Best city on earth for having an amazing fun time. Beautiful city as well.
Easily in the Top 10. Great sight, wonderdul atmosphere, memorable views from canals.
It's natural like nature, clean and mosly beautiful landscape, using water transport better than Venice water transport
V 5 Comments
53 Noida, India
54
New Orleans, U.S.A.
New orleans is one of the top cities for international students from around the world tulane university loyola university worlds top night life city one of the famous cities in america behind nyc
To be honest, New Orleans should be at least #5, if not more. It has an extremely diverse history, great food, Mardi Gras (possibly the best known festival in the U.S.), and so many other features. It has one of the biggest ports in the world and has rebuilt itself from scratch twice in its history. It has famous universities, people, and landmarks. I mean, can any other city recreate the French Quarter?
55
Hollywood, U.S.A.
This is a neighborhood in Los Angeles. Technically not a city. Just saying..
Its awesome because a lot of stars are there
56
Auckland, New Zealand
City of sails! Beaches, islands, more beaches. White sand, black sand, bays, surf beaches, fishing, diving, sailing, swimming and best coffee in world, great fresh food and becoming very multi-cultural. Friendly laid-back people. Parks galore and native bush reserves and walks. Beautiful city yet to come of age.
Been there a view times, tiny by international standards yet still feels massive. People are great, traffic is far better than in the states and the sky tower is pretty cool.
Pretty decent city, I live there and reckon it deserves to be higher than 53, so here is my vote
57
San Diego, USA
Why so low? San Diego encompasses a vast area of southern southern California. San Diego has beautiful mountains, canyons, desserts, beaches, and valleys, and great weather all the time. Pacific Beach has one of the best night scenes, and each neighborhood is unique in its culture and new opportunities to try new cultures. It's a melting pot with good weather and good food.
Very underrated city. Best weather and beaches on earth. Outdoors life is fantastic.
So much to do with so many different people!
58
Chennai, India
Second oldest corporation in the world.. One of the oldest city with greatest monuments.. detroit of Asia... Land of Music and Culture.. land of dance.. Land of Superstar Rajinikanth and most importantly

And hometown of CSK... m/
Hey, I would say best city in world, got no words to explain, though I am british
The best city in India
One of the oldest city in INDIA and best city in INDIA.
V 5 Comments
59
Sao Paulo, Brazil
Just like New York, São Paulo is the city that never sleeps. People are constantly rude, and it's a violent city. Even with all the struggles people have to deal with when they come to this city, they all still love it and consider it the city of possibilities and the place you can find love and acceptaince, once people in SP are very open minded. I love my city
60
Kolkata, India
Kolkata is better than London and New York City is better than Kolkata
I love Kolkata city. It is ver beautiful city
Hell that Karachi is before it
Kolkata is a beautiful city with its grand colonial architectures.It also has one of the best transport system in the the world in terms of cost, convenience and options..serves the best food. Also it has traditionally served as the hotbed of culture and activism in India
V 2 Comments
PSearch List
Recommended Lists
Related Lists

Top Ten Most Powerful Cities In the World
Top Ten Cities That Deserve to Be the World Capital
Most Civilized Cities In the World

Top Ten Most Famous Cities In the World
List Stats
5,000 votes
340 listings
9 years, 87 days old

Top Remixes (59)

1. New York City, U.S.A
2. Paris, France
3. London, England
Draco

1. Dubai, U.A.E.
2. Sydney, Australia
3. Karachi, Pakistan
Home

1. New York City, U.S.A
2. Rotterdam, Netherlands
3. Seattle, U.S.A.
Sangam
View All 59
Posts
Error Reporting
See a factual error in these listings? Report it
here
.