Greatest Classic Rock Bands Ever
VanHalen88
The Contenders: Page 2
21
Bon Jovi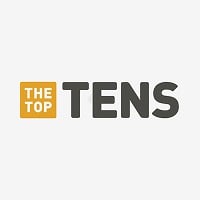 Bon Jovi is a hard rock band formed in 1983, which had a streak of successful albums in the late 1980s. The band originally consisted of lead vocalist Jon Bon Jovi, guitarist Ritchie Sambora (left in 2013), bassist Alec John Such (left in 1994), keyboard David Bryan, and drummer Tico Torres. The band's ...read more.
Bon Jovi is my favourite band of all time. I have not found a single Bon Jovi song that I don't like, loads of their songs have got me hooked and its mainly the reason I got into rock. They are the reason rock is my favourite genre of all time and I'm into a lot of 80's and 90's hard rock. They have had me hooked for over a year and I can't get enough. Jon Bon Jovi is one of the nicest guys you could meet. They are a talented group of gentlemen that have given us the greatest music for 30 years and I hope to see them around for many years to come.
Bon Jovi has and still is putting out the best rock music in the world. His most famous songs from Livin' on a prayer is expected to be heard by. Not listening to this and another couple songs are not like watching the Matrix or like not hearing Don't stop believin'. The lyrics of Bon Jovi speak truth and encourage many people. Unlike some other bands Bon Jovi are still living and playing. Not only does Bon Jovi make a ton of great hit songs they are aslo activist's and help the community. Bon Jovi sold many, many, many records when recording and was said to put on some of the best concerts of that time.
Pure Garbage. Not "classic rock" by any stretch of the imagination. Bon Jovi belong on 'Worst Rock Bands" of all time. Bland, uninspired, unimaginative and they don't belong any where on this list.
When was Caillou having cancer? Because of this band
V 11 Comments
22
The Grateful Dead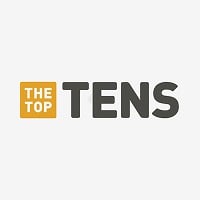 The Grateful Dead was an American rock band formed in 1965 in Palo Alto, California. Ranging from quintet to septet, the band is known for its unique and eclectic style, which fused elements of country, folk, bluegrass, blues, reggae, rock, improvisational jazz, psychedelia, space rock, for live performances ...read more.
A Grateful Dead concert is unlike any other. I saw then in the form of Dead & Company, and it was awesome! Every song is complimented by a long, improvised jam while the deadheads with dreadlocks dance. I've seen more dudes on acid that night than I will ever see again - ryanrimmel
Fun and always different. Live shows are an adventure. I miss you Jerry!
Biggest live audiences, most live shows, most dedicated fans.
There is nothing like a Grateful Dead concert!
V 3 Comments
23
Boston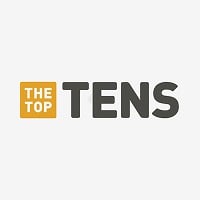 Boston is an American rock band from Boston, Massachusetts, that achieved their most notable successes during the 1970s and 1980s.
Best band Ever. Some of the other bands are okay. Some I've never heard of. Their music creates the most unique and amazing sound ever that no band could ever recreated. First 2 seconds I hear them, I know for a fact its them. I could literally listen to their music all day everyday without ever getting sick of it. That's when you know a band is good. When you don't get tired of hearing them. Sib Hashian, greatest afro in history. Rest in peace Brad Delp. Any true Boston fan will remember you forever.
Boston I think in my opinion is a great classic rock band because Boston isn't too hard rock but just enough classic rock and rock and roll to create the perfect combo. Plus their first and second album were definitely the best. After that it was ok, with the exception of Amanda, that was a great song!
Brad Delp is right there with Freddie Mercury in his vocal abilities, and their sound is perfect with the rest of everything else. I have more than a feeling that Boston is ranked too low on this list.
BUmp
V 8 Comments
24
Def Leppard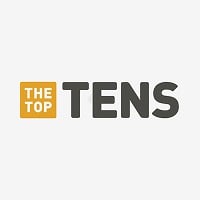 Def Leppard are an English rock band formed in 1977 in Sheffield as part of the new wave of British heavy metal movement.
Number 105 (at this time) disgraceful! Should AT LEAST be top 10! I recommend pour some sugar on me, rocket, animal and photograph!
This is the greatest band of all time! They have a drummer, Rick Allen (the Thunder God), who had his left arm amputated, and he's still a badass drummer! Plus, Rock of Ages!
best band. i have a photograph and do u have a photograph too? - ronluna
Bump
V 12 Comments
25
Metallica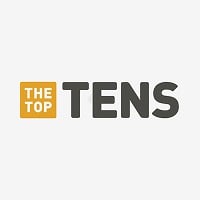 Metallica is an American Thrash Metal band formed in 1981 . The original lineup was James Hetfield (Vocalist and Rhythm guitarist), Dave Mustaine (Lead Guitar), Lars Ulrich (Drums), Ron McGovney (Bassist). The group came into mainstream from their Self-Titled album and the hit single "Enter Sandman". ...read more.
One of the most influential acts of the 20th century. This band left its brutal mark on the music industry and metal as a whole and it is still there today. Without a doubt one of the greatest bands to have ever existed.
35? You're joking right? This band is one of and will always be one of the greatest Rock bands out there. I literally cringed when I saw this at 35. This band is better than most that are higher up in this chart. With songs like For Whom The Bell Tolls, The Unforgiven, Wnter Sandman, whiskey in the jar and covers such as Am I evil? And Tuesdays Gone this band seems to be FAR MORE UNDERRATED than it should be. Outstanding vocals, Bass, guitar and drums I see no reason why this band isn't a great one. Metallica!
124! So much for a band which has enthralled millions over a couple of decades. Might not be the best but should at least be in top 25. Hope sense will prevail here soon.
Not really that "classic," but still a great band. - naFrovivuS
V 6 Comments
26
Cream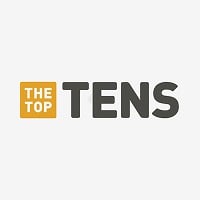 Cream were a 1960s British rock supergroup power trio consisting of bassist/singer Jack Bruce, drummer Ginger Baker, and guitarist/singer Eric Clapton.
Very underrated band. Jack Bruce was a god on bass! And Ginger Baker was a king on drums! And Clapton was a boss on guitar!
Eric Clapton is one of the greatest guitarists to ever Grace us with his presence. Definitely up there with Townshend and Hendrix.
Sunshine of your love! How much more classic than that?
41? Gotta be at least in the top 10
V 1 Comment
27
Yes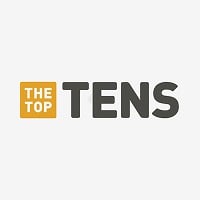 Yes are an English rock band formed in 1968 by bassist Chris Squire and singer Jon Anderson. They first achieved success in the 1970s with a progressive, art and symphonic style of rock music.
Yes is my all time favorite band-and I started listening to the Beatles in 1964, so I've heard most of the great groups. Yes is to me where progressive rock ended. There has not been anything better since Yes. Every time I play their music, it makes me so happy and joyous. If every one listened to them the world would be a much more happier and peaceful planet.
Easily in the top 10 of all time. Probably the best collection of musicians playing challenging rock music we'll ever see or hear. Although the music is difficult to play, it is a joy to behold. If you aren't familiar with Yes do yourself a favor, sit back and enjoy Close to the Edge, Fragile, the Yes album, Relayer or Big Generator...Easily one of the finest bands ever.
You left out Tales from Topographic Oceans, Yes' greatest album. - Crwth
Yes deserves to be on this list because, like Queen, they were totally unique and very talented musically. Hard to believe bands like Motley Crue are above them. Any decent cover band can play a Motley Crue song as well as the original, but no one even attempts Yes songs because you have to be great musically.
One of the top five bands of all time!

If you look at a list of songs that specifically define each rock band, most like Queen, Rush, Pearl Jam, U2 or Nirvana have roughly ten notable songs that fans or non fans recognize. Beyond those ten songs the list drops off considerably.

Go through a list of Yes songs and you'll find at least thirty songs that are considered reasonably popular.

There early work was spectacular!

For instance, the song "Going For The One" was a good song and had moderate success on the radio during that time. YES had a whole host of songs with similar recognition, which is more than most of the bands on this list.
V 7 Comments
28
Crosby, Stills, Nash and Young
These artiest should be in with the Eagles. With all their talent and song writing like Ohio, Southern Man. Just wish they had more albums like 4 Way Street
Probably the greatest anti-war band of the Vietnam era. Ohio was a rallying call.
29
Alice Cooper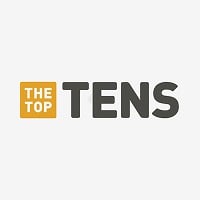 Alice Cooper was an American rock band formed in Phoenix, Arizona in 1964. The band consisted of lead singer Vince Furnier, Glen Buxton, Michael Bruce, Dennis Dunaway, and Neal Smith.
Alice should be in the top 5 at least. I mean, he's a badass. He's got a great voice, killer music, and he's a showman, which makes his concerts all the more enjoyable/interesting. Guy deserves so much more credit. I LOVE you, ALICE COOPER!
I love alice cooper he is my god in my opinion he should be number one he is the god of rock without him there wouldn't be a lot of bands we have today.
I just saw Alice Cooper in concert (August 2016) in Huntsville AL and he was absolutely awesome! If you ever have a chance to see him, DO NOT MISS OUT! It will be the experience of a lifetime. What a show!
Come on, the man invented Shock Rock! He influenced an entire generation of musicians and is still going strong today!
V 3 Comments
30
Scorpions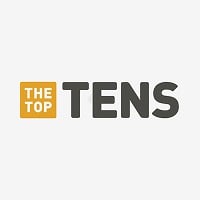 Scorpions are a German rock band formed in 1965 in Hanover by Rudolf Schenker. Since the band's inception, its musical style has ranged from hard rock to heavy metal.
Absolutely ScorpsSistah! They are the BEST band to see LIVE for sure! For those of you that haven't purchased or even heard their new release yet I highly recommend that you go get it now.

Scorpions Humanity-Hour 1 is amazingly brilliant!
great music, great melodies, the best ballads
Plain and simple, they still rock us like a hurricane! Just see them LIVE and you will walk away transformed! - ScorpsSistah
best band
V 8 Comments
31
Iron Maiden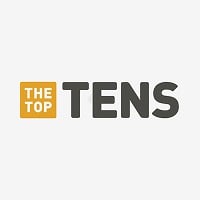 Iron Maiden are an English heavy metal band formed in Leyton, East London, in 1975 by bassist and primary songwriter Steve Harris. The most critically acclaimed period for the band was from 1983-1989. With vocalist Bruce Dickinson, bassist Steve Harris, lead guitarist Dave Murray, rhythm guitarist Adrian ...read more.
Should be far higher than 141, top 25 at least
"We are Blood Brothers"...How that sounds.
Iron Maiden best one! :>
32
Free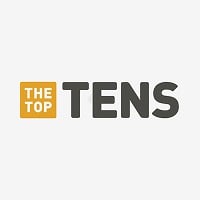 33
Talking Heads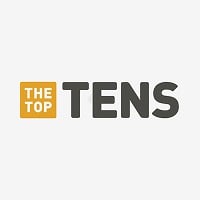 Talking Heads were an American rock band formed in 1975 in New York City and active until 1991. The band comprised David Byrne, Chris Frantz, Tina Weymouth, and Jerry Harrison.
34
Foreigner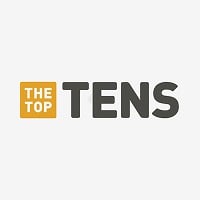 Foreigner is a British-American hard rock band, originally formed in New York City in 1976 by veteran English musician Mick Jones and fellow Briton and ex-King Crimson member Ian McDonald along with American vocalist Lou Gramm.
Anyone born in the 1960's, THIS was our background music growing up!
Lou Gramm in his day could out sing anyone...
V 2 Comments
35
Grand Funk Railroad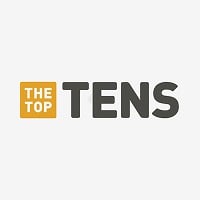 Are you kidding me? This band was the quintessential American super star rock act ever, must be in the top ten
Just the best American rock & roll band ever.
Shea stadium- sold more tickets sold out faster than the Beatles x 10
I'm your Captain, the very best song ever
V 1 Comment
36
Whitesnake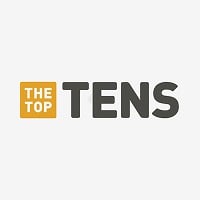 Whitesnake are a rock band formed in England in 1978 by singer David Coverdale, after his departure from his previous band Deep Purple.
No matter which line-up of the band you hear, the music is cohesive and stellar. David always surrounds himself with top-notch musicians. Haven't heard a song I don't like. Even the most recent albums sound better than anything else out at the moment. The purple album rules! I loved the Mach 3 & 4 line-up's of deep purple. My son who is 6 years old has watched Whitesnake - made in Japan every night at bath time for over a year. Another generation of Snake fans is born!
David's voice is the best! Whitesnake are amazing!
This should be much farther up!
37
U2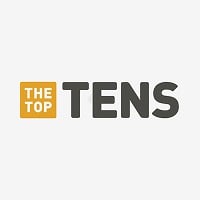 U2 are an Irish rock band from Dublin. Formed in 1976, the group consists of Bono, the Edge, Adam Clayton, and Larry Mullen Jr. U2's early sound was rooted in post-punk but eventually grew to incorporate influences from many genres of popular music. Throughout the group's musical pursuits, they have ...read more.
U2 is one of the best bands ever! With or Without You, One, Where the Streets Have No Name... Really guys. Lots of the higher-ranked bands are mildly painful to listen to. U2 has way more good songs than some of those bands. Bono is the best, the Edge is fabulous on guitar. If you really listen to some of their songs, not just their most recent album, you would agree with me.
You have got to be kidding me. Boston is higher than U2? At least U2 did something different to music! Boston made 5 hits. U2 made 15! Name a Boston song more successful than I Still Haven't Found What I'm Looking For. Plus, U2 was in the rock hall their first year of eligibility. Boston isn't even it it!
U2 shaped classic rock they deserve to me much higher than 35. They have and continue to create dozens of hits when these other bands have created 2-3 good songs.
My top favorite band.
V 1 Comment
38
The Stooges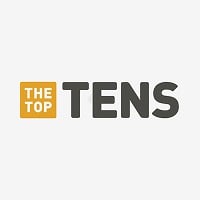 The Stooges, also known as Iggy and the Stooges, are an American proto-punk band from Ann Arbor, Michigan, first active from 1967 to 1974, and later reformed in 2003. Although they sold few records in their original incarnation, and often performed for indifferent or hostile audiences, the Stooges are ...read more.
39
Fleetwood Mac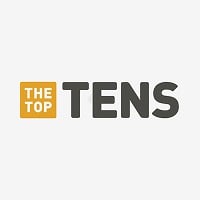 Fleetwood Mac are a British-American rock band formed in July 1967, in London. The band have sold more than 100 million records worldwide, making them one of the best-selling bands of all time.
The best band, my life would have no sense without the mac, you would never brake the chain becose the mac is back in 2012

The mix of the masters Lindsey Bucking ham Mick Fleetwood, Stivie Nicks - FrankDuffey
The part everyone forgets is Fleetwood Mac was considered the finest British Blues band with Peter Green and Jer - drkhouse1978
Bump
40
Tom Petty and the Heartbreakers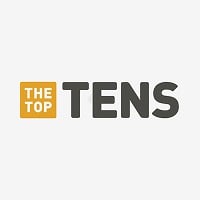 Tom Petty and the Heartbreakers are an American rock band from Gainesville, Florida. In 1976, the band's original lineup was Tom Petty as the lead singer and guitar player, Mike Campbell as the lead guitarist, Ron Blair on bass, Stan Lynch on drums, and Benmont Tench on keyboards.
Tom Petty and the Heartbreakers are my favorite band since the moment I first saw them. They are GREAT!
This is my favorite band of all time
PSearch List
Recommended Lists
Related Lists

Best British Classic Rock Bands

Best Hard Rock / Classic Rock Bands

Greatest English Classic Rock Bands

Top 10 Most Underrated Classic Rock Bands

Greatest Classic Rock Songs by Great Bands
List Stats
8,000 votes
159 listings
10 years, 12 days old

Top Remixes (48)

1. Led Zeppelin
2. The Beatles
3. The Rolling Stones

themusicking101

1. Led Zeppelin
2. Lynyrd Skynyrd
3. AC/DC

draythemusicman

1. The Rolling Stones
2. The Eagles
3. The Who

Rocke4
View All 48
Posts
russian
Error Reporting
See a factual error in these listings? Report it
here
.