Top 10 Greatest Deceased Rappers
thug4life
The Top Ten
1
Tupac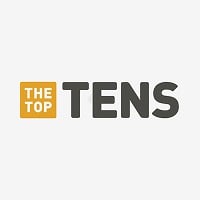 Tupac Amaru Shakur, also known as 2Pac, was an American rapper and actor born on June 16, 1971 in East Harlem, New York. Tupac sold over 75 million records worldwide and has been referred to in multiple major publications such as Rolling Stone as one of the greatest music artists of all time. 2Pac was ...read more.
Yes Tupac was someone who rapped about drugs and all that gangsta stuff, but he also rapped about change and how bad this world is. He is inspirational, he wasn't the most talented rapper but his lyrics and messages on some of his songs makes him an inspiration and I just wish that Pac and Biggie were still here. There was no need for the rivalry from 2 of the greatest rappers of all time whose lives and careers were cut short. RIP
More than a rapper, a poet, a social commentator and a man trying make sense of his world. A thoughtful and gentle spirit - RIP
Tupac was a legend who touched everybody with his words wisdom smile charisma and respect and in my eyes will ALWAYS be the best rapper/poet of all time
Greatest rapper of all time
V 24 Comments
2
The Notorious B.I.G.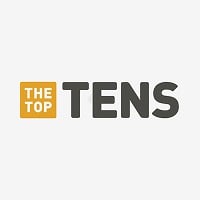 Christopher George Latore Wallace, better known by his stage name, The Notorious B.I.G (a.k.a. Biggie Smalls), is consistently ranked as one of the best rappers of all time. The Notorious B.I.G was born May 21, 1972, he was born in Brooklyn, New York. At the age of 24 The Notorious B.I.G was murdered ...read more.
A very good rapper whose songs made some sense and entertained people with his lyrical ways and was a very big inspiration because he changed his life around, he realised he didn't need to be a hustler, he needed to be a good person.

RIP BIGGIE - roblist
Big change rap point blank he made the best raps I have ever heard and change rap for the east coast and made it really over here on the east coast and all the rappers could not hang with him 2albums and he made history as one of the best rappers ever to live on earth
I respect most of the rappers on this list but Biggie is the best out of them all even Tupac.
I don't like rap but I love whatever Biggie did. It's the flow from a big bro!
V 7 Comments
3
Eazy E
Eazy E didn't even die from aids he was murdered with injection, how could someone die from aids a months after getting the disease, why then didn't his pregnant wife encountered the diseases with the baby now... The best the west have ever seen no disrespecting pac..
Eazy E was the cheekiest rapper of all time. His music just made me happy and it also made me smarter on the streets.
Eazy E didn't write his own lyrics and had a very basic flow, so no he is not the best at all. - DaWyteNight
Eazy E was a true g. LET THE LEGEND LIVE!
V 7 Comments
4
Big L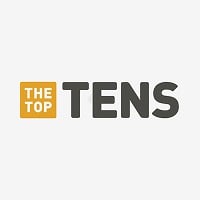 Lamont Coleman (May 30, 1974 – February 15, 1999), best known by his stage name Big L, was an American hip hop recording artist, born and raised in Harlem, New York City, New York. Coleman embarked on his career in rapping, with the hip hop trio, Three the Hard Way. His first notable appearance came ...read more.
This one is another of those that will never be forgotten they the ones that used to create real hip hop. The real question what happened to hip hop
Crazy lyrical. And freestyles
Big l should be number 1
Big L, Better than Eazy E I would even go to say he is better than Tupac. Equal to Biggie though., Give him a listen.
V 6 Comments
5
Big Pun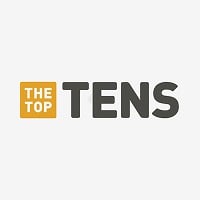 Christopher Lee Rios, better known by his stage name Big Pun, was an American rapper. Emerging from the underground hip hop scene in The Bronx borough of New York City, in the early 1990s, he was the first Latino rapper to have an album certified platinum as a solo act. ...read more.
Thank god somebody has some knowledge outside form the most known artists
Rest in Peace Pun your legacy shall live on - ItsDaWorldOfSNuGGLEZ
The flow is amazing like biggie
Better than biggie - DaWyteNight
V 1 Comment
6
Ol' Dirty Bastard
Ason unique. Best Wu-Tang rapper whether dead or alive. Some of his songs were deeper than Tupac, his flow was sometimes more fluent than Biggie, and his style was always amazing. Personally I think his songs had the best beats of all dead rappers. Just listen to "Dirty the Moocher. "
Different than anyone else in a good way
One of The Wu tang Clan founders he was a good rapper in the group but in 2004 he died of a drug overdose in his LABEL in New York city
He had skills, I just did'nt like his voice.
7
Proof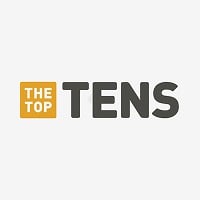 DeShaun Dupree Holton better known by his stage name Proof, was an American rapper and actor from Detroit, Michigan. During his career, he was a member of the groups 5 Elementz, Funky Cowboys, Promatic and most notably, D12. He was a close childhood friend of rapper Eminem, who lived on the same block, ...read more.
Eminem and Proof are almost the only rappers who always are making fun together, the best songs from Eminem where with Proof written, cause then the lyrics when crazy that's what they always were together, just freaking crazy, I love that..
R.I.P. Doody

PS. It isn't bulls*** whey Eminem went 4 years out.. Proof was the best friend you can imagine he said.. he's right..
Not riding anyone's jock here because Proof and Pac are equally skilled, but Proof never had the fame of Pac. However Proof was arguably the greatest freestyles of his time and his delivery is insane. Best hype man in the game too. Dudey at least deserves the number 3 spot
Proof is such a good rapper and a great freestyler he and eminem were a fantastic team rip
Proof left us very soon :(
V 4 Comments
8
Nate Dogg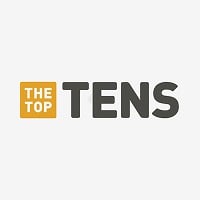 Nathaniel Dwayne Hale, better known by his stage name Nate Dogg, was an American rapper, singer, and actor. He was known as one of the pioneers of West Coast hip hop. He was noted for his membership in rap trio 213 and his solo career in which he collaborated with Dr. Dre, Eminem, Warren G, Tupac Shakur, ...read more.
Nate Dogg was amazing, one of the best vocals of all time in the rap game. Cousin of Snoop, should be #4
"It ain't a hit till Nate Dogg spit." Regulate in peace, G. You are missed.
King
Nate Dogg was the king of the chorus and he always had a sung delivery better than bone thugs and harmony (no disrespect) He was one of the best.R.I.P. Nate D. O double G.
9
Speaker Knockerz
He is the best dead rapper and in the top 5 rappers of all time. Its sad he had to die at only 19 by unknown causes. - wiz
Goat and one of the originals in the trap scene, shame the dude went down
I meant to say clutching his chest
Better than tupac
V 5 Comments
10
Guru
Guru is probably top 25 who EVER did it. He's definitely top 5 ten dead.
This guy is a top 10 rapper who LIVED, he should easily be top 3 here
Guru needs to be at least top 5 ahead of proof for sure
Deserves at least top 5, lyrically insane, unique style and part of one of the best hip hop duo's ever (Gang Starr)
V 3 Comments
The Newcomers
? L'A Capone
?
Lil Peep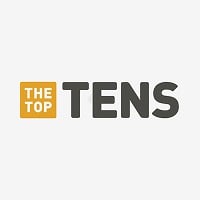 I never had the chance to listen to his songs, but damn they are depressive! - Not_A_Weeaboo
The Contenders
11
Lisa Lopes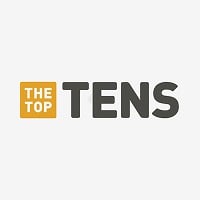 Lisa Nicole Lopes better known by her stage name Left Eye, was an American rapper, singer, dancer, musician, actress, and songwriter.
Um hello... Waterfalls, unpretty, what about your friends, she didn't only rap she sang an wrote all the songs I just mentioned. she should've been on this list a long time ago.
She should at least be in the top 5. 8 months after Aaliyah died in a plane crash, she followed in a car accident. She was great friends with Tupac and they both died horribly. - ItsDaWorldOfSNuGGLEZ
Now Lopes and 2pac are back together, having more fun in what I call Hip Hop Heaven. - helloitsme
I use to love tlc and I still do today! Lisa " left eye " was an amazing rapper. She did'nt rap about drugs, private parts, or any of the other things other female artist rap about today. REST IN PEACE LISA " LEFT EYE " LOPES, NEVER FORGOTTEN ALWAYS REMEMBERED IN OUR HEARTS. LEFT EYE LEGACY, TLC4EVA.
12
Heavy D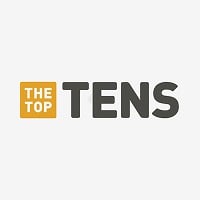 He was positive about his messages on every album. He didn't have to curse. He threw some of the slamming videos and concerts. RIP Heavy D and Trouble T-Roy.
13
Mac Dre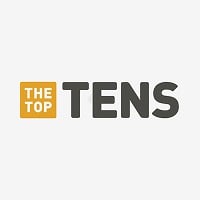 Mac Dre is the first rapper to ever to record a whole album over the phone.
Everyone respects Dre for the uniqueness and ability to fit any style
Mac dre had a very unique style and has one of the most loyal fans
Dre was the hardest and will stay the hardest ever
V 2 Comments
14 Big Mello
15
Yaki Kadafi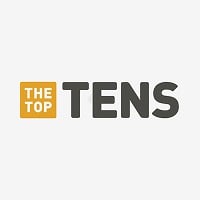 Yafeu Akiyele Fula (October 9, 1977 – November 10, 1996), better known by his stage name Yaki Kadafi, was an American rapper, and a founder and member of the rap groups Outlawz and Dramacydal. Kadafi's parents, Yaasmyn Fula and Sekou Odinga, were both members of the Black Panther Party. Fula and Tupac ...read more.
The best rapper in outlawz immortalz after Tupac. It's a shame how a very young talented rapper like kadafi had to die before he can pursue solo rap career. All we got of him now is his amazing verses in the songs of the legendary Tupac.
RIP
16
Pimp C
UGK member comes from my city HOUSTON he gained major recognition with Bun B in UGK
This guy here from h-TOWN my city he a legend wish he was still alive but his music never dies
UNDERGROUND KING OF THE SOUTH!
17
Sean Price
Whoever is doing this voting don't know your hip hop history
Number 1 on my list. Hip Hop legend!
Price for the win - vizual_prophet
One of the best
18
XXXTentacion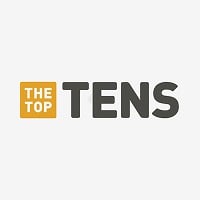 Jahseh Dwayne Onfroy (born January 23, 1998), known professionally as XXXTentacion, and often referred to as X, is an American rapper, singer and songwriter.
Great rapper sad he died
19 Big Hawk
20
J Dilla
This poll is a joke. Dilla is a legend. The dead rappers are laughing up above at this.
Rest in peace Dillatroit. - SelfDestruct
21 Lil Phat
22 MC Trouble
23 Fat Pat
24
Eyedea
Best rapper all time. Dead or alive.
Truly spectatular battle rap manufacturer
25
Aaliyah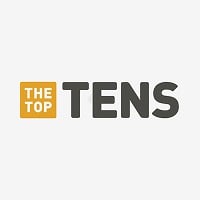 Aaliyah Dana Haughton was born on January 16th 1979 and died August 25th 2001. She was a dancer, an actress and an R&B singer. She was born in Brooklyn, New York, raised in Detroit, Michigan and died at Marsh Harbour, Bahamas. ...read more.
Aaliyah was not a rapper,... - DaWyteNight
I have no words
26
Prodigy
Best member of mobb deep. He died in 2016. RIP - SoloPotato
27
Bo$$ Key Yacht
Rip Vic
Restin in power baby #FOF
28
Freaky Tah
I'm going to support this guy rennee is a great song
29 Bugz
30 Darren Robinson
31
M-Bone
WHAT IS THIS DOING ON HERE! CALI SWAG DISTRICT IS GARBAGE.
32
Capital Steez
He was wise beyond his years. A mislead leader. His early death will saddened all who listin. The youth missed out on a true poetic legend.
33
Poetic
TRUE HE WAS VERY GOOD
34
Lord Infamous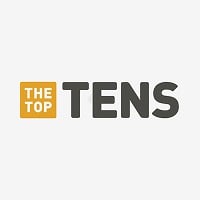 Ricky T Dunigan, better known by his stage name Lord Infamous, was an American rapper from Memphis, Tennessee.
35
Scott La Rock
1st dj that got killed
Dj scott la rock. he was amazing and had a very unique style of rapping.
36 JayAre
37 Camouflage
38
MC Breed
Pioneer in music
39 The Jacka
40 Chinx
41
Hussein Fatal
Should definitely be more than 31's on this list, great rapper from the outlaws, #Outlaw4life
42 Dolla
43 Bankroll Fresh
44 Doe B
45 Jam Master Jay
46 C-9
47
Adam Yauch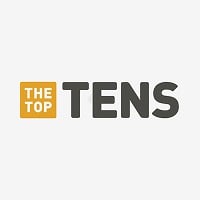 48 Big Moe
49 Craig Mack
PSearch List
Related Lists

Top 10 Deceased Black Rappers

Greatest Deceased Rock Artist

Greatest Deceased Actors

Top Ten Deceased American Musicians
List Stats
500 votes
51 listings
9 years, 4 days old

Top Remixes (14)

1. Tupac
2. The Notorious B.I.G.
3. Eazy E
yaygiants16

1. Tupac
2. The Notorious B.I.G.
3. Eazy E
RackumFrackum

1. Tupac
2. Big Pun
3. The Notorious B.I.G.
pranavthegenius
View All 14
Error Reporting
See a factual error in these listings? Report it
here
.